Baba Ramdev Wiki, Biography, Age, Yoga Guru, Net Worth, Videos, Images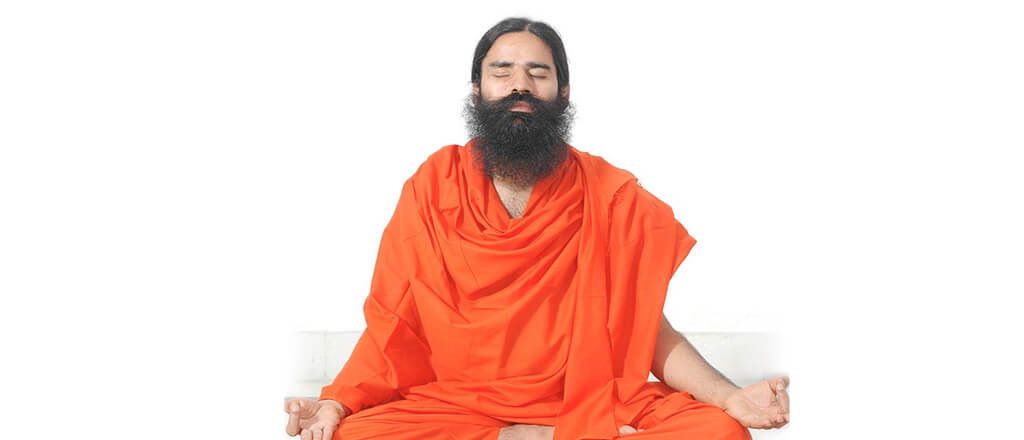 Swami Ramdev also known as Baba Ramdev who is an Indian, Hindu swami. He is particularly well-known for his efforts in popularizing Yoga and his work in Ayurveda, business, politics and agriculture. He is the founder of Patanjali Ayurved, an Indian FMCG company and Patanjali Yogpeeth. Baba Ramdev is also one of the founders of the Divya Yoga Mandir Trust that aims to popularize Yoga. A large number of people in India and abroad have attended his yoga camps. His Patanjali Group of Institutions has been recently founded and it offers healthy organic products to the Indian society. Check out below for Baba Ramdev Wiki, Biography, Age, Yoga Guru, Net Worth, Images and More.
Read other biographies: Pinarayi Vijayan | Manushi Chhillar | Kumi Naidoo |  P. Vetrivel | E. Madhusudhanan Wiki | Bharatiya Janata Party (BJP) Wiki |  Narendra Modi Wife Jashodaben Wiki | H.Raja | Piyush Manush | Thirumugan Gandhi | Arun Krishnamurthy | Karuppaiah aka Karu Nagarajan Wiki (BJP) | D. Roopa IPS | Sanjukta Parashar
Baba Ramdev Profile
Baba Ramdev was born on 25 December 1965 in Said Alipur, Mahendragarh, Haryana. Born as Ram Krishna Yadav who comes from a Yadav Family to his parents Ram Niwas Yadav and Gulabo Devi. He has one sibling named Ram Bharat. Baba Ramdev attended school till grade eight in Shahjadpur in Harayana. He diverted his full attention towards acquiring knowledge on yoga and Sanskrit. He then joined a gurukul in Khanpur village to study yoga and Sanskrit.
He adopted the name Baba Ramdev after he allegedly sacrificed the worldly pleasure and became a sanyasi. He later travelled to the Kalwa Gurukul in Jind district and offered free yoga training to villagers across Haryana. He moved to Haridwar in Uttarakhand where he spent years in the Gurukul Kangri Vishwavidyalaya studying ancient scriptures.
Baba Ramdev spent many years of his life undertaking a study of ancient Indian scriptures and practising meditation and self-discipline all along.
In 2007, the KIIT University (Kalinga Institute of Industrial Technology) awarded the Swami Ramdev with an honorary doctorate degree for his contribution towards popularizing the Vedic science of yoga.
Baba Ramdev Career
In 1995, Ramdev founded the Divya Yog Mandir Trust. In 2003, Aastha TV began featuring him in its morning yoga slot and his yoga camps are attended by a large number of people all across the world. Initially, People follow his yoga camp videos through TV channels like Zee Network, Sahara One and India TV.
He also taught yoga to many celebrities like Amitabh Bachchan, Shilpa Shetty and even in foreign countries including Britain, the US & Japan. He also addressed Muslim clerics at their seminary in Deoband, Uttar Pradesh. In 2006, he was invited by Kofi Annan to deliver a lecture on poverty alleviation at a United Nations conference. He is also the judge of a reality show 'Om Shanti Om.'
The Swami has taught many elements of the ancient Indian scriptures such as the Ashtadhyayee, Mahabhashya and Upanishads and has set up many gurukuls in Ghashera, Kishangarh, and Mahendragarh in India. The yoga guru also teaches "Pranayama"; which is series of breathing exercises that were a part of the ancient Indian system of yoga. Several diseases such as diabetes, high blood pressure, arthritis, stomach ailments, thyroid problems, heart diseases and cancer have been cured after practising yoga and breathing exercises prescribed by the Baba.
Baba Ramdev Biography
| | |
| --- | --- |
| Name | Baba Ramdev |
| Real Name | Ram Krishna Yadav |
| Nickname | Baba Ramdev, Swami Ramdev, Yoga Guru, Baba Ji |
| Profession | Hindu Swami Ji, Ayurveda, business, politics and agriculture |
| Date of Birth | 25 December 1965 |
| Age | 52 |
| Father Name | Ram Niwas Yadav |
| Mother Name | Gulabo Devi |
| Height | 5' 8" |
| Weight | 64 |
| Zodiac Sign / Sun Sign | Capricorn |
| Religion | Hindu |
| Educational Qualification | Yet to be Updated |
| Hobbies | Yoga activities, Sculpturing |
| Hometown | Said Alipur, Mahendragarh, Haryana |
| Nationality | Indian |
| Married | No |
| Wife Name | NA |
| Current City | Patanjali Yogpeeth, Maharshi Dayanand Gram, Delhi-Haridwar National Highway, Near Bahadarbad, Haridwar, Uttarakhand |
Baba Ramdev Organization
Patanjali Yogpeeth
Patanjali Ayurved
Bharat Swabhiman Trust
Baba Ramdev Awards
| YEAR | AWARDS/RECOGNITIONS |
| --- | --- |
| 2007 | British House Of Commons |
| 2007 | Legislature of State of New Jersey |
| 2007 | Nassau County honoured and celebrated 30 June 2007 as Swami Ramdev Day |
| 2007 | Honorary Doctorate, by Kalinga Institute of Industrial Technology |
| 2009 | Mahamahopadhyaya Award |
| 2011 | Sri Chandrashekharendra Saraswati National Eminence Award |
| 2012 | Tarun Kranti Award |
| 2015 | Brand ambassador of Yoga and Ayurveda |
| 2016 | Most Creative Business People of 2016 |
| 2017 | Ranked #5th in India's 50 Most powerful people of 2017 list |
Baba Ramdev Net Worth
It is estimated that Baba Ramdev has a net-worth of Rs. 1,500 crore ($223 million). The Patanjali Trust is of Rs. 164.8 crore and Bharat Swabhiman is worth 10 crores.
Baba Ramdev Yoga Videos
Baba Ramdev Yoga Images
Read other biographies: Pinarayi Vijayan | Manushi Chhillar | Kumi Naidoo |  P. Vetrivel | E. Madhusudhanan Wiki | Bharatiya Janata Party (BJP) Wiki |  Narendra Modi Wife Jashodaben Wiki | H.Raja | Piyush Manush | Thirumugan Gandhi | Arun Krishnamurthy | Karuppaiah aka Karu Nagarajan Wiki (BJP) | D. Roopa IPS | Sanjukta Parashar