Thirumurugan Gandhi Biography, Wiki, May 17 Moment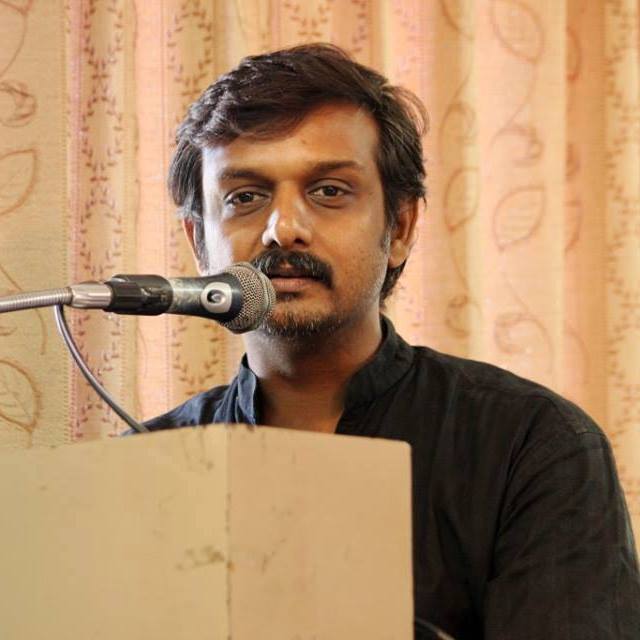 Thirumurugan Gandhi is a social reformer and a Geo-Political commentator. He was the founder of "May 17 Moment" primarily for those who were affected during the last stages of Srilankan Civil War. Thirumurugan Gandhi is also an anti-nuclear protestor who also took part in Kudankulam Anti Nuclear Protest. Check out Below for Thirumurugan Gandhi Biography, Wiki, May 17 Moment, Politics, Family and other details
Read other Biographies: Piyush Manush
Thirumurugan Gandhi Profile
Thirumurugan Gandhi consistently supports for the democratic aspirations of Eelam Tamils, Kashmiris, Western Saharans, Palestinians, Kurds, and Sikhs. He has also addressed in the Geneva human rights sessions conducted in the United Nations (UN) for the past 3 years in support of the nations without states, native people and communities which have faced war crimes facing the imperial forces. He represented as a Tamil civil society in Permanent people's Tribunal for Srilanka in Bremen, Germany in the year 2013.
Thirumurugan Gandhi Biography
| | |
| --- | --- |
| Name | Thirumurugan Gandhi |
| Nickname | Thirumurugan Gandhi |
| Profession | Social Reformer & Geo-Political Commentator |
| Date of Birth | Yet to be updated |
| Age | Yet to be updated |
| Hometown | Tamil Nadu, India |
| Nationality | Indian |
| Married | Yet to be updated |
| Current City | Tamil Nadu, India |
May 17 Moment
Thirumurugan Gandhi was the founder of May 17 moment. His Movement was named as "May 17", after the day in the year 2009, when more than 40,000 (according to United Nations) Tamil civilians were killed brutally in Sri Lanka in the final stages of war conducted by the Sri Lankan government against the Tamil Tigers in the mid of May 2009. It is a Communist group which works for Worldwide Tamil people and caste annihilation. But this party will not join with other Communist parties of India. Its politics is separate from vote bank politics. The movement is not under any political party.
Thirumurugan Gandhi Arrest
On 29th May 2017, when Thirumurugan Gandhi attempted to light candles in remembrance of Tamils during the conflict between Srilankan Government and Tamil Eelam, Police arrested Thirumurugan Gandhi along with four protestors under the Goondas Act. For this particular arrest, Human rights commission of UN (United Nations) asked the government of India to release him. Indian Government released him on September 20, 2017.
Thirumurugan Gandhi's Facebook: https://www.facebook.com/thirumurugan.gandhi
Thirumurugan Gandhi's Twitter: https://twitter.com/thiruja
Read other Biographies: Piyush Manush