Kumi Naidoo is a South African human rights activist who has been appointed as the next Secretary General of Amnesty International. According to the report, Kumi will take over from Indian activist Salil Shetty in August 2018. He previously served as the International Executive Director of international environmentalist group Greenpeace. He was the first African to head the non-governmental environmental organization. Check out below for Kumi Naidoo Wiki, Biography, Age, South African Activist, Details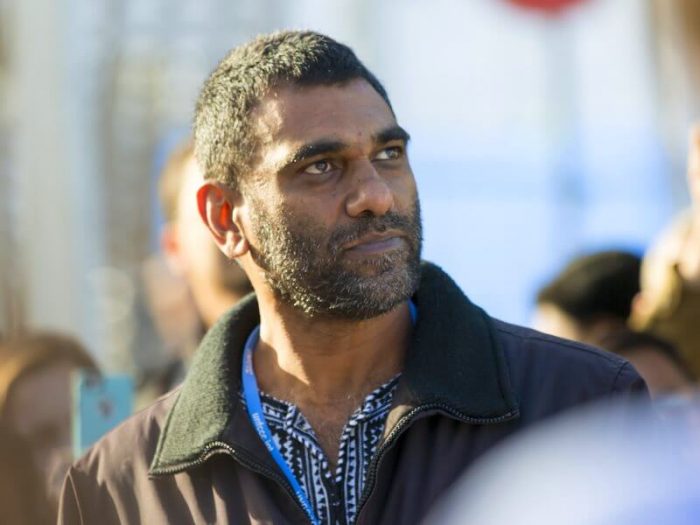 Read Other Biography: Arun Krishnamurthy | Piyush Manush | Thirumurugan Gandhi | Arvind Kejriwal
Kumi Naidoo Biography
| | |
| --- | --- |
| Name | Kumi Naidoo |
| Real Name | Kumi Naidoo |
| Nickname | Naidoo |
| Profession | Human Rights Activist |
| Date of Birth | 1965 |
| Age | 52 |
| Father Name | Yet to be updated |
| Mother Name | Yet to be updated |
| Height | Yet to be updated |
| Weight | Yet to be updated |
| Zodiac Sign / Sun Sign | Not Known |
| Religion | Yet to be updated |
| Educational Qualification | PhD in Political Sociology |
| Hobbies | Activism |
| Hometown | Durban, South Africa |
| Nationality | South African |
| Married | Yet to be updated |
| Wife Name | Yet to be updated |
| Current City | Yet to be updated |
Kumi Naidoo
"It is obvious that too many corporations and governments do not listen and put power and profit over people, ignoring what is in the best interest of humanity. It is becoming increasingly difficult to get their attention – but one thing that we know that works is civil disobedience and peaceful protest. Every act of rebellion – no matter how seemingly insignificant – adds up."
About his Next Venture as Secretary General of Amnesty International
"I have been an activist and campaigner all my life, so I am excited to be joining the world's largest people movement for human rights at a time when we need to counter increasing attacks on basic freedoms and on civil society around the globe. This means adapting to a fluid fast-changing global environment with urgency, passion and with courage,"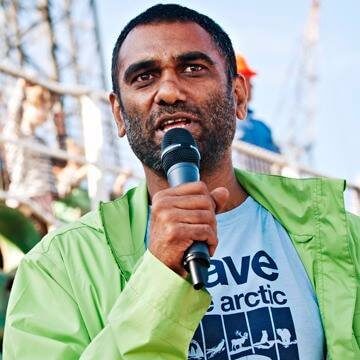 Kumi Naidoo's Early Activism
Kumi Naidoo, an Indian-origin was born in Durban, South Africa. He led a global campaign to end poverty and protect human rights after the South Africans battled for racial segregation and discrimination called Apartheid in South Africa in the 1970s and 1980s through the Helping Hands Youth Organisation.
He has served as the secretary-general of the Global Call to Action Against Poverty. He was also worked as Secretary General of Civicus in an international alliance for citizen participation, from 1998 to 2008.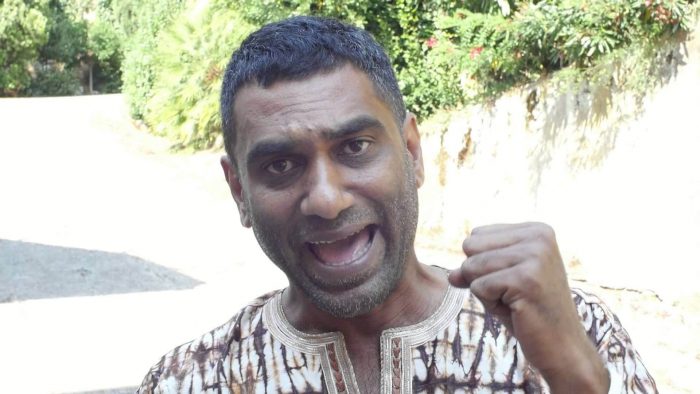 Recently, he has led the Global Call for Climate Action's tcktcktck campaign which is United with 470 plus organisations and mobilised millions of people around the world. The campaign brings together for the environmental, aid, labour unions, religious and human rights groups, scientists which have organised mass demonstrations around climate negotiations.
Initially, Kumi Naidoo became involved in anti-apartheid activities when he was 15, resulting in his expulsion from high school.  He was involved in neighbourhood organising, his community's youth work, and mass mobilisations against the apartheid regime. During the apartheid government, he was arrested several times and was charged for violating the state of emergency, provisions against mass mobilisation, civil disobedience.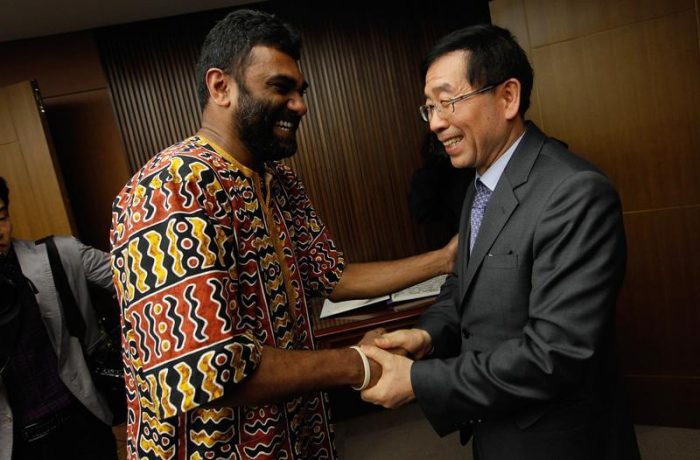 Later, the incident makes him go underground and decide to live in exile in England. During this time he was a Rhodes scholar at the University of Oxford and earned a PhD in political sociology.
Naidoo earned his doctorate in the late 1990s after he returned to England from South Africa. In the same year, he discontinued his studies at Oxford to return to South Africa in order to conduct a literacy campaign after the release of Nelson Mandela from prison and Mandela's decision to run for president of South Africa.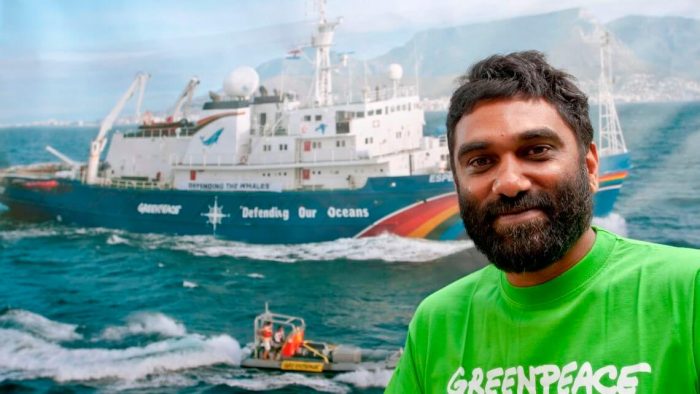 Naidoo recognized himself as a Black South African and noted that the completion of his doctorate was absolutely essential given that he was told that he was "the first Indian activist" from South Africa to earn a doctorate at Oxford.
Kumi Naidoo Images