Vadivelu Wiki, Biography, Age, Family, Movies, Images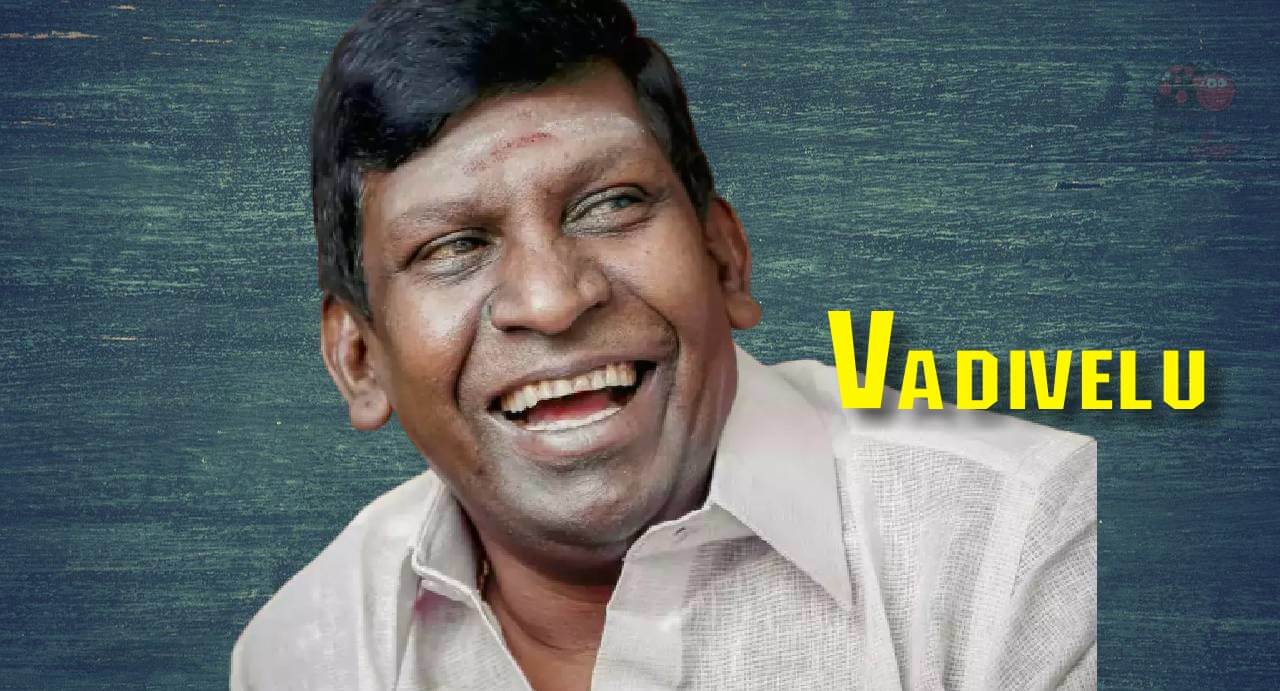 Vadivelu is an Indian film Actor, Comedian, and Playback Singer. Since the 1990s, he performed supporting roles as a comedian in Tamil films and is renowned for his slapstick comedies. He has worked in more than 200 films, and He received awards in the Best Comedian category for his performances in the Kaalam Maari Pochu, Vetri Kodi Kattu, Thavasi, Chandramukhi, Imsai Arasan 23m Pulikesi, Marudhamalai, and Kathavarayan. His popularity led to his media-coined nickname, meaning Vaigai Puyal, meaning the storm from the Vaigai River, which flows through his hometown Madurai. The video of him re-enacting his own comedy scene in the Chandramukhi 2 set with Raghava Lawrence went viral on the internet.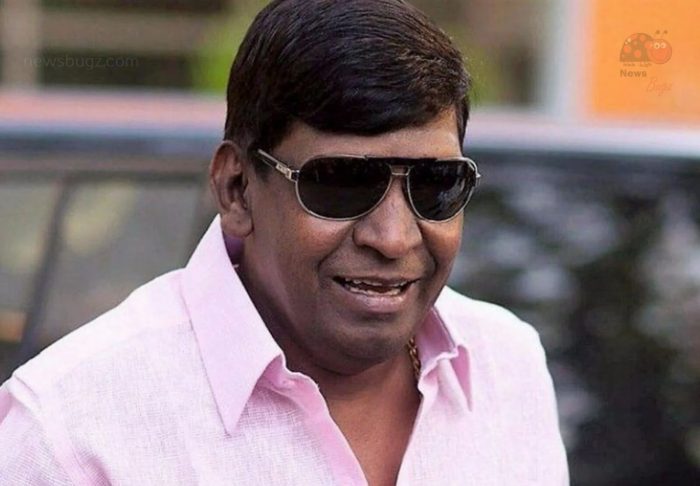 Vadivelu was born on 10 October 1960. Vadivelu did not have a formal education but continued to partake in the local stage plays during his youth, usually in the comic role. Vadivelu rose to prominence after his role in the Kadhalan (1994), although his debut film was En Thangai Kalyani directed by T. Rajendar. He then performed in numerous acclaimed roles, including Friends, Vetri Kodi Kattu, Bharathi Kannamma, winner, Thalainagaram, Winner, Marudhamalai, and Chandramukhi. He played the lead role in the blockbuster Imsai Arasan 23 am Pulikesi (2006) where he played the dual role of twin brothers. After that, he appeared in the lead role in Indiralogathil Na Azhagappan (2008).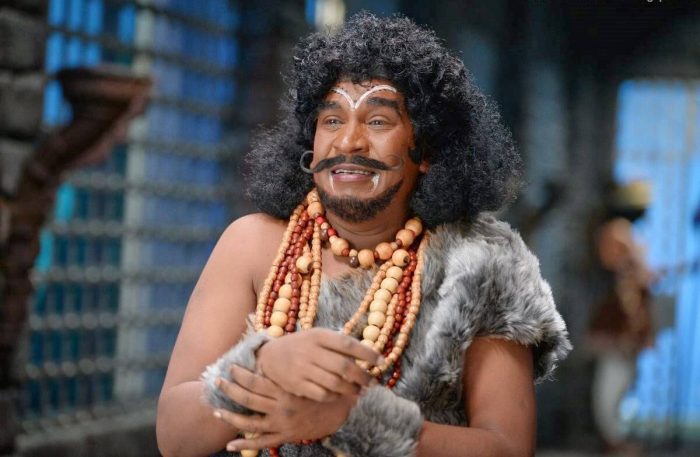 Biography
Name
Vadivelu
Real Name
Vadivelu
Nickname
Vaigai Puyal
Profession
Actor & Singer
Date of Birth
10 October 1960
Age
62 (as of 2022)
Zodiac sign
Libra
Family
Father: Natarajan
Mother: Sarojini
Marital Status
Married
Affairs/Girlfriends
NA
Wife
Visalakshi (Teacher)
Children
Son: Subramani
Daughters: Kannigaparameswari, Karthika & Kalaivani
Religion
Hindu
Educational Qualification
Yet to be updated
School
Yet to be updated
College
Yet to be updated
Hobbies
Music and Dance
Birth Place
Madurai, Tamil Nadu, India
Hometown
Madurai, Tamil Nadu, India
Current City
Chennai, Tamil Nadu, India
Nationality
Indian
Social Media Profiles
Vadivelu INSTAGRAM
Interesting Facts
He is a former employee of a photo frame shop in the Madurai district.
Vadivelu's father died by a lack of financial support for his treatment.
He entered into the film industry through the referral of veteran Kollywood actor Rajkiran.
He is a strong believer in Indian astrology.
Movies
| Year | Film | Role | Notes |
| --- | --- | --- | --- |
| 1988 | En Thangai Kalyani | Special Appearance | Uncredited role |
| 1991 | En Rasavin Manasile | Vadivelu | |
| 1991 | Aatha Un Koyilile | Appu | |
| 1992 | Chinna Gounder | Maakhali | |
| 1992 | Ilavarasan | Kiya Kiya Karate master's translator | |
| 1992 | Singaravelan | Sabha | |
| 1992 | Deiva Vaakku | Karuvadu | |
| 1992 | Thevar Magan | Esaki | |
| 1993 | Koyil Kaalai | Vadivelu | |
| 1993 | Ezhai Jaathi | Villager | Guest appearance |
| 1993 | Maharasan | Kasappu Kadai Vadivelu's assistant | |
| 1993 | Aranmanai Kili | Kaththayya | |
| 1993 | Ponnumani | Sadaiyandi | |
| 1993 | Gokulam | Raju | |
| 1993 | Sakkarai Devan | | |
| 1993 | Maravan | Constable Velu | |
| 1993 | Valli | Shiva | |
| 1993 | Kizhakku Cheemayile | Ochchu | |
| 1993 | Kathirukka Neramillai | Raju's Friend | |
| 1993 | Rojavai Killathe | Ayyanar's accomplice | |
| 1994 | Rajakumaran | 'Veecharuva' Veerasamy | |
| 1994 | Sindhu Nathi Poo | Nadesan | |
| 1994 | Adharmam | Pithalai | |
| 1994 | Varavu Ettana Selavu Pathana | Peter | |
| 1994 | Sevatha Ponnu | | |
| 1994 | Watchman Vadivel | | |
| 1994 | Killadi Mappillai | | |
| 1994 | Raja Pandi | | |
| 1994 | Kadhalan | Vasanth (Kaliaperumal) | |
| 1994 | Ilaignar Ani | | |
| 1994 | Mani Rathnam | Chappani | |
| 1994 | Pavithra | Thenmozhi's husband | |
| 1994 | Karuththamma | Sevalaikaalai | |
| 1994 | Pandiyanin Rajiyathil | | |
| 1994 | Atha Maga Rathiname | | |
| 1994 | Maindhan | | |
| 1995 | Naan Petha Magane | | |
| 1995 | Kizhakku Malai | | |
| 1995 | Muthu Kaalai | Poochi | |
| 1995 | Chinna Mani | Pechimuthu | |
| 1995 | Aanazhagan | Marudhamalai | |
| 1995 | Udhavum Karangal | | |
| 1995 | Ellame En Rasathan | Vadivelu | |
| 1995 | En Pondatti Nallava | | |
| 1995 | Pasumpon | Solai | |
| 1995 | Nandhavana Theru | Theekuchi | |
| 1995 | Chellakannu | | |
| 1995 | Sandaikku Vantha Kili | | |
| 1995 | Rajavin Parvaiyile | Arivazhagan | |
| 1995 | Raasaiyya | Kili | |
| 1995 | Aasai | Jeevanantham's Friend | |
| 1995 | Thaikulame Thaikulame | Tamilpitthan | |
| 1995 | Chandralekha | Sundaram | |
| 1995 | Muthu | Valayapathy | |
| 1995 | Neela Kuyil | Mambattiyan | |
| 1996 | Love Birds | Raja | |
| 1996 | Vasantha Vaasal | Velu | |
| 1996 | Kaalam Maari Pochu | Sekar | Winner, Tamil Nadu State Film Award for Best Comedian |
| 1996 | Sengottai | | Guest appearance |
| 1996 | Minor Mappillai | 'Kuppathotti' Govindasamy | |
| 1996 | Sundara Purushan | Ganesan's brother | |
| 1996 | Tamizh Selvan | Manuneethi Sozhan | |
| 1996 | Priyam | | |
| 1996 | Kadhal Desam | Wilson | |
| 1996 | Namma Ooru Raasa | Nattamai | |
| 1996 | Subash | Subash's friend | |
| 1996 | Mr. Romeo | Vavvaal | |
| 1996 | Paanchaalankurichi | Murugan | |
| 1996 | Akka | | Tamil dubbed film |
| 1996 | Thilagavathi CBI | Devaraj | Tamil dubbed film |
| 1996 | Aaro Pranam | | Telugu film |
| 1997 | Sakthi | Irulandi | |
| 1997 | Bharathi Kannamma | Eenamuthu | |
| 1997 | Mappillai Gounder | Muthan | |
| 1997 | Vivasaayi Magan | Dharman | |
| 1997 | My India | | |
| 1997 | Raasi | Chidhambaram | |
| 1997 | Ganga Gowri | Vichu | |
| 1997 | Pongalo Pongal | Vellaichamy | |
| 1997 | Pasamulla Pandiyare | Kuppusamy | |
| 1997 | Kaadhali | | |
| 1997 | Adimai Changili | | |
| 1997 | Adra Sakka Adra Sakka | | |
| 1997 | Kalyana Vaibhogam | Jacky | |
| 1997 | Periya Manushan | Chellappa | |
| 1997 | Porkkaalam | | |
| 1997 | Ratchagan | Ajay's Friend | |
| 1997 | Thadayam | Neethi | |
| 1998 | Sundara Pandian | Pavadai | |
| 1998 | Kaathala Kaathala | 'Security' Singaram | |
| 1998 | Ponnu Velayira Bhoomi | Amavasai | |
| 1998 | Jolly | | |
| 1998 | Rathna | 'Kathai' Kandhasamy | |
| 1998 | Iniyavale | Murugan | |
| 1998 | Poonthottam | Auto driver | |
| 1998 | Ellame En Pondattithaan | | |
| 1998 | Pudhumai Pithan | 'Super' Suruli | |
| 1998 | Ponmaanai Thedi | | |
| 1998 | Kannathal | Soonaa Paanaa (Subbiah Pandian) | |
| 1998 | Thalaimurai | | |
| 1998 | Cheran Chozhan Pandian | Pandian | |
| 1998 | Sivappu Nila | Thirteen Seventy-Four | |
| 1999 | Housefull | Vadivelu | |
| 1999 | Thodarum | 'Peon' Mani | |
| 1999 | Maya | | |
| 1999 | En Swasa Kaatre | | |
| 1999 | Monisha En Monalisa | | |
| 1999 | Nilave Mugam Kaattu | | |
| 1999 | Poomaname Vaa | | |
| 1999 | Rajasthan | | |
| 1999 | Kummi Paattu | | |
| 1999 | Anantha Poongatre | Subramani | |
| 1999 | Oruvan | | |
| 1999 | Sangamam | Haridas | |
| 1999 | Viralukketha Veekkam | Kabali | |
| 1999 | Poovellam Kettuppar | Krishna's cousin | |
| 1999 | Manaivikku Mariyadhai | Terror Rajappa | |
| 1999 | Nesam Pudhusu | Velu | |
| 1999 | Mudhalvan | Palavesham | |
| 1999 | Iraniyan | Chinnasamy | |
| 1999 | Thirupathi Ezhumalai Venkatesa | Thirupathi | |
| 1999 | Unnaruge Naan Irundhal | Vadivelu | |
| 1999 | Paattali | Vadivu | |
| 2000 | Kakkai Siraginilae | | |
| 2000 | Vallarasu | | Guest appearance |
| 2000 | Rajakali Amman | Gopal | |
| 2000 | Kandha Kadamba Kathir Vela | Vadivelan | |
| 2000 | Magalirkkaga | Bhoopathy | |
| 2000 | Ennamma Kannu | SP Telex Pandian IPS / 'Setup' Chellappa | |
| 2000 | Vetri Kodi Kattu | Sudalai | Winner, Tamil Nadu State Film Award for Best Comedian |
| 2000 | Koodi Vazhnthal Kodi Nanmai | 'Boxer' Krishnan | |
| 2000 | Maayi | Mokkaisamy | |
| 2000 | Chinna Chinna Kannile | Velan | |
| 2000 | Kannukku Kannaga | Velu | |
| 2000 | Vanna Thamizh Pattu | Velu | |
| 2000 | Manu Needhi | Sevalai | |
| 2000 | Nee Enthan Vaanam | Ottaiodasal | |
| 2000 | Kannula Kaasu Kattappa | Punniyakodi | |
| 2001 | Friends | Nesamani | |
| 2001 | Looty | Vellaiappa | |
| 2001 | Nageshwari | | |
| 2001 | Engalukkum Kaalam Varum | Vellaiyan | |
| 2001 | En Purushan Kuzhandhai Maadhiri | Angusamy | |
| 2001 | Sri Raja Rajeshwari | Minor Pandian (MP) | |
| 2001 | Asathal | Venugopal | |
| 2001 | Middle Class Madhavan | Kuzhandaivelu | |
| 2001 | Sonnal Thaan Kaadhala | Roja's Brother-In-Law | |
| 2001 | Dosth | Bomb Bakri | Special appearance |
| 2001 | Narasimha | Lala | |
| 2001 | Ninaikkatha Naalillai | 'Aana Oona' Townmani | |
| 2001 | Maayan | | |
| 2001 | Mitta Miraasu | Rangasamy | |
| 2001 | Love Marriage | Chitti Babu | |
| 2001 | Manadhai Thirudivittai | Steve Waugh / Mark Waugh /Mr.waugh and Mrs. Waugh | |
| 2001 | Thavasi | Azhagu | Winner, Tamil Nadu State Film Award for Best Comedian |
| 2001 | Vadagupatti Maapillai | 'Naataamai' Veerapandi | |
| 2002 | Gounder Veettu Maappillai | 'Vetti' Veru | Partial re-shot in Tamil |
| 2002 | Kamarasu | Velu | |
| 2002 | Sri Bannari Amman | | |
| 2002 | Raajjiyam | Sengal | |
| 2002 | Thamizh | Moorthy | |
| 2002 | Idhayame | Gurusamy | |
| 2002 | Raja | Sappai | |
| 2002 | Shree | Maruvesham Marimuthu | |
| 2002 | Karmegham | Khanja | |
| 2002 | Super Aunty | Krishnan | Partial re-shot in Tamil |
| 2002 | Naina | Aavudaiyappan | |
| 2002 | Sundhara Travels | Azhagappan (Azhagu, Azhagaa) | |
| 2002 | King | Hollywood Director | |
| 2002 | En Mana Vaanil | Govindan | |
| 2002 | Namma Veetu Kalyanam | Sengalvarayan | |
| 2002 | Bagavathi | Vadivelu / Vibration | |
| 2002 | Style | Manmadhan | |
| 2002 | Shakalaka Baby | Pandi | |
| 2003 | Vaseegara | Kattabomman | |
| 2003 | Anbu | Subbaiah | |
| 2003 | Ilasu Pudhusu Ravusu | A. Swaminathan / Muniyandi | |
| 2003 | Arasu | Pichumani | |
| 2003 | Punnagai Poove | Aarumugam | |
| 2003 | Inidhu Inidhu Kadhal Inidhu | Karuppu | |
| 2003 | Eera Nilam | Sonai | |
| 2003 | Diwan | Velu | |
| 2003 | Aalukkoru Aasai | Pazhani | |
| 2003 | Winner | Kaipulla | Nominated, Filmfare Award for Best Comedian – Tamil |
| 2003 | Ottran | Madasamy | |
| 2003 | Kadhal Kirukkan | Kalyanasundaram | |
| 2003 | Thathi Thavadhu Manasu | Inspector Vaigaivel | |
| 2004 | Engal Anna | Mayilsamy (Mayil) | |
| 2004 | Kovil | 'Bullet' Pandi | |
| 2004 | Gambeeram | Oomathurai P.C. | |
| 2004 | Kadhal Dot Com | Pichu | |
| 2004 | Nee Mattum | Yogarasu | |
| 2004 | Arul | Thangam | |
| 2004 | Jore | Thirupathi | |
| 2004 | Maanasthan | Pachaikkili | |
| 2004 | Loves | | |
| 2004 | Sound Party | | |
| 2004 | Oru Murai Sollividu | Harichandran | |
| 2004 | Madhurey | Pandu | |
| 2004 | Giri | Veerabhagu | |
| 2004 | Kathale Jayam | Pachaikaalai | |
| 2004 | Chatrapathy | Kili | |
| 2004 | Aai | Pazhani | |
| 2004 | Jananam | | |
| 2004 | Jaisurya | Soosai | |
| 2005 | Aayudham | Thangapandi | |
| 2005 | Ayya | Karasingam A.C | |
| 2005 | Mannin Maindhan | 'Water' Vadivelu | |
| 2005 | London | Vedimuthu | |
| 2005 | Chandramukhi | Murugesan | Winner, Filmfare Award for Best Comedian – Tamil |
| 2005 | Sachein | Ayyasamy | |
| 2005 | Karka Kasadara | Ondippuli | |
| 2005 | 6'2 | Mr. White | |
| 2005 | Englishkaran | 'Theeppori' Thirumugam | |
| 2005 | Kaatrullavarai | "Watchman" Venkatesh | |
| 2005 | Chinna | Kumar | |
| 2005 | February 14 | Ezhumalai | |
| 2005 | Daas | College Hostel Warden (Navagragam) | |
| 2005 | ABCD | Muthukumar (Bus Conductor) | |
| 2005 | Anda Naal Nyabagam | | |
| 2005 | Chanakya | Subramani | |
| 2005 | Mazhai | Arjun's Friend | |
| 2005 | Kundakka Mandakka | Chellappa | |
| 2005 | Majaa | Pulipandi | |
| 2005 | Bambara Kannaley | Kadalaimuthu | |
| 2005 | Aanai | | |
| 2005 | Aaru | Sundi Modhiram (Sumo) | |
| 2005 | Vetrivel Sakthivel | Dhandapani | |
| 2005 | Veeranna | Pazhanisamy | |
| 2006 | Pasa Kiligal | Kathavarayan | |
| 2006 | Thambi | Nadarasu | |
| 2006 | Kovai Brothers | Ekadasi | |
| 2006 | Thalai Nagaram | Naai Sekar | |
| 2006 | Kusthi | Velu | |
| 2006 | Imsai Arasan 23rd Pulikecei | Pulikecei XXIII / Ukraputhan | Winner, Tamil Nadu State Film Award for Best ComedianWinner, Filmfare Award for Best Comedian – Tamil |
| 2006 | Thimiru | 'Warden' Vallaran | |
| 2006 | Kurukshetram | Nondippuli | |
| 2006 | Em Magan | Karupatti | Nominated, Filmfare Award for Best Supporting Actor – Tamil |
| 2006 | Sillunu Oru Kaadhal | Vellaichamy | |
| 2006 | Thalaimagan | Erimalai | |
| 2006 | Vathiyar | Ayyanar | |
| 2006 | Rendu | Kirikalan | |
| 2006 | Nenjil | Vellam (Tamilman) / Englishman | |
| 2006 | Kumaran | Hotel Server | Partial re-shot in Tamil |
| 2006 | Desiya Paravai | Azhagu | |
| 2007 | Pokkiri | Body Soda | Winner, Ananda Vikatan Cinema Award for Best Comedian |
| 2007 | Muruga | 'Courier' Gopu | |
| 2007 | Manikanda | Madhayaanai | |
| 2007 | Viyabari | 'Digil' Paandi | |
| 2007 | Karuppusamy Kuththagaithaarar | 'Padithurai' Paandi | |
| 2007 | Maa Madurai | Thangavelu | |
| 2007 | Thottal Poo Malarum | Kabali Khan (Kabaliswaran) | |
| 2007 | Arya | 'Snake' Babu | |
| 2007 | Cheena Thaana 001 | Cheenichamy | |
| 2007 | Marudhamalai | 'Encounter' Ekaambaram | Winner, Vijay Award for Best Comedian |
| 2007 | Piragu | Samarasam | |
| 2007 | Thavam | Keeripulla | |
| 2007 | Vel | Kuzhandhaisamy | |
| 2008 | Indiralohathil Na Azhagappan | Indran / Yama Dharmarajan / Na. Azhagappan | |
| 2008 | Theekuchi | Kuravan | |
| 2008 | Kannum Kannum | Udumban | |
| 2008 | Kathavarayan | 'Kanduvetti' Karuppu | Winner, Tamil Nadu State Film Award for Best Comedian |
| 2008 | Muniyandi Vilangial Moonramandu | Sorimuthu Ayyanar | |
| 2008 | Kuselan | 'Saloon Kadai' Shanmugam | |
| 2008 | Kee Mu | Madasami | |
| 2008 | Pachai Nirame | Paandi | |
| 2008 | Seval | 'Thabal' Thangavelu | |
| 2008 | Ellam Avan Seyal | Vandu Murugan | |
| 2009 | Villu | Madasamy | |
| 2009 | Vedigundu Murugesan | 'Alert' Arumugam | |
| 2009 | Azhagar Malai | Kaththamuthu | |
| 2009 | Kanthaswamy | 'Thengakadai' Thennappan | |
| 2009 | Peranmai | Soosai | |
| 2009 | Jaganmohini | Jaganmohan | |
| 2009 | Aadhavan | Bannerji ("Banner" Kuppan) | Nominated, Vijay Award for Best ComedianNominated, Filmfare Award for Best Supporting Actor – Tamil |
| 2010 | Kacheri Arambam | Deepavali | |
| 2010 | Sura | Umbrella | |
| 2010 | Thillalangadi | Jackson | |
| 2010 | Nagaram Marupakkam | 'Style' Pandi | Nominated, Vijay Award for Best Comedian |
| 2011 | Ilaignan | Isaac | |
| 2011 | Kaavalan | Ammavasai | Nominated, Vijay Award for Best ComedianNominated, SIIMA Award for Best Comedian |
| 2011 | Thoonga Nagaram | | Narrator and cameo appearance in song "Vaigai Siricha" |
| 2011 | Mambattiyan | 'Silk' Singaram | |
| 2012 | Marupadiyum Oru Kadhal | Dr. Singaram | |
| 2014 | Tenaliraman | Tenaliraman / Maamannar | |
| 2015 | Eli | Eli Saamy | |
| 2016 | Kaththi Sandai | Dr. Boothri | |
| 2017 | Shivalinga | Pattukunjam | |
| 2017 | Mersal | Vadivu | |
| 2022 | Naai Sekar Returns | Naai Sekar | Filming |
| 2023 | Maamannan | - | Filming |
| 2023 | Chandramukhi 2 | - | Announced |
Songs
| Song | Film | Music Director |
| --- | --- | --- |
| "Poda Poda Punnakku" | En Rasavin Manasile | Ilayaraaja |
| "Ettanaa Irundha" | Ellame En Rasathan | Ilayaraaja |
| "Ammanikki Adangi" | Rajavin Parvaiyile | Ilayaraaja |
| "Paalu Paalu Nepaalu" | Thaikulame Thaikulame | Deva |
| "Vaadi Potta Pulla Veliye" | Kaalam Maari Pochu | Deva |
| "Yaanai Yaanai" | Sakthi | R. Anand |
| "Rayilu Rayilu" | Bharathi Kannamma | Deva |
| "Luck Luck" | Thadayam | Deva |
| "Poya Un Moonjila" | Ponnu Velayira Bhoomi | Deva |
| "Ponnumani Ponnumani Poraale" | Poonthottam | Ilayaraaja |
| "Alwa Kodukiraan" | Manaivikku Mariyadhai | Sirpy |
| "Oothikadaa Machaan" | Nesam Pudhusu | Bobby |
| "Santhanamalligaiyil" | Rajakaali Amman | S. A. Rajkumar |
| "Therkathi Maappillai" | Magalirkkaga | Indhiyan |
| "Madurakaara Vivek" | Looty | Deva |
| "Naalu Adi Aaru" | En Purushan Kuzhandhai Maadhiri | S. A. Rajkumar |
| "Mathana Mathivathana" | Maayan | Deva |
| "Vikkalu" | Bagavathi | Deva |
| "Unnai Naan" | Kadhal Kirukkan | Deva |
| "Kadhal Panna" | Kovil | Harris Jayaraj |
| "Ooru Onu Onuu" | Aai | Srikanth Deva |
| "Katunna Avalai Kattuvenda" | Jaisurya | Deva |
| "Alavudin Alama" | Chanakya | Srikanth Deva |
| "Vandhuta Vandhuta Vandhutaya" | Kundakka Mandakka | Bharathwaj |
| "Freeyaavudu" | Aaru | Devi Sri Prasad |
| "Aayiram Jannal Veedu" | Vel | Yuvan Shankar Raja |
| "Vanthanam Vanthanam" | Indiralohathil Na Azhagappan | Sabesh–Murali |
| "Mallika Sherawata" | Indiralohathil Na Azhagappan | Sabesh–Murali |
| "Thaayaaramma" | Seval | G. V. Prakash Kumar |
| "Vaada Mappiley" | Villu | Devi Sri Prasad |
| "Rampappa" | Tenaliraman | D. Imman |
| "Kannameya" | Eli | Vidhyasagar |
Awards
1996: Tamil Nadu State Film Award for Best Comedian – Winner
2000: Tamil Nadu State Film Award for Best Comedian – Winner
2001: Tamil Nadu State Film Award for Best Comedian – Winner
2003: Filmfare Award for Best Comedian For Tamil – Nominated
2005: Filmfare Award for Best Comedian For Tamil – Winner
2006: Tamil Nadu State Film Award for Best Comedian – Winner
2006: Filmfare Award for Best Comedian For Tamil – Winner
2007: Vijay Award for Best Comedian – Winner
2008: Tamil Nadu State Film Award for Best Comedian – Winner
2009: Vijay Award for Best Comedian – Nominated
2009: Filmfare Award for Best Supporting Actor For Tamil – Nominated
2010: Vijay Award for Best Comedian – Nominated
2011: Vijay Award for Best Comedian – Nominated
Images
Here are some latest photos of actor and comedian Vadivelu,