Anoop Menon Wiki, Biography, Age, Movies, Images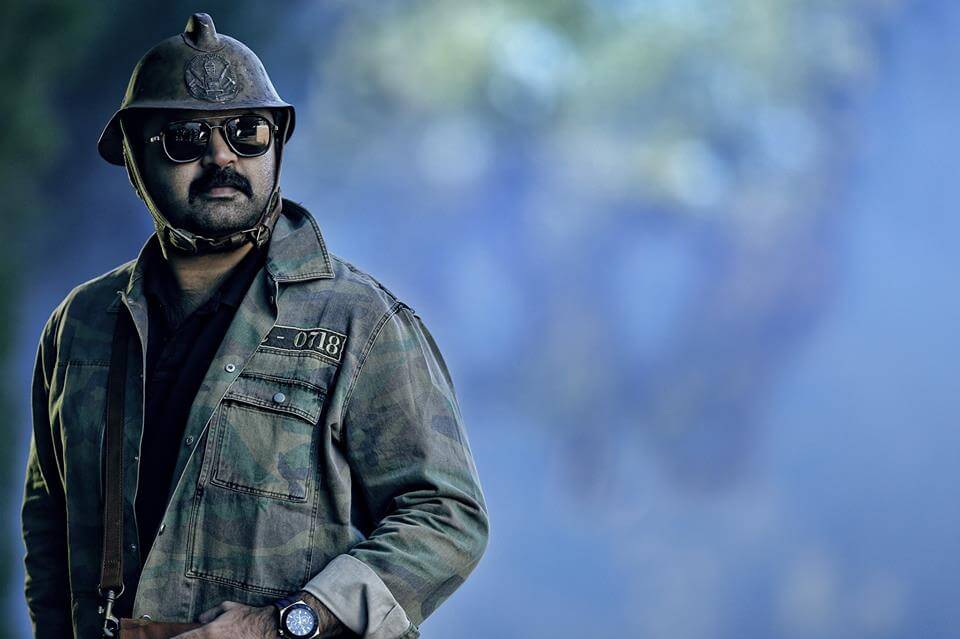 Anoop Menon is an Indian movie actor, lyricist, and screenwriter, who works in the Malayalam film and television industry. He made his acting debut with the Mollywood movie "Kattuchembakam," directed by Vinayan in the year 2002. As a screenwriter, he made his debut with the movie "Pakal Nakshatrangal" in the year 2008. His debut television show was "Swapnam," on Asianet from 2003 to 2004. Check out below for Anoop Menon Wiki, Biography, Age, Movies, Images and more.
Read other Biographies: Roopesh Peethambaran | Anu Sithara | Darshana Rajendran | Shalu Menon | Hareesh Peradi 
Anoop Menon Early Life and Career
Anoop Menon was born on 3 August 1976 in Kozhikode, Kerala, India. Anoop Menon family is now residing in Kerala, India. His father name is P. Gangadharan Nair and his mother name is Indira Menon. He is the cousin of actress Shweta Menon. His schooling details will be updated soon. He finished his graduation in Law at Government Law College, Thiruvananthapuram. Anoop Menon married Shema Alexander on 27 Dec 2014. Shema's first husband died of heart attack in 2006 and she has an adopted daughter, who was born in 1998.
During his college days, he used to do compering for Kairali TV and Surya TV. After his graduation, he started his acting career in the Malayalam television industry by acting in the serials. His role in the serials Swapnam and Megham on Asianet raised his popularity among the people. He made his debut as a screenwriter with the movie "Pakal Nakshatrangal," starring Mohanlal as father and Anoop Menon as a son. In the year 2008, he played the main role in director Ranjith's movie titled "Thirakkatha," along with Prithviraj and Priyamani. In 2011, Anoop Menon has written a Malayalam thriller movie "Beautiful," and the movie was directed by V. K. Prakash. In that movie, he also worked as an actor and lyricist. Notably, it was his debut movie as a lyricist. In the following years, he worked on various movies as like Ee Adutha Kaalathu, David & Goliath, Angry Babies in Love, Female Unnikrishnan, Kuttikalundu Sookshikkuka, Munthirivallikal Thalirkkumbol and more.
Anoop Menon Biography
| | |
| --- | --- |
| Name | Anoop Menon |
| Real Name | Anoop Menon |
| Nickname | Anoop |
| Profession | Actor |
| Date of Birth | 3 August 1976 |
| Age | 42 (As of November 2018) |
| Zodiac sign | Yet to be Updated |
| Father Name | P. Gangadharan Nair |
| Mother Name | Indira Menon |
| Siblings | Yet to be Updated |
| Religion | Hindu |
| Educational Qualification | Yet to be Updated |
| School | Yet to be Updated |
| College | Government Law College, Thiruvananthapuram |
| Hobbies | Bike Riding, Traveling, Jogging |
| Hometown | Kozhikode, Kerala, India |
| Nationality | Indian |
| Married | Yes |
| Wife Name | Shema Alexander |
| Affairs/Girlfriends | None |
| Children | NA |
| Current City | Kerala, India |
Anoop Menon Facebook: https://www.facebook.com/AnoopMenonOfficial/
Anoop Menon Twitter: Yet to be updated
Anoop Menon Instagram: Yet to be updated
Anoop Menon Movies list
| No. | Year | Title | Role |
| --- | --- | --- | --- |
| 01 | 2002 | Kattuchembakam | Shivan |
| 02 | 2003 | Ivar | Thomas IPS |
| 03 | 2005 | Moksham | Radha Madhavan |
| 04 | 2007 | Kaiyoppu | Doctor |
| 05 | 2007 | Abraham & Lincoln | Philip Mathew |
| 06 | 2007 | Pranayakalam | Doctor |
| 07 | 2007 | Rock N' Roll | Vivek |
| 08 | 2008 | Pakal Nakshatrangal | Aadhi |
| 10 | 2008 | Thirakkatha | Ajayachandran |
| 11 | 2009 | Anubhav (Hindi Film) | Aditya / Adi |
| 12 | 2009 | Currency | Mahesh Kesav |
| 13 | 2009 | Ivar Vivahitharayal | Ajay Menon |
| 14 | 2009 | Loudspeaker | Doctor |
| 15 | 2009 | Patham Nilayile Theevandi | Dr. John Mathai |
| 16 | 2009 | Kerala Cafe | Crime Investigator |
| 17 | 2010 | Pramani | District Collector |
| 18 | 2010 | Mummy & Me | Doctor |
| 19 | 2010 | Neelambari | Thankaraj |
| 20 | 2010 | Cocktail | Ravi Abraham |
| 22 | 2011 | Traffic | Ajmal Nazar IPS |
| 23 | 2011 | Pranayam | Suresh Menon |
| 24 | 2011 | Lucky Jokers | Vishnu Sharman |
| 25 | 2011 | Ven Shankhu Pol | |
| 26 | 2011 | Beautiful | John |
| 27 | 2011 | Athe Mazha Athe Veyil | Raghuraman |
| 28 | 2011 | Mullassery Madhavan Kutty Nemom P. O. | Madhavankutty |
| 29 | 2012 | Ee Adutha Kaalathu | Tom Cherian IPS |
| 30 | 2012 | Josettante Hero | Sajan |
| 31 | 2012 | Namukku Parkkan | Dr.Rajeev |
| 32 | 2012 | Track | Mukundan |
| 33 | 2012 | Grandmaster | Dr. Jacob Varghese |
| 34 | 2012 | Veendum Kannur | Jayakrishnan |
| 35 | 2012 | Hero | Aadithyan |
| 36 | 2012 | Trivandrum Lodge | Ravisankar |
| 37 | 2012 | Banking Hours 10 to 4 | Sravan Varma |
| 38 | 2012 | 916 | Dr. Harikrishnan |
| 39 | 2012 | I Love Me | Ram Mohan |
| 40 | 2013 | David & Goliath | Sunny |
| 41 | 2013 | Hotel California | Prem Sagar |
| 42 | 2013 | Buddy | Manikunju |
| 43 | 2013 | D Company | Akbar |
| 44 | 2013 | Pattam Pole | Michael Rossario |
| 45 | 2013 | Silence | Neil George IPS |
| 46 | 2014 | 1983 | Vijay Menon |
| 47 | 2014 | Angry Babies in Love | Jeevan |
| 48 | 2014 | Vikramadithyan | Vasudeva Shenoy |
| 49 | 2014 | The Dolphins | Nandan |
| 50 | 2014 | Aamayum Muyalum | Lottery Ticket Examiner |
| 51 | 2014 | She Taxi | Joe/Joe's father |
| 52 | 2015 | Lavender | Interpol officer Raghavan Moorthy |
| 53 | 2015 | Thinkal Muthal Velli Vare | Vijaya Anand |
| 54 | 2015 | Kanal | Anantharaman |
| 55 | 2015 | Female Unnikrishnan | Hari |
| 56 | 2016 | Malgudi Days | Zephan Solomom |
| 57 | 2016 | Pavada | Pavada Babu |
| 58 | 2016 | Karimkunnam Sixes | Aby |
| 59 | 2016 | Pa Va | Varkey |
| 60 | 2016 | 10 Kalpanakal | Davis George |
| 61 | 2016 | Kuttikalundu Sookshikkuka | Keshav |
| 62 | 2017 | Munthirivallikal Thalirkkumbol | Venukuttan |
| 63 | 2017 | Sarvopari Palakkaran | Jose Kaithaparambil Mani |
| 64 | 2017 | Velipadinte Pusthakam | Vishwanathan aka Bullet Vishwan |
| 65 | 2018 | Aami | Akbar Ali |
| 66 | 2018 | Chanakyathanthram | Raju Zakaria |
| 67 | 2018 | B. Tech | Adv.Viswanath Iyyer |
| 68 | 2018 | Ente Mezhuthiri Athazhangal | Sanjay |
| 69 | 2018 | Neeli | TBA |
Anoop Menon as Screenwriter
Pakal Nakshatrangal (2008)
Anubhav (2008)
Cocktail (2010) (dialogues)
Beautiful (2011)
Trivandrum Lodge (2012)
David and Goliath (2013)
Hotel California (2013)
Gangs of Vadakum Nathan ( Second segment of D Company (film) ) (2013)
The Dolphins (2014)
Lavender (2015)
Ente Mezhuthiri Athazhangal (2018)
Anoop Menon as Lyricist
Beautiful (2011)
Mazhaneer Thullikal
Moovanthiyay
Nin Viralhumbil
Raapoovinum
Namukku Parkkan (2012)
Buddy (2013)
Anoop Menon TV Shows
Swapnam (Asianet)
Megham (Asianet)
Sthree Janmam (Surya TV)
Ashtapadi (Surya TV)
Radhamadhavam(Surya TV)
Thadangalpalayam(Asianet)
Muhoortham(Asianet)
Madhavam
Anoop Menon Awards
Asianet Film Awards
2012 – Asianet Film Awards for Special Jury Award – Various Films
Kerala State Film Awards
2014 – Second Best Actor – 1983, Vikramadithyan
2008 – Second Best Actor – Thirakkatha
Filmfare Awards South
2008 – Filmfare Award for Best Supporting Actor – Thirakkatha
South Indian International Movie Awards
2011 – Best Lyricist for "Mazhaneerthullikal" – Beautiful
Vanitha Film Awards
2011 – Best Supporting actor – Beautiful
Asiavision Awards
2011 – Best Supporting actor – Traffic
2012 – Trendsetter – Beautiful
Asianet Family award
2005 – Best Son in law – Swapnam
Anoop Menon Images
Read other Biographies: Sathyan Anthikad | Tinu Pappachan | Vineeth Sreenivasan | Rajesh M Selva | Aju Varghese | Ajmal Ameer | Beena Antony