Prithviraj Sukumaran Wiki, Biography, Age, Movies List, Family, Images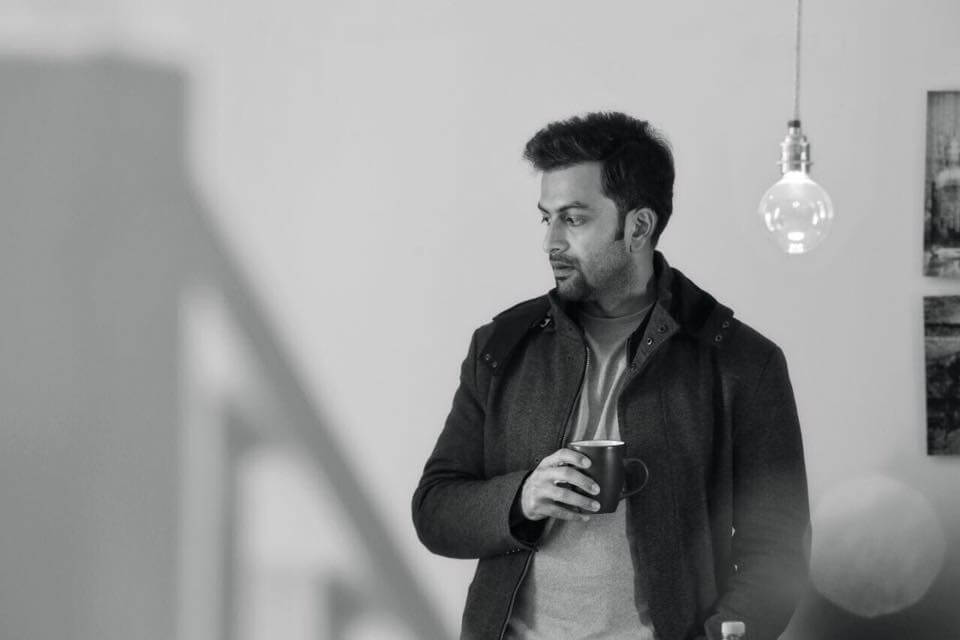 Prithviraj Sukumaran is an Indian movie actor, producer, playback singer and director, who predominantly works in Malayalam film industry. In additionally he featured in some other Bollywood, Tamil, and Telugu movies as well. He made his debut movie Nakshathrakkannulla Rajakumaran Avanundoru Rajakumari in this movie he featured in the role as Ananthu in 2002. He recently worked in the movies like Koode which is his 100th movie, Ranam, Nine, and Aadujeevitham. Check out below for Prithviraj Sukumaran Wiki, Biography, Age, Movies List, Family, Images and more.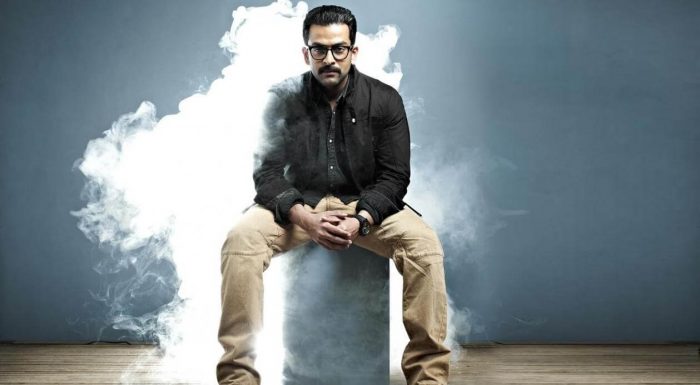 Prithviraj Sukumaran was born on 16 October 1982 in Thiruvananthapuram, Kerala, India. His father's name is Sukumaran who is an actor and his mother's name is Mallika Sukumaran who is an actress in Malayalam film industry. He has an elder brother named Indrajith Sukumaran and his sister-in-law is Poornima Indrajith who are also Malayalam film actors. Prithviraj Sukumaran wife name is Supriya Menon who is a BBC reporter and they both got married on 25 April 2011 and this couple has a daughter named Alankrita who was born in 2014.
Prithviraj did his schooling in Shrine Vailankanni Senior Secondary School, Chennai, St.Joseph's Boys' Higher Secondary School, Coonoor, Tamil Nadu, NSS Public School, Perunthanni, Thiruvananthapuram, St Mary's Residential Central School, Poojapura, Thiruvananthapuram, Sainik School, Kazhakootam, Thiruvananthapuram, Bharatiya Vidya Bhavan Senior Secondary School, Vattiyoorkavu, Nettayam, Thiruvananthapuram. Then he did his graduation from University of Tasmania, Australia.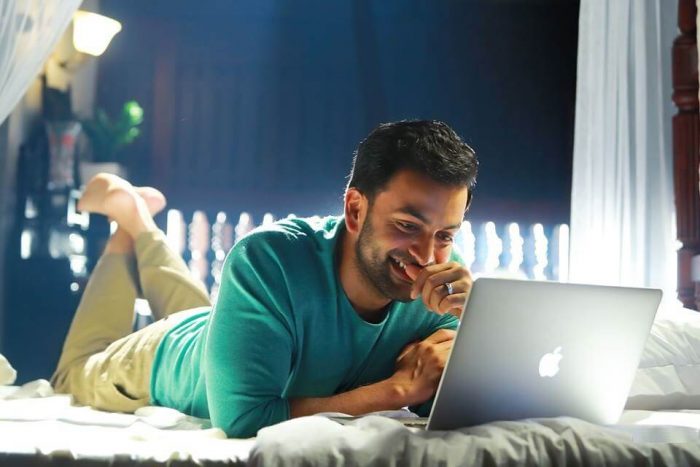 Once after his graduation, he was called by director Ranjith Balakrishnan to play a lead role for the movie Nandanam. Moreover, he was introduced by director by director Fazil to Ranjith and by seeing his performance in Nandanam he asks him to concentrate on his career. After the movie Nandanam, he featured in the movie Akale which is directed by Shyamaprasad and who cast him in a lead role and said that Prithviraj's advantages are his talent and intelligence irrespective of his box office successes. Then he made his debut Tamil movie Kana Kandaen starred with Srikanth and Gopika in 2005. Then in the year 2006, he featured in the movie Parijatham along with Bhagyaraj's daughter Saranya Bhagyaraj which offers him critical acclaim and the turning point in his Tamil film career. Then he featured in the movie Mozhi along with Prakash Raj and Jyothika. In the year 2010, he featured in the Mani Ratnam's movie  Raavanan in movie he appeared as a cop along with Vikram and in 2014, he featured in a big budget movie Kaaviya Thalaivan which is directed by Vasanthabalan and he appeared along with Siddharth.
He made his debut Telugu movie Police Police in the year 2010 and he made many Malayalam dubbed Telugu movies like Sivapuram in 2006 and ATM in 2010 and he also appeared in the dubbed version of Urumi that released in August 2011. His debut Bollywood movie is Aiyyaa which is directed by Sachin Kundalkar and this movie was jointly produced by Anurag Kashyap and Viacom 18. Then his second Bollywood movie is Aurangzeb which is directed by Athul Sabharwal and his performance in the movie was highly praised. As a playback singer, he made his debut song "Kaane Kaane" for the movie Puthiya Mukham and the song was composed by Deepak Dev in 2009. Then he has sung songs for various movies in the following years. In the year 2012, he started his production company titled August Cinema along with cinematographer turned director Santosh Sivan and businessman Shaji Nadesan. Then in the year 2015 actor Arya joined in this production company. In the year 2017, he quit from that production company, and in 2018, he started his independent production company titled Prithviraj Productions. Later he stated that his company was getting into the collaboration with Sony Pictures India. The debut movie of Prithviraj Productions company is Nine.
Prithviraj Sukumaran Biography
Name
Prithviraj Sukumaran
Real Name
Prithvi, Raju
Nickname
Prithviraj Sukumaran
Profession
Indian film actor, producer, playback singer, and director,
Date of Birth
16 October 1982
Age
34 (as of August 2018)
Zodiac sign
Libra
Father Name
Sukumaran
Mother Name
Mallika Sukumaran
Religion
Hindu
Educational Qualification
Bachelor's degree in Information Technology
School
Shrine Vailankanni Senior Secondary School, Chennai
St.Joseph's Boys' Higher Secondary School, Coonoor, Tamil Nadu
NSS Public School, Perunthanni, Thiruvananthapuram
St Mary's Residential Central School, Poojapura, Thiruvananthapuram
Sainik School, Kazhakootam, Thiruvananthapuram
Bharatiya Vidya Bhavan Senior Secondary School, Vattiyoorkavu, Nettayam, Thiruvananthapuram
College
University of Tasmania, Australia
Hobbies
Reading, Travelling, and Photography
Hometown
Thiruvananthapuram, Kerala, India
Nationality
Indian
Married
Yes
Wife Name
Supriya Menon
Current City
Thiruvananthapuram, Kerala, India
Facebook: https://www.facebook.com/PrithvirajSukumaran
Twitter: https://twitter.com/prithviofficial
Instagram: https://www.instagram.com/therealprithvi/
Prithviraj Sukumaran Movies List
Year
Title
Role
Notes
2002
Nakshathrakkannulla Rajakumaran
Avanundoru Rajakumari
Ananthu
2002
Nandanam
Manu Nandakumar
Remade in Tamil as Seedan (2011)
2002
Stop Violence
Saathan
Dubbed in Telugu as Goondala Rajyam (2006)
2003
Vellithira
Style Raj (Raghuram)
2003
Meerayude Dukhavum
Muthuvinte Swapnavum
Muthu
2003
Swapnakoodu
Kunjoonju (Alex Chandy)
Dubbed in Tamil as Moonram Pirai (2003)
2003
Ammakilikkoodu
Vivek
2003
Chakram
Chandrahaasan
2004
Vellinakshatram
Vinod Varma
Chandrachoodan
2004
Kadha
Nandhan Menon
2004
Sathyam
Sanjiv Kumar
Dubbed into Telugu as Sathyam IPS
2004
Akale
Neil
Winner: National Film Award for Best Feature Film in Malayalam
2005
Albudhadweep
Hari
Dubbed in Tamil as Arputha Theevu (2007)
2005
Krithyam
Satya
Christy Lopez
2005
Police
Shekar
2005
Daivanamathil
Anwar
2005
Ananthabhadram
Anandan
Dubbed in Telugu (2006) and Tamil (2009) as Sivapuram
2006
Achanurangatha Veedu
Harikrishnan
Cameo appearance
Dubbed in Tamil as Sothanai (2008)
2006
Vargam
Solomon Joseph
2006
Classmates
Sukumaran
Remade in Tamil as Ninaithale Inikkum (2009)
2006
Vaasthavam
Balachandran Adiga
Won: Kerala State Film Award for Best Actor
2006
Pakal
Nandakumar
2007
Oruvan
Jeevan
2007
Avan Chandiyude Makan
Kurian Chandy
Dubbed in Tamil as Kaidhi (2008)
2007
Kaakki
Unnikrishnan
2007
Veeralipattu
Hari
Dubbed in Tamil as Nagarkovil (2008)
2007
Nadiya Kollappetta Rathri
Zia Musafir
Cameo appearance
Dubbed in Telugu as Charminar Express (2007)
2007
Chocolate
Shyam Balagopal
Remade in Telugu as Chalaki (2010)
2007
Kangaroo
Josekutty
2008
One Way Ticket
Kunjaappu (Jehangir)
2008
Thalappavu
Naxal Joseph
Winner: Film Critics Award Best Film and Best Director
2008
Thirakkatha
Akbar Ahmed
Winner: Film Critics Award Best Film
Winner: National Film Award for Best Feature Film in Malayalam
2008
Twenty:20
Tony
Cameo in "Hey Deewana" song
2008
Lollipop
Franko
2009
Nammal Thammil
Vicky
2009
Calendar
Ollikkara Sojappan
2009
Puthiya Mukham
Krishna Kumar
Debut as a Playback singer
Dubbed in Tamil as Dhil Dhil Manathil (2012)
Dubbed in Telugu as Yama Mudru (2011)
2009
Robin Hood
Venkatesh / Siddhaarth
Dubbed in Tamil as ATM Thirudan (2010)
Dubbed in Telugu as ATM (2011)
2009
Kerala Cafe
Leon
Segment: Island Express; Anthology film
2010
Punyam Aham
Narayanan Unni
2010
Thanthonni
Vadakanveetil Kochukunju
Dubbed in Hindi as Dushmano ka Dushman (2017)
2010
Pokkiri Raja
Surya Narayan
2010
Anwar
Anwar
Dubbed in Telugu as Anwar (2011)
Dubbed in Tamil as Anwar (2011)
Dubbed in Hindi as Diler Hindustani (2015)
2010
The Thriller
Niranjan
Dubbed in Telugu as Police Veta (2011)
Dubbed in Tamil as Police Vettai (2011)
Dubbed in Hindi as The Thriller (2013)
2011
Arjunan Saakshi
Roy Mathew
Dubbed in Hindi as Arjun Sakshi (2017)
2011
Makeup Man
Himself
Cameo
2011
Urumi
Chirakkal Kelu Nayanar / Krishna Das
Dubbed in Telugu as Urumi – The Weapon (2011)
Dubbed in Tamil as Urumi – Pathinaidham Nootrandu Uraivaal
Dubbed in Hindi as Ek Yodha Shoorveer (2016)
2011
City of God
Jyothilal
2011
Manikyakallu
Vinayachandran
2011
Manushyamrugam
David
Cameo appearance
2011
Veettilekulla Vazhi
Doctor
Winner: National Film Award for Best Feature Film in Malayalam
2011
Teja Bhai & Family
Teja Bhai
2011
Indian Rupee (film)
Jayaprakash/JP
2012
Masters
Sreeramakrishnan
2012
Manjadikuru
Vicky
2012
Hero
Tarzan Antony
2012
Bachelor Party
Officer (Special Protection Force)
Extended Cameo
2012
Aakashathinte Niram
Doctor
Cameo
2012
Simhasanam
Arjun Madhav
2012
Molly Aunty Rocks!
Pranav Roy
2012
Ayalum Njanum Thammil
Dr.Ravi Tharakan
Won: Kerala State Film Award for Best Actor
2013
Celluloid
J.C. Daniel
Harris Daniel
Won: Kerala State Film Award for Best Actor
Dubbed in Tamil as J. C. Daniel
2013
Mumbai Police
Antony Moses
2013
Memories
Sam Alex
2014
London Bridge
Vijay Das
Dubbed in Telugu as Love in London
2014
7th Day
David Abraham
2014
Munnariyippu
Chackochan
Cameo appearance
2014
Sapthamashree Thaskaraha
Krishnanunni
2014
Tamaar Padaar
ACP Pouran
2015
Picket 43
Havildar Hareendran Nair
2015
Ivide
Varun Blake
2015
Double Barrel
Pancho
2015
Ennu Ninte Moideen
Moideen
2015
Amar Akbar Anthony
Amarnath
2015
Anarkali
Shantanu
2016
Paavada
Joy
2016
Darvinte Parinamam
Anil Anto
2016
James & Alice
James
2016
Oozham
Surya
2017
Ezra
Ranjan Mathew
2017
Tiyaan
Aslan Mohammad
2017
Adam Joan
Adam Joan Pothen
2017
Vimaanam
Venkidi
2018
My Story
Jay
2018
Mohanlal
Narrator
2018
Koode
Joshua
100th Film
2018
Ranam
TBA
Post-production
2018
Nine
TBA
Post-production
2019
Aadujeevitham
Najeeb Muhammed
Filming
Schedule Break
Prithviraj Sukumaran a
s Director
| Year | Film | Notes |
| --- | --- | --- |
| 2019 | Lucifer | Filming |
Prithviraj Sukumaran as 
Other languages
Year
Title
Role
Language
Notes
2005
Kana Kandaen
Madhan
Tamil
2006
Parijatham
Surendhar
Sreedhar
Tamil
2007
Mozhi
Karthik
Tamil
Dubbed in Telugu as Maatarani Mounamidi (2012)
2007
Satham Podathey
Ravichandran
Tamil
Dubbed in Malayalam as Kelkaatha Shabdham
2007
Kannamoochi Yenada
Harish Venkatraman
Tamil
2008
Velli Thirai
Saravanan
Tamil
Remake of Udayananu Tharam
2008
Abhiyum Naanum
Sudhakar
Tamil
Cameo appearance
2009
Ninaithale Inikkum
Shiva
Tamil
Remake of Classmates
2010
Police Police
Ravikanth
Telugu
2010
Raavanan
Dev Prakash
Tamil
Dubbed in Telugu as Villain
2012
Aiyyaa
Surya Iyer
Hindi
Nominated: Zee Cine Award for Best Male Debut
2013
Aurangzeb
ACP Arya Phogat
Hindi
Nominated: IBNLive Movie Award for Best Actor in Supporting Role
2014
Kaavya Thalaivan
Gomathinayagam Pillai
Tamil
Dubbed in Malayalam as Prathinayakan
2017
Naam Shabana
Tony / Mikhail
Hindi
Prithviraj Sukumaran as Playback singing
| Year | Song | Film | Music | Notes |
| --- | --- | --- | --- | --- |
| 2009 | "Kaane Kaane" | Puthiya Mukham | Deepak Dev | Featured in the title credits |
| 2010 | "Kaattu Paranjathum" | Thanthonni | Thej Mervin | Not featured in the film |
| 2010 | "Kettille Kettille" | Pokkiri Raja | Jassie Gift | Party song |
| 2010 | "Njan" | Anwar | Gopi Sundar | Featured in the end credits |
| 2011 | "Vadakku Vadakku" | Urumi | Deepak Dev | First song in the film |
| 2012 | "Tarzan Antony Coming Back To Cinema" | Hero | Gopi Sundar | First song in the film |
| 2014 | "Oru Kadha Parayunnu Lokam" | 7th Day | Deepak Dev | Title song |
| 2015 | "Ivide" | Ivide | Gopi Sundar | Theme song |
| 2015 | "Premamennaal" | Amar Akbar Anthony | Nadirshah | Party song |
| 2017 | "Arikil Ini Njan Varaam" | Adam Joan | Deepak Dev | Featured in the film |
Narrator
Oru Second Class Yathra (2015)
Ivide (2015)
Kanal (2015)
Mohanlal (2018) movie
Awards and nominations
Award
Year
Category
Film
National Film Awards
2011
Best Feature Film in Malayalam
Indian Rupee
Kerala State Film Awards
2006
Best Actor
Vaasthavam
2011
Best Film
Indian Rupee
2012
Best Actor
Celluloid, Ayalum Njanum Thammil
Filmfare Awards South
2013
Critics Award for Best Actor – South
Celluloid
Tamil Nadu State Film Awards
2014
Best Villain
Kaaviya Thalaivan
Prithviraj Sukumaran Images
Check out the latest photos of Prithviraj Sukumaran,