Sayaji Shinde is an Indian film actor, who mainly works in South Indian Movies like Marathi, Telugu, Tamil, Kannada, Malayalam and Hindi Movies. He started his acting career in 1978 with Marathi one-act play titled Hijada (Eunuch). He made his big screen debut in Hindi Movie 'Disha' (1990). Check out below for Sayaji Shinde Wiki, Biography, Age, Movies, Images, and More.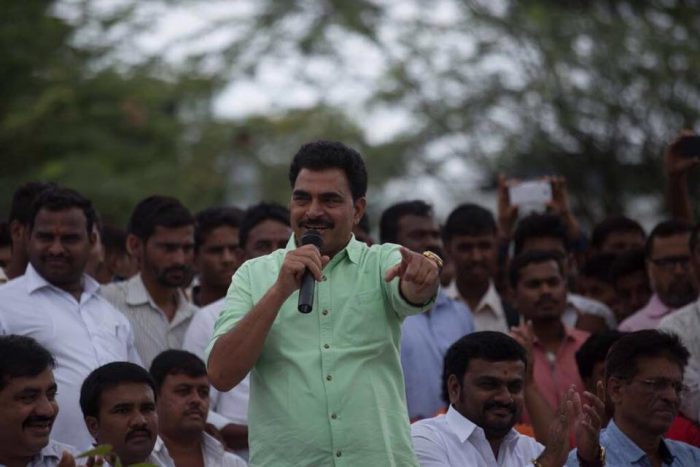 Read other biographies: Jagapati Babu | Ashish Vidyarthi | Sharath Lohitashwa | Harish Uthaman | Prakash Raj | Guru Somasundaram
Sayaji Shinde Profile and Career
Sayaji Shinde was born on 1 February 1959 in a small village named Vele-Kamthi near Satara District. Sayaji is graduated with bachelor's degree in Arts (Marathi language) from Yashwantrao Chavan Institute of Science & Shivaji University. In 1974, he started his career as a watchman for Maharashtra Government's Irrigation Department for a meager pay of Rs. 165 per month. During his service, he developed an interest in theater and his passion for acting drew him to the films. Later he moved to Mumbai to pursue his career in the acting field.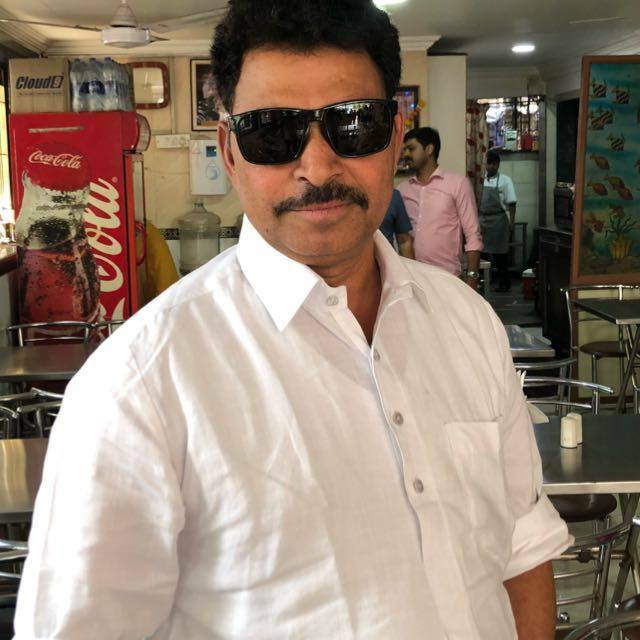 He gained recognition for his performance in the Marathi play Hijada (1978). After that, he got opportunities in the film industry and has appeared in movies such as Aai (1995), Goshta Choti Dongraevadhi (2009), Sat Na Gat (2013), & Babanchi Shala (2016). He then acted in the Bollywood movie Shool (1999).  His performance in the film was much appreciated by the critics and audience. He was also nominated for the Filmfare Best Villain Award. He came to limelight after he acted in the Tamil film Barathi (2000). He essayed the role of Subramanya Bharathi, who is regarded as Tamil Nadu's greatest poet and writer. His performance in the film went on to receive the Tamil Nadu State Award and later appeared in movies such as Azhagi, Santosh Subramaniam, Vettaikaran, and Dhondi. His 2018 release includes Intelligent, Mehbooba, Pottu, Officer, Kaala and Gotya.
Sayaji Shinde Biography
Name
Sayaji Shinde
Real Name
Sayaji Rao
Nickname
Sayaji
Profession
Indian film actor
Date of Birth
1 February 1959
Age
59 (As of 2018)
Zodiac sign
Capricorn
Father Name
Yet to be Updated
Mother Name
Yet to be Updated
Siblings
Yet to be Updated
Religion
Hindu
Educational Qualification
Bachelor of Arts
School
Yet to be Updated
College
Yashwantrao Chavan Institute of Science (KIIT), Satara, Maharashtra
Shivaji University, Kolhapur, Maharashtra
Hobbies
Reading Books, Writing, Acting
Hometown
Satara, Mumbai, Maharashtra, India
Nationality
Indian
Married
Yes
Wife Name
Vandana Shinde
Affairs/Boyfriends
None
Children
Yet to be Updated
Current City
Mumbai, Maharashtra, India
Sayaji Shinde Facebook: https://www.facebook.com/SayajiShindeOnline/
Sayaji Shinde Twitter: Yet to be updated
Sayaji Shinde Instagram: Yet to be updated
Sayaji Shinde Website: http://www.sayajishinde.com
Sayaji Shinde Marathi Movies list
| Film | Year | Role / Name of character |
| --- | --- | --- |
| Aai | 1995 | |
| Maajhi Maanasa | 1995 | |
| Katha Doan Ganpatraonchi | 1995 | |
| Aboli | 1996 | |
| Dnyaneshwari | | |
| Kunku Zale Vairi | 2005 | Arjun Mane Patil |
| Bapu Beeru Vategaonkar | | Ranga |
| Gallit Gondhal Dillit Muzra | 2008 | Chandrakant Tope |
| Oxygen-Jeev Gudmartoya | 2008 | Annasaheb Patange Patil |
| Goshta Choti Dongraevadhi | 2009 | Agriculture Minister |
| Bapu Veer Borgakar | | |
| Jai Maharashtra | | |
| Ladaai | | |
| Tambyancha Vishnubaala | | |
| Wazir | | |
| Don Ghadicha Daav | 2011 | |
| Bokad | 2011 | |
| Tendulkar Out | 2013 | |
| Sat Na Gat | 2013 | |
| Tya Ratri Paaus Hota | 2010 | |
| Punha Gondhal Punha Mujra | 2014 | |
| Mohar | 2015 | |
| Dholki | 2015 | |
| Yuntam | 2016 | |
| Babanchi Shala | 2016 | |
| Shoor Amhi Sardar | 2017 | |
| Bhikari | 2017 | |
| Love Betting | 2017 | |
Sayaji Shinde Telugu Movies list
| Film | Year | Role / Name of character |
| --- | --- | --- |
| Pantham | 2018 | CBI Officer |
| Officer | 2018 | DCP Ramdas |
| Kirrak Party | 2018 | Krishna's Father |
| PSV Garuda Vega | 2017 | Mining Minister |
| Spyder | 2017 | DGP Chandrasekhar |
| Saptagiri Express | 2016 | Umesh Chandra |
| Dhruva | 2016 | Dheeraj Chandra |
| Brahmotsavam | 2016 | Mahalaskhmi's brother |
| Dictator | 2016 | Bokha Sivaram |
| Bengal Tiger | 2015 | Agriculture Minister Samba |
| Surya vs. Surya | 2015 | Sanjana's Father |
| Rabhasa | 2014 | Dhanunjay |
| Yamaleela 2 | 2014 | Yama |
| Oka Laila Kosam | 2014 | Nandana's Father |
| Race Gurram | 2014 | Chief Minister |
| 1: Nenokkadine | 2014 | Inspector Jaan Basha |
| Shadow | 2013 | CP |
| Baadshah | 2013 | Police |
| Jabardasth | 2013 | Bihar Yadav |
| Sudigadu | 2012 | Priya's Father |
| Seema Tapakai | 2012 | Gurajada Krishnamurthy |
| Yamudiki Mogudu | 2012 | Yama |
| Endukante… Premanta! | 2012 | Ramu's Father |
| Daruvu | 2012 | Superstar Balram |
| Businessman | 2012 | Laalu |
| Oosaravelli | 2011 | Tony's Father |
| Dookudu | 2011 | Meka Narasing Rao |
| Mr. Perfect | 2011 | Maggi's Uncle |
| Shakti | 2011 | Sivaji |
| Don Seenu | 2010 | Machiraju |
| Adhurs | 2010 | Police Inspector |
| Arya 2 | 2009 | Kashi Reddy |
| Kick | 2009 | Kalyan's Father |
| Satyameva Jayate | 2009 | |
| Bumper Offer | 2009 | Surya Prakash |
| Raatri | 2009 | |
| Arundhati | 2009 | Anwar |
| Neninthe | 2008 | Film Producer |
| King | 2008 | Gopi Mohan (King's Uncle) |
| Chintakayala Ravi | 2008 | Lavanya's Father |
| Sawaal | 2008 | |
| John Appa Rao 40 Plus | 2008 | |
| Krishna | 2008 | Shinde |
| Maisamma IPS | 2007 | Minister Sadhu |
| Aata | 2007 | Police Officer |
| Chirutha | 2007 | Jailer |
| Shankar Dada Zindabad | 2007 | Rajalingam |
| Takkari | 2007 | Guru |
| Dubai Seenu | 2007 | Baabji, a Police Inspector |
| Lakshmi Kalyanam | 2007 | President |
| Sri Mahalakshmi | 2007 | Villain |
| Godava | 2007 | Villain |
| Rakhi | 2006 | Minister |
| Boss – I Love You | 2006 | S.R.K. |
| Veerabhadra | 2006 | Peddi Raju |
| Pokiri | 2006 | Police Commissioner |
| Naayudamma | 2006 | |
| Lakshmi | 2006 | Janardhan |
| Devadasu | 2006 | Katamraju Laxminarayana, a Senator in the US |
| Andhrudu | 2005 | Rana Pratap Sinha, a Politician in Bihar |
| Super | 2005 | Inspector |
| Athadu | 2005 | Shiva Reddy |
| Gudumba Shankar | 2004 | Bezawada Narayana |
| Andhrawala | 2004 | Bade Mia |
| Veede | 2003 | Byragi Naidu |
| Tagore | 2003 | Badrinarayana |
Sayaji Shinde Hindi Movies list
| Film | Year | Role / Name of character |
| --- | --- | --- |
| Sanju | 2018 | Bandu Dada |
| Yeh Mera India | 2009 | Inspector Chandrakant Shinde |
| Ek: The Power of One | 2009 | |
| Ugly Aur Pagli | 2008 | Hotel Manager |
| Sarkar Raj | 2008 | Karunesh Kaanga |
| Big Brother | 2007 | Baburao 'Bhau' Kamble |
| Chhal: The Game of Death | 2006 | |
| Deodhar Gandhi | 2006 | |
| Jeet: Feel the Force | 2006 | |
| Sauda – The Deal | 2005 | Blackmailer |
| Nigehbaan: The Third Eye | 2005 | |
| Chaahat Ek Nasha | 2005 | Manmohan Rangeela |
| Jackpot | 2005 | |
| Vaastu Shastra | 2004 | Inspector Bhupal Gorpade |
| Hanan | 2004 | Inspector Pardesi |
| Satya Bol | 2004 | Shinde |
| Mujhse Shaadi Karogi | 2004 | Tommy's friend |
| Marktet | 2003 | Inspector Sawant |
| Parwana | 2003 | YashwantraoWaghmare |
| Calcutta Mail | 2003 | Lakhan Yadav |
| Pran Jaye Par Shaan Na Jaye | 2003 | Sayaji Rane (Sheela'sHusband) |
| Danav | 2003 | Thakur Raja Sahab |
| Karz: The Burden of Truth | 2002 | Himmatbhai |
| Pardesi Re | 2002 | |
| Road | 2002 | Inspector Singh |
| Lal Salaam | 2002 | Inspector G.C. Deshpande |
| Ansh: The Deadly Part | 2002 | Govind "Edda" |
| Kaaboo | 2002 | Anna |
| Aamdani Atthani Kharcha Rupaiyaa | 2001 | |
| Shirdi Sai Baba | 2001 | |
| Avgat | 2001 | Narayan Keni |
| Daman: A Victim of Marital Violence | 2001 | Sanjay Saikia |
| Jodi No.1 | 2001 | Thakral John's Mama |
| Lagi Shaarth | 2001 | |
| Khiladi 420 | 2000 | Bhai's Henchman Gangster |
| Kurukshetra | 2000 | Havaldar Gopinath Surve Patil "Gopi" |
| Shool | 1999 | Bachoo Yadav |
| Darmiyaan: In Between | 1997 | Champa |
| Disha | 1990 | Soma's friend in Bombay |
Sayaji Shinde Tamil Movies list
| Film | Year | Role / Name of character |
| --- | --- | --- |
| Kaala | (2018) | Union Minister of Maharashtra |
| Spyder | (2017) | DGP Chandrasekhar |
| Vasuvum Saravananum Onna Padichavanga | (2015) | Ashok |
| Nannbenda | (2015) | Sathya's Father |
| Damaal Dumeel | (2014) | Kamatchi Sundaram |
| Maan Karate | (2014) | Sethuraman |
| Settai | (2013) | Jewelry owner |
| Thaandavam | (2012) | Ravichandran |
| Oru Kal Oru Kannadi | (2012) | Mahendra Kumar |
| Velayudham | (2011) | Feroz Khan |
| Vedi | (2011) | Easwaramoorthy |
| Vettaikkaran | (2009) | Kattabomman |
| Aadhavan | (2009) | Ibrahim Rawthar |
| Thoranai | (2009) | Minister Sivanandi |
| Padikkathavan | (2009) | Rami Reddy |
| Santosh Subramaniam | (2008) | Govindhan |
| Vaitheeswaran | (2008) | Dhanasekaran |
| Azhagiya Tamil Magan | (2007) | Corrupt jeweler |
| Sudesi | (2006) | R. C. Narayan |
| Dhool | (2003) | Minister Kalai Pandiyan |
| Baba | (2002) | Divyananda Bharathi |
| Azhagi | (2002) | Dhanalakshmi's Husband |
| Poovellam Un Vaasam | (2001) | Rajasekar, as Chella's father |
| Bharathi | (2000) | Subramaniya Bharathi |
Sayaji Shinde Kannada Movies list
| Film | Year | Role / Name of character |
| --- | --- | --- |
| Luv U Alia | (2015) | |
| Uppi 2 | (2015) | |
| Brahma | (2014) | |
| Jai lalitha | (2014) | Raghav ACP |
| Veera | (2013) | |
| Arakshaka | (2012) | |
| Srimathi | (2011) | |
| Porki | (2008) | CM Karim Abdul Khaled |
| Lava Kusha | (2007) | |
| Veera Kannadiga | (2004) | |
Sayaji Shinde Malayalam Movies list
| Film | Year | Role / Name of character |
| --- | --- | --- |
| Nadodimannan | 2013 | Pushpam Prakashan |
| Twinkle Twinkle Little Star | 2010 | |
Sayaji Shinde Awards
2001 – Nominated: Filmfare Best Supporting Actor Award-Kurukshetra
2000 – Nominated: Filmfare Best Villain Award for Shool
2006 – Nominated: Filmfare Award South for Best Villain- Telugu for Andhrudu
2009 – Nominated: Filmfare Award South for Best Supporting Actor -Telugu for Arundhati
Sayaji Shinde Images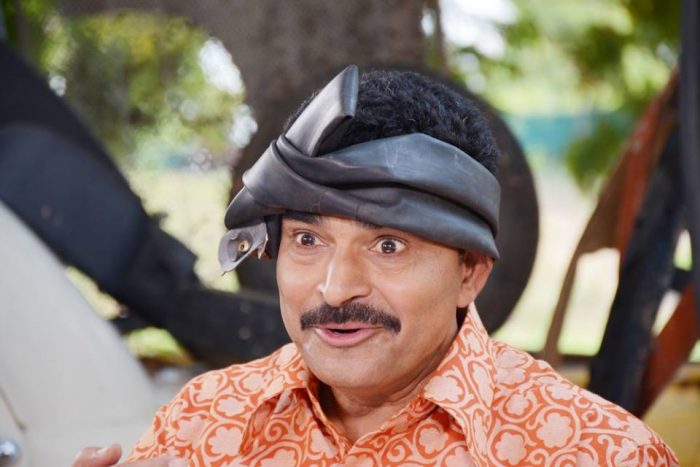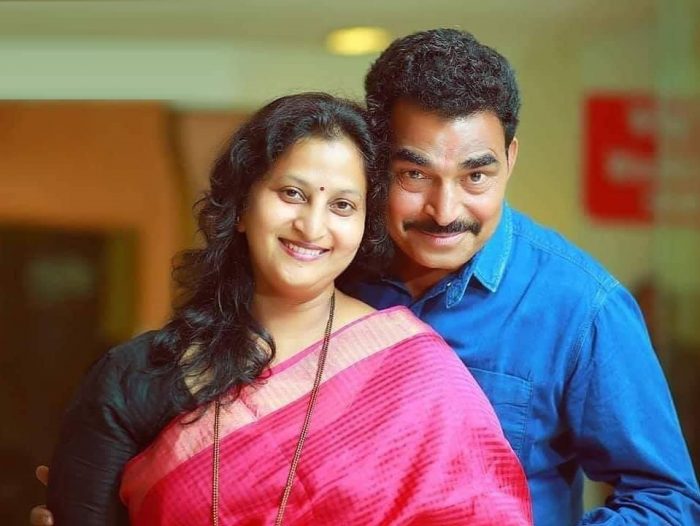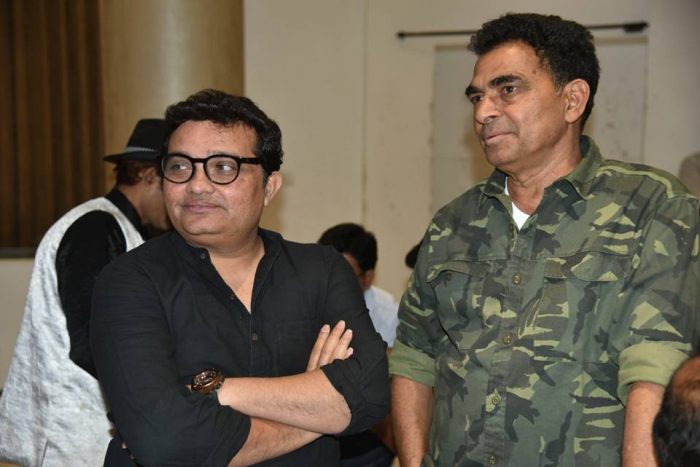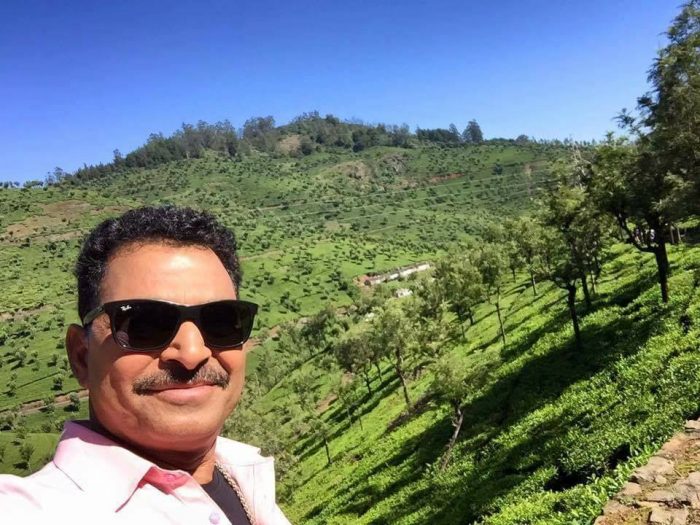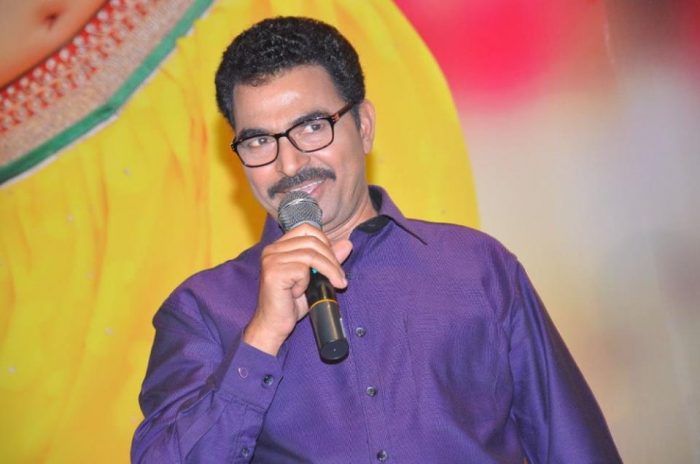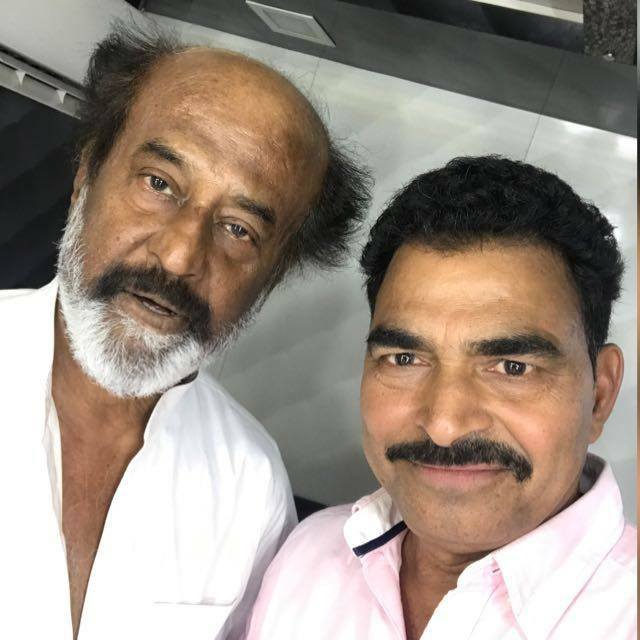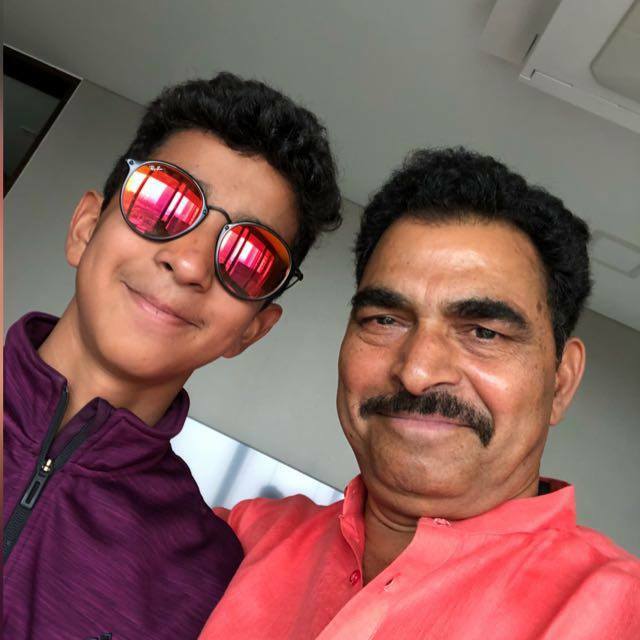 Read other biographies: Vasu Vikram | Uttej | Aju Varghese | Srinish Aravind | Kaushal Manda | Amit Tiwari