Kavya Madhavan Wiki, Biography, Age, Movies List, Family, Images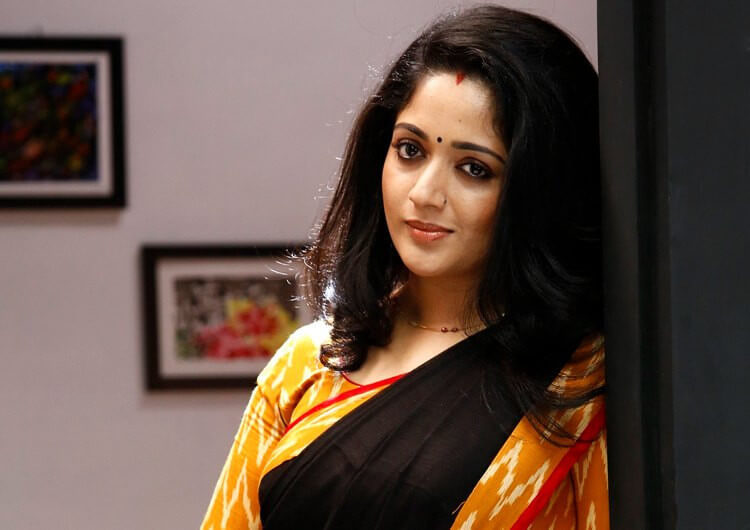 Kavya Madhavan is an Indian movie actress, who predominantly works in the Malayalam film industry. She made her acting debut with the Malayalam movie "Pookkalam Varavayi," as a child artist and the movie was directed by Kamal in the year 1991. When she was in the ninth grade, she acted in her first lead role movie "Chandranudikkunna Dikhil," directed by Lal Jose in the year 1999.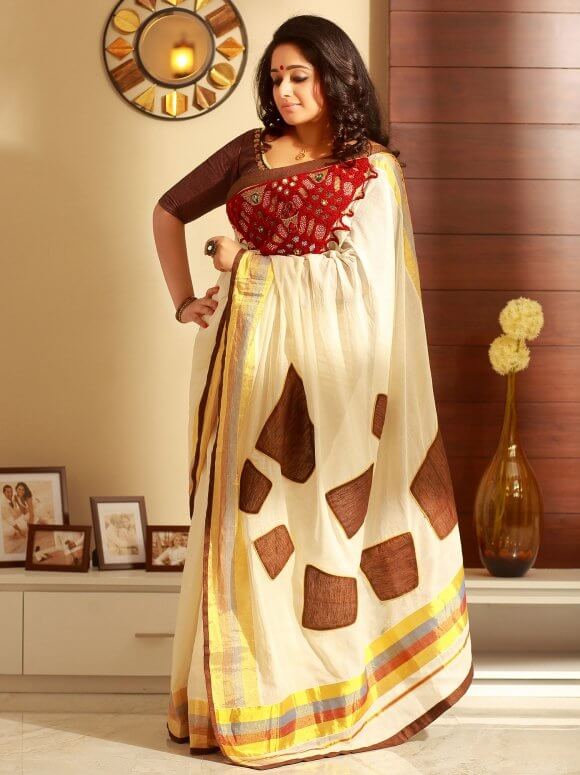 Read other Biographies: Harshvardhan Kapoor | Amitash Pradhan | Jhanvi Kapoor | Malobika Banerjee | Jakes Bejoy
Kavya Madhavan  Personal Life
Kavya Madhavan was born on 19 September 1984 in Nileshwaram, Kasargod, Kerala, India. Kavya Madhavan family is now residing in Nileshwaram, Kasargod, Kerala, India. Her father name is P. Madhavan and her mother name is Shyamala Madhavan. She has a brother named Midhun Madhavan. She completed her schooling in Nileswaram GLP School and her graduation details will be updated soon. On 9 February 2009, Kavya Madhavan married Nishal Chandra and they got divorced on 24 July 2010. Kavya Madhavan husband name is Dileep, a famous Malayalam actor and they got married on 25 November 2016. Then the couple has a daughter, who was born on 19 October 2018.
Kavya Madhavan Profile & Career
Kavya Madhavan started her acting career as a child artist in the year 1991 with the movie "Pookkalam Varavayi," along with Jayaram and Sunitha. Subsequently, she appeared in other projects like Pavam IA Ivachan, Parassala Pachan Payyannur Paramu and Azhakiya Ravanan. In the movie "Chandranudikkunna Dikhil," she starred in the lead role along with Dileep. Following the success of that movie, she acted in the movies like Thenkasipattanam, Darling Darling, Meesa Madhavan, Mizhi Randilum, Sadanandante Samayam, Thilakkam, Runway, Kochi Rajavu, Lion and more.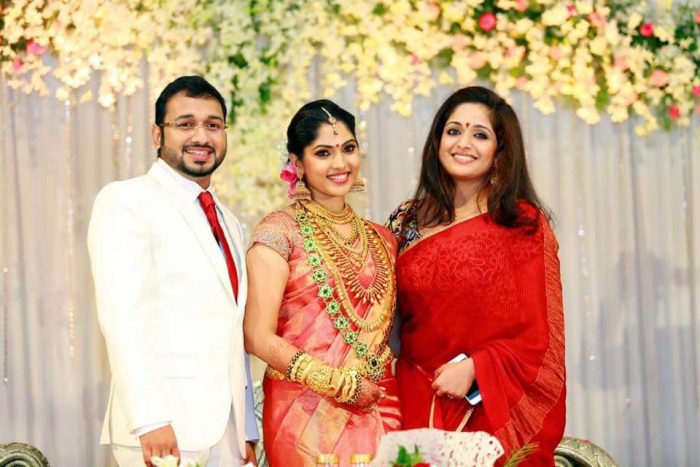 Kavya Madhavan has also acted with the legendary actors like Mammootty and Mohanlal with the movies like Ee Pattanathil Bhootham, Christian Brothers and China Town. For the movie "Ganga in Perumazhakkalam," she received the 2004 Kerala State Film Award for Best Actress. Later she received more awards and accolades for her perfromance in various movies. As a playback singer, she made her debut song "Mounamaay Manassil," for the movie Matinee in the year 2012. She has also acted in the Tamil movies like Kasi, En Mana Vaanil and Sadhu Miranda. Kavya Madhavan has also written lyrics for the song "En Ehalbillulloru Pennaanu" for the movie One Way Ticket. Moreover, she is the owner of a textile shop named Laksyah.
Kavya Madhavan Biography
| | |
| --- | --- |
| Name | Kavya Madhavan |
| Real Name | Kavya Madhavan |
| Nickname | Kavya Madhavan |
| Profession | Film actress |
| Date of Birth | 19 September 1984 |
| Age | 34 (as of December 2018) |
| Zodiac sign | Virgo |
| Father Name | P. Madhavan |
| Mother Name | Shyamala Madhavan |
| Siblings | Midhun Madhavan |
| Religion | Hindu |
| Educational Qualification | Yet to be updated |
| School | Nileswaram GLP School |
| College | Yet to be updated |
| Hobbies | Dancing, Singing and Listening Music |
| Hometown | Nileshwaram, Kasargod, Kerala, India |
| Nationality | Indian |
| Married | Yes |
| Husband Name | Nishal Chandra (div), Dileep |
| Affairs | NA |
| Children | Yet to be updated |
| Current City | Nileshwaram, Kasargod, Kerala, India |
Kavya Madhavan Facebook: https://www.facebook.com/KavyaMadhavan/
Kavya Madhavan Twitter: https://twitter.com/imkavya
Kavya Madhavan Instagram: https://www.instagram.com/kavyamadhavan.official/
Kavya Madhavan as Actress
No.
Year
Film
Role
Director
Notes
1
1991
Pookkalam Varavayi
Geethu's friend (Baby Shamili)
Kamal
 
2
1994
Pavam I. A. Ivachan
Sara Ivachan
Roy P. Thomas
 
3
1994
The President
Child Artist
Unreleased
 
4
1994
Parassala Pachan Payyannur Paramu
Neena
P.Venu
 
5
1996
Azhakiya Ravanan
Young Anuradha (Bhanupriya)
Kamal
 
6
1997
Oral Mathram
Gopika Menon
Sathyan Anthikkad
 
7
1997
Snehasindooram
Anjali
Krishnan Munnaddu
 
8
1997
Bhoothakkannadi
Meenu
Lohithadas
 
9
1997
Irattakuttikalude Achan
Dhanya
Sathyan Anthikkad
 
10
1997
Krishnagudiyil Oru Pranayakalathu
Anjali
Kamal
 
11
1998
Kattathoru Penpoovu
Yamuna
Mohan Kupplery
 
12
1999
Chandranudikkunna Dikhil
Radha
Lal Jose
Kerala Film Critics Award for Second Best Actress
13
2000
Madhuranombarakattu
Sunaina
Kamal
 
14
2000
Darling Darling
Padmaja/Pappy
Rajasenan
 
15
2000
Kochu Kochu Santhoshangal
Celin
Sathyan Anthikkad
Kerala Film Critics Award for Second Best Actress
16
2001
Sahayathrikakku Snehapoorvam
Maya
M. Shankar
 
17
2001
Thenkasipattanam
Devu
Rafi Mecartin
 
18
2001
Rakshasa Rajavu
Daisy
Vinayan
 
19
2001
Dhosth
Geethu (Dileep's Sister)
Thulasidas
 
20
2001
Jeevan Masai
Manjari
T N Gopakumar
 
21
2001
Mazhamegha Pravukal
Malu
Pradeep
 
22
2002
Onnaman
Suhara
Thampi Kannamthanam
 
23
2002
Oomappenninu Uriyadappayyan
Gopika
Vinayan
 
24
2002
Kasi
Lakshmi (Vikram's sister)
Vinayan
Tamil film
25
2002
Meesa Madhavan
Rugmini
Lal Jose
 
26
2002
En Mana Vaanil
Thilaka
Vinayan
Tamil film
27
2003
Thilakkam
Ammu (Oduvil's daughter)
Jayaraj
 
28
2003
Sadanandante Samayam
Sumangala (Dileep's wife)
Akbar-Jose
 
29
2003
Kadha
Meera
Sundardas
 
31
2003
Mizhi Randilum
Bhadra / Bhama
(double role)
Ranjith
Kerala Film Critics Award for Second Best Actress
32
2003
Pulival Kalyanam
Ganga (Lalu Alex's daughter)
Shafi
 
33
2003
Gowrisankaram
Gauri
Nemom Pushparaj
 
34
2004
Runway
Gopika
Joshiy
 
35
2004
Aparichithan
Meenakshi
Sanjev Sivan
 
36
2004
Greetings
Sheethal
Shajoon Kariyal
 
37
2004
Perumazhakkalam
Ganga
Kamal
Kerala State Film Award for Best Actress
38
2005
Iruvattam Manavaatti
Bhumika
Sanal
 
39
2005
Annorikkal
Ponnu
Sarathchandran Wayanad
 
40
2005
Kochi Rajavu
Aswathy
Johny Antony
 
41
2005
Ananthabhadram
Bhadra
Santhosh Sivan
Kerala Film Critics Award for Best Actress
42
2005
Seelabathi
Seelabathi
Shareth
 
43
2006
Lion
Sharika
Joshiy
 
44
2006
Vadakkumnadhan
Bhama
Shajoon Kariyal
 
45
2006
Classmates
Thara Kurup
Lal Jose
 
46
2006
Chakkara Muthu
Anitha
Lohithadas
 
47
2006
Vasthavam
Sumithra
M. Padmakumar
 
48
2006
Arunam
Valli
Vinod Mankara
 
49
2006
Kilukkam Kilukilukkam
Chandini
Sandhya Mohan
 
50
2007
Inspector Garud
Sethulakshmi IAS
Johny Antony
 
51
2007
Athisayan
Maya
Vinayan
 
52
2007
Nadiya Kollappetta Rathri
Naadiya / Naadira 
(Double Role)
K. Madhu
 
53
2007
Naalu Pennungal
Subhadra
Adoor Gopalakrishnan
 
54
2007
Kangaroo
Jancy
Raj Babu
 
55
2008
Twenty:20
Ancy
Joshiy
 
56
2008
Sadhu Miranda
Priya
Siddique
Tamil film
 
57
2008
Madampi
Jayalakshmi
B. Unnikrishnan
 
58
2009
Banaras
Amritha
Nemom Pushparaj
 
59
2009
Ee Pattanathil Bhootham
Ancy
Johny Antony
 
60
2010
Paappi Appacha
Annie
Mamas K. Chandran
Nominated: Filmfare Award for Best Actress
61
2011
Gaddama
Aswathy
Kamal
Kerala State Film Award for Best Actress
Kerala Film Critics Award for Best Actress
Filmfare Award for Best Actress
62
2011
Christian Brothers
Meenakshi
Joshiy
 
63
2011
Chinatown
Rosamma
Rafi Mecartin
 
64
2011
Bhaktha Janangalude Sradhakku
Sumangala
Priyanandanan
 
65
2011
Venicile Vyaapari
Ammu
Shafi
 
66
2011
Vellaripravinte Changathi
Sulekha / Mary Varghese
Akku Akbar
 
67
2012
Bavuttiyude Namathil
Vanaja
G. S. Vijayan
Nominated: Filmfare Award for Best Actress
68
2013
Lokpal
Dr.Geetha
Joshiy
 
69
2013
Players
Rose
Sanal
 
70
2013
Breaking News Live
Nayana
Sudhir Ambalapaddu
 
71
2013
Anchu Sundharikal
Gauri Lakshmi
Aashiq Abu
 
72
2015
She Taxi
Devayani (Taxi Driver)
Saji Surendran
 
73
2016
Aakashvani
Vani
Khais Millen
 
74
2016
Pinneyum
Devi
Adoor Gopalakrishnan
 
75
2016
Kaavalal
 
 
 
76
2016
Kachadhappa
 
 
 
Kavya Madhavan as Playback singer
"Mounamaay Manassil," Matinee (2012)
Daivame Kaithozham K Kumarakanam (2018)
Kavya Madhavan as lyricist
"En Kalbilulloru," One Way Ticket (2008)
"Kalaam Neeangu poyo," Akashvani (2016)
Kavya Madhavan Songs
| No. | Song | Lyrics | Music | Singer |
| --- | --- | --- | --- | --- |
| 1 | Enne Arinjuvo Krishna | Kavya Dileep | Twinz Tunes (Arun & Anoop) | K S Chithra |
| 2 | Parayathe Pande | Kavya Dileep | Kavya Madhavan | Sujatha Mohan |
| 3 | Mazha Mazha | Kavya Dileep | Twinz Tunes (Arun & Anoop) | Suchith Suresan |
| 4 | Oru Pon Vennaayi | Kavya Dileep | Twinz Tunes (Arun & Anoop) | Kavya Madhavan |
| 5 | Melle Melle | Kavya Dileep | Kavya Madhavan | Shweta Mohan |
| 6 | Chanchakkam | Kavya Dileep | Twinz Tunes (Arun & Anoop) | Rimi Tomy |
| 7 | Erinje Ante Ullil | Kavya Dileep | Twinz Tunes (Arun & Anoop) | Jyotsna Radhakrishnan |
| 8 | En Khalbil | Kavya Dileep | Twinz Tunes (Arun & Anoop) | Vidhu Prathap |
Awards
Kerala State Film Awards
2004: Kerala State Film Award for Best Actress – Perumazhakkalam
2011: Kerala State Film Award for Best Actress – Gaddama
Filmfare Awards South
2011: Filmfare Best Malayalam Actress Award – Gaddama
Asiavision Awards
2013: Best Actress – Best Actress[
Kerala Film Critics Award
2000: Second Best Actress – Chandranudikkunna Dikhil
2001: Second Best Actress – Kochu Kochu Santhoshangal
2003: Second Best Actress – Mizhi Randilum
2004: Best Actress – Perumazhakkalam, Annorikkal
2005: Best Actress – Anandabhadram
2010: Best Actress – Gaddama
South Indian International Movie Awards
2013: SIIMA Special Appreciation Award for her contribution to Malayalam Cinema
2011: Best Actress – Gaddama
Asianet Film Awards
2000: Special Jury Award – Kochu Kochu Santhoshangal, Madhuranombarakattu
2002: Best Star Pair – Meesa Madhavan
2002: Best Actress – Oomappenninu Uriyadappayyan
2004: Special Jury Award Actress – Perumazhakkalam
2009: Best Actress – Banaras
2011: Best Actress – Gaddama, Bhaktha Janangalude Sradhakku
2012: Best Actress – Bavuttiyude Namathil
Vanitha Film Awards
2004: Best Actress – Mizhi Randilum
2006: Best Actress – Anandabhadram
2011: Best Actress – Gaddama
Amrita TV FEFKA Film Awards
2010: Best Actress – Gaddama
2011: Best Popular Actress – All Films 2011
2013: Best Actress – Bavuttiyude Namathil
Kerala Film Audience Awards
2001: Monisha Award
2003: Best Actress – Oomappenninu Uriyadappayyan
Other Awards
2000: Bharathan Award – Navagatha Prathibha Chandranudikkunna Dikhil
2003: Fourth Raju Pilakkad Chalachithra Award – Oomappenninu Uriyadappayyan
2007: Sathyan Memorial Award for Best Actress – Nadiya Kollappetta Rathri
2011: Sathyan Award[
2011: Lalitha-Padmini-Ragini Memorial Award
2011 Viewers Choice Award for Best Actress – Gaddama
2011: Reporter TV Film Award for Best Actress – Gaddama
2011: Manappuram Kanyaka Minnale Film Awards for Young Megastar Female
2011: Thikkurissy Foundation Film Awards for Best Actress – Gaddama
2011: The Kochi Times Film Awards 2011-Best Actor Female for Gaddama
2011: Surya TV Film Awards for Best Actress – Gaddama, Bhaktha Janangalude Sradhakku
2012: Aimfill – Inspire Film Awards 2011 – Best Actress – Gaddama
2013: Mahatma Kala Samskrithi Mahatma Film Awards for Best Actress – Bavuttiyude Namathil
2013: Kala Rathnam Award from Nileshwaram Rotary Club.
2014: MIR Film Awards "Pride of Malabar" by Kannur Vision & Smartsa Creations
Kavya Madhavan Images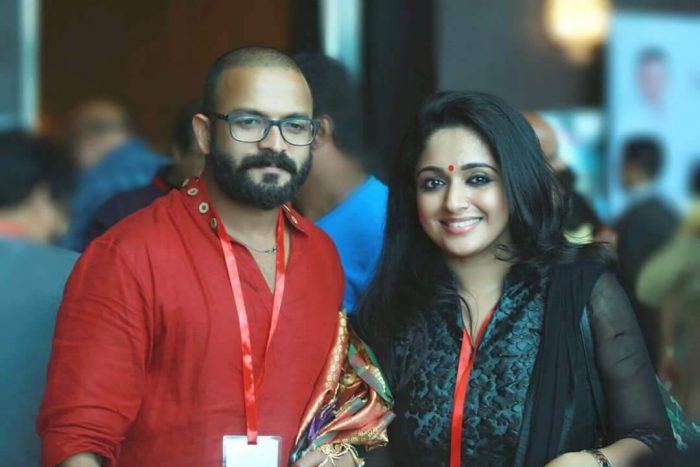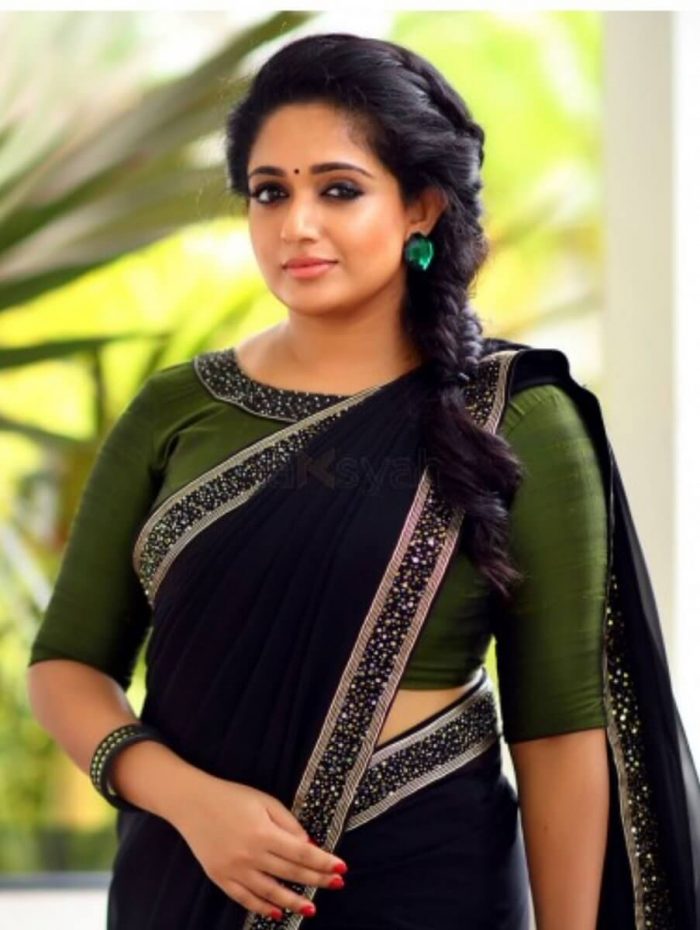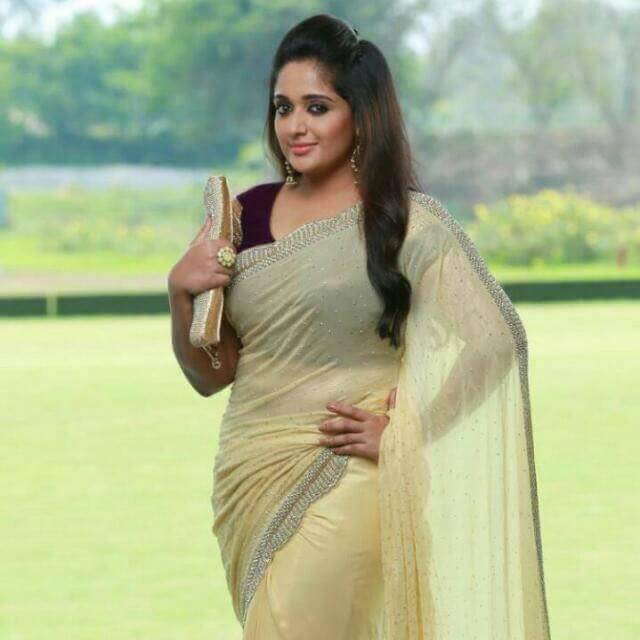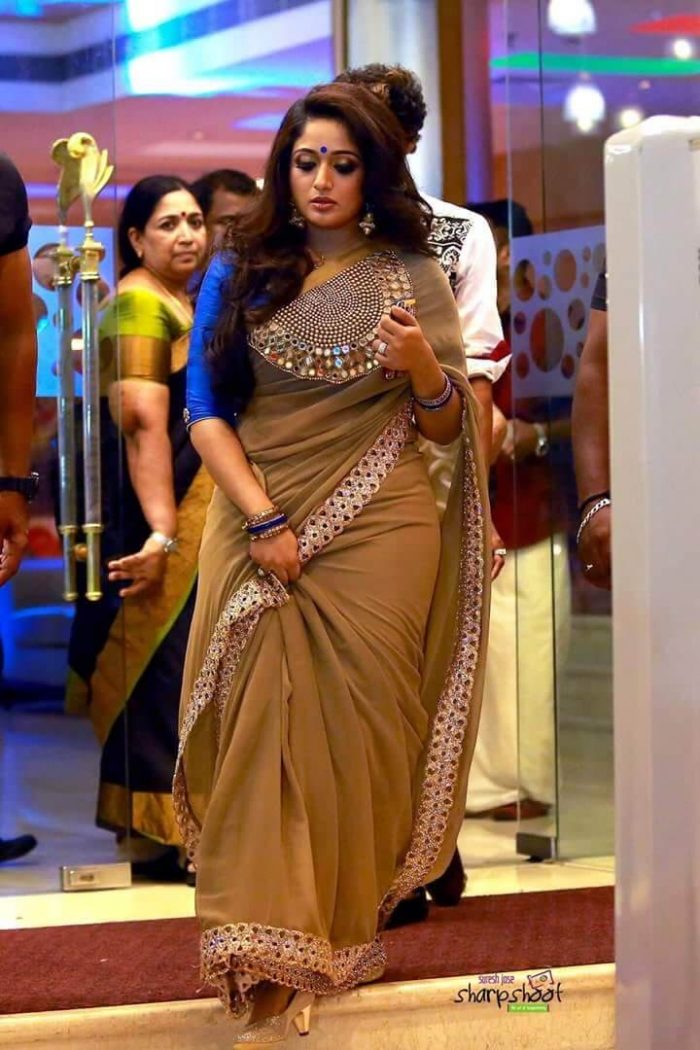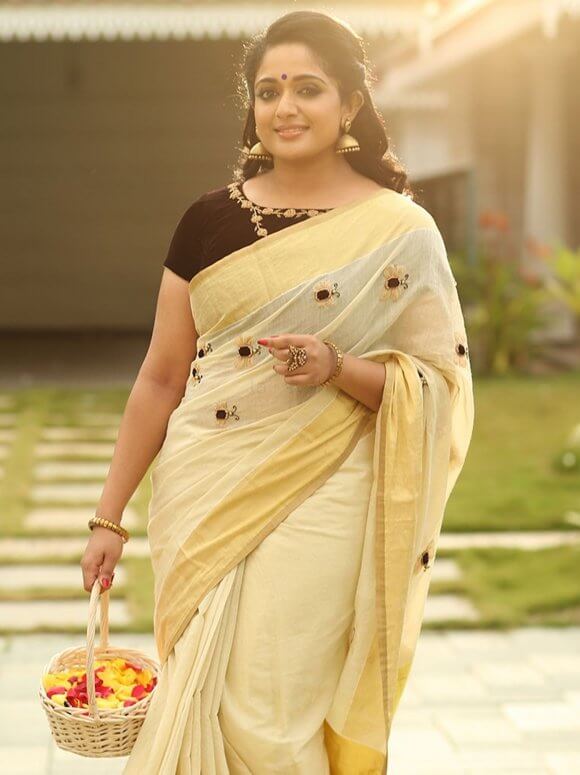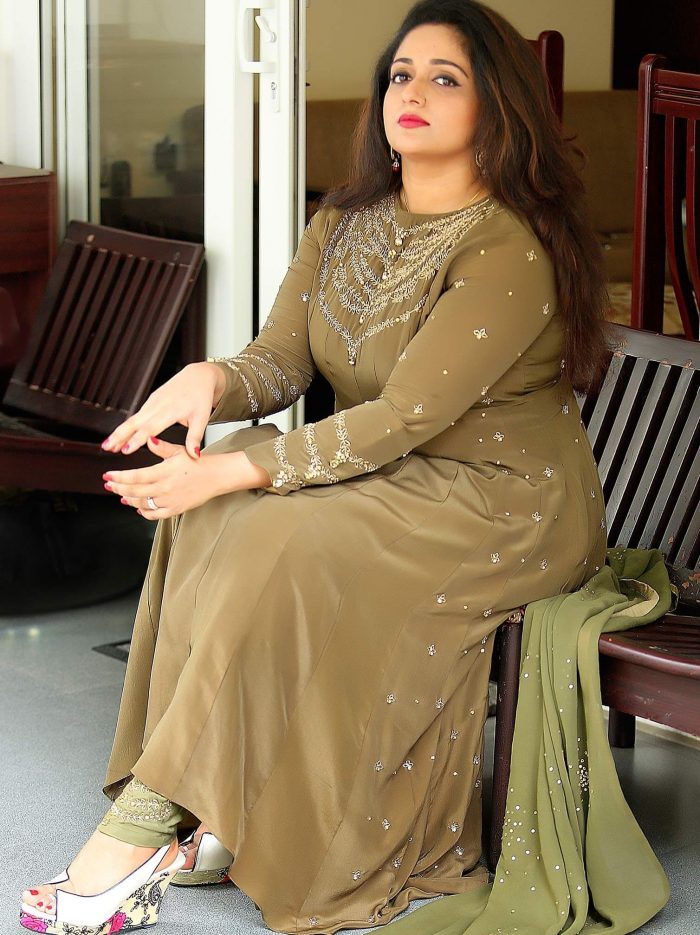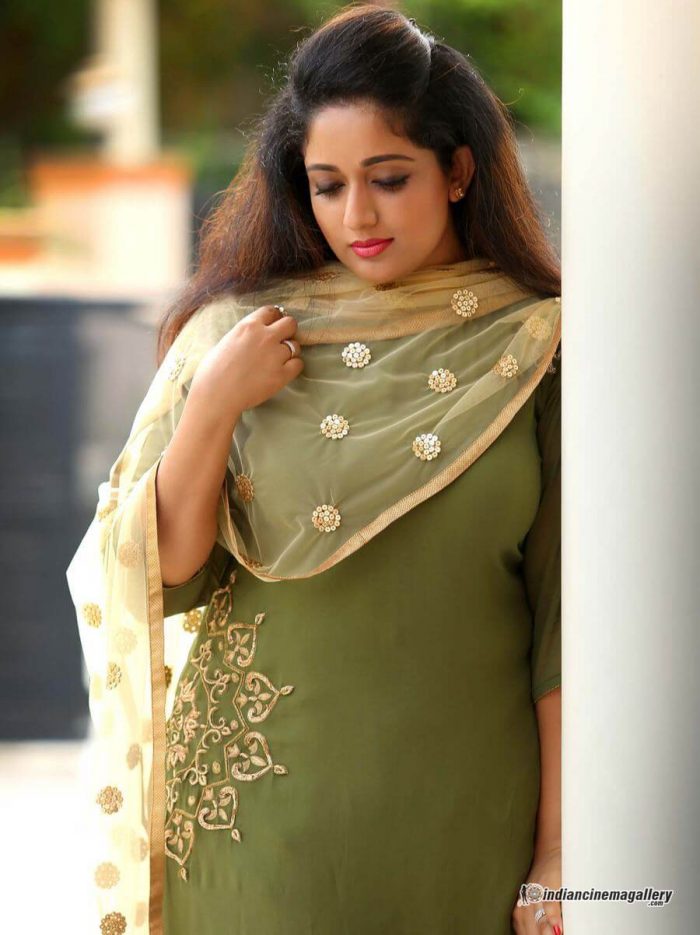 Read other Biographies: Niyati Fatnani | Sneha Ullal | Chunky Pandey | Sachin Khedekar| Neha Malik | Arjun Kapoor