Kamal Haasan Wiki, Biography, Age, Wife, Movies, Images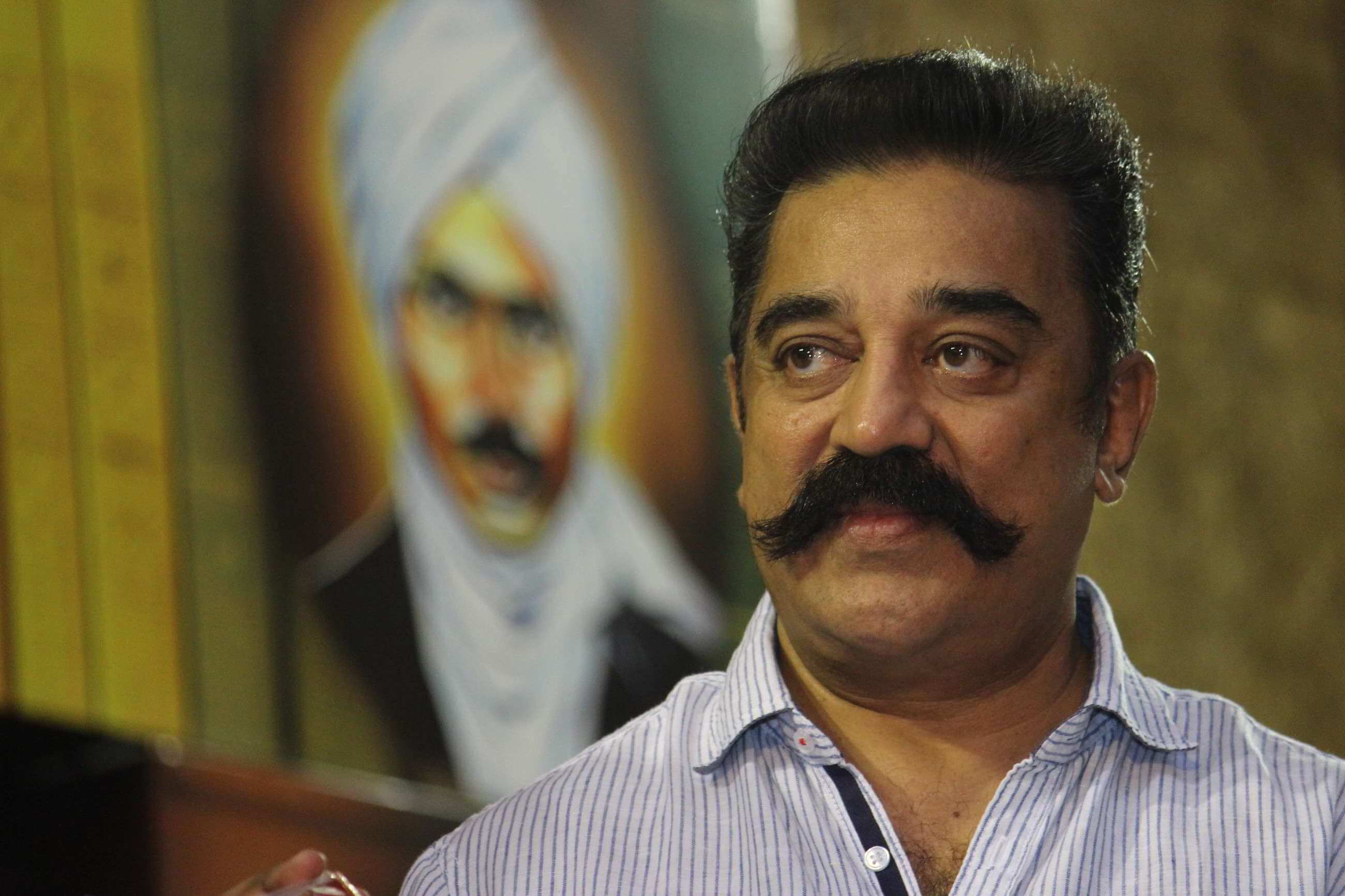 Kamal Haasan is an Indian film actor, director, screenwriter, producer, playback singer, lyricist, and philanthropist. He works primarily in Tamil cinema and debuted as a child artist in the film Kalathoor Kannamma, which was released in the year 1960. Since then, he has acted in nearly 200 films in the central Indian languages such as Tamil, Telugu, Kannada, Malayalam, Telugu, and Hindi. He has been a part of the film industry for 58 years, as of 2018. Kamal Haasan is the one and only Indian actor to win more than 18 Filmfare awards. He is fluent in Tamil, Malayalam, English, Hindi, Telugu, Bengali, Kannada, and French. His production company, Rajkamal International, has produced several of his films. Currently, he is hosting the big reality show Bigg Boss Tamil Season 2. He wrote and sang a song for his upcoming movie Vikram with Anirudh Ravichander.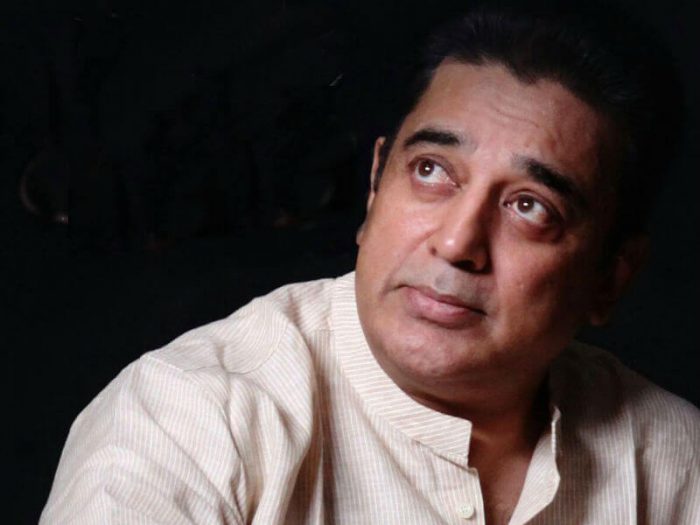 Kamal Haasan was born on 7 November 1954 in Ramanathapuram, Tamil Nadu, India. His birth name was Parthasarathy. His Father D. Srinivasan is a Lawyer by profession while his mother Rajalakshmi is a housewife. Kamal has two brothers Chandrahasan and Charuhasan and one sister Nalini Raghu. He belongs to a Brahmin family by birth and he is an atheist. Kamal started his primary education in Paramakudi and continued his schooling in Santhome, Madras.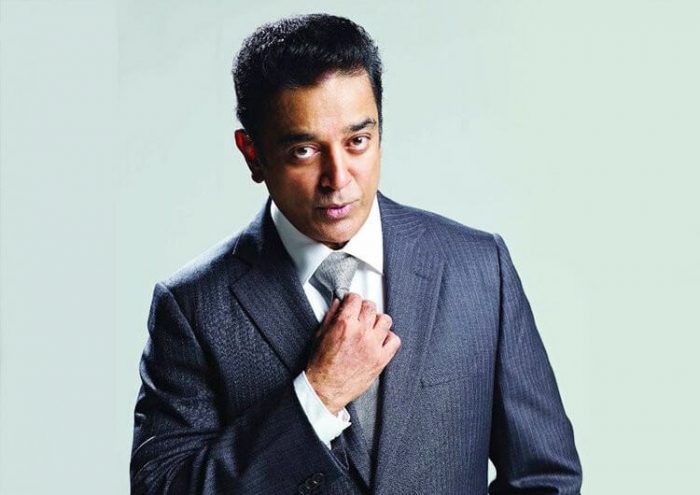 He was attracted to film and fine arts as encouraged by his father. His mother Rajalakshmi was a physician friend of Avichi Meiyappa Chettiar (AVM). M. Saravanan, a son of Avichi Meiyappa Chettiar recommended Kamal for their production film Kalathur Kannamma in the year 1959 as a child artist. In 1973, Kamal played a lead role in the film Arangetram.
In 1960, Kamal Haasan made his on-screen debut with the film Kalathur Kannamma as a child artist. From the period of 1959 to 1965, he featured as a child artist in several Tamil and Malayalam movies.
Kamal took seven years gap from films and returned back as assistant dance master to Choreographer Thankappan. Kamal made brief appearances in some films in a supporting role at the time.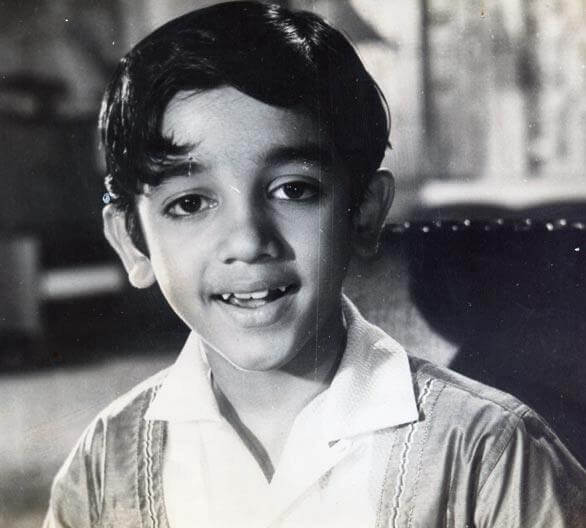 In 1973, Director K. Balachander introduced Kamal into a fledged role in the film Arangetram. In the same year, he acted as an antagonist in the film Sollathaan Ninaikkiren with the director K. Balachander. He gave him a back to back chances in his films. In 1974, His first lead role was in Malayalam film Kanyakumari which the film receives critical acclaim and won him a Filmfare award.
Later K. Balachander's Apoorva Raagangal made Kamal an established actor in Tamil Film Industry. In the late 90s, Kamal ruled the Kollywood box office with his back-to-back hits in box office along with his rival Super Star Rajinikanth.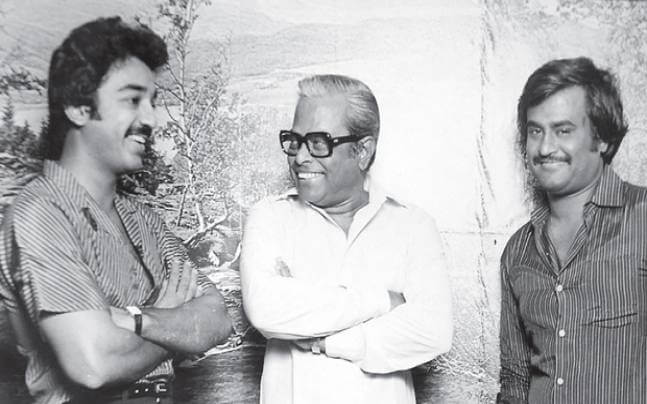 Kamal has experimented a lot with his movies as Director, Screenplay writer, Dancer, Producer, Playback singer, Lyricist, and more. He is the first actor in Tamil cinema who worked for 50 years. He was honored with the show Kamal 50 which is organized and telecasted by Vijay Television. He has featured in nearly 200 films in the major Indian languages such as Tamil, Telugu, Kannada, Malayalam, Telugu, and Hindi.
In 2017, Kamal was roped with Vijay Television to host the most controversial reality show 'Bigg Boss Tamil'. He used the show as his political platform and voiced his views on politics, life, and everything thought-provoking only in his films.
Kamal Haasan announces his party name on 21 February 2018 which is most awaited by the people of Tamil Nadu, especially by his fans. Named "Makkal Neethi Maiam" Kamal called his party's name thrice after hoisting the party's flag near the stage in Madurai along with Arvind Kejriwal, the Cheif Minister of Delhi.
Biography
Name
Kamal Haasan
Real Name
Alwerpettai Aaandavar
Nickname
Universal Hero
Profession
Actor, Dancer, Director, Producer, Politician
Date of Birth
7 November 1954
Age
68 (as of 2022)
Zodiac sign
Scorpio
Family
Father: D. Srinivasan (Lawyer)
Mother: Rajalakshmi Srinivasan
Brother: Chandrahasan and Charuhasan (Actor)
Sister: Nalini Raghu
Marital Status
Married
Affairs/Girlfriends
Gautami Tadimalla (actress; 2004 – 2016)
Wifes
Vani Ganapathy (Dancer, 1987 – 1988)
Sarika Thakur (Actress, 1988 – 2004)
Children
Daughter: Shruti Hassan (Actress), Akshara Haasan (Actress), and Subbalakshmi
Religion
Hindu
Educational Qualification
Graduate
School
Sir M.Ct. Muthiah Chettiar Boys Higher Secondary School, Chennai
Hindu Higher Secondary School, Chennai.
College
Yet to be updated
Hobbies
Reading
Birth Place
Paramakudi, Tamil Nadu, India
Hometown
Paramakudi, Tamil Nadu, India
Current City
Chennai, Tamil Nadu, India
Nationality
Indian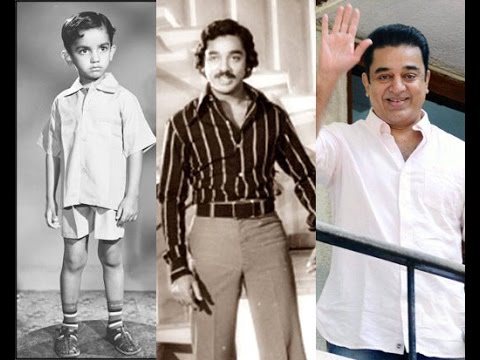 In 1978, Kamal Haasan married dancer Vani Ganapathy and divorced after ten years. Later, he married an actress Sarika and start living together in 1988. Both married after the birth of their first child, Shruthi Haasan. Shruti Haasan is a leading actress in south India. Their younger daughter, Akshara, was assistant director for the film Vishwaroopam.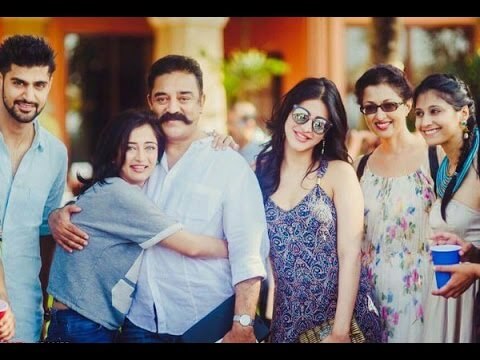 Later, the couple filed for divorce. After a year, Kamal lived with former actress Gautami Tadimalla who had starred with him in several films during the 1990s and from 2005 to 2016. Later, Gautami had announced on her blog that she had ended her relationship with him.
Social Media Profiles
Movies
| Year | Film | Role | Language | Notes |
| --- | --- | --- | --- | --- |
| 1960 | Kalathur Kannamma | Selvam | Tamil | Child artist |
| 1962 | Parthal Pasi Theerum | Babu & Kumar | Tamil | Child artist |
| 1962 | Paadha Kaanikkai | Ravi | Tamil | Child artist |
| 1962 | Kannum Karalum | Babu | Malayalam | Child artist |
| 1963 | Vanambadi | Ravi | Tamil | Child artist |
| 1963 | Anandha Jodhi | Balu | Tamil | Child artist |
| 1970 | Maanavan | | Tamil | Uncredited role (Special appearance in the song "Visiladichan Kunjugala") |
| 1971 | Annai Velankanni | Jesus | Tamil | Uncredited role |
| 1972 | Kurathi Magan | | Tamil | Uncredited role |
| 1973 | Arangetram | Thiagu | Tamil | |
| 1973 | Sollathaan Ninaikkiren | Kamal | Tamil | |
| 1974 | Paruva Kaalam | Chandran | Tamil | |
| 1974 | Gumasthavin Magal | Mani | Tamil | |
| 1974 | Naan Avanillai | Appu | Tamil | |
| 1974 | Kanyakumari | Sankaran | Malayalam | |
| 1974 | Anbu Thangai | Buddha | Tamil | Uncredited role (Special appearance in the song "Mannargal Vanagum") |
| 1974 | Vishnu Vijayam | Vishnu | Malayalam | |
| 1974 | Aval Oru Thodar Kathai | Prasad | Tamil | |
| 1974 | Panathukkaga | Kumar | Tamil | |
| 1975 | Cinema Paithiyam | Natarajan | Tamil | |
| 1975 | Pattampoochi | Siva | Tamil | |
| 1975 | Aayirathil Oruthi | Kamal | Tamil | |
| 1975 | Then Sindhudhe Vaanam | Ravi | Tamil | |
| 1975 | Melnaattu Marumagal | Raja | Tamil | |
| 1975 | Thangathile Vairam | Kumar | Tamil | |
| 1975 | Pattikkaattu Raja | Mahesh | Tamil | |
| 1975 | Njan Ninne Premikkunnu | Suresh | Malayalam | |
| 1975 | Maalai Sooda Vaa | | Tamil | |
| 1975 | Apoorva Raagangal | Prasanna | Tamil | |
| 1975 | Thiruvonam | Prem Kumar | Malayalam | |
| 1975 | Mattoru Seetha | | Malayalam | |
| 1975 | Raasaleela | | Malayalam | |
| 1975 | Andharangam | Kaanthan | Tamil | |
| 1976 | Agni Pushpam | Somu | Malayalam | |
| 1976 | Appooppan | Babumon | Malayalam | |
| 1976 | Samasya | | Malayalam | |
| 1976 | Manmadha Leelai | Madhu | Tamil | |
| 1976 | Anthuleni Katha | Arun | Telugu | Guest appearance |
| 1976 | Swimming Pool | | Malayalam | |
| 1976 | Aruthu | | Malayalam | |
| 1976 | Satyam | Kumaran | Tamil | |
| 1976 | Oru Oodhappu Kan Simittugiradhu | Ravi | Tamil | |
| 1976 | Unarchigal | Selvam | Tamil | |
| 1976 | Kuttavum Shikshayum | | Malayalam | |
| 1976 | Kumaara Vijayam | Kumar | Tamil | |
| 1976 | Idhaya Malar | Mohan | Tamil | |
| 1976 | Ponni | Maran | Malayalam | |
| 1976 | Nee Ente Lahari | | Malayalam | |
| 1976 | Moondru Mudichu | Balaji | Tamil | |
| 1976 | Mogam Muppadhu Varusham | Ramesh | Tamil | |
| 1976 | Lalitha | Balu | Tamil | |
| 1977 | Uyarndhavargal | Aarumugam | Tamil | |
| 1977 | Siva Thandavum | | Malayalam | |
| 1977 | Aasheervaadam | | Malayalam | |
| 1977 | Avargal | Janardhan (Johnny) | Tamil | |
| 1977 | Madhura Swapanam | | Malayalam | |
| 1977 | Aaina | Prem Kapoor | Hindi | Uncredited role |
| 1977 | Sreedevi | Venugopal | Malayalam | |
| 1977 | Unnai Suttrum Ulagam | Raja | Tamil | |
| 1977 | Kabita | Gopal | Bengali | |
| 1977 | Ashtamangalyam | | Malayalam | |
| 1977 | Nirakudam | Devan | Malayalam | |
| 1977 | Ormakal Marikkumo | Chandrasekharan | Malayalam | |
| 1977 | 16 Vayathinile | Gopalakrishnan (Chappani) | Tamil | |
| 1977 | Aadu Puli Attam | Madan | Tamil | |
| 1977 | Aanandham Paramaanandham | Babu | Malayalam | |
| 1977 | Naam Pirandha Mann | Ranjith | Tamil | |
| 1977 | Kokila | Vijaykumar | Kannada | |
| 1977 | Satyavan Savithri | Sathyavan | Malayalam | |
| 1977 | Aadhya Paadam | | Malayalam | |
| 1978 | Madanolsavam | Raju | Malayalam | |
| 1978 | Kaathirunna Nimisham | Raju | Malayalam | |
| 1978 | Anumodhanam | | Malayalam | |
| 1978 | Avalude Ravukal | Un­known | Malayalam | Guest appearance |
| 1978 | Nizhal Nijamagiradhu | Sanjeevi | Tamil | |
| 1978 | Aval Viswasthayayirunnu | Anto | Malayalam | Guest appearance |
| 1978 | Maro Charitra | Balu | Telugu | |
| 1978 | Ilamai Oonjal Aadukirathu | Prabhu | Tamil | |
| 1978 | Amara Prema | Raju | Telugu | Partially reshot, remake of Madanolsavam |
| 1978 | Sattam En Kaiyil | Babu & Rathinam | Tamil | |
| 1978 | Padakuthira | | Malayalam | Guest appearance |
| 1978 | Vayasu Pilichindi | Raja | Telugu | |
| 1978 | Vayanadan Thamban | Vayanadan Thamban | Malayalam | |
| 1978 | Sakka Podu Podu Raja | Un­known | Tamil | Guest appearance |
| 1978 | Sigappu Rojakkal | Dileep | Tamil | |
| 1978 | Manidharil Ithanai Nirangala | Velu | Tamil | |
| 1978 | Aval Appadithan | Arun | Tamil | |
| 1978 | Thappida Thala | Amrit Lal | Kannada | Guest appearance |
| 1978 | Thappu Thalangal | Amrit Lal | Tamil | Guest appearance |
| 1978 | Yaetta | Ramu | Malayalam | |
| 1979 | Sommokadidi Sokokadidi | Rangadu & Shekar | Telugu | |
| 1979 | Sigappukkal Mookkuthi | | Tamil | |
| 1979 | Neeya? | Kamal | Tamil | |
| 1979 | Allauddinum Albhutha Vilakkum | Alauddin | Malayalam | |
| 1979 | Allaudinaum Arputha Vilakkum | Alauddin | Tamil | |
| 1979 | Thaayillamal Naan Illai | Raja | Tamil | |
| 1979 | Ninaithale Inikkum | Chandru | Tamil | |
| 1979 | Andamaina Anubhavam | Chandru | Telugu | |
| 1979 | Idi Katha Kaadu | Janardhan | Telugu | |
| 1979 | Kalyanaraman | Raman & Kalyanam | Tamil | |
| 1979 | Nool Veli | Kamal Haasan | Tamil | Guest appearance as himself |
| 1979 | Guppedu Manasu | Kamal Haasan | Telugu | Guest appearance as himself |
| 1979 | Mangala Vaathiyam | | Tamil | |
| 1979 | Neela Malargal | Chandran | Tamil | |
| 1979 | Azhiyatha Kolangal | Gowrishankar | Tamil | Guest appearance |
| 1979 | Pasi | Kamal Haasan | Tamil | Guest appearance as himself |
| 1980 | Ullasa Paravaigal | Ravi | Tamil | Simultaneously filmed in Telugu as Prema Pichi |
| 1980 | Natchathiram | Kamal Haasan | Tamil | Guest appearance |
| 1980 | Guru | Guru | Tamil | Tamil–Telugu bilingual film |
| 1980 | Guru | Guru | Telugu | Tamil–Telugu bilingual film |
| 1980 | Varumayin Niram Sivappu | Rangan | Tamil | Simultaneously filmed in Telugu as Aakali Rajyam |
| 1980 | Maria My Darling | Raghu | Kannada | Kannada–Tamil bilingual film |
| 1980 | Maria My Darling | Raghu | Tamil | Kannada–Tamil bilingual film |
| 1980 | Saranam Ayyappa | | Tamil | Guest appearance |
| 1981 | Aakali Rajyam | J. Ranga Rao | Telugu | Simultaneously filmed in Tamil as Varumayin Niram Sivappu |
| 1981 | Meendum Kokila | Manian | Tamil | |
| 1981 | Prema Pitchi | Ravi | Telugu | Simultaneously filmed in Tamil as Ullasa Paravaigal |
| 1981 | Ram Lakshman | Ram | Tamil | |
| 1981 | Raja Paarvai | Raghu | Tamil | 100th Film[a] Simultaneously filmed in Telugu as Amavasya Chandrudu |
| 1981 | Thillu Mullu | Charu Haasan | Tamil | Guest appearance |
| 1981 | Kadal Meengal | Selvanayagam & Rajan | Tamil | |
| 1981 | Ek Duuje Ke Liye | Vasu | Hindi | |
| 1981 | Savaal | P. P. Raja | Tamil | |
| 1981 | Sankarlal | Dharmalingam & Mohan | Tamil | Simultaneously filmed in Telugu as Andagaadu |
| 1981 | Amavasya Chandrudu | Raghu | Telugu | Simultaneously filmed in Tamil as Raja Paarvai |
| 1981 | Tik Tik Tik | Dilip | Tamil | |
| 1981 | Ellam Inba Mayyam | Velu | Tamil | |
| 1982 | Vazhvey Maayam | Raja | Tamil | |
| 1982 | Andagaadu | Dharmalingam & Mohan | Telugu | Simultaneously filmed in Tamil as Sankarlal |
| 1982 | Anthiveyilile Ponnu | | Malayalam | |
| 1982 | Neethi Devan Mayakkam | Military officer | Tamil | Simultaneously shot in Telugu as Edi Dharmam Edi Nyayam? (Guest appearance) |
| 1982 | Moondram Pirai | Srinivasan (Seenu) | Tamil | |
| 1982 | Maattuvin Chattangale | Un­known | Malayalam | Uncredited role (Special appearance in the song "Maattuvin Chattangale") |
| 1982 | Simla Special | Gopu | Tamil | |
| 1982 | Sanam Teri Kasam | Sunil Sharma | Hindi | |
| 1982 | Sakalakala Vallavan | Velu | Tamil | |
| 1982 | Ezham Rathri | | Malayalam | Guest appearance |
| 1982 | Rani Theni | Miller | Tamil | Guest appearance |
| 1982 | Yeh To Kamaal Ho Gaya | Ratan Chander & Ajay Saxena | Hindi | |
| 1982 | Pagadai Panirendu | Anand | Tamil | |
| 1982 | Agni Sakshi | Kamal Haasan | Tamil | Guest appearance |
| 1983 | Zara Si Zindagi | Rakesh Kumar Shastri | Hindi | |
| 1983 | Uruvangal Maralam | Kamal Haasan | Tamil | Guest appearance |
| 1983 | Sattam | Inspector Raja | Tamil | |
| 1983 | Sagara Sangamam | Balakrishna | Telugu | |
| 1983 | Salangai Oli | Balakrishna | Tamil | |
| 1983 | Sadma | Somu | Hindi | |
| 1983 | Poikkal Kudhirai | Un­known | Tamil | Guest appearance |
| 1983 | Benkiyalli Aralida Hoovu | Un­known | Kannada | Guest appearance (Special appearance in the song "Munde Banni") |
| 1983 | Thoongathey Thambi Thoongathey | Gopi & Vinoth | Tamil | |
| 1984 | Yeh Desh | Mathur | Hindi | Guest appearance |
| 1984 | Ek Nai Paheli | Sandeep | Hindi | |
| 1984 | Yaadgar | Rajnath | Hindi | |
| 1984 | Raaj Tilak | Suraj | Hindi | |
| 1984 | Enakkul Oruvan | Madhan & Upendhra | Tamil | |
| 1984 | Karishmaa | Sunny | Hindi | |
| 1985 | Oru Kaidhiyin Diary | David & Inspector Shankar | Tamil | |
| 1985 | Kaakki Sattai | Murali | Tamil | |
| 1985 | Andha Oru Nimidam | Kumar | Tamil | |
| 1985 | Uyarndha Ullam | Anandh | Tamil | |
| 1985 | Saagar | Raja | Hindi | |
| 1985 | Geraftaar | Kishan Kumar Khanna | Hindi | |
| 1985 | Mangamma Sabatham | Ashok & Raja | Tamil | |
| 1985 | Japanil Kalyanaraman | Kalyanam & Raman | Tamil | |
| 1985 | Dekha Pyar Tumhara | Vishal | Hindi | |
| 1986 | Swathi Muthyam | Sivaiah | Telugu | |
| 1986 | Naanum Oru Thozhilali | Bharath | Tamil | Simultaneously shot in Telugu as Andarikante Ghanudu |
| 1986 | Vikram | Vikram | Tamil | |
| 1986 | Manakanakku | Film director | Tamil | Guest appearance |
| 1986 | Oka Radha Iddaru Krishnulu | Krishna | Telugu | |
| 1986 | Punnagai Mannan | Sethu & Chaplin Chellappa | Tamil | |
| 1987 | Kadhal Parisu | Mohan | Tamil | |
| 1987 | Vrutham | Balu | Malayalam | |
| 1987 | Kadamai Kanniyam Kattupaadu | Kamal Haasan | Tamil | Guest appearance |
| 1987 | Per Sollum Pillai | Ramu | Tamil | |
| 1987 | Nayakan | Sakthivelu (Velu Naicker) | Tamil | |
| 1987 | Pushpaka Vimana | Unemployed graduate | Silent | Also known as Pushpak and Pesum Padam |
| 1988 | Sathya | Sathyamurthy | Tamil | |
| 1988 | Daisy | James | Malayalam | |
| 1988 | Soora Samhaaram | ACP Athiveera Pandiyan | Tamil | |
| 1988 | Unnal Mudiyum Thambi | Udhayamoorthy | Tamil | |
| 1989 | Apoorva Sagodharargal | Sethupathi, Appukutty, Rajadurai | Tamil | |
| 1989 | Chanakyan | Johnson | Malayalam | |
| 1989 | Vetri Vizha | Vetrivel | Tamil | |
| 1989 | Indrudu Chandrudu | G. K. Rayudu, Chandru | Telugu | |
| 1990 | Michael Madana Kama Rajan | Michael, Madhanagopal, Kameshwaran, Raju | Tamil | |
| 1991 | Gunaa | Gunasekharan | Tamil | |
| 1992 | Singaravelan | Singaravelan | Tamil | |
| 1992 | Thevar Magan | Shakthivel | Tamil | |
| 1993 | Maharasan | Vadivelu | Tamil | |
| 1993 | Kalaignan | Indrajith | Tamil | |
| 1994 | Mahanadhi | Krishnaswamy | Tamil | |
| 1994 | Magalir Mattum | | Tamil | Guest appearance |
| 1994 | Nammavar | Selvam | Tamil | |
| 1995 | Sathi Leelavathi | Shakthivel | Tamil | |
| 1995 | Subha Sankalpam | Dasu | Telugu | |
| 1995 | Kuruthipunal | Adhi Narayanan IPS | Tamil | Bilingual film |
| 1995 | Drohi | Adhi Narayan Rao IPS | Telugu | Bilingual film |
| 1996 | Indian | Senapathy, Chandrabose | Tamil | |
| 1996 | Avvai Shanmughi | Pandian (Avvai Shanmughi) | Tamil | |
| 1997 | Chachi 420 | Jaiprakash Paswan (Lakshmi Godbhole) | Hindi | |
| 1998 | Kaathala Kaathala | Ramalingam | Tamil | |
| 2000 | Hey Ram | Saket Ram | Tamil | Bilingual film |
| 2000 | Hey Ram | Saket Ram | Hindi | Bilingual film |
| 2000 | Thenali | Thenali Soman | Tamil | |
| 2001 | Aalavandhan | Major Vijay Kumar, Nandha Kumar | Tamil | Bilingual film |
| 2001 | Abhay | Major Vijay Kumar, Abhay | Hindi | Bilingual film |
| 2001 | Paarthale Paravasam | Kamal Haasan | Tamil | Guest appearance as himself |
| 2002 | Pammal K. Sambandam | Pammal Kalyana Sambandham | Tamil | |
| 2002 | Panchatanthiram | Ramachandramurthy | Tamil | |
| 2003 | Anbe Sivam | Nallasivam | Tamil | |
| 2003 | Nala Damayanthi | Kamal Haasan | Tamil | Guest appearance as himself |
| 2004 | Virumaandi | Virumaandi | Tamil | |
| 2004 | Vasool Raja MBBS | Rajaraman | Tamil | |
| 2005 | Mumbai Xpress | Avinasi | Tamil | Bilingual film |
| 2005 | Mumbai Xpress | Avinash | Hindi | Bilingual film |
| 2005 | Rama Shama Bhama | Dr. Shyam Sajjan | Kannada | |
| 2006 | Vettaiyaadu Vilaiyaadu | DCP Raghavan | Tamil | |
| 2008 | Dasavathaaram | Govindarajan Ramaswamy,Rangarajan Nambi,Christian Fletcher,Balram Naidu,Krishnaveni,Vincent Poovaragan,Khalifulla Khan,Avatar Singh,Shinghen Narahashi,George W. Bush | Tamil | |
| 2009 | Unnaipol Oruvan | The anonymous caller | Tamil | Bilingual film |
| 2009 | Eenadu | The anonymous caller | Telugu | Bilingual film |
| 2010 | Four Friends | Kamal Haasan | Malayalam | Guest appearance as himself |
| 2010 | Manmadan Ambu | Raja Mannar | Tamil | |
| 2013 | Vishwaroopam | Wisam Ahmed Kashmiri | Tamil | Bilingual film |
| 2013 | Vishwaroop | Wisam Ahmed Kashmiri | Hindi | Bilingual film |
| 2015 | Uttama Villain | Manoranjan | Tamil | |
| 2015 | Papanasam | Suyambulingam | Tamil | |
| 2015 | Thoongaa Vanam | C. K. Diwakar | Tamil | Bilingual film |
| 2015 | Cheekati Rajyam | C. K. Diwakar | Telugu | Bilingual film |
| 2016 | Meen Kuzhambum Mann Paanaiyum | Swami | Tamil | Guest appearance |
| 2018 | Vishwaroopam II | Wisam Ahmed Kashmiri | Tamil | Bilingual film |
| 2018 | Vishwaroop II | Wisam Ahmed Kashmiri | Hindi | Bilingual film |
| 2022 | Vikram | Vikram | Tamil | Post Production |
| 2022 | Indian 2 | Senapathy | Tamil | Paused Filming |
Awards
1990 – Padma Shri Award (Government of India)
2014 – Padma Bhushan Award (Government of India)
2016 – Chevalier Award (Ordre des Arts et des Lettres) from the Government of France.
2010 – CNN-IBN Indian of the Year Award (CNN-IBN)
2009 – FICCI Living Legend Award (Federation of Indian Chambers of Commerce and Industry)
1980 – Kalaimamani Award (Government of Tamil Nadu)
1999 – Nadigar Thilagam Sivaji Ganesan Award (Government of Tamil Nadu)
2000 – Honorary Award (Government of West Bengal)
2010 – Honorary Award (Government of Kerala)
2010 – Special Achievement Award (United Progressive Alliance)
2014 – NTR National Award (Government of Andhra Pradesh)
2005 – Honorary doctorate Award (Sathyabama Deemed University)
2019 – Honorary doctorate Award (Centurion University of Technology and Management)
2011 – Honorary Award Award (Government of India)
2004 – Abraham Kovoor National Award for Humanist Activities Award (Bharatheeya Yukthivadi Sangham)
2014 – Honoured Maestro Award (Whistling Woods International (WWI))
2016 – Prix Henri-Langlois French Award (Prix Henri-Langlois French Award)
2014 – Lifetime Achievement Award (The Tamil Chamber of Commerce)
2013 – Lifetime Achievement Award (Puthiya Thalaimurai TV)
2018 – Supernova of the year Award (Outlook)
2009 – Viswa Kala Bharathi Award (The Bharat Kalachar)
2016 – Eenam Swaralaya Bharat Murali Award (Eenam Swaralaya International Cultural Organization)
2013 – Legendary Performance award for the film Vishwaroopam (Behindwoods.com)
2015 – K.Balachandher Gold Medal of Excellence in Indian Cinema Award (Behindwoods.com)
2015 – Outstanding Contribution to Music Award (Radio Mirchi)
2018 – Game Changer of the Year Award (Galatta Tamil)
1991 to 2005 – Most Talented Hero Award (India Today)
2011 – Best Entertaining Bharatanatyam Dancer Award (BIG FM)
2007 – Contemporary living legend of the year Award (UFO Digital Cinema Company, Mumbai)
2007 – Rastrabhushan Award (FIE Foundation)
2009 to 2010 – Lifetime Achievement Award (Rotary Club of Madras)
2014 – Shifa Al Jazeera Excellence Award (Shifa Al Jazeera Medical Group, Bahrain)
2019 – The Legend of Indian Cinema Award (Retailers Association of India (RAI))
2003 – Amrita Hospitals & Medical Group, India Award (ATMA Award)
2019 – Best Host Award for Bigg Boss Tamil 2 (Asian Television) – Nominated
2008 – Best Actor Award (Ananda Vikatan Cinema)
2008 – Best Screenplay Award (Ananda Vikatan Cinema)
2016 – S. S. Vasan Lifetime Achievement Award (Ananda Vikatan Cinema)
2009 – Special Jury Award (Asianet Film)
2012 – Popular Tamil Actor Award (Asianet Film)
2013 – Popular Tamil Actor Award (Asianet Film)
1985 – Best Supporting Actor Award (BFJA)
2001 – Most Outstanding Work of the Year Award (BFJA)
1982 – Best Actor Award (Cinema Express)
1987 – Best Actor Award (Cinema Express)
1989 – Best Film (Producer) Award (Cinema Express)
1990 – Best Actor Award (Cinema Express)
1992 – Best Film (Producer) Award (Cinema Express)
1995 – Best Film (Producer) Award (Cinema Express)
1996 – Best Actor Award (Cinema Express)
2006 – Best Actor Award (Film Fans Association)
2008 – Best Actor Award (Film Fans Association)
1982 – Best Actor Award (Filmfare) – Nominated
1984 – Best Actor Award (Filmfare)- Nominated
1986 – Best Supporting Actor (Filmfare) – Nominated
1986 – Best Actor Award (Filmfare)
1998 – Best Actor Award (Filmfare) – Nominated
1998 – Best Story Award (Filmfare)
1974 – Best Actor Award (Filmfare)
1975 – Best Actor Award (Filmfare)
1976 – Best Actor Award (Filmfare)
1977 – Best Actor Award (Filmfare)
1977 – Best Actor Award (Filmfare) – Nominated
1978 – Best Actor Award (Filmfare)
1978 – Best Actor Award (Filmfare) – Nominated
1978 – Best Actor Award (Filmfare)
1979 – Best Actor Award (Filmfare) – Nominated
1981 – Best Actor Award (Filmfare)
1981 – Best Actor Award (Filmfare)
1983 – Best Actor Award (Filmfare)
1986 – Best Actor Award (Filmfare) – Nominated
1987 – Best Actor Award (Filmfare)
1989 – Best Film Award (Filmfare)
1989 – Best Actor Award (Filmfare)
1991 – Best Actor Award (Filmfare)
1992 – Best Actor Award (Filmfare)
1995 – Best Actor Award (Filmfare) – Nominated
1996 – Best Actor Award (Filmfare)
2000 – Best Actor Award (Filmfare)
2001 – Best Actor Award (Filmfare) – Nominated
2003 – Best Actor Award (Filmfare) – Nominated
2008 – Best Actor Award (Filmfare) -Nominated
2009 – Best Actor Award (Filmfare) – Nominated
2009 – Best Actor Award (Filmfare) – Nominated
2013 – Best Director Award (Filmfare) – Nominated
2015 – Best Actor Award (Filmfare) – Nominated
1983 – Best Actor Award (Nandi)
1986 – Best Actor Award (Nandi)
1989 – Best Actor Award (Nandi)
1982 – Best Actor Award (National Film)
1987 – Best Actor Award (National Film)
1992 – Best Regional Film – Tamil (Producer) Award (National Film)
1996 – Best Actor Award (National Film)
1960 – Best Child Artist Award (Rashtrapathi)
2003 – Best Actor Award (SICA)
2015 – Lifetime Achievement Award (SICA)
1997 – Best Story Writer Award (Star Screen)
2010 – Best Actor Award (French Film Society)
1977 – Best Actor Award (Tamil Nadu State Film)
1980 – Best Actor Award (Tamil Nadu State Film)
1982 – Best Actor Award (Tamil Nadu State Film)
1989 – Best Actor Award (Tamil Nadu State Film)
1992 – Best Actor Award (Tamil Nadu State Film)
1992 – Second Best Film (as Producer) (Tamil Nadu State Film)
1996 – Best Actor Award (Tamil Nadu State Film)
2006 – Best Actor Award (Tamil Nadu State Film)
2008 – Best Actor Award (Tamil Nadu State Film)
2006 – Chevalier Sivaji Ganesan Award for Excellence in Indian Cinema Award (Vijay Awards)
2008 – Most Popular Hero of the Year (Vijay Awards)
2008 – Best Villain Award (Vijay Awards)
2008 – Best Comedian Award (Vijay Awards)
2008 – Best Story-Screenplay Writer Award (Vijay Awards)
2011 – Best Playback Singer by an Actor Award (Vijay Awards)
2013 – Best Actor Award (Vijay Awards)
2013 – Favourite Director Award (V. Shantaram Awards)
2002 – Best Actor Award (V. Shantaram Awards)
2003 – Best Story and Screenplay Award (V. Shantaram Awards)
2003 – Best Playback Singer Award (V. Shantaram Awards)
2008 – Best Actor Award – Nominated (V. Shantaram Awards)
1997 – Best Actor in a Comic Role Award (Zee Cine Awards)
2020 – Pride of Indian Cinema Award (Zee Cine Awards)
2015 – Best Actor Award (MGR-Sivaji Academy Award)
2015 – Best Film Award (International Film Festival of Los Angeles Independent Film Festival)
2015 – Best Actor Award (International Film Festival of Los Angeles Independent Film Festival)
2004 – Director in Focus Award (Puchon International Fantastic Film Festival (South Korea))
2000 – Director In Focus Award (International Film Festival Rotterdam)
2013 – Lifetime Achievement Award (Mumbai International Film Festival)
2016 – LIfetime Achievement Award (Norway Tamil Film Festival Awards)
2016 – Outstanding Contribution in India Cinema Award (London Indian Film Festival)
2013 – Represent in Indian Cinema Award (New York Festivals International Film & TV Awards)
2013 – Special Jury Award (Jagran Film Festival)
Images
Check out the recent photos of Kamal Haasan,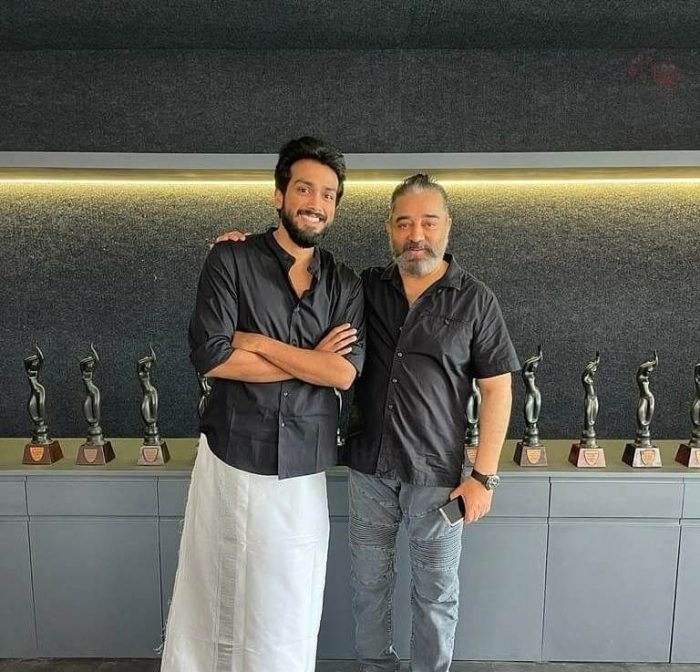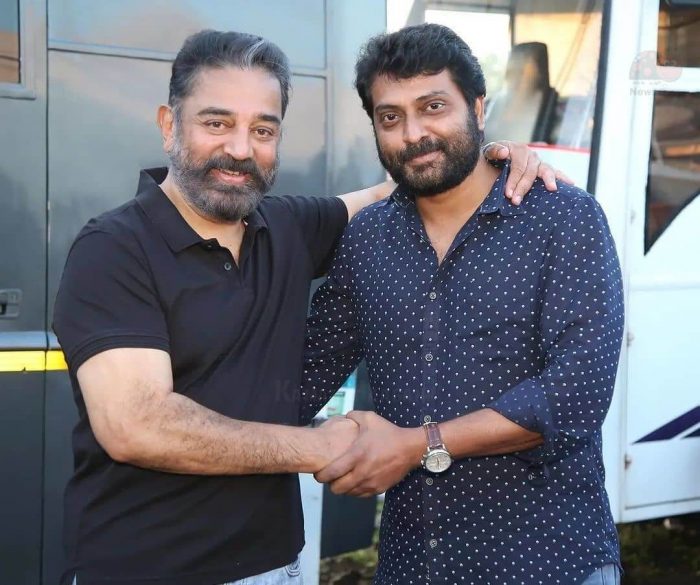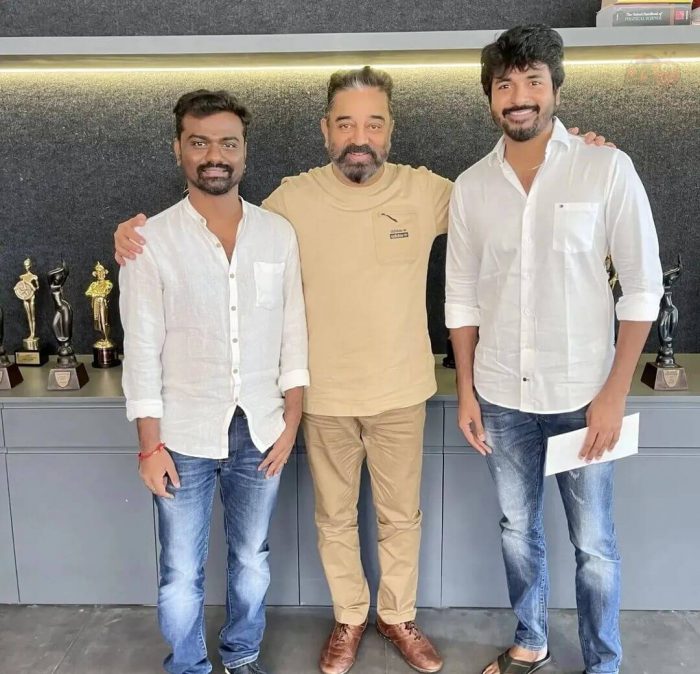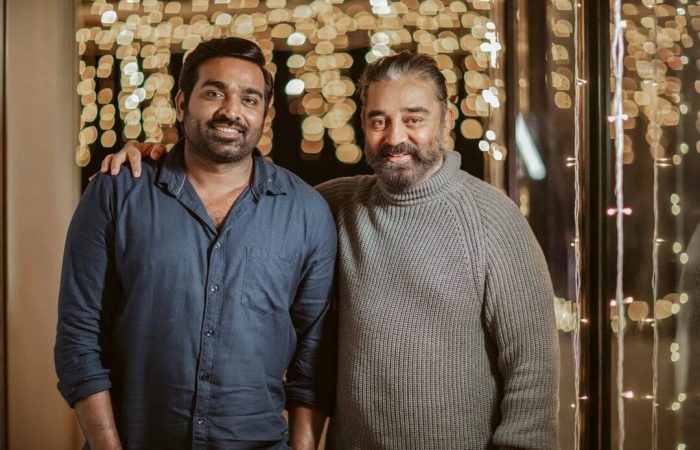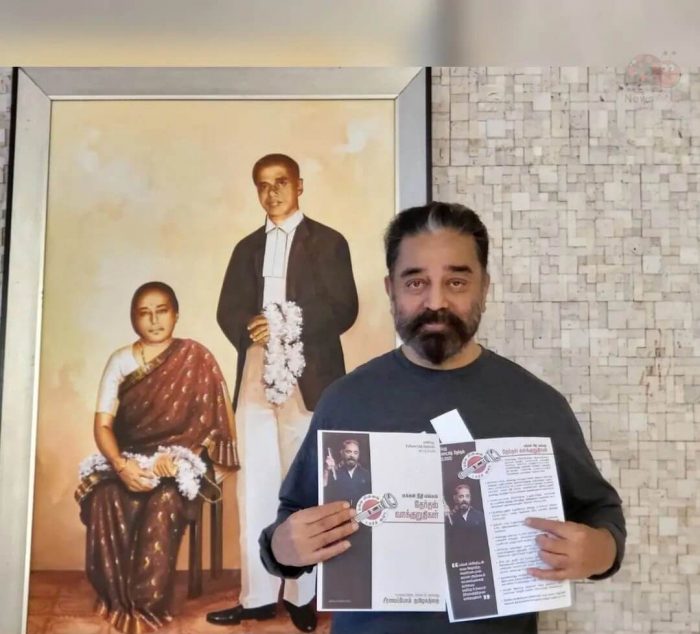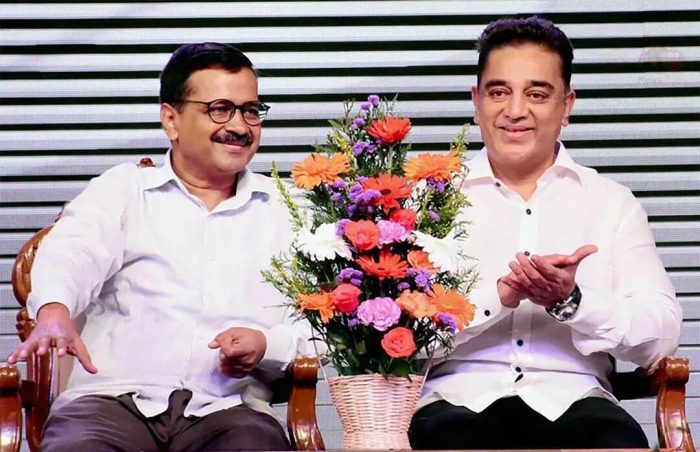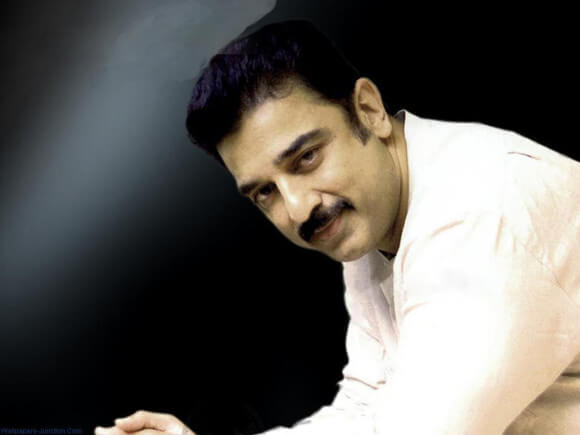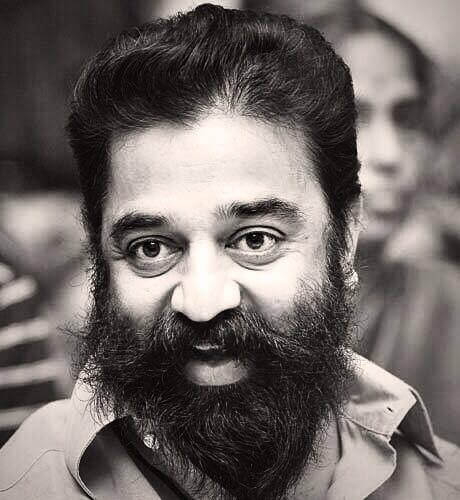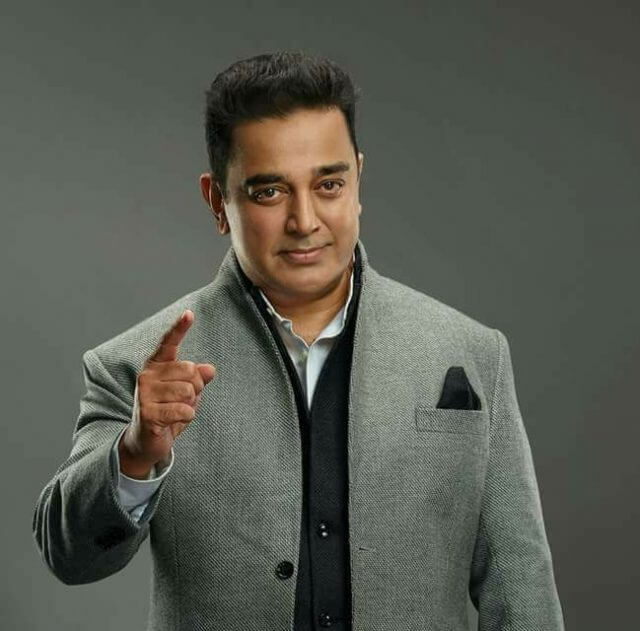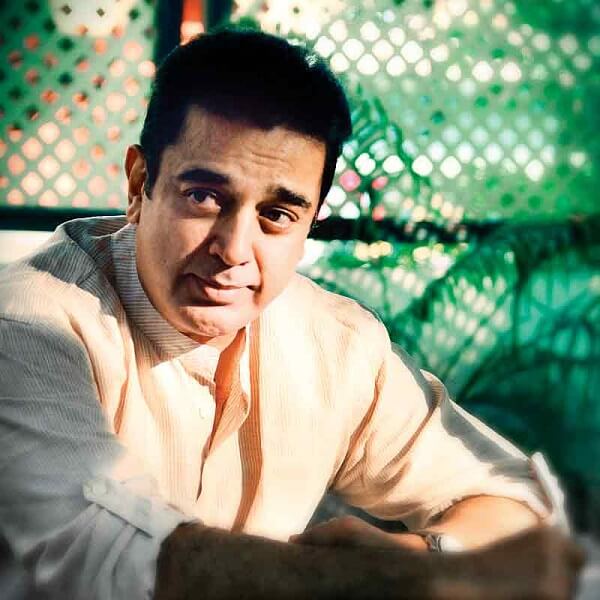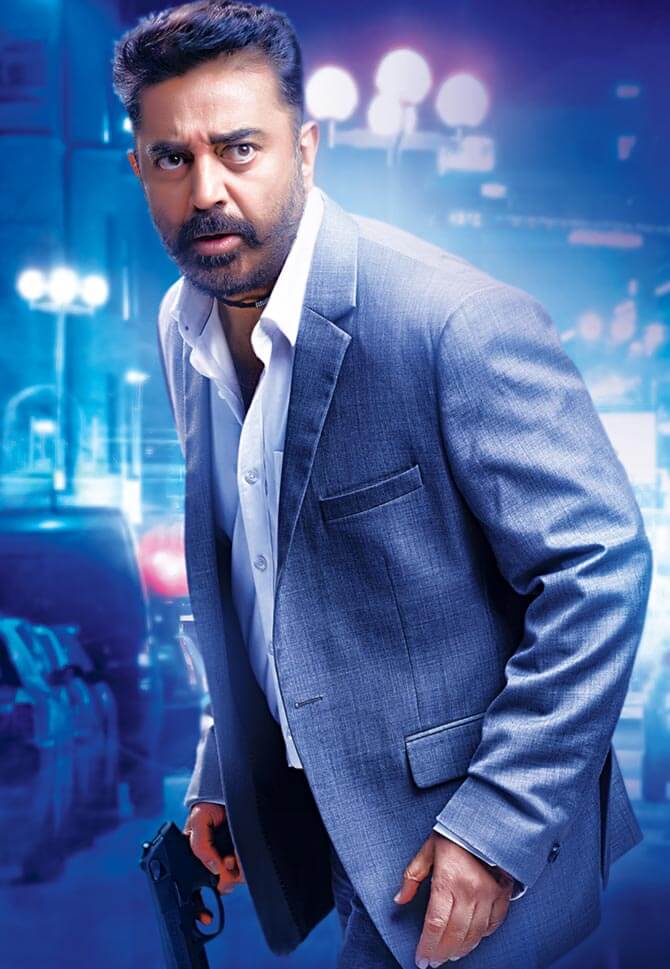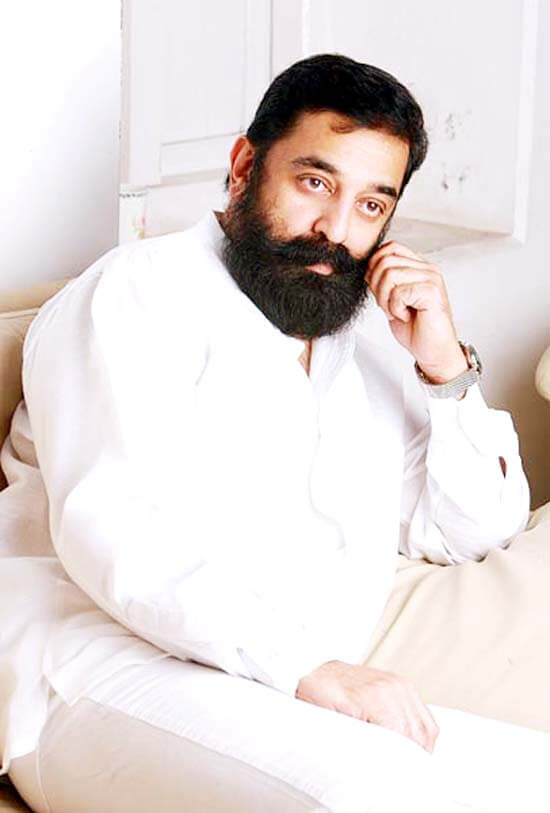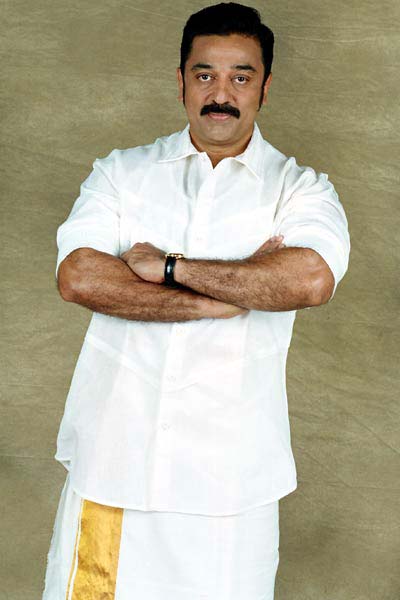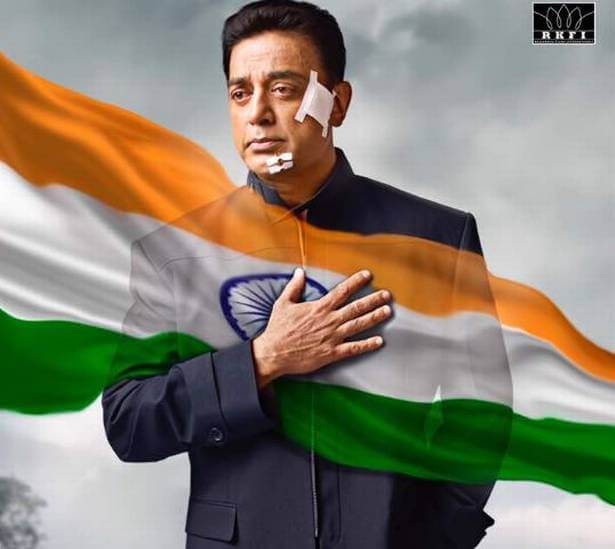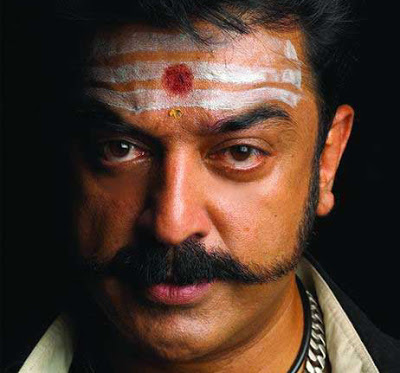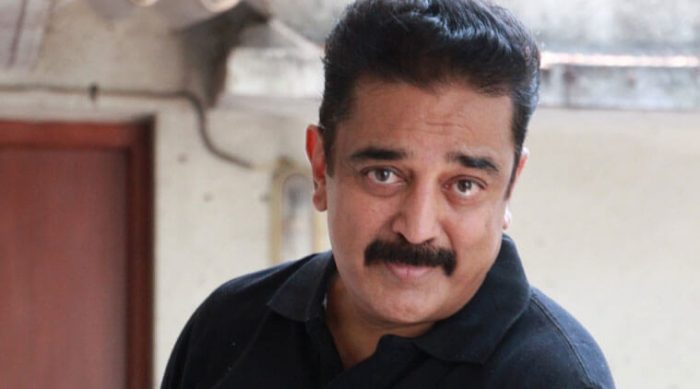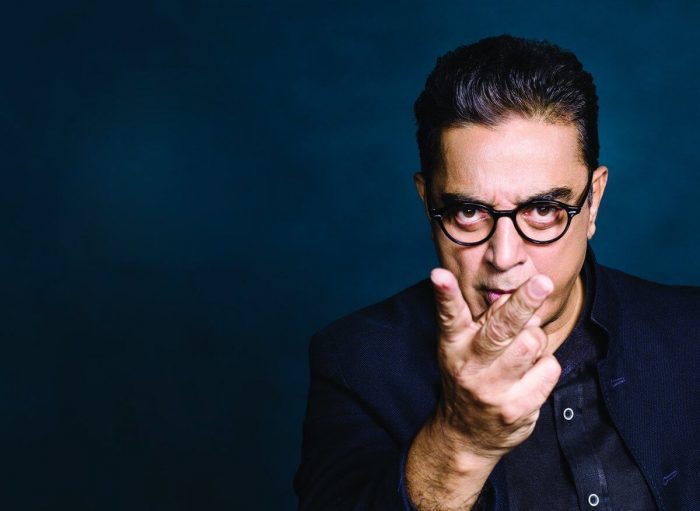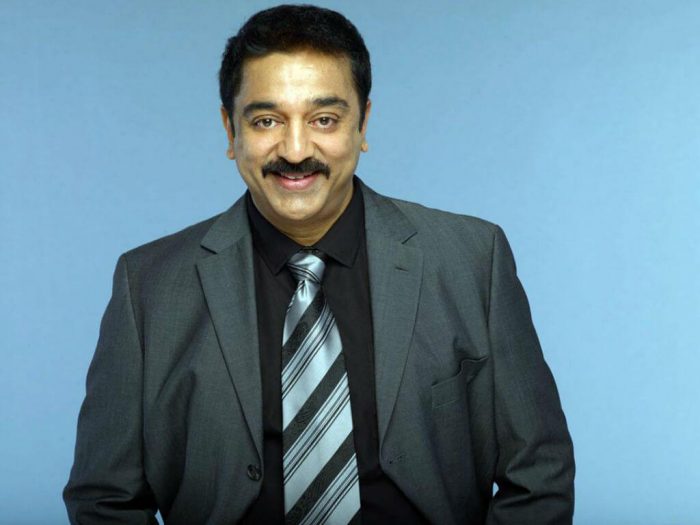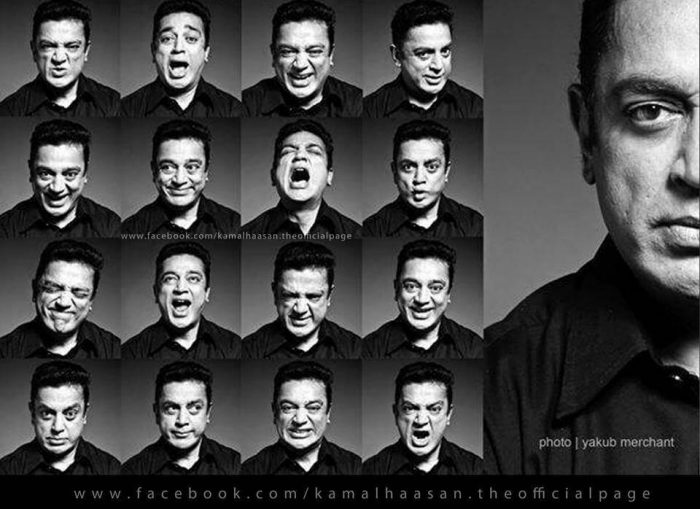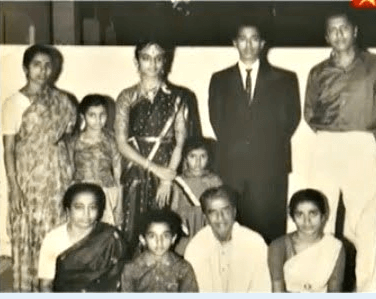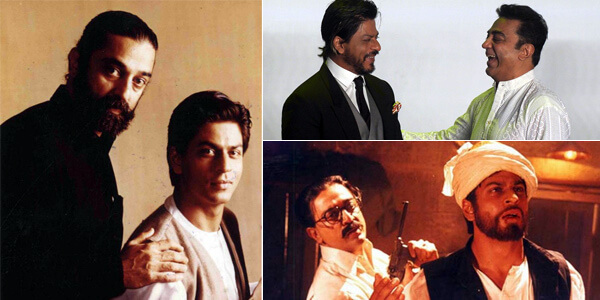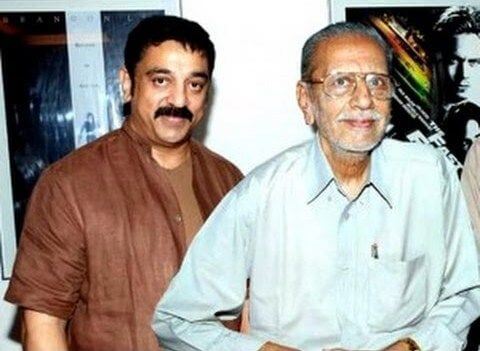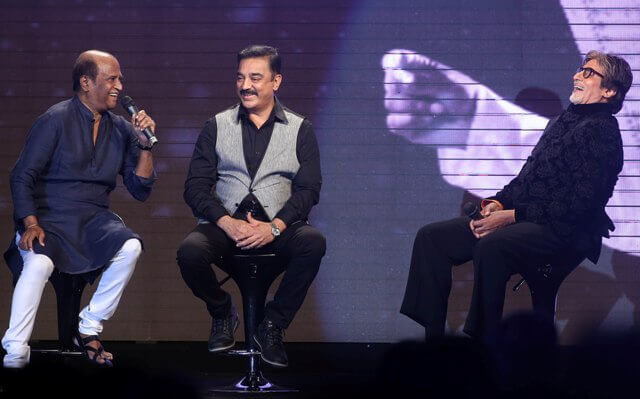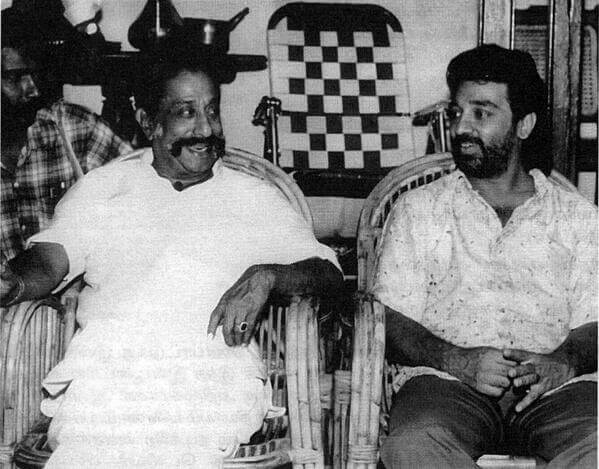 Movie Images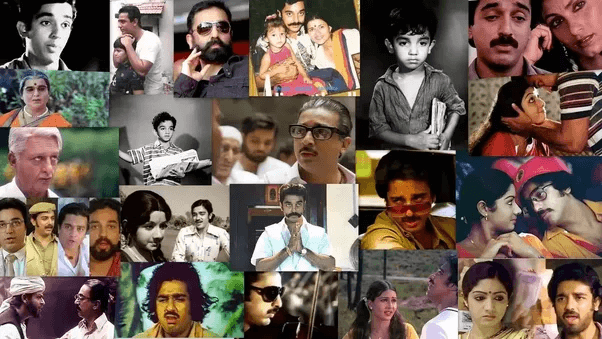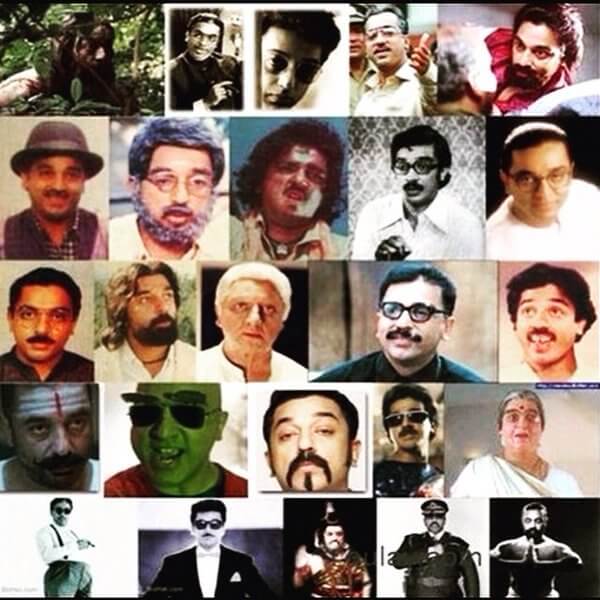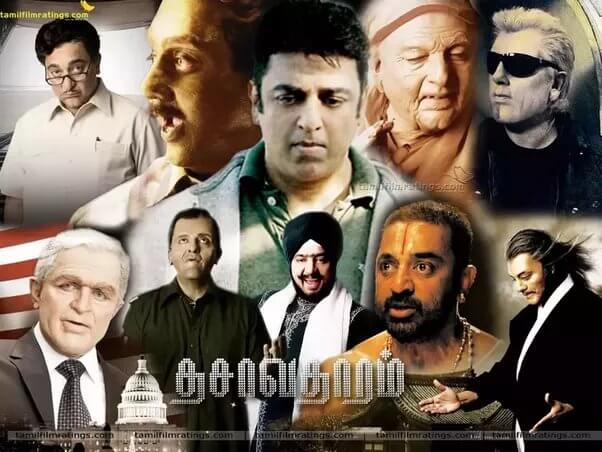 Kamal Haasan Getups