HipHop Tamizha Adhi Wiki, Biography, Albums, Songs, Movies, Videos, Images
HipHop Tamizha Adhi is an Indian Music Director, Playback Singer, and Actor. The Hip-hop Tamizha musical group is jointly developed by Adhi and his friend R. Jeeva. They have the credit for being the developers of Tamil hip-hop in India, Club Le Mabbu Le is his debut album song of Adhi and Meesaiya Muruku is his debut song in the movie. The song "Club Le Mabbu Le" has got a commercial hit in 2011, Then the International brand Remy Martin has announced Hiphop Tamizha as his as an official brand after hearing his songs. He is the most searched person on the internet because of his upcoming movie Veeran (2023).
He released his first single track Club Le Mabbu Le on YouTube and within a week of its release, it received more than 2 million views.
After seeing the Michael Jackson's single track Jam he gets interested towards hip-hop music. Moreover, he interested in writing his own rap songs and uploaded it them on the internet. In 2005, he along with his friend R.Jeeva formed the musical group Hiphop Tamizha. They both met through a social networking website Orkut.
Once, he gets a positive response from the public, he created his account on YouTube by the name Hiphop Tamizha and used the profile picture of the Tamil poet Subramania Bharati to hide his work from his parents. Initially, Adhi's father opposed his idea of choosing music as his career but after realizing that he is doing good work, he started supporting him in his career. Hiphop Tamizha now has become one of the popular musical groups.
In 2013, he worked with Remy Martin on an International album International Tamizhan that contains 8 tracks, out of which 2 songs have been sung by American artists Sol and Emcee Call but this album is not yet released. In 2017, Hiphop Tamizha directed the Tamil film Meesaya Murukku in which he played the lead role of Adhi.
In 2016, Hip Hop Adhi released "Takkaru Takkaru", a music video that glorifies the Tamil sport Jallikattu, with the intention of campaigning to have jallikattu legalized. In January 2017, Adhi took part in the protests against the ban on jallikattu.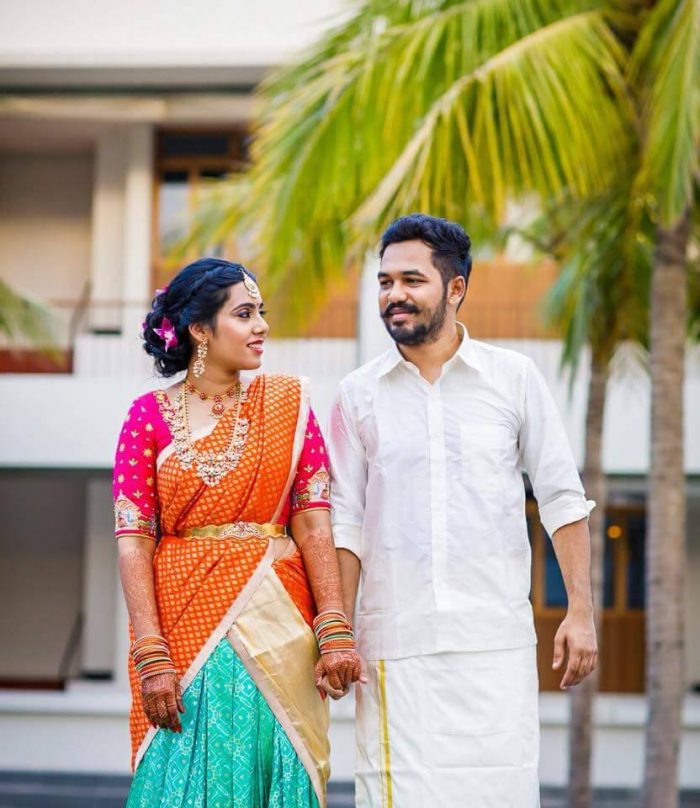 Biography
Name
Hiphop Adhi
Real Name
Adhithya Ramachandran Venkatapathy
Nickname
Hiphop Tamizha Adhi
Profession
Actor, Singer, Lyricist, and Director
Date of Birth
20 February 1990
Age
32 (as of 2022)
Zodiac sign
Pisces
Family
Father: Yet to be updated
Mother: Yet to be updated
Marital Status
Married (30 November 2017)
Affairs/Girlfriends
NA
Wife
Latchaya
Children
NA
Religion
Hindu
Educational Qualification
MBA Graduate
School
Chavara Vidya Bhavan, Coimbatore
College
Bannari Amman Institute of Technology, Sathyamangalam, Tamil Nadu,
Department of Management Studies, University of Madras, Chennai
Hobbies
Listening Music, Singing, Traveling, Watching Movies
Birth Place
Sathyamangalam, Erode, Tamil Nadu, India
Hometown
Erode, Tamil Nadu, India
Current City
Chennai, Tamil Nadu, India
Nationality
Indian
Social Media Profiles
Hip-Hop Tamizha Adhi YOUTUBE PAGE
Hip-Hop Tamizha Adhi INSTAGRAM
Awards
Internet Sensation of The Year – BIG Entertainment Awards.
First Indian Artist to Release a Tamil Hip-hop Album – India Book of Records.
Filmography
| Year | Title | Role | Notes |
| --- | --- | --- | --- |
| 2017 | Meesaya Murukku | Aadhithya Rama Chandran (Aadhi) | Also director and writer |
| 2019 | Natpe Thunai | Prabha Karan (Prabha) | Also creative and casting director |
| 2020 | Naan Sirithal | Gandhi | |
| 2021 | Sivakumarin Sabadham | Siva Kumar | Also director and producer |
| 2022 | Anbarivu | Anbazhagan (Anbu) and Arivazhagan (Arivu) | Also story |
Film scores and soundtracks
| Year | Title | Notes | Music label |
| --- | --- | --- | --- |
| 2015 | Aambala | | V Music |
| 2015 | Indru Netru Naalai | | Think Music |
| 2015 | Thani Oruvan | | Sony Music |
| 2016 | Aranmanai 2 | | Think Music |
| 2016 | Kathakali | | V Music |
| 2016 | Dhruva | Telugu film, remake of Thani Oruvan | Aditya Music Sony Music (One track) |
| 2016 | Kaththi Sandai | | Sony Music |
| 2017 | Kavan | | AGS EntertainmentDivo |
| 2017 | Meesaya Murukku | | Think Music |
| 2018 | Kalakalappu 2 | | Think Music |
| 2018 | Krishnarjuna Yudham | Telugu film | Lahari Music T-Series |
| 2018 | Imaikkaa Nodigal | | Think Music |
| 2019 | Vantha Rajavathaan Varuven | | Saregama |
| 2019 | Natpe Thunai | | Think Music |
| 2019 | Mr. Local | | Think Music |
| 2019 | Comali | | Sony Music |
| 2019 | Action | | Muzik247 |
| 2020 | Naan Sirithal | | Think Music |
| 2021 | A1 Express | Telugu film, remake of Natpe Thunai | Think Music |
| 2021 | Sivakumarin Sabadham | | Think Music |
| 2022 | Anbarivu | | Lahari Music T-Series |
| 2022 | Aalambana | | Sony Music |
| 2022 | Agent | Telugu film | Lahari Music T-Series |
As a singer
| Year | Song | Film | Composer |
| --- | --- | --- | --- |
| 2012 | "Thappellam Thappe Illai" | Naan | Vijay Antony |
| 2012 | "Silai Pohla" | Simmasanam — The Throne | Mc Sai |
| 2012 | "Raja Raja Cholan" | Simmasanam — The Throne | Mc Sai |
| 2013 | "Nice Vs Naughty (Na Na Na)" | The Smurfs 2 | Hiphop Tamizha |
| 2013 | "Ethir Neechal" | Ethir Neechal | Anirudh Ravichander |
| 2013 | "Chennai City Gangsta" | Vanakkam Chennai | Anirudh Ravichander |
| 2014 | "Vaada Kannue (Remix)" | Sivappu Enakku Pidikum | Siva Saravanan, Amish Yuvani |
| 2014 | "Pakkam Vanthu" | Kaththi | Anirudh Ravichander |
| 2015 | "Pazhagikalaam" | Aambala | Hiphop Tamizha |
| 2015 | "Aye Aye Aye" | Aambala | Hiphop Tamizha |
| 2015 | "Inbam Pongum Vennila (Remix)" | Aambala | Hiphop Tamizha |
| 2015 | "Naam Vaazhndhidum" | Vai Raja Vai | Yuvan Shankar Raja |
| 2015 | "iPhone 6 Nee Yendral" | Indru Netru Naalai | Hiphop Tamizha |
| 2015 | "Naane Thaan Raja" | Indru Netru Naalai | Hiphop Tamizha |
| 2015 | "Theemai Dhaan Vellum" | Thani Oruvan | Hiphop Tamizha |
| 2015 | "Thani Oruvan" | Thani Oruvan | Hiphop Tamizha |
| 2016 | "Azhage" | Kathakali | Hiphop Tamizha |
| 2016 | "Erangi Vandhu" | Kathakali | Hiphop Tamizha |
| 2016 | "Party with the Pei" | Aranmanai 2 | Hiphop Tamizha |
| 2016 | "Poraada Poraada" | Aranmanai 2 | Hiphop Tamizha |
| 2016 | "Amma (Amman Song)" | Aranmanai 2 | Hiphop Tamizha |
| 2016 | "Neethoney Dance" | Dhruva | Hiphop Tamizha |
| 2016 | "Manishi Musugulo Mrugam neney ra" | Dhruva | Hiphop Tamizha |
| 2016 | "Kaththi Sandai Theme" | Kaththi Sandai | Hiphop Tamizha |
| 2016 | "Kaththi Sandai" | Kaththi Sandai | Hiphop Tamizha |
| 2016 | "Ellame Kaasu" | Kaththi Sandai | Hiphop Tamizha |
| 2016 | "Naan Konjam Karuppu" | Kaththi Sandai | Hiphop Tamizha |
| 2017 | "Happy New Year" | Kavan | Hiphop Tamizha |
| 2017 | "Theeratha Vilayaatu Pillai" | Kavan | Hiphop Tamizha |
| 2017 | "Oxygen" | Kavan | Hiphop Tamizha |
| 2017 | "Boomerang" | Kavan | Hiphop Tamizha |
| 2017 | "Great Ji" | Meesaya Murukku | Hiphop Tamizha |
| 2017 | "Machi Engalukku" | Meesaya Murukku | Hiphop Tamizha |
| 2017 | "Enna Nadandhalum" | Meesaya Murukku | Hiphop Tamizha |
| 2017 | "Vaadi Nee Vaa" | Meesaya Murukku | Hiphop Tamizha |
| 2017 | "Meesaya Murukku Title Track" | Meesaya Murukku | Hiphop Tamizha |
| 2017 | "Sakkarakatti" | Meesaya Murukku | Hiphop Tamizha |
| 2017 | "Vaadi Pulla Vaadi" | Meesaya Murukku | Hiphop Tamizha |
| 2018 | "Thaarumaaru" | Kalakalappu 2 | Hiphop Tamizha |
| 2018 | "Pudichiruka Illa Pudikalaya" | Kalakalappu 2 | Hiphop Tamizha |
| 2018 | "I Wanna Fly" | Krishnarjuna Yudham | Hiphop Tamizha |
| 2018 | "Turn This Party Up" | Krishnarjuna Yudham | Hiphop Tamizha |
| 2018 | "Ela Ela" | Krishnarjuna Yudham | Hiphop Tamizha |
| 2018 | "Kadhalikathey" | Imaikkaa Nodigal | Hiphop Tamizha |
| 2018 | "Vilambara Idaiveli" | Imaikkaa Nodigal | Hiphop Tamizha |
| 2018 | "Red Cardu" | Vantha Rajavathaan Varuven | Hiphop Tamizha |
| 2018 | "Paravaigal" | Vantha Rajavathaan Varuven | Hiphop Tamizha |
| 2018 | "Kerala Song" | Natpe Thunai | Hiphop Tamizha |
| 2019 | "Aathadi" | Natpe Thunai | Hiphop Tamizha |
| 2019 | "Veedhikor Jaadhi" | Natpe Thunai | Hiphop Tamizha |
| 2019 | "Morattu Single" | Natpe Thunai | Hiphop Tamizha |
| 2019 | "Vengamavan" | Natpe Thunai | Hiphop Tamizha |
| 2019 | "Madham Madham" | Natpe Thunai | Hiphop Tamizha |
| 2019 | "Mr.Local Theme" | Mr. Local | Hiphop Tamizha |
| 2019 | "Paisa Note" | Comali | Hiphop Tamizha |
| 2019 | "Yaara Comali" | Comali | Hiphop Tamizha |
| 2019 | "Tamizhi" | Tamizhi | Hiphop Tamizha |
| 2019 | "Weightu" | Weightu | Mad Panda |
| 2019 | "Light Camera Action" | Action | Hiphop Tamizha |
| 2019 | "Breakup Song" | Naan Sirithal | Hiphop Tamizha |
| 2019 | "Dhom Dhom" | Naan Sirithal | Hiphop Tamizha |
| 2020 | "Ajukku Gumukku" | Naan Sirithal | Hiphop Tamizha |
| 2020 | "Keka Beka" | Naan Sirithal | Hiphop Tamizha |
| 2020 | "Odavum Mudiyathu Oliyavum Mudiyathu" | Odavum Mudiyathu Oliyavum Mudiyathu | Kaushik Krish |
| 2021 | "Bahubalikkoru Kattappa" | Sivakumarin Sabadham | Hiphop Tamizha |
| 2021 | "Thillalangadi Lady" | Sivakumarin Sabadham | Hiphop Tamizha |
| 2021 | "Ore Punnagai" | Sivakumarin Sabadham | Hiphop Tamizha |
| 2022 | "Oorukulla Pudusa" | Aalambana | Hiphop Tamizha |
Music Video Appearances
| Year | Song | Album/film | Composer |
| --- | --- | --- | --- |
| 2010 | "Excuse Me Kathali" | Non-album singles | Hiphop Tamizha |
| 2011 | "Ezhuvoam Vaa" | Non-album singles | Hiphop Tamizha |
| 2012 | "Club le Mabbu le" | Hip Hop Tamizhan | Hiphop Tamizha |
| 2013 | "Manithan Tamizhan" | Hip Hop Tamizhan | Hiphop Tamizha |
| 2013 | "Iraiva" | Hip Hop Tamizhan | Hiphop Tamizha |
| 2013 | "Nice Vs Naughty (Na Na Na)" | Indian promotional song of The Smurfs 2 | Hiphop Tamizha |
| 2013 | "Chennai City Gangsta" | Vanakkam Chennai | Anirudh Ravichander |
| 2014 | "Vaadi Pulla Vaadi" | Non-album singles | Hiphop Tamizha |
| 2014 | "Poda" | Non-album singles | Hiphop Tamizha |
| 2015 | "Inbam Pongum Vennila" (Remix) | Aambala | Hiphop Tamizha |
| 2015 | "Theemai Dhaan Vellum" | Thani Oruvan | Hiphop Tamizha |
| 2016 | "Party with the Pei" | Aranmanai 2 | Hiphop Tamizha |
| 2016 | "Manishi Musugulo Mrugam Neney Ra" | Dhruva | Hiphop Tamizha |
| 2016 | "Takkaru Takkaru" | Non-album singles | Hiphop Tamizha |
| 2017 | "Kovai Gethu" | Non-album singles | Hiphop Tamizha |
| 2018 | "Maanavan" | Non-album singles | Hiphop Tamizha |
| 2019 | "Tamizhi" | Tamizhi | Hiphop Tamizha |
| 2019 | "Weightu" | Weightu | MadPanda |
| 2020 | "Yaarumey Venam" | Naa Oru Alien | Hiphop Tamizha |
Album Songs
Awards
| Year | Award | Category | Result |
| --- | --- | --- | --- |
| 2013 | BIG FM Awards Night | Internet sensation of the year | Won |
| 2013 | Anna University's annual event Techofes | Independent Artist of the Year | Won |
| 2015 | Edison Awards | The Rising Star of 2014 Male | Won |
| 2016 | SIIMA Awards | Best Music Director – Thani Oruvan | Nominated |
| 2016 | Mirchi Music Awards South | Upcoming Music Composer of the year - Thani Oruvan For "Kadhal Cricket" and "Kannala Kannala" | Nominated |
| 2017 | Desi Awards | Digital Pride of the year | Won |
| 2018 | City Cine Awards | Favourite Debutant | Won |
| 2018 | SIIMA Awards | Best Debut Actor – Meesaya Murukku | Nominated |
| 2018 | SIIMA Awards | Best Music Director – Meesaya Murukku | Nominated |
| 2018 | SIIMA Awards | Best Male Playback Singer - Kavan For"Oxygen" (Along with Sudarshan Ashok) | Nominated |
| 2018 | Behinwoods Gold Medals | Best Entertainer – Meesaya Murukku | Won |
| 2019 | Behindwoods Gold Mic Awards | The Icon of Independent Music | Won |
| 2020 | Blacksheep Digital awards | Epitome of Tamil pride – Tamizhi | Won |
Images
Take a look at the cool new photos of HipHop Tamizha Adhi,