Avatar 2 Movie (2021): Concept Art, First Look, Cast, Teaser, Trailer, Songs, Release Date, Budget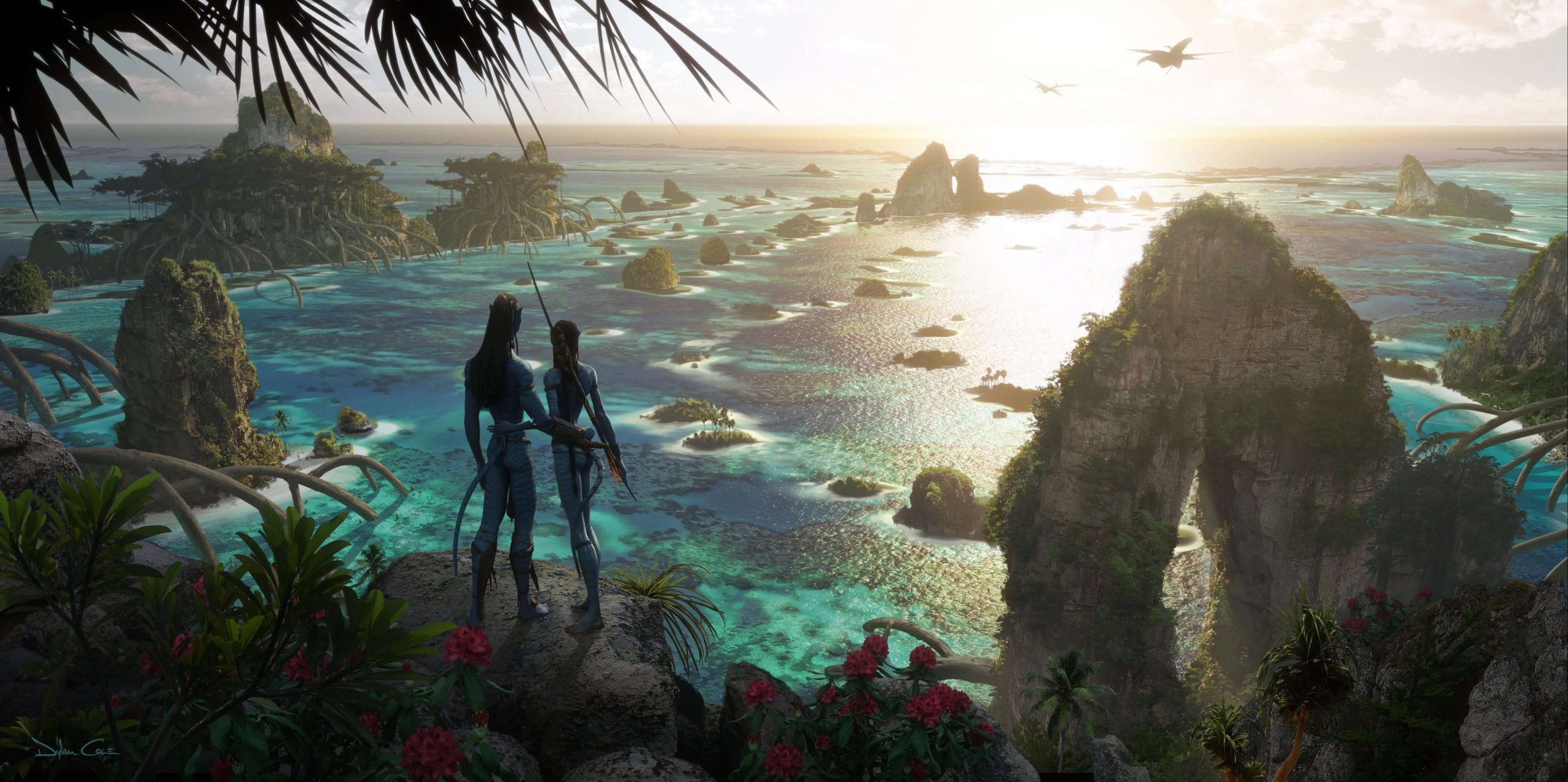 Avatar 2 is one of the most anticipated films of the year 2021. The American science fiction drama was helmed by ace filmmaker James Cameron. Avatar 2 stars an ensemble cast including Sam Worthington, Zoe Saldana, Stephen Lang, Giovanni Ribisi, Joel David Moore, Dileep Rao, CCH Pounder, Matt Gerald, Sigourney Weaver, Kate Winslet, Cliff Curtis, Edie Falco, Brendan Cowell and more. The epic film was produced by James Cameron himself with Jon Landau. Distributed by Walt Disney Studios Motion Pictures, Avatar 2 is slated to be released on 17 December 2021.
On January 8, 2020, the makers of Avatar 2 unveiled the concept art of the second film in the Avatar franchise. The official Avatar Twitter account released four stills of concept art featuring two Na'vi are standing on a ledge, looking out over a beautiful turquoise sea.
Avatar 2 Movie cast
Sam Worthington and Zoe Saldana are reprising their roles for Avatar 2. This time Oscar-winning actress Kate Winslet, Hidden Dragon's Michelle Yeoh, Crouching Tiger, Fast and Furious actor Vin Diesel, Oona Chaplin of Game of Thrones fame coming on board as new cast members.
Avatar 2 – Na'vi Cast
Sam Worthington as Jake Sully
Zoe Saldana as Neytiri
CCH Pounder as Mo'at
Cliff Curtis as Tonowari
Jamie Flatters as Neteyam
Britain Dalton as Lo'ak
Trinity Bliss as Tuktirey
Bailey Bass as Tsireya
Filip Geljo as Aonung
Duane Evans Jr. as Rotxo
Kate Winslet as Ronal
Jemaine Clement
Oona Chaplin
David Thewlis
Vin Diesel
CJ Jones
Humans
Giovanni Ribisi as Parker Selfridge
Joel David Moore as Dr. Norm Spellman
Dileep Rao as Dr. Max Patel
Matt Gerald as Corporal Lyle Wainfleet
Jack Champion as Javier "Spider" Socorro
Edie Falco as General Ardmore
Brendan Cowell as Captain Mick Scoresby
Michelle Yeoh as Dr. Karina Mogue
Jemaine Clement as Dr. Ian Garvin
Avatar 2 Movie Wiki
Director
James Cameron
Producer
Screenplay

James Cameron
Josh Friedman

Genre
Science Fiction Film
Avatar 2 Story

James Cameron
Josh Friedman
Rick Jaffa
Amanda Silver
Shane Salerno

Starring

Sam Worthington
Zoe Saldana
Stephen Lang
Kate Winslet
Giovanni Ribisi
Joel David Moore
Dileep Rao
CCH Pounder
Matt Gerald
Sigourney Weaver
Vin Diesel

Avatar 2 Music
Simon Franglen
Cinematographer
Russell Carpenter
Editor

David Brenner
James Cameron
John Refoua
Stephen E. Rivkin
Ian Silverstein

Production Company

Lightstorm Entertainment

Distributed by

20th Century Fox

Avatar 2 Release date

December 18, 2021 (United States)

Avatar 2 Budget

$250 million

Language
English
Avatar 2 Teaser
Avatar 2 Movie Trailer
Avatar 2 Review
For More Entertainment News, Click here.