Deepika Padukone's The Intern Hindi Movie (2021): Cast | Teaser | Trailer | Songs | Release Date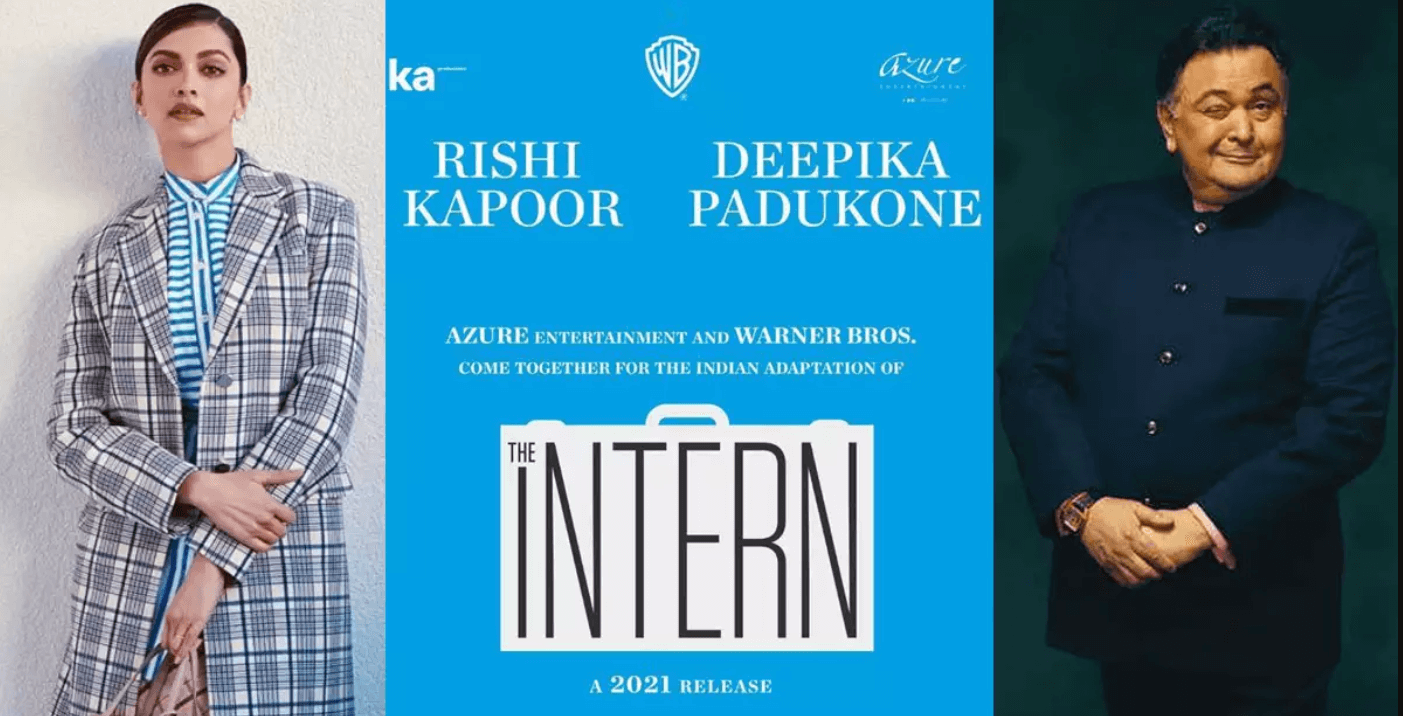 Mumbai based Azure Entertainment and Warner Bros India have collaborated for the Indian Adaptation of The Intern movie starring Deepika Padukone and Amitabh Bachchan. The film will be produced by Sunir Kheterpal and Deepika Padukone under Azure Entertainments and Ka Productions banner respectively.
NOTE: Amitabh replaces late Rishi Kapoor
The Intern Hindi movie is based on a 2015 American comedy film created by Nancy Meyers. The film featured Robert De Niro and Anne Hathaway in the key roles. The Intern Movie story revolves around a seventy-year-old widower, who realizes that he is not cut out for retirement. He then applies to become a senior intern for a skeptical boss at an online fashion site.
In a statement, Deepika Padukone said that she was excited to be a part of the remake. "The Intern is an intimate, relationship-driven film, set in and around the workplace; a story that I believe is very relevant to the present-day social and cultural environment. I have been looking for a light, breezy comedy-drama and this story fits in seamlessly. I cannot wait to begin this journey."
Earlier, Rishi Kapoor said that he was looking forward to working with the Chapaak actress as well as be a part of such a heart-warming film. "The Intern is a very relevant film for the present-day Indian workplace milieu and it showcases human relationships beautifully. I am very excited to be working with Deepika and being a part of this heart-warming story. It is great that Warner Bros. and Azure are officially making this film in India," he said.
The Intern First Look
Here is the first look of The Intern movie featuring Amitabh Bachchan and Deepika Padukone,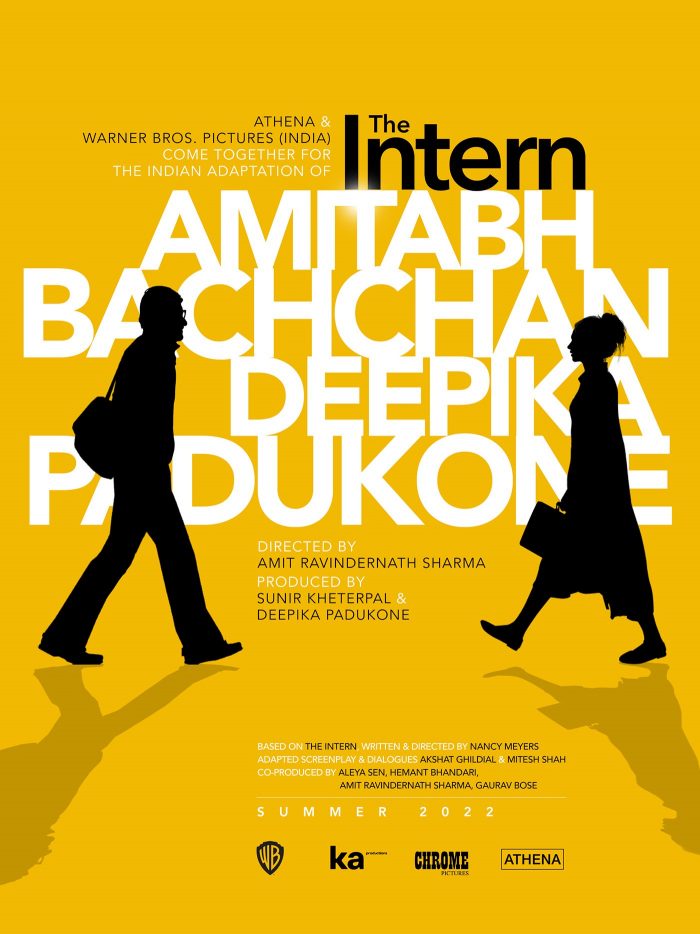 For More Entertaining News, Click Here.