Sudeep Wiki, Biography, Age, Movies, Family, Images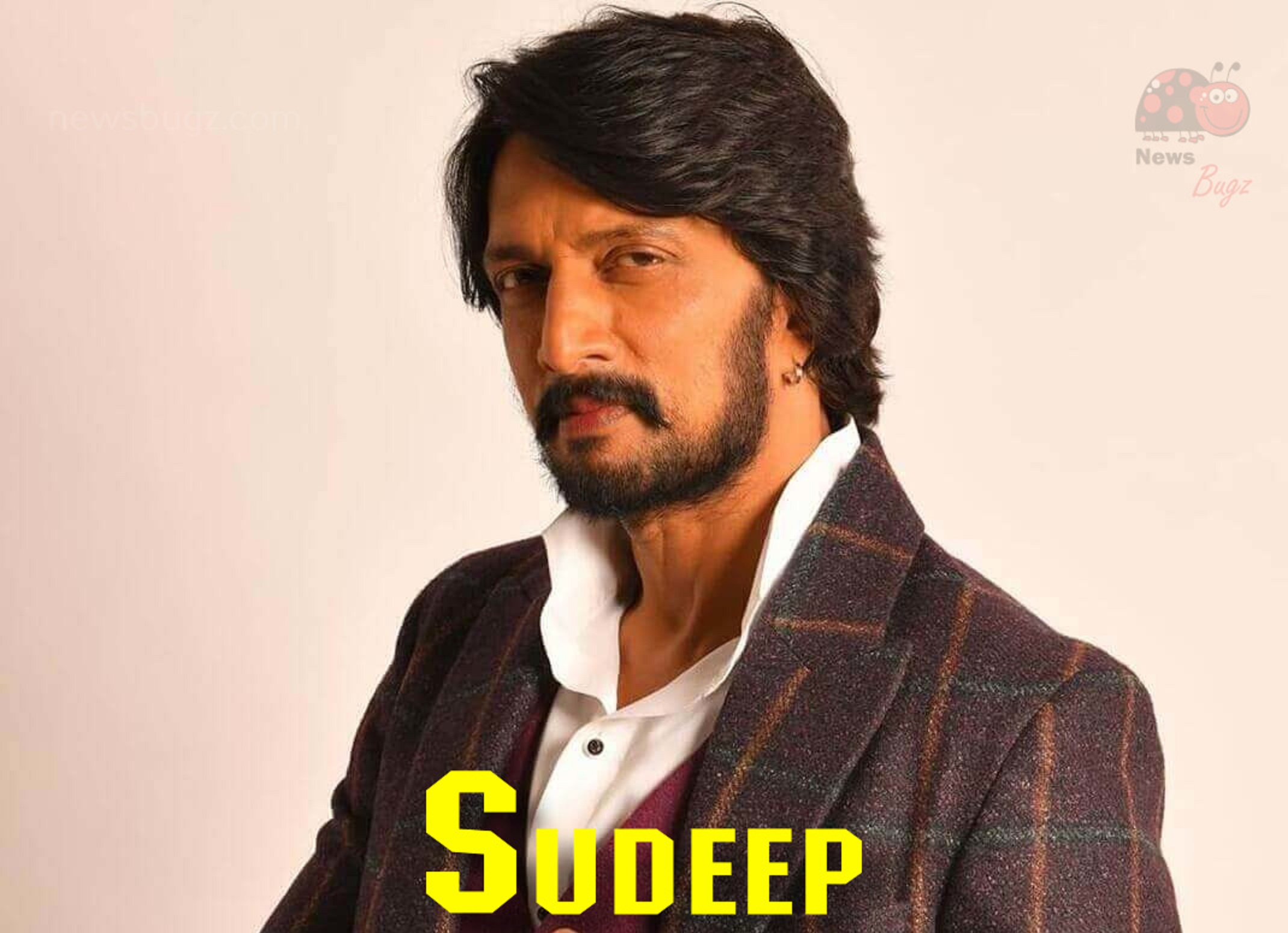 Sudeep is an Indian film actor, filmmaker and television presenter, who primarily works in Kannada film industry. He not only works in Kannada films but also works in other languages like Telugu, Hindi and Tamil films. He made his acting debut with the Kannada movie titled "Brahma," in the year 1997. He made his Bollywood debut with the movie titled "Phoonk" directed by Ram Gopal Varma in 2008. Since 2013, he appeared as a host for the famous television reality show Bigg Boss Kannada. His latest movie Vikrant Rona received a great response from the audience. Sudeep's next movie Kabza is at the final stage of its filming and he portrayed the role of Bhargav Bakshi.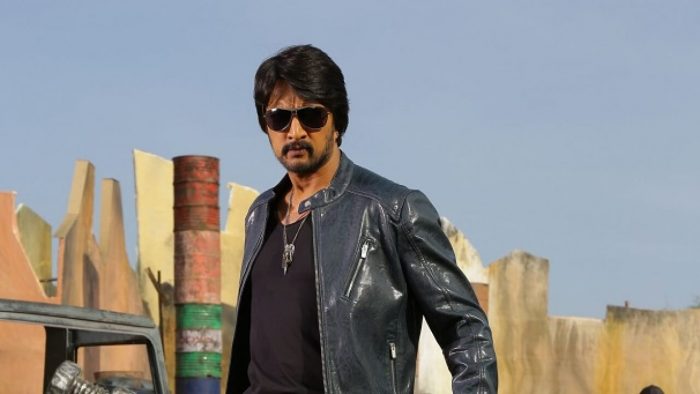 During his college days, he represented Karnataka under-17 and under-19 cricket team. After his graduation, he joined in Roshan Taneja School of Acting in Mumbai for learning acting. Sudeep wife name is Priya Radhakrishna and they got married in 2001. The couple has a daughter named Saanvi, who was born in 2004. In 2015, they got divorced with mutual concern.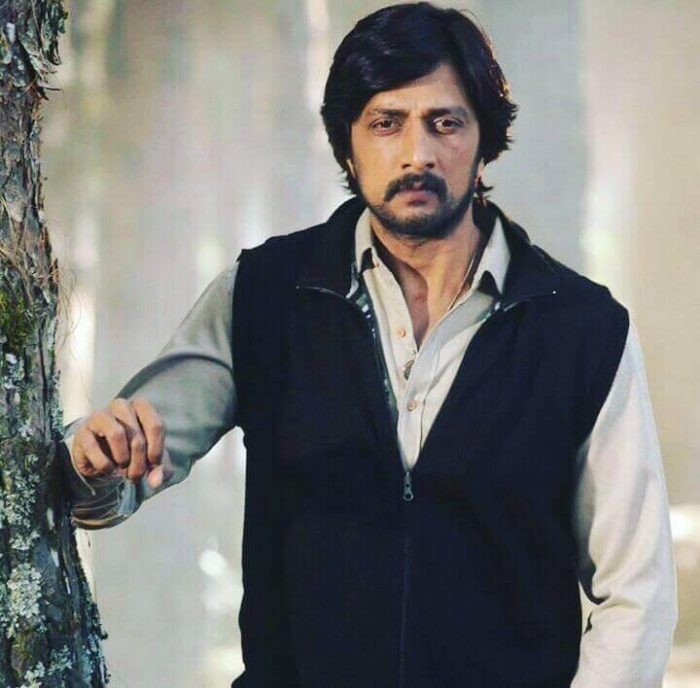 Sudeep started his acting career in the year 1997 with the movie "Brahma." In the same year, he acted in the Sunil Kumar Desai's movie "Thayavva" in the supporting role. His first movie as lead role was "Sparsha," directed by Sunil Kumar Desai in 2000. In the year 2008, he made his Bollywood debut with the movie "Phoonk" directed by Ram Gopal Varma. Then he also acted in other Ram Gopal Varma's movies like Rann, Phoonk 2 and Rakta Charitra. Following the success of these movies in 2011, he acted in Kempe Gowda and Vishnuvardhana. In 2012, she made his Telugu debut with the S. S. Rajamouli movie "Eega," along with Samantha Akkineni and Nani. In the year 2015, he starred in the movie "Ranna," which is the remake of Telugu movie Attarintiki Daredi. In the same year, he also played a cameo role as a Persian arms trader in Baahubali: The Beginning.
Sudeep has also sung songs for the movies like Vaalee (2001), Chandu (2002), Ranga SSLC (2004), Nalla (2004), #73 Shaanthi Nivaasa (2007), Veera Madakari (2009) and more. As a director, he directed the movies like My Autograph, #73 Shaanthi Nivaasa, Veera Madakari and more. Moreover, he also wrote a script for the movie  Just Maath Mathalli. He has an own production company named Kiccha Creations, his first production movie was "My Autograph" in 2006. In the year 1995, he made his debut television serial titled "Premada Kadambari," which was telecasted on Udaya TV. Sudeep becomes a host for India's famous television reality show, Bigg Boss Kannada. In the year 2012, he was titled as an "Abhinaya Chakravarthy", by the Kannada organization, Karnataka Rakshana Vedike. Sudeep was signed as a Brand Ambassador for Joyalukkas, in 2012. In 2013, he was named as a Brand Ambassador for Bangalore Traffic Police Department and Income Tax Department. In the next year, he was appointed as a Brand Ambassador for Intex Technologies Mobiles & Paragon Footwear.
Biography
Name
Sudeep
Real Name
Sudeep Sanjeev
Nickname
Kichcha Sudeepa, Deepu
Profession
Actor, Director, Producer
Date of Birth
02 September 1973
Age (as of 2022)
49
Zodiac sign
Virgo
Family
Father: Sanjeev Manjappa
Mother: Saroja
Marital Status
Divorced
Affairs/Girlfriends
NA
Wife
Priya Sudeep (2001 – 2015)
Children
Daughter: Saanvi
Religion
Hindu
Educational Qualification
B.tech in Mechanical Engineering
School
Yet to be updated
College
Dayananda Sagar College of Engineering, Bengaluru
Hobbies
Listening to music, Singing, Song Writing, Shopping
Birth Place
Shimoga District, Karnataka, India
Hometown
Bengaluru, Karnataka, India
Current City
Bengaluru, Karnataka, India
Nationality
Indian
Social Media Profiles
Movies As Actor
| Year | Film | Role(s) | Language | Notes |
| --- | --- | --- | --- | --- |
| 1997 | Thayavva | Ramu | Kannada | Debut film |
| 1999 | Prathyartha | Sudeep | Kannada | |
| 2000 | Sparsha | Sudeep | Kannada | |
| 2001 | Huchcha | Sachidananda "Kichcha" | Kannada | |
| 2001 | Vaalee | Shiva / Deva | Kannada | Dual role |
| 2002 | Chandu | Chandrashekar "Chandu" | Kannada | |
| 2002 | Dhumm | Varadharaj | Kannada | |
| 2002 | Nandhi | Nandhi | Kannada | |
| 2003 | Kiccha | Krishna "Kichcha" Mohan | Kannada | |
| 2003 | Partha | Partha | Kannada | |
| 2003 | Swathi Muthu | Shivayya | Kannada | |
| 2004 | Ranga (S.S.L.C) | Ranga | Kannada | |
| 2004 | Nalla | Prashanth "Pachhi" | Kannada | |
| 2005 | Maharaja | Surya | Kannada | |
| 2005 | Kashi from Village | Kashi | Kannada | |
| 2005 | Sye | Chakri | Kannada | |
| 2005 | Nammanna | Muttanna | Kannada | |
| 2006 | My Autograph | Shankar | Kannada | Also producer |
| 2006 | Tirupathi | ACP Tirupathi | Kannada | |
| 2006 | Hubli | Ajay Kumar Surnayak | Kannada | |
| 2007 | No 73, Shanthi Nivasa | Raghu | Kannada | |
| 2008 | Gooli | Gooli | Kannada | |
| 2008 | Mussanjemaatu | RJ Pradeep | Kannada | |
| 2008 | Kaamannana Makkalu | Rama | Kannada | |
| 2008 | Phoonk | Rajiv | Hindi | |
| 2008 | Mast Maja Maadi | ACP Prathap | Kannada | |
| 2009 | Veera Madakari | Muttatti Sathyaraju / ACP Madakari IPS | Kannada | Also screenwriterDubbed for Surya Narayan |
| 2010 | Rann | Jay V. Malik | Hindi | |
| 2010 | Just Maath Maathalli | Siddharth | Kannada | Also credited for story and dialogues |
| 2010 | Mr. Theertha | Theertha | Kannada | |
| 2010 | Phoonk 2 | Rajiv | Hindi | |
| 2010 | Kiccha Huccha | Krishna "Kiccha" Murthy | Kannada | |
| 2010 | Rakta Charitra 1 | DCP Mohan Prasad | Hindi | |
| 2010 | Rakta Charitra 1 | DCP Mohan Prasad | Telugu | |
| 2010 | Veera Parampare | Teja | Kannada | |
| 2010 | Rakta Charitra 2 | DCP Mohan Prasad | Hindi | |
| 2010 | Rakta Charitra 2 | DCP Mohan Prasad | Telugu | |
| 2011 | Kempe Gowda | Kempe Gowda | Kannada | Also screenwriter |
| 2011 | Vishnuvardhana | Vishnuvardhana "Vishnu" | Kannada | |
| 2012 | Eega | Sudeep | Telugu | |
| 2012 | Naan Ee | Sudeep | Tamil | |
| 2013 | Varadhanayaka | ACP Varadhanayaka | Kannada | |
| 2013 | Bachchan | Bharath | Kannada | |
| 2014 | Maanikya | Vijay | Kannada | Also screenwriter |
| 2015 | Ranna | Bhargava Chandra/Chandu | Kannada | |
| 2015 | Baahubali: The Beginning | Aslam Khan | Telugu | |
| 2015 | Baahubali: The Beginning | Aslam Khan | Tamil | |
| 2015 | Puli | Thalapathy Jalatharangan | Tamil | |
| 2016 | Kotigobba 2 | Sathya / Shiva | Kannada | |
| 2016 | Mudinja Ivana Pudi | Satyam / Shivam | Tamil | |
| 2016 | Mukunda Murari | Murari | Kannada | |
| 2017 | Hebbuli | Captain Ram | Kannada | |
| 2018 | Ambi Ning Vayassaytho | Young Ambi | Kannada | Also producer |
| 2018 | The Villain | Ram "Ravana" | Kannada | |
| 2019 | Pailwaan | Pailwaan "Kichcha" Krishna | Kannada | |
| 2019 | Sye Raa Narasimha Reddy | Avuku Raju | Telugu | |
| 2019 | Dabangg 3 | Bali Singh | Hindi | |
| 2021 | Kotigobba 3 | Satya/Shiva | Kannada | Dual Role |
| 2022 | Vikrant Rona | Vikrant Rona | Kannada | |
| 2022 | Kabza | Bhargav Bakshi | Kannada | Filming |
As Director, Writer, and Producer
| Year | Film | Credited as | Credited as | Credited as |
| --- | --- | --- | --- | --- |
| Year | Film | Director | Writer | Producer |
| 2006 | My Autograph | Yes | Yes | Yes |
| 2007 | No 73, Shanthi Nivasa | Yes | Yes | Yes |
| 2009 | Veera Madakari | Yes | Yes | |
| 2010 | Just Maath Maathalli | Yes | Yes | |
| 2011 | Kempe Gowda | Yes | Yes | |
| 2014 | Maanikya | Yes | Yes | |
| 2016 | Jigarthanda | | | Yes |
| 2018 | Ambi Ning Vayassaytho | | | Yes |
Cameo Appearances
| Year | Title | Role |
| --- | --- | --- |
| 2002 | Thuntata | Himself |
| 2005 | Gunna | Himself |
| 2006 | Jackpot | Himself |
| 2006 | C/o Footpath | Himself |
| 2007 | Maathaad Maathaadu Mallige | Extremist Leader |
| 2009 | Meghave Meghave | Himself |
| 2010 | Aithalakkadi | Himself |
| 2011 | Police Story 3 | Surya |
| 2013 | Action 3D | Himself |
| 2014 | Rangan Style | CCB Officer Krishna |
| 2015 | Luv U Alia | Himself |
| 2016 | Apoorva | Himself |
| 2018 | Raju Kannada Medium | Deepak Chakravarthy |
| 2018 | Kicchu | Forest Officer |
| 2021 | Mangalavara Rajaadina | Himself |
Movie As Narrator
| Year | Film | Notes |
| --- | --- | --- |
| 2012 | Katari Veera Surasundarangi | |
| 2012 | Sangolli Raayanna | |
| 2012 | The Hit List | Kannada version trailer |
| 2013 | Shravani Subramanya | |
| 2014 | Aryan | |
| 2014 | Haggada Kone | |
| 2015 | Bangalore 560023 | |
| 2016 | Ricky | |
| 2016 | Jai Maruthi 800 | |
| 2016 | Chakravyuha | |
| 2017 | Raaga | |
| 2018 | Bharatipura Cross | Short Movie |
Television
| Year | Title | Role | Notes |
| --- | --- | --- | --- |
| 1996 | Premada Kadambari | | |
| 2010 | Pyate Hudgir Halli Lifeu | Mentor | Season 1 |
| 2013–Present | Bigg Boss Kannada | Host | 8 seasons |
| 2013 | Super Kutumba | Guest | |
| 2015 | Majaa Talkies | Guest | Episode 33 |
| 2016 | Weekend with Ramesh | Guest | Season 2 (Episode 33, 34) |
| 2016 | Kick | Guest | |
| 2016 | Vaarasdaara | Producer | |
| 2017 | Sa Re Ga Ma Pa | Guest | Season 13 (Episode 4) |
| 2019 | Bigg Boss Hindi | Guest | Season 13 |
| 2020 | Bigg Boss Telugu | Guest | Season 4 |
Awards
Filmfare Awards South
| Year | Nominated work | Category | Result |
| --- | --- | --- | --- |
| 2001 | Huccha | Best Actor – Kannada | Won |
| 2002 | Nandhi | Best Actor – Kannada | Won |
| 2003 | Swaathi Mutthu | Best Actor – Kannada | Won |
| 2008 | Mussanje Maathu | Best Actor – Kannada | Nominated |
| 2009 | Just Maath Maathalli | Best Actor – Kannada | Nominated |
| 2011 | Kempe Gowda | Best Actor – Kannada | Nominated |
| 2012 | Eega | Best Supporting Actor – Telugu | Won |
| 2013 | Bachchan | Best Actor – Kannada | Nominated |
| 2016 | Kotigobba 2 | Best Actor – Kannada | Nominated |
| 2017 | Hebbuli | Best Actor – Kannada | Nominated |
Karnataka State Film Awards
2002 to 2003 – Nandhi for Best Actor – Won
South Indian International Movie Awards (SIIMA)
2011 – Kempe Gowda for Best Actor (Kannada) – Nominated
2012 – Eega for Best Actor in a Negative Role (Telugu) – Won
2013 – Bachchan for Best Actor (Kannada) – Nominated
Nandi Awards
2012 – Eega for Best Villain – Won
Suvarna Film Awards
2009 – Veera Madakari for Favorite Hero – Nominated
2009 – Veera Madakari for Star Pair of the Year (with Ragini Dwivedi) – Nominated
2010 – Just Maath Maathalli for Best Director – Nominated
2010 – Just Maath Maathalli for Best Actor – Nominated
2011 – Vishnuvardhana for Best Actor – Won
Toronto After Dark Film Festival
2012 – Eega for Best Villain – Won
2012 – Eega for Best Fight (Fly / Nani vs Sudeep throughout the film) – Won
Madrid International Film Festival
2012 – Eega for Best Supporting Actor – Won
Film Fan's Association Awards
2000 – Sparsha for Best Actor (Kannada) – Won
2003 – Swaathi Mutthu for Best Actor (Kannada) – Won
CineMAA Awards
2012 – Eega for Best Villain – Won
Vijay Awards
2012 – Naan Ee for Best Villain – Won
Edison Awards (India)
2012 – Naan Ee for Best Villain – Won
Others
| Year | Websites or Organizations or Magazines | Result or Rank | Recognition |
| --- | --- | --- | --- |
| 2012 | Times Of India | #1 | "Bangalore Times Most Desirable Men 2012 - Top 25" list |
| 2012 | Karnataka Rakshana Vedike (KaRaVe) | Won | "Abhinaya Chakravarthy" title |
| 2012 | MovieCrow | Won | Best Villain for Naan Ee |
| 2012 | Times Of India | #8 | "Top 10 Villains 2012" list |
| 2013 | Forbes (India) Magazine | #22 | "Top 100 Celebrities Of India" list |
| 2013 | One India | Won | "Best Actor of 2013 Kannada" |
| 2013 | DS-MAX Properties Pvt Ltd | Won | "CCL 2014 - Champions" (with all the team members) |
| 2013 | Times Of India | #2 | "Bangalore Times Most Desirable Men 2013 - Top 25" list |
| 2014 | Times Of India | #1 | "Bangalore Times Most Desirable Men 2014 - Top 25" list |
| 2015 | Times Of India | #1 | "Bangalore Times Most Desirable Men 2015 - Top 25" list |
| 2016 | Outlook Social Media Awards | Won | Movie Star of the Year |
| 2018 | Filmibeat Award for Best Actor - Kannada | Nominated | Ambi Ning Vayassaytho |
| 2018 | Filmibeat Award for Best Actor - Kannada | Nominated | The Villain |
Images
Check out the latest photos of actor Sudeep,