Sriman Wiki, Biography, Age, Movies, Family, Images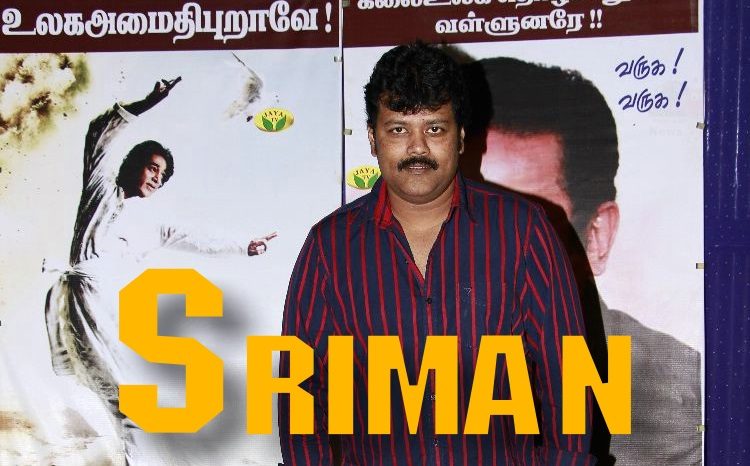 Sriman is an Indian actor, who is a character artist who works in the Tamil and Telugu film industry. He made his debut movie Bangara Manushulu which is a Telugu movie in this movie he appeared as a child artist in the year 1975. Then he made his Tamil debut movie Pudhiya Mannargal in the year 1994. Now he is working on the movie Viswasam and Kanchana 3. He was last seen in the movie Naai Sekar starring Sathish and Pavithra in the lead role. His recent collage photo with the Panchathanthiram team is going viral on the internet.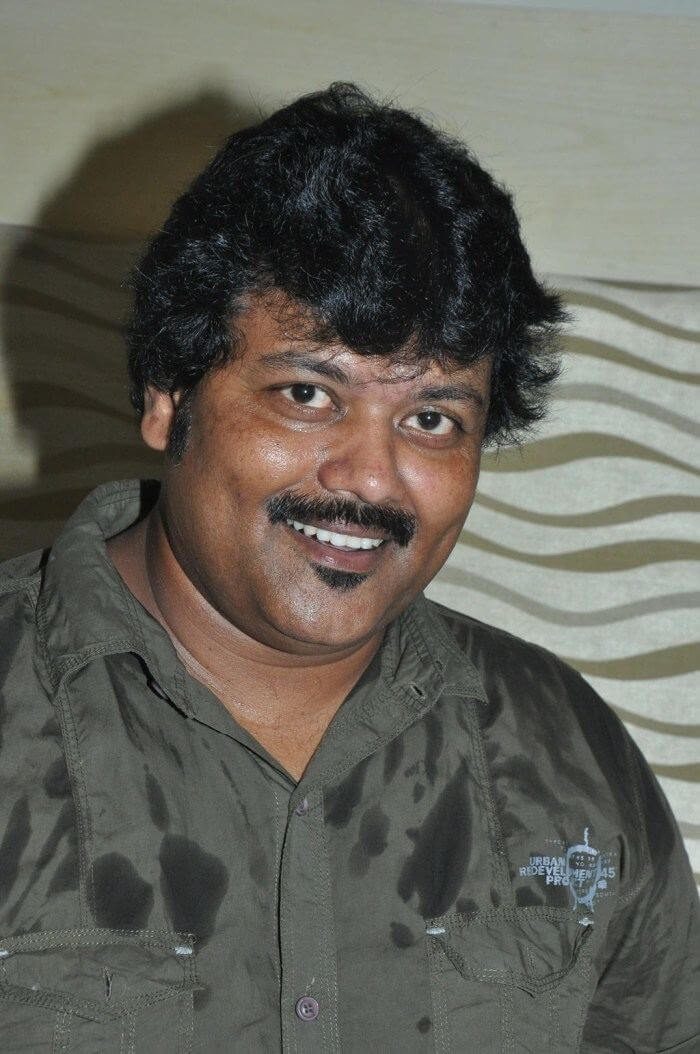 He is a dancer, assistant dance director, and production Executive in his brother's company later he started his own production company and produced nearly 24 Telugu and Kannada films and his mother's name is Jaya Lakshmi. He started his acting career at the age of Three and he also learned Bharathanatyam from dance masters Vasantha mam, and he also learned film dancing from Sivashankar, Kala, and Raghu. He was brought up in a very strong film background, once he completed his college studies he again started his acting career in the Telugu movie Dongalunnaru Jagartha. Then he was spotted by director Vikarman and he offered him a supporting in the movie Pudhiya Mannargal.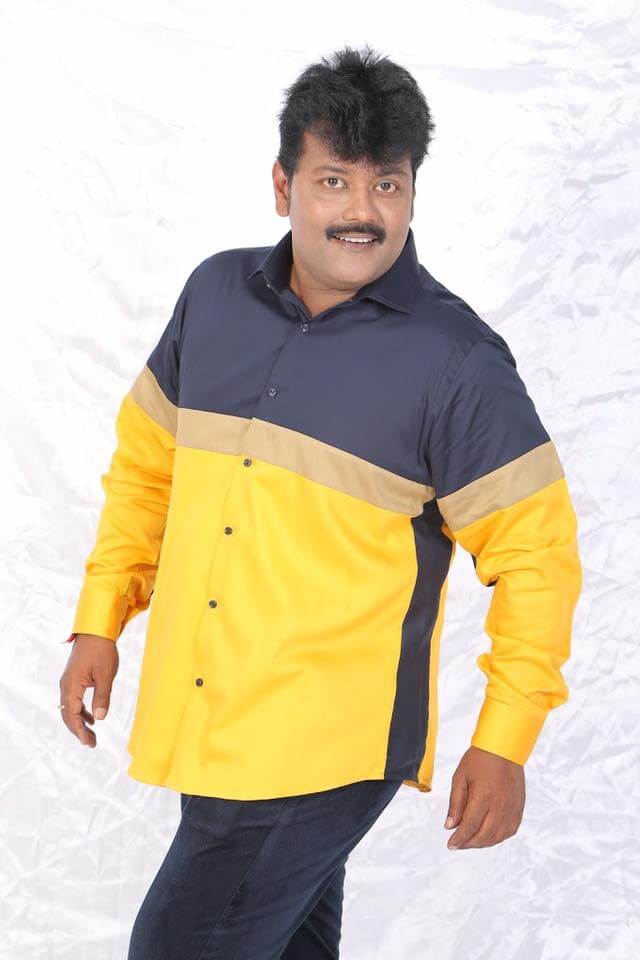 Biography
Name
Sriman
Real Name
Kumaravatha Srinivasa Reddy
Nickname
Sriman, Sri
Profession
Actor
Date of Birth
14 February 1972
Age
50 (as of 2022)
Zodiac sign
Aquarius
Family
Father: Karri Prakash Reddy
Mother: Jaya Lakshmi
Brother: Prabhakaran
Sister: Surekha
Marital Status
Married
Affairs/Girlfriends
NA
Wife
Namitha Reddy
Children
NA
Religion
Hindu
Educational Qualification
Graduate
School
Bharath Better Secondary School, Adyar, Chennai
College
Pachaiyappa's College, Chennai
Hobbies
Comedy Videos, Listening to Music, Reading Books
Birth Place
Rajamundry, Andhra Pradesh, India
Hometown
Rajamundry, Andhra Pradesh, India
Current City
Chennai, Tamil Nadu, India
Nationality
Indian
Social Media Profiles
Sriman INSTAGRAM
Movies
Tamil Movies
| Year | Film | Role | Notes |
| --- | --- | --- | --- |
| 1994 | Pudhiya Mannargal | | |
| 1997 | Raasi | Rathnavelu | |
| 1997 | Love Today | Ravi | |
| 1998 | Thulli Thirintha Kaalam | Saravanan | |
| 1998 | Nilaave Vaa | Laasar | |
| 1998 | Guru Paarvai | | Guest appearance |
| 1999 | Nenjinile | Chandru | |
| 1999 | Iraniyan | Iraniyan's friend | |
| 1999 | Sethu | Sethu's friend | |
| 2000 | Vallarasu | Raheem | |
| 2001 | Dheena | Auto driver | |
| 2001 | Friends | Gowtham | |
| 2001 | Vaanchinathan | Siva | |
| 2001 | Kaatrukkenna Veli | Dr. Subhash Chandra Bose | |
| 2001 | Krishna Krishna | Balakrishnan | |
| 2001 | Dosth | Dharmaraj | |
| 2001 | Narasimha | Terrorist | |
| 2001 | Asokavanam | Madhu | |
| 2001 | Manadhai Thirudivittai | Ashok | |
| 2001 | Thavasi | Thangarasu | |
| 2002 | Pammal K. Sambandam | Malathi's Brother | |
| 2002 | Saptham | | |
| 2002 | Enge Enadhu Kavithai | Bhaskar | |
| 2002 | Panchathantiram | Hanumanth Reddy | |
| 2002 | Shree | Sivakumar | |
| 2002 | Jaya | | |
| 2002 | Virumbugiren | | |
| 2003 | Ramachandra | Suresh Kumar | |
| 2003 | Chokka Thangam | | |
| 2003 | Vaseegara | Sriman | |
| 2003 | Pop Corn | | |
| 2003 | Nala Damayanthi | Badri | |
| 2003 | Thayumanavan | | |
| 2003 | Thennavan | | |
| 2003 | Diwan | Duraisingam's son | |
| 2003 | Kadhal Kirukkan | Police Officer | |
| 2003 | Indru | Richard | |
| 2004 | Aaytha Ezhuthu | Dilli | |
| 2004 | Kudaikul Mazhai | | |
| 2005 | Sukran | Corrupt Police Officer | |
| 2005 | Thaka Thimi Tha | | |
| 2005 | Thullum Kaalam | Meter Govind | |
| 2005 | Sorry Enaku Kalyanamayidichu | Ashok | |
| 2005 | Unarchigal | Ramesh | |
| 2006 | Imsai Arasan 23rd Pulikecei | Agandamuthu | |
| 2006 | Nenjirukkum Varai | | |
| 2006 | Kovai Brothers | | |
| 2007 | Pokkiri | Saravanan | |
| 2007 | Viyabari | | |
| 2007 | Thoovanam | | |
| 2007 | Satham Podathey | Police inspector | |
| 2007 | Nam Naadu | | |
| 2007 | Vegam | | |
| 2007 | Azhagiya Tamil Magan | Sakthi | |
| 2008 | Sila Nerangalil | | |
| 2008 | Arasangam | Terrorist | |
| 2008 | Pandi | Rajapandi | |
| 2008 | Nalla Ponnu Ketta Paiyyan | Anand | |
| 2008 | Naayagan | Viswanath | |
| 2008 | Aegan | | |
| 2008 | Sadhu Miranda | | |
| 2008 | Pattaya Kelappu | Ananthakrishnan | |
| 2009 | Villu | Max | |
| 2009 | Satrumun Kidaitha Thagaval | | |
| 2009 | Ilampuyal | | |
| 2009 | Thoranai | Ganesan | |
| 2009 | Engal Aasan | Kumar | |
| 2009 | Aarumaname | Moorthy | |
| 2009 | Unnaipol Oruvan | Aravind Babu | |
| 2010 | Sura | Thandapani | |
| 2010 | Indrasena | | |
| 2010 | Mandabam | | |
| 2010 | Manmadan Ambu | Madhanagopal's friend | |
| 2011 | Aivar | Ramana | |
| 2011 | Muni 2: Kanchana | Raghava's brother | |
| 2011 | Aduthathu | Prathap | |
| 2011 | Vedi | Cheemachu alias Srinivasan | |
| 2011 | Vellore Maavattam | | |
| 2011 | Sadhurangam | | |
| 2011 | Anandha Thollai | | |
| 2011 | Naane Varuven | | |
| 2011 | Naan Aval Adhu | | Unreleased |
| 2012 | Billa II | Lawyer | |
| 2012 | Ajantha | | |
| 2013 | Samar | Jayaraj | |
| 2013 | Naiyaandi | Paramjothy | |
| 2014 | Azhagiya Pandipuram | Veera Dayalan | |
| 2015 | Aambala | Naddu Ponnu's Husband | |
| 2015 | Kanchana 2 | Dr. Prasad | Edison Award for Best Supporting Actor |
| 2015 | Massu Engira Masilamani | Salesman Sripathy | |
| 2016 | Miruthan | Mall Security | |
| 2016 | Muthina Kathirika | Gopi | |
| 2017 | Bairavaa | PK's assistant | |
| 2017 | Motta Shiva Ketta Shiva | Kasi | |
| 2017 | Ippadai Vellum | | |
| 2017 | Ulkuthu | Sekar | |
| 2018 | Sketch | Bhaskar | |
| 2018 | Kadaikutty Singam | Adiyamaan (Safari) | |
| 2018 | Utharavu Maharaja | | |
| 2019 | Kanchana 3 | Raghava's brother | |
| 2020 | Darbar | Lily's cousin | |
| 2021 | Master | JD's friend | |
| 2022 | Naai Sekar | "Krodham" Ravi | |
Telugu Movies
| Year | Film | Role | Notes |
| --- | --- | --- | --- |
| 1975 | Bangara Manushulu | | Child artiste |
| 1993 | Dongalunaru Jagartha | | |
| 1994 | Top Hero | Dasu's son | |
| 1996 | Maa Inti Aadapaduchu | | |
| 2001 | Snehamante Idera | Gautham | Remake of Friends (2001) |
| 2002 | Seshu | Seshu's friend | Remake of Sethu (1999) |
| 2004 | Dharma | | |
| 2009 | Pistha | Rambabu | Telugu version of Thoranai |
| 2009 | Eenadu | Aravind Babu | Telugu version of Unnaipol Oruvan |
| 2011 | Oosaravelli | Johnny | |
| 2012 | Rebel | Ajay | |
| 2015 | Tripura | Taddi Taapaarao | |
TV Show
Anni
Comedy Junction
Pandian Stores
Images
Check out the latest photos of Sriman,