Silambarasan Wiki, Biography, Age, Movies, Images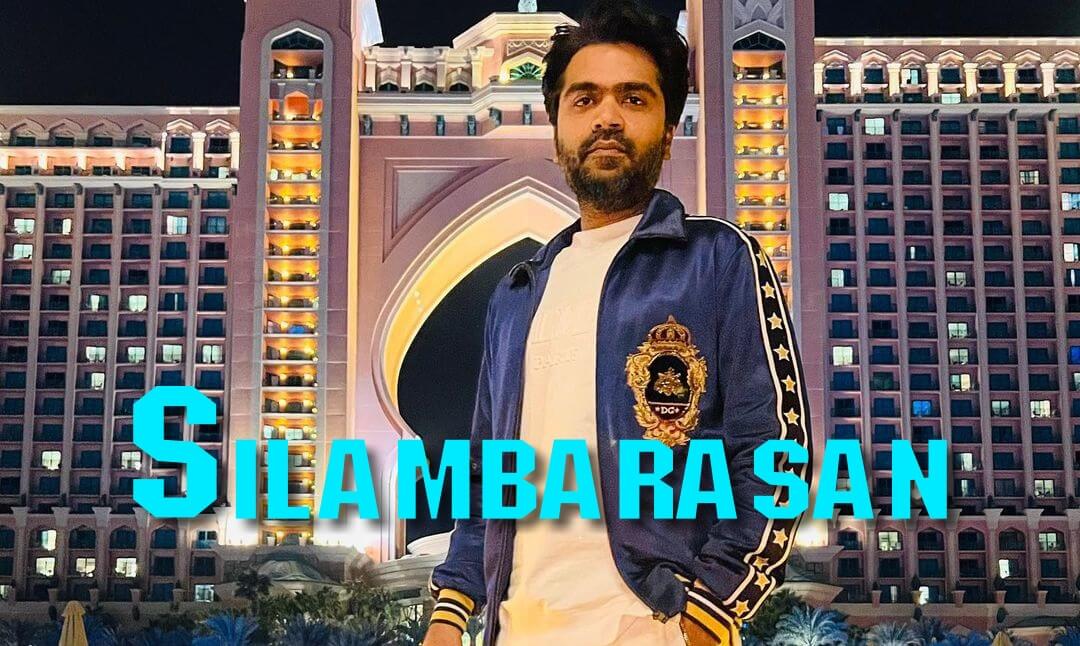 Silambarasan Thesingu Rajendran, often recognized as T. R. Silambarasan, Simbu, or STR, is an Indian Film Actor, Director, Playback singer, and Music Director who predominantly appears in the Tamil Film Industry. He started his career by playing roles as a child artist in films directed by his father T. Rajendar, before his first lead role in Kadhal Azhivathillai (2002), under his father's direction and produced by his mother Usha. He plays the lead in Lingusamy's feature film. But unfortunately, he postpones his shoot to travel to the US for his father T Rajendara's Treatment.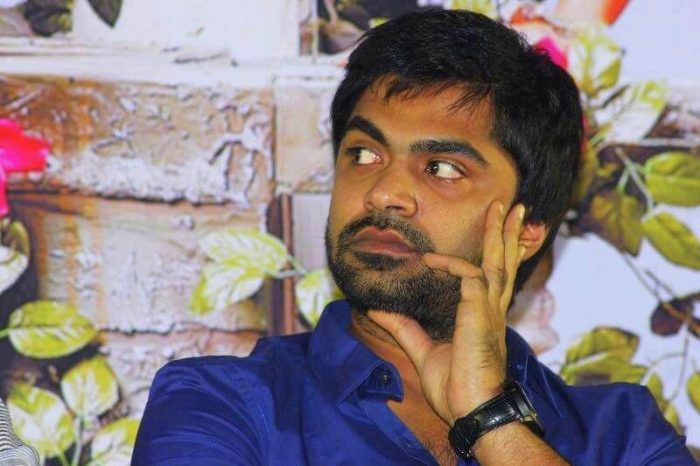 Silambarasan was born on 3 February 1983 in Chennai, Tamil Nadu. He is the eldest child of T. Rajendar and Usha. He has a younger brother Kuralarasan, and a sister Ilakiya. He has completed his schooling at the Don Bosco Matriculation Higher Secondary School and St.John's International Residential School. Simbu joined the film industry from a young age and acted in many of his father's films until 2002. Then he started acting as a hero (2002) Kadhal Azhivathillai.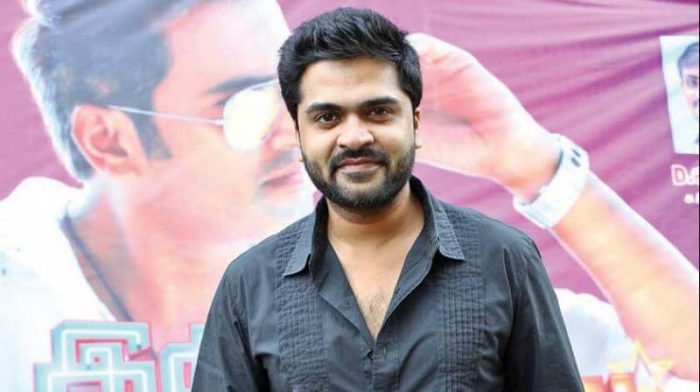 Biography
Name
Silambarasan
Real Name
Silmbarasan Thesingu Rajendar
Nickname
Simbu
Profession
Actor, Singer, Lyricist
Date of Birth
3 February 1983
Age
39 (as of 2022)
Zodiac sign
Aquarius
Family
Father: T. Rajendar
Mother: Usha Rajendar
Brother: Kuralarasan Rajendar
Sister: Ilakiya Rajendar
Marital Status
Unmarried
Affairs/Girlfriends
Nayanthara (Actress)
Hansika Motwani (Actress)
Wife
NA
Children
NA
Religion
Hindu
Educational Qualification
Graduation
School
Don Bosco Matriculation Higher Secondary School, Chennai
Shrine Vailankanni Matriculation Higher Secondary School, Chennai
St. John's International Residential School, Chennai
Santhome Higher Secondary School, Chennai
The Ashram School, Chennai
College
Loyola College, Chennai
Hobbies
Singing, Writing
Birth Place
Chennai, Tamil Nadu, India
Hometown
Chennai, Tamil Nadu, India
Current City
Chennai, Tamil Nadu, India
Nationality
Indian
Social Media Profiles
Movies
| Year | Film | Role(s) | Notes |
| --- | --- | --- | --- |
| 1984 | Uravai Kaatha Kili | Chimbu | Child Artist |
| 1986 | Mythili Ennai Kaathali | Chimbu | Child Artist |
| 1987 | Oru Thayin Sabhatham | Chimbu | Child Artist |
| 1988 | En Thangai Kalyani | Chimbu | Child Artist |
| 1989 | Samsara Sangeetham | Chimbu | Child Artist |
| 1991 | Shanti Enathu Shanti | Babu | Child Artist |
| 1992 | Enga Veetu Velan | Velan | Child Artist |
| 1993 | Pettredutha Pillai | Kumaran | Child Artist |
| 1993 | Sabash Babu | Babu | Child Artist |
| 1994 | Oru Vasantha Geetham | Silambhu | Child Artist |
| 1995 | Thai Thangai Paasam | Velu | Child Artist |
| 1999 | Monisha En Monalisa | Himself | Child Artist |
| 2001 | Sonnal Thaan Kaadhala | Himself | Cameo Appearance |
| 2002 | Kadhal Virus | Himself | Cameo Appearance |
| 2002 | Kadhal Azhivathillai | Simbhu | Debut as a Lead Actor |
| 2003 | Dum | Sathya | |
| 2003 | Alai | Aadhi | |
| 2004 | Kovil | Sakthivel | |
| 2004 | Kuththu | Gurumoorthy | |
| 2004 | Manmadhan | Madhankumar (Manmadhan), Madhanraj[a] | Dual Role Also Screen Writer |
| 2005 | Thotti Jaya | Jayachandran (Thotti Jaya)[b] | |
| 2006 | Saravana | Saravana | |
| 2006 | Vallavan | Vallavan (Pallan)[b] | Also Director & Screen Writer |
| 2008 | Kaalai | Jeeva | |
| 2008 | Silambattam | Vichu, Thamizharasan[a] | Dual role |
| 2010 | Goa | Madhankumar | Cameo Appearance |
| 2010 | Vinnaithaandi Varuvaayaa | Karthik Sivakumar | 25th Film |
| 2010 | Ye Maaya Chesave | Himself | Cameo Appearance |
| 2011 | Vaanam | Thillai Raja ("Cable" Raja/Raj)[b] | |
| 2011 | Osthe | Osthi Velan | |
| 2012 | Podaa Podi | Arjun | |
| 2013 | Kanna Laddu Thinna Aasaiya | Himself | Cameo Appearance |
| 2014 | Inga Enna Solluthu | Raghu | Cameo Appearance |
| 2015 | Dongaata | Himself | Cameo Appearance |
| 2015 | Kaaka Muttai | Himself | Cameo Appearance |
| 2015 | Vaalu | Sakthi (Sharp)[b] | |
| 2016 | Idhu Namma Aalu | Shiva | |
| 2016 | Achcham Yenbadhu Madamaiyada | Rajinikanth Muralidharan | |
| 2017 | Anbanavan Asaradhavan Adangadhavan | Madura Michael, Ashwin Thatha, Thikku Siva[c] | Triple role |
| 2018 | Chekka Chivantha Vaanam | Ethirajan Senapathi | |
| 2018 | Kaatrin Mozhi | Himself | Cameo Appearance |
| 2019 | Vantha Rajavathaan Varuven | Adithya (Raja)[b] | |
| 2019 | 90 ML | Himself | Cameo Appearance |
| 2021 | Eeswaran | Eeswaran | |
| 2021 | Maanaadu | Abdul Khaaliq | |
| 2022 | Maha | Malik | Completed; Cameo Appearance |
| 2022 | Vendhu Thanindhathu Kaadu | Muthu | Post Production |
| 2022 | Pathu Thala | A.G.R | Filming |
| 2022 | Corona Kumar | Kumar | Pre-production |
Short Film
2020 – Karthik Dial Seytha Yenn as Karthik Sivakumar
Television
2007 – Jodi Number One as Judge
2002 – Bigg Boss Ultimate as Host
Voice Over
2009 – Slumdog Millionaire for Dev Patel/Jamal Malik
2017 – Katha Nayagan as Narrator
Discography
As Playback Singer
| Year | Song(s) | Film | Composer |
| --- | --- | --- | --- |
| 1989 | "I am a Little Star" | Samsara Sangeetham | T. Rajendar |
| 1999 | "Monisha" | Monisha En Monalisa | T. Rajendar |
| 1999 | "Mo Mo Monisha" | Monisha En Monalisa | T. Rajendar |
| 1999 | "Monalisa Monalisa" | Monisha En Monalisa | T. Rajendar |
| 2002 | "Mullaaga Kuththakkodaathu" | Sonnal Thaan Kaadhala | T. Rajendar |
| 2002 | "Chukkumala Chukkumala" | Sonnal Thaan Kaadhala | T. Rajendar |
| 2002 | "Baila More" | Kadhal Virus | A. R. Rahman |
| 2002 | "Jothikava" | Kadhal Azhivathillai | T. Rajendar |
| 2002 | "Clinton Magalo" | Kadhal Azhivathillai | T. Rajendar |
| 2002 | "Paarkadha Podhu Podhu" | Kadhal Azhivathillai | T. Rajendar |
| 2002 | "Kalakkuthu Karagaatam" | Sri Bannari Amman | T. Rajendar |
| 2002 | "Queen Marys" | Maaran | Deva |
| 2002 | "Sight Adippom" | April Maadhathil | Yuvan Shankar Raja |
| 2002 | "Stella Maris" | Samasthanam | Deva |
| 2002 | "Koththamalli" | Samasthanam | Deva |
| 2002 | "Dil Dil Dil" | Red | Deva |
| 2003 | "Natpe Natpe" | Whistle | D. Imman |
| 2003 | "Kuththadii Kuththadi" | Ramachandra | Deva |
| 2003 | "Kalakkuven" | Dum | Deva |
| 2003 | "Karuppo Sivappo" | Dum | Deva |
| 2003 | "Adra Adra Dum" | Dum | Deva |
| 2003 | "Kadhal Panna" | Kovil | Harris Jayaraj |
| 2004 | "Pothu Thaaku" | Kuththu | Srikanth Deva |
| 2004 | "En Aasai Mythiliae" | Manmadhan | Yuvan Shankar Raja |
| 2004 | "Thathai Thathai" | Manmadhan | Yuvan Shankar Raja |
| 2004 | "Chedi Onnu Mulaikudhey" | Manmadhan | Yuvan Shankar Raja |
| 2006 | "Gori Thera" | Saravana | Srikanth Deva |
| 2006 | "Kadhal Keedal" | Saravana | Srikanth Deva |
| 2006 | "Orangattu" | Yuga | Dhina |
| 2006 | "Eppadiyum Oruthankidda" | Nee Venunda Chellam | Dhina |
| 2006 | "Loosu Penne" | Vallavan | Yuvan Shankar Raja |
| 2006 | "Loosu Penne (Club Mix)" | Vallavan | Yuvan Shankar Raja |
| 2006 | "Kadhal Vanthirichu" | Vallavan | Yuvan Shankar Raja |
| 2006 | "Yammaadi Aathaadi" | Vallavan | Yuvan Shankar Raja |
| 2006 | "Loosu Ammayi" | Vallabha (D) | Yuvan Shankar Raja |
| 2006 | "Loosu Ammayi(Club Mix)" | Vallabha (D) | Yuvan Shankar Raja |
| 2007 | "Hello Hello I Love You" | Veerasamy | T. Rajender |
| 2007 | "Oyyale" | Nee Naan Nila | Dhina |
| 2007 | "Parangimala" | Pazhaniappa Kalloori | R. P. Patnaik |
| 2008 | "Mabbe Masakesindile" | Nenu Meeku Telusa...? | Achu Rajamani |
| 2008 | "Pokkirina" | Sandai | Dhina |
| 2008 | "Thanni Karuthuruchi" | Ennai Theriyuma ...? (D) | Achu Rajamani |
| 2008 | "Kutti Pisase" | Kaalai | G. V. Prakash Kumar |
| 2008 | "Vanthutaanda Kaalai" | Kaalai | G. V. Prakash Kumar |
| 2008 | "Nallamdhana" | Silambattam | Yuvan Shankar Raja |
| 2008 | "Vechukkava (Remix)" | Silambattam | Yuvan Shankar Raja |
| 2008 | "Nijamena" | Maa Vaadu (D) | Yuvan Shankar Raja |
| 2009 | "Karuppayee" | Aathi Narayana | Srikanth Deva |
| 2009 | "Mansellam" | Kulir 100° | Bobo Shashi |
| 2009 | "Thallakulam" | Renigunta | Ganesh Raghavendra |
| 2009 | "Mallakottai Kannu" | Anthony Yaar? | Dhina |
| 2010 | "Kannakkol Thiruda" | Nellu | S. S. Kumaran |
| 2010 | "Ka Ka Ka" | Naanayam | James Vasanthan |
| 2010 | "Pattu Pattu" | Thillalangadi | Yuvan Shankar Raja |
| 2010 | "Sundara Purusha" | Murattu Kaalai | Srikanth Deva |
| 2010 | "Sama Sama Yama Yama" | Drohi | V. Selvaganesh |
| 2010 | "Oola Vediyae" | Thottupaar | Srikanth Deva |
| 2010 | "Kaattuvazhi" | Mambattiyan | S. Thaman |
| 2011 | "No Money No Honey" | Vaanam | Yuvan Shankar Raja |
| 2011 | "Evan Di Unna Pethan" | Vaanam | Yuvan Shankar Raja |
| 2011 | "Pondati" | Osthe | S. Thaman |
| 2011 | "Nathiyile- Fully Loaded" | Doo | Abishek-Lawrence |
| 2011 | "Nathiyile Alai Ondru" | Doo | Abishek-Lawrence |
| 2011 | "Love Anthem" | Non-album single | Silambarasan |
| 2012 | "Love Panlaama Venaama" | Podaa Podi | Dharan Kumar |
| 2012 | "I am a Kuthu Dancer" | Podaa Podi | Dharan Kumar |
| 2012 | "Appan Mavane Vaada" | Podaa Podi | Dharan Kumar |
| 2012 | "Natpukkillai Ellai" | Sridar (D) | Rahul Raj |
| 2012 | "Vandharai Vazhavaikum" | Mathil Mel Poonai | Ganesh Raghavendra |
| 2013 | "Oru Porambokku" | Kedi Billa Killadi Ranga | Yuvan Shankar Raja |
| 2013 | "Kalaipom" | Naan Rajavaga Pogiren | G. V. Prakash Kumar |
| 2013 | "Jagada Jagada Remix" | Backbench Student | Sunil Kashyap |
| 2013 | "Diamond Girl" | Baadshah | S. Thaman |
| 2013 | "Venannu Sonnada" | Anbha Azhaga | Arul Murugan |
| 2013 | "Vellithirai" | Netru Indru | Rehaan |
| 2013 | "Bujji Pilla" | Potugadu | Achu|i |
| 2014 | "Kuttipayale" | Inga Enna Solluthu | Dharan Kumar |
| 2014 | "Maman Machan" | Vallinam | S. Thaman |
| 2014 | "Penne Penne" | Marumunai | Sathyadev |
| 2014 | "Engathaan Porantha" | Vaalu | S. Thaman |
| 2014 | "Love Endraven" | Vaalu | S. Thaman |
| 2015 | "Adiye Rathiye" | Sagaptham | Karthik Raja |
| 2015 | "Melathaalam" | Adida Melam | Abhishek |
| 2015 | "Aasai Mela" | Thiruttu Kalyanam | Vaidhy |
| 2015 | "Hitu Songu Maama" | Sakalakala Vallavan | S. Thaman |
| 2015 | "Desi Girl" | Saagasam | S. Thaman| |
| 2015 | "Beep Song" | Non-album single | Anirudh Ravichander |
| 2016 | "Kaathaga" | Idhu Namma Aalu | Kuralarasan |
| 2016 | "En Raagam Oru Thalai Raagam" | Idhu Namma Aalu | Kuralarasan |
| 2016 | "Naa Ragam Ontriragam" | Saraahsudu (D) | Kuralarasan |
| 2016 | "Vote Song" | Non-album single | Silambarasan |
| 2016 | "Thaarumaaru Thakkaalisoru" | Veera Sivaji | D. Imman| |
| 2016 | "Hot Shot Hero" | Thikka | S. Thaman |
| 2016 | "Aattaikku Ready ah" | Non-album single | S. Thaman |
| 2016 | "Sumar Moonji Kumaru" | Bruce Lee | G. V. Prakash Kumar |
| 2016 | "Showkali" | Achcham Yenbadhu Madamaiyada | A. R. Rahman |
| 2017 | "Trend Song" | Anbanavan Asaradhavan Adangadhavan | Yuvan Shankar Raja |
| 2017 | "Peiyophobilia" | Rum | Anirudh Ravichander |
| 2017 | "Raththam En Raththam" | Anbanavan Asaradhavan Adangadhavan | Yuvan Shankar Raja |
| 2017 | "Ek Gau Mein" | Sangili Bungili Kadhava Thorae | Vishal Chandrasekhar |
| 2017 | "Seruppu Song" | En Aaloda Seruppa Kaanom | Ishaan Dev |
| 2018 | "Bakku Bakku" | Thodraa | R. N. Uthamaraja |
| 2018 | "Kuniduthakka tha" | Iruvudellava Bittu | Sridhar V. Sambhram |
| 2018 | "Naan Yaarunnu Theriyumma" | Raja Ranguski | Yuvan Shankar Raja |
| 2018 | "Periyar Kuthu" | Non-album single | Ramesh Thamilmani |
| 2019 | "Cow Song" | Natpuna Ennanu Theriyuma | Dharan Kumar |
| 2019 | "Pinjula Pinjula" | Simba | Vishal Chandrasekhar |
| 2019 | "Red Cardu" | Vantha Rajavathaan Varuven | Hiphop Tamizha |
| 2019 | "Gokka Makka" | Titanic Kadhalum Kavundhu Pogum | Nivas K. Prasanna |
| 2019 | "Marana Matta" | 90ML | Silambarasan |
| 2019 | "Sivabaanam" | 90ML | Silambarasan |
| 2019 | "Kadhal Kadikkuthu" | 90ML | Silambarasan |
| 2020 | "Rainbow Thiralil" | Takkar | Nivas K. Prasanna |
| 2020 | "No Cash" | Thatrom Thookrom | Balamurali Balu |
| 2020 | "Dei Mamu" | Ivan Than Utthaman | S. Thaman |
| 2020 | "Don't Worry Pullingo" | Irumbu Manithan | KS.Manoj |
| 2020 | "Superstar Anthem" | Friendship | DM.Udhay Kumar |
| 2020 | "Gneyang Kaatthal Sei" | Album Song | Srinath Pitchai |
| 2021 | "Mangalyam" | Eeswaran | S. Thaman |
| 2021 | "Yaaraiyum Ivalo Azhaga" | Sultan | Vivek-Mervin |
| 2021 | "Muruga" | Yaadhum Oore Yaavarum Kelir | Nivas K Prasanna |
| 2021 | "Voice of Unity" | Maanaadu | Yuvan Shankar Raja |
| 2022 | "FIR Theme song" | FIR | Ashwath |
| 2022 | "Bullet Song" | The Warriorr | Devi Sri Prasad |
| 2022 | "Kaalathukkum Nee Venum" | Vendhu Thanindhathu Kaadu | A. R. Rahman |
As Lyricist
| Year | Song(s) | Film | Composer |
| --- | --- | --- | --- |
| 2003 | "Adra Adra Dum" | Dum | Deva |
| 2006 | "Loosu Penne" | Vallavan | Yuvan Shankar Raja |
| 2008 | "Kaala Kaala" | Kaalai | G. V. Prakash Kumar |
| 2008 | "Where Is The Party" | Silambattam | Yuvan Shankar Raja |
| 2011 | "Love Anthem" | Non-album single | Silambarasan |
| 2011 | "Evan Di Unna Pethan" | Vaanam | Yuvan Shankar Raja |
| 2011 | "Pondati" | Osthe | S. Thaman |
| 2012 | "Love Panlaama Venaama" | Podaa Podi | Dharan Kumar |
| 2012 | "I Am A Kuthu Dancer" | Podaa Podi | Dharan Kumar |
| 2014 | "Kuttipayale" | Inga Enna Solluthu | Silambarasan |
| 2015 | "Love Endravan" | Vaalu | S. Thaman |
| 2015 | "Engathaan Porantha" | Vaalu | S. Thaman |
| 2015 | "Beep Song" | Non-album single | Anirudh Ravichander |
| 2016 | "Kaathaga" | Idhu Namma Aalu | Kuralarasan |
| 2016 | "Vote Song" | Non-album single | Silambarasan |
| 2017 | "Trend Song" | Anbanavan Asaradhavan Adangadhavan | Yuvan Shankar Raja |
| 2017 | "Spiritual Gaana" | Anbanavan Asaradhavan Adangadhavan | Yuvan Shankar Raja |
| 2017 | "Thatha love" | Anbanavan Asaradhavan Adangadhavan | Yuvan Shankar Raja |
As composer
| Year | Album | Notes |
| --- | --- | --- |
| 2011 | Love Anthem | Non-album single |
| 2014 | Inga Enna Solluthu | Only one song "Kuttipayale" |
| 2016 | Vote Song | Non-album single |
| 2017 | Sakka Podu Podu Raja | |
| 2019 | 90ML | |
Awards
Honors
2006 – Kalamamani from the Government of Tamil Nadu
2022 – Honorary Doctorate by Vels University
Winners
2012 – SIIMA Award for Stylish Star of South Cinema IK
2014 – SIIMA Award for Best Male Playback Singer (Telugu) for "Diamond Girl" from Baadshah
2011 – ITFA Best Actor Award for Vaanam
2010 – Edison Award for Best Actor for Vinnaithaandi Varuvaaya
2010 – Big FM Tamil Entertainment Awards – Most Entertaining Actor Award for Vinnaithaandi Varuvaaya
2009 – Isaiyaruvi Tamil Music Awards – Rising Star Lyricist for "Where is the Party" for Silambattam
2009 – Isaiyaruvi Tamil Music Awards – Best Dancer for Silambattam
2016 – Edison Award for Best Actor for Achcham Yenbadhu Madamaiyada
Nominations
2010 – Vijay Award For Best Actor for Vinnaithaandi Varuvaaya
2010 – Filmfare Award for Best Actor – Tamil for Vinnaithaandi Varuvaayaa
Images
Take a look at the cool new photos of actor Simbu,