Naam Iruvar Namakku Iruvar Serial | Cast & Crew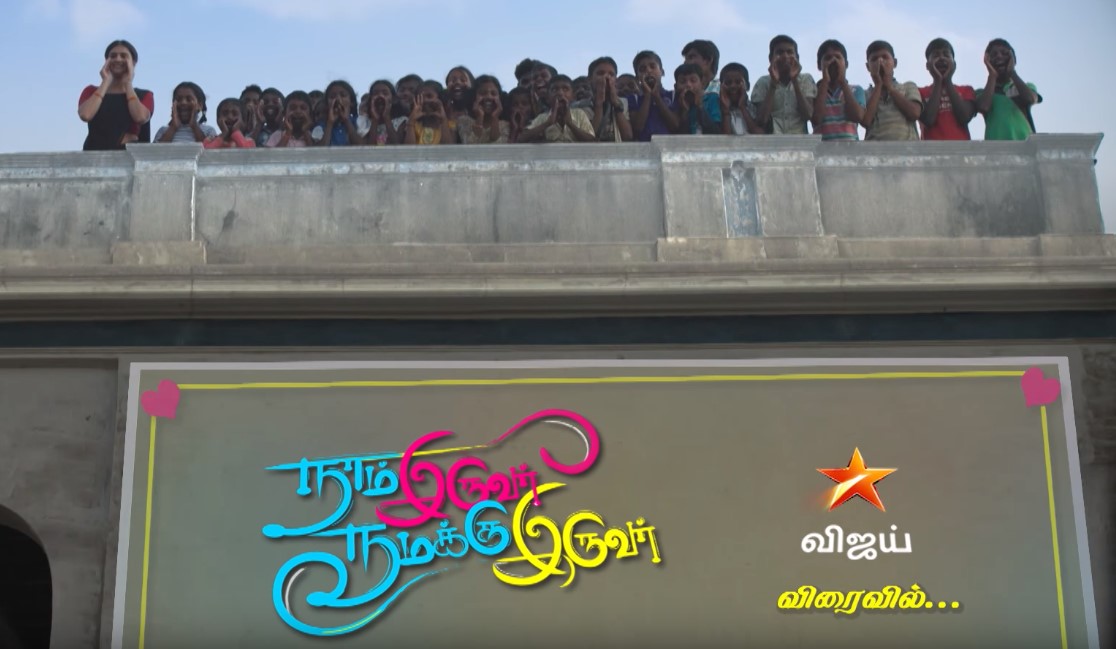 Naam Iruvar Namakku Iruvar is an upcoming Tamil Language Family Romance Drama which is scheduled to be telecasted in Star Vijay Channel. The serial starres Senthil Kumar (Mirchi Senthil), Raksha Holla and Actress Reshmi in the lead roles. Senthil Kumar is playing the dual role in this serial. The serial is scheduled to be telecast at 6.30 pm on weekdays. This serial replaces Pagal Nilavu's slot and Pagal Nilavu is rescheduled at 6.00 pm from 26/03/2018. Check out below for Naam Iruvar Namakku Iruvar Serial, Cast & Crew, Promos, Highlights and other details:
Read other Television Show Details: Avalum Naanum Serial | Super Singer 6 | Ponmagal Vanthal | Nayagi
Naam Iruvar Namakku Iruvar Serial
| | |
| --- | --- |
| Name | Naam Iruvar Namakku Iruvar |
| Director | Thai Selvam |
| Channel | Vijay TV |
| Timing | Monday to Friday @6.30 pm |
| Genre | Family Village Romance Drama |
| Release Date | 26th March 2018 |
| Starring | Senthil Kumar, Raksha Holla & Reshmi |
| Language | Tamil |
| Running Time | 20 to 24 minutes per episode |
Naam Iruvar Namakku Iruvar Serial Cast & Crew
Naam Iruvar Namakku Iruvar Synopsis
This serial is about the Twin Brothers Mayan and Aravind. Aravind and Mayan have not seen each other since birth as Aravind was given to a couple who didn't have a child. They took Aravind to the city and raise him there. He becomes a doctor while Mayan is a job-less easy going villager. Mayan doesn't care about anyone and he leads a happy life as a jobless person. After growing up, Aravind comes to know that he is an adopted child to visits the village to see his real mom and dad.
Devi is from City. She is a rich girl with attitude while Thamarai is an innocent village girl. The serial is about Mayan and Aravind's meeting and also about their love with the two girls. A new and interesting attempt by the director Thai Selvam. Let's wait and watch the happenings in the serial.
Read other Television Show Details: Avalum Naanum Serial | Super Singer 6 | Ponmagal Vanthal | Nayagi