Avalum Naanum Serial Wiki | Cast, Crews & Promos | Vijay TV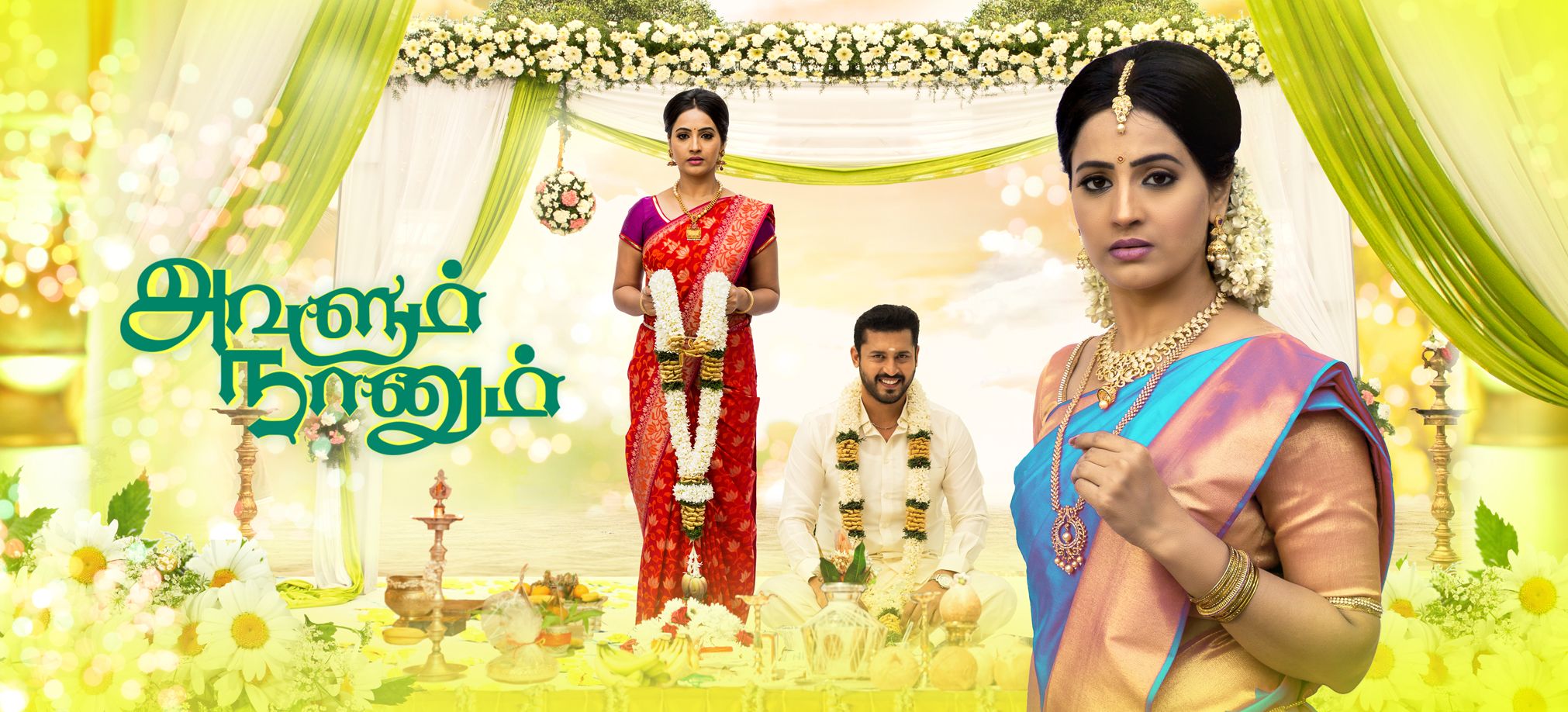 Avalum Naanum is a Tamil Family Melodrama which is getting telecasted on Star Vijay TV. The serial features Mounika Devi in a dual lead role and it is directed by Dhanush. Amruth is playing the male lead of the serial. Avalum Naanum serial is aired starting from 26th of February 2018 at 1.30 pm on Star Vijay TV and it is named as "Vijay Matinee Thodargal". Check out below for Avalum Naanum Serial wiki, cast, crew, promos and other details
Avalum Naanum Serial Wiki
| | |
| --- | --- |
| Name | Avalum Naanum |
| Director | Dhanush |
| Channel | Vijay TV |
| Timing | Monday to Friday @1.30 pm |
| Genre | Family Melodrama |
| Release Date | 26th February 2018 |
| Starring | Mounika Devi, Amruth Kalam |
| Language | Tamil |
| Running Time | 20 to 24 minutes per episode |
Avalum Naanum Serial Cast & Crew
The below are the cast & Crew of the serial Avalum Naanum:
Mounika Devi as Nila and Diya (Dual Lead Role)
Amruth as Praveen (Male Lead Role)
Kannan (Nila & Diya's father)
Sri Latha
Other casts yet to be updated
Avalum Naanum Initial Promo
Avalum Naanum is a story which revolves around the twin sisters Nila and Diya. Mounika Devi is playing the twin sisters role. As per the initial promo, Nila's marriage is fixed with Praveen and Nila was asked to change her dress for the marriage ceremony. As Nila was not interested in this marriage, she leaves the marriage hall. Diya along with her parents found a piece of paper in Nila's room stating "I'm going on my way" which shocks them. The marriage ceremony is ready and they were waiting for Nila to arrive but as she is not there, Diya grooms herself as a Bride to save their families Pride.
This was the initial promo which was released for the Avalum Naanum serial. Tune in to Vijay TV at 1.30pm every day to watch the full episodes of Avalum Naanum.