Manimegalai Wiki, Biography, Age, Husband, TV Shows, Images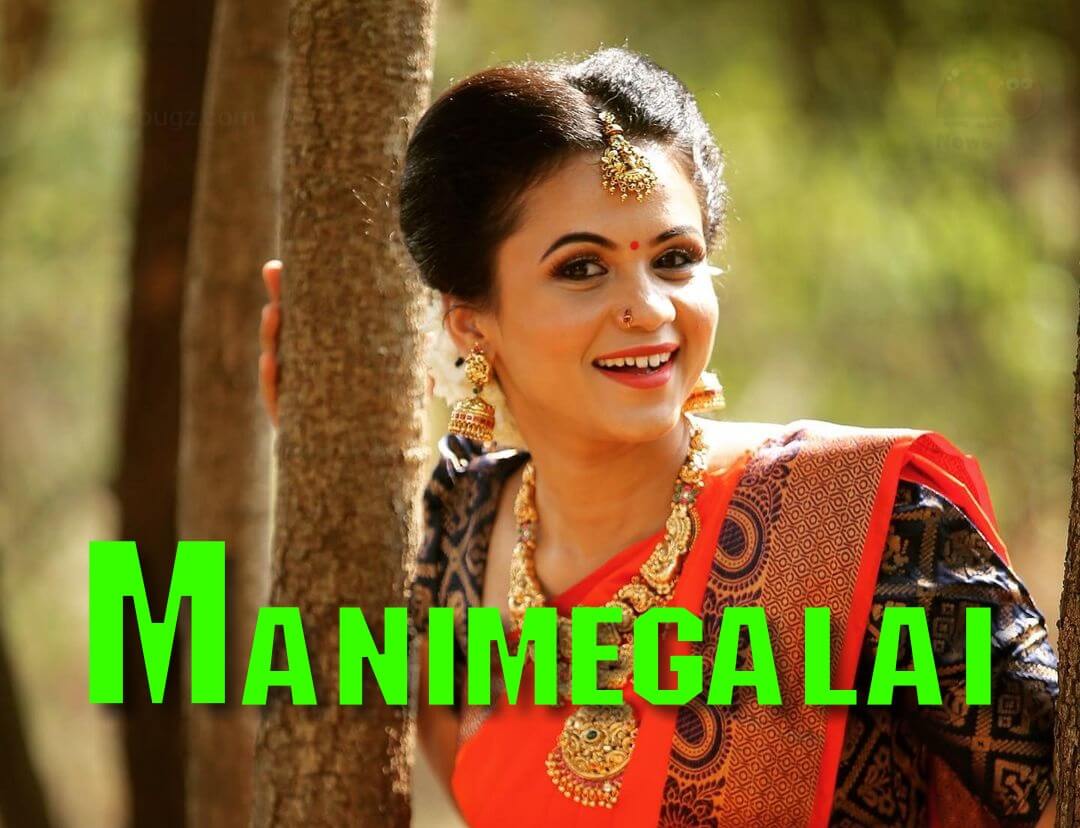 Manimegalai is an Indian television presenter and anchor from Chennai, Tamil Nadu. She is well known for her works on the leading television channels Star Vijay TV, Sun Music, and Sun TV. She started her career in Sun Music and became famous when she hosted the show "Franka Sollatta". She then entered Star Vijay TV and participated in many shows like Mr & Mrs. Chinnathirai, Cook With Comali (Season 1 & 2), and Kalakka Povathu Yaaru. Currently, she is seen in Cooku With Comali Season 3 as Comali. She shared a post on her Instagram account saying that her husband's KTM bike was stolen, which is worth rupees 2 lakhs.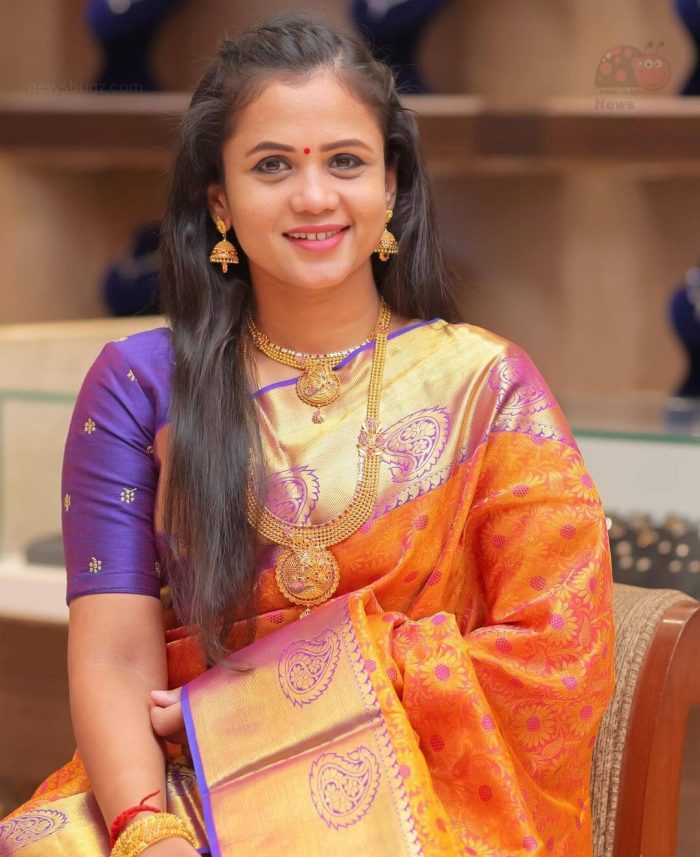 She and her husband Hussain shared a video on their youtube channel about their love story, and how they struggled before and after their marriage. The video became viral and it received 4 lakhs views. Manimegalai did her debut film in Dada (2022).
She continued to host many entertainment shows on Sun TV. She also works with other popular anchors such as Nisha Krishnan and Anjana Rangan and the duo has hosted many shows together, like 'Nanbenda Munnottam', 'Pudhu Padam Epdi Irukku', etc
Biography
Name
Manimegalai
Real Name
Manimegalai
Nickname
Mani
Profession
Anchor and Social Media Influencer
Date of Birth
7 May 1993
Age
29 (as of 2022)
Zodiac sign
Yet to be updated
Family
Father: Ramaayyappan
Mother: Jothi
Marital Status
Married
Husband
Hussain (Dance Choreographer)
Children
NA
Religion
Hindu
Educational Qualification
MBA in HR and Finance
School
St.Johns Higher secondary school
College
SRM Institute of Science and Technology, Kattankulathur, Tamil Nadu
Hobbies
Traveling, Singing, Watching movies
Birth Place
Tirupur, Tamil Nadu, India
Hometown
Tirupur, Tamil Nadu, India
Current City
Chennai, Tamil Nadu, India
Nationality
Indian
Social Media Profiles
Movies
TV Shows
| Telecast Year | Title | Role | Telecast Channel | Notes |
| --- | --- | --- | --- | --- |
| 2010–2011 | Super Hits | Host | Sun Music | Debut Show |
| 2011 | Vazhthalam Vanga | Host | Sun Music | Bday wishes are conveyed |
| 2012–2013 | Vettipechu | Host | Sun Music | 2 VJs discuss the gossips of cinema industry and celebraties |
| 2012–2013 | Kollywood Diaries | Host | Sun Music | Interview with Celebrities. Notably interviewed Kamal Haasan when she was 21 years.[28] |
| 2012–2014 | Isaiyodu Vilaiyadu | Host | Sun Music | Live game show |
| 2013 | Pattu.com | Host | Sun Music | The audience comments in social media are read |
| 2013 | Knock Knock | Host | Sun Music | Prank show |
| 2013–2014 | Vanakkam Sunmusic | Host | Sun Music | Morning show |
| 2014 | Run Tamizha Run (RTR) | Host | Sun Music | The host raises voice against social injustices and creates social awareness |
| 2014 | Call Mela Kasu | Host | Sun Music | Game show |
| 2014 | Time Pass | Host | Sun Music | The hosts discuss the gossips |
| 2014 | Hot Seat | Host | Sun Music | Software based live game show |
| 2014 | Take it Easy | Host | Sun Music | Only for few days |
| 2014 | Galatta Kudumbam | Host | Sun Tv | Reality Show with Serial Families |
| 2014–2017 | Pudhu Padam Epdi Iruku | Host | Sun Tv | The host reviews the newly released films |
| 2014–2017 | Pudhu Padangal | Host | Sun Tv | Popular scenes from new movies are played |
| 2014–2015 | Oh My Gawd (OMG) | Host | Sun Music | Updated version of Vettipechu |
| 2014–2015 | Love Today | Host | Sun Music | It is all about love and love stories |
| 2015 | Black | Host | Sun Music | Exploring Haunted places. |
| 2015 | Hot Seat 2 | Host | Sun Music | Season 2 of the popular game show |
| 2015 | Suyambulingam engira Kamal Haasan | Host | Sun Music | Papanasam special |
| 2015 | Franka Sollata | Host | Sun Music | Film stars talk about their personal life |
| 2015–2016 | Music4u | Host | Sun Music | Viewers choice music is played |
| 2016 | Kids Corner | Host | Sun Music | Only for few days |
| 2016 | Vazhthukal | Host | Sun Music | Bday wishes are conveyed. |
| 2016–2017 | Cinema Special | Host | Sun News | Interview with Kollywood Celebrities. Notably interviewed Vivek Oberoi |
| 2016–2018 | Freeyah Vidu | Host | Sun Music | The host will ask questions and the day's topic is discussed. |
| 2018 | Hit List | Host | Sun Music | The hit songs of the movies are played |
| 2018 | Semma Morning | Host | Sun Music | Morning show |
| 2018 | Kollywood Central | Host | Sun Music | |
| 2018 | One by Two | Host | Sun Music | The hosts explore various fields of work |
| 2019 | Mr. and Mrs. Chinnathirai | Contestant with Hussain | Star Vijay | 2nd Runner-Up |
| 2019 | Thala Deepawali | Host | Star Vijay | Diwali Special Show |
| 2019 | Vijay Natchathira Kondattam | Host | Star Vijay | In various places such as Thoothukudi, Kanyakumari, Dharmapuri and Hosur. |
| 2019–2020 | Kalakka Povathu Yaaru Champions (Season 2) | Host | Star Vijay | Comedy show |
| 2019–2020 | Cooku With Comali (Season 1) | Comali | Star Vijay | Cooking - Comedy reality show |
| 2020–2021 | Cooku With Comali (Season 2) | Comali | Star Vijay | Missed shooting few episodes due to an injury and returned only to finale |
| 2020 | Bharathi Kannamma | Manimegalai | Star Vijay | Guest Appearance for 1 episode |
| 2020 | Karthiyudan Ulavar Thirunal | Herself | Star Vijay | Pongal special show with actor Karthi |
| 2020 | Idhu Enga Aattam | Host | Star Sports Tamil | Ipl special show |
| 2021 | Super Singer 8 | Host | Star Vijay | Only for grand launch |
| 2021 | Kadhale Kadhale | Participant along with Hussain | Star Vijay | Valentine's day Special |
| 2021 | Idhu Enga Aattam with Comali | Host | Star Sports Tamil | Only for a few episodes. |
| 2021 | Single Ponnunga | Host | Star Vijay | One day special show |
| 2021 | Theri Baby | Host | Star Vijay | One day Special show for kids |
| 2021 | Mr. and Mrs. Chinnathirai (Season 3) | Host | Star Vijay | Only for few episodes |
| 2021 | Star Kids | Santosh Subramaniam Hasini | Star Vijay | One day special show |
| 2021 | Mathiyanam na Mass | Host | Star Vijay | Ayudha poojai special show |
| 2021 | Vijay Pallikoodam | Student | Star Vijay | Vijayadashami special show |
| 2021 | Deepavali Sirappu Pattimandram | Speaker | Star Vijay | Deepavali special show |
| 2021 | Pandian Stores Deepavali Kondattam | Host | Star Vijay | Deepavali special show |
| 2021 | Vijay Parambarai | Host | Star Vijay | Deepavali special show |
| 2021 | Pasikithu Lah | Host | Astro Vinmeen | Deepavali special show. |
| 2021 | Comedy Mandram | Speaker | Astro Vinmeen | Deepavali special show |
| 2021 | Namma Veettu Thiruvizha | Host | Star Vijay | Sunday special show |
| 2021 | Christmas Kondattam | Host | Star Vijay | Christmas Celebration along with Velan Movie team |
| 2021 | Christmas Sirappu Pattimandram | Speaker | Star Vijay | Christmas Special |
| 2022 | Anbarivu New Year Special | Host | Star Vijay | Newyear Special with Anbarivu Movie team |
| 2022 | Samsaaram Athu Minsaaram | Participant along with Hussian | Star Vijay | New Year Special[citation needed] |
| 2022 | Pongal Sirappu Pattimandram | Speaker | Star Vijay | Pongal Special |
| 2022 | Comedy Mandram | Speaker | Astro Vinmeen | Pongal special |
| 2022 | Enga Veetu Boss | Host | Star Vijay | One day special show with bigg boss contestants |
| 2022 | Cook with comali (Season 3) | Comali | Star Vijay | Cooking - Comedy reality show |
Award Shows as Host
2018 – Edison Awards in Kalaingar TV
2018 – Tea Kadia Cinema Awards
2018 – Techofes Awards
2020 – MaathareT20 in Kalaingar TV
2021 – MaathareT21 in Kalaingar TV
2021 – Behindwoods Gold Icon Awards in Vijay Television/Behindwoods TV
Album Songs
2022 – Scene-U Singaari as Guest Appearance
Awards and Nominations
| Year | Award | Category | Channel/show | Result | Notes |
| --- | --- | --- | --- | --- | --- |
| 2010 | Vivel Miss Chinnathirai Awards | Miss Beautiful Hair | | Won | A beauty pageant event |
| 2016 | World Human Integration Council Award of Excellence | Best Anchor | Sun Music | Won | Received from the hands of then Governor Dr.K.Rosaiah |
| 2017 | Times of India | Chennai Times 15 Most Desirable Women on Television 2017 | | 14th Position | This was the first edition |
| 2018 | Times of India | Chennai Times 15 Most Desirable Women on Television 2018 | | 14th Position | |
| 2018 | Alegria Awards | Best Anchor | Sun Music | Won | |
| 2018 | Galatta Nakshatra Awards | Best Host Female | Sun Music | Nominated | Withdrew herself out of the voting when she was leading in first position[74] |
| 2021 | Blacksheep Awards | Entertaining Star Couple | Hussain Manimegalai YouTube Channel | Won | Received along with her husband Hussain |
| 2021 | Behindwoods Gold Icon Awards | Best Digital Content Creator | Hussain Manimegalai YouTube Channel | Won | Received along with her husband Hussain |
| 2021 | Vijay Television Awards | Favourite Comedian ( Non-fiction) | Cooku with Comali, Vijay tv | Nominated | Only female to be nominated in the category |
| 2022 | Blacksheep Awards | Favourite Star Couple Vlogger | Hussain Manimegalai YouTube Channel | Won | Received along with her husband Hussain |
| 2022 | Galatta Iconic Women of Television 2022 | Favourite Anchor | Vijay Tv | Nominated | Award show honouring women of television on Women's day |
| 2022 | 7th Annual Vijay Television Awards | Best Anchor - Female | Vijay Tv | Nominated | |
Images
Check out the latest photos of Manimegalai,