Lollu Sabha Swaminathan Wiki, Biography, Age, Movies, Family, Images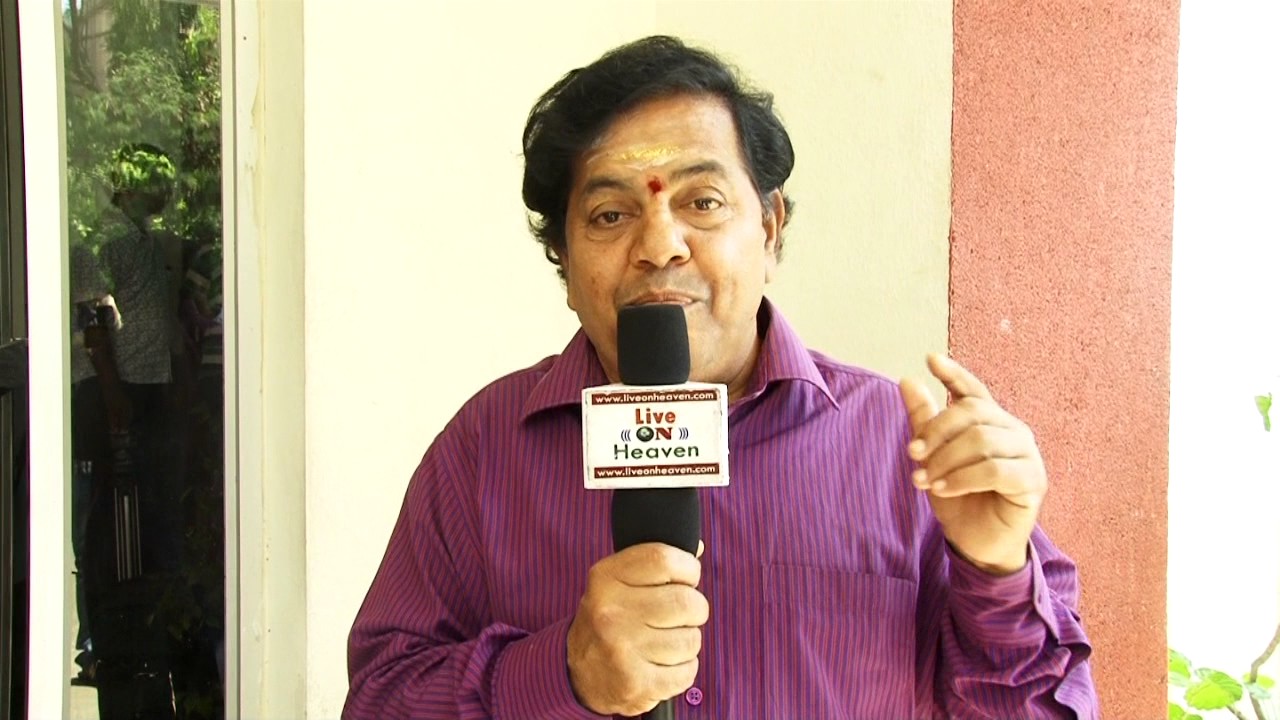 Lollu Sabha Swaminathan is an Indian television and film actor, who predominantly works in the Tamil film industry. He made his debut movie Naan Sigappu Manithan in this movie he was featured as a student in the year 1985. Moreover, he is famous for the show Lollu Sabha which get telecasted on Star Vijay. He recently worked for the movies like Pei Irukka Illaya, Itly, and Kasu Mela Kasu. His recent movie to reach the audience is Ranga, starring Sibiraj in the lead role.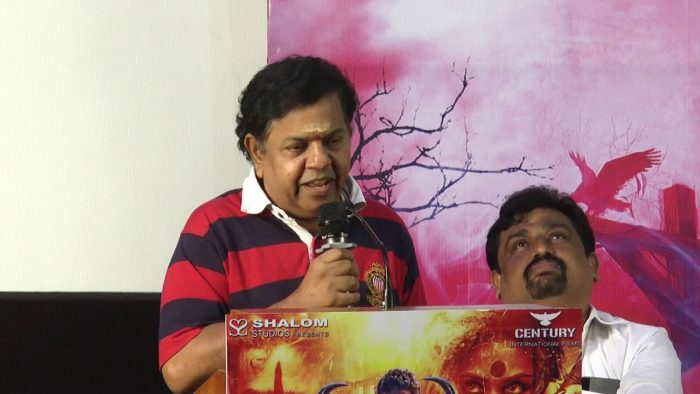 Lollu Sabha Swaminathan was born on 31 January 1959 in Tamil Nadu, India. His family and education details will be updated soon. He starts his acting career in the year 1985 in the movie Naan Sigappu Manithan as a student. As a comedian actor, he was featured in various Tamil movies like Chinna Poove Mella Pesu, Manasukkul Mathappu, Sivaji, Oru Kal Oru Kannadi, Sigaram Thodu, Aranmanai, and more. Moreover, he is famous for his prominent role in Vijay TV's satiric series Lollu Sabha once before he appears as a full-fledged actor in Tamil films. Later he used to collaborate with actor Santhanam as a comedian. Lollu Sabha Swaminathan's family is now residing in Chennai, Tamil Nadu, India.

Biography
Name
Swaminathan
Real Name
Swaminathan
Nickname
Lollu Sabha Swaminathan
Profession
Actor, Comedian
Date of Birth
31 January 1959
Age
63 (as of 2022)
Zodiac sign
Yet to be updated
Family
Father: Yet to be updated
Mother: Yet to be updated
Marital Status
Married
Affairs/Girlfriends
NA
Wife
Yet to be updated
Children
Yet to be updated
Religion
Hindu
Educational Qualification
Yet to be updated
School
Yet to be updated
College
Yet to be updated
Hobbies
Watching TV, Reading News Paper
Birth Place
Chennai, Tamil Nadu, India
Hometown
Chennai, Tamil Nadu, India
Current City
Chennai, Tamil Nadu, India
Nationality
Indian
Social Media Profile
Lollu Sabha Swaminathan Facebook
Lollu Sabha Swaminathan Twitter
Lollu Sabha Swaminathan Instagram
Movies
| Year | Film | Role | Notes |
| --- | --- | --- | --- |
| 1985 | Naan Sigappu Manithan | Student | |
| 1985 | Naane Raja Naane Mandhiri | Kathavarayan | |
| 1987 | Chinna Poove Mella Pesu | Boopathy | |
| 1988 | Manasukkul Mathappu | Mental patient | |
| 1989 | Dilly Babu | | |
| 1989 | Solaikuyil | | |
| 1990 | Sirayil Sila Raagangal | | Uncredited role |
| 1990 | Pudhiya Sarithiram | | |
| 1991 | Thanga Thamaraigal | Moorthy | |
| 1992 | Thalaivasal | | Uncredited role |
| 1992 | Singaravelan | one of the constables | Uncredited role |
| 1992 | Abhirami | | |
| 1993 | Udan Pirappu | | |
| 1994 | Maindhan | | |
| 1995 | Karuppu Nila | Police constable | |
| 1995 | Mayabazar | Swaminathan | |
| 1996 | Musthaffaa | | |
| 1996 | Irattai Roja | | |
| 1997 | Arunachalam | | Uncredited role |
| 2001 | Poovellam Un Vasam | Saamy | |
| 2005 | Dancer | | |
| 2005 | Amudhey | Priest | |
| 2005 | Aaru | | |
| 2005 | Ayodhya | | |
| 2005 | Aadhikkam | | |
| 2006 | Nagareega Komali | Serial director | |
| 2007 | Sivaji | Customer | |
| 2008 | Pathu Pathu | Kannan | |
| 2009 | Padikkadavan | Malaisamy | |
| 2009 | Innoruvan | | |
| 2009 | Thoranai | Cashier | |
| 2009 | Pistha | Cashier | Telugu film |
| 2010 | Ambasamudram Ambani | | |
| 2010 | Boss Engira Bhaskaran | Matured student | |
| 2010 | Chikku Bukku | Krishna's father | |
| 2011 | Pillaiyar Theru Kadaisi Veedu | Police inspector | |
| 2011 | Yuvan Yuvathi | Sakkarai's father | |
| 2011 | Vellore Maavattam | Retired S.P. | |
| 2011 | Velayudham | Maama | |
| 2012 | Oru Kal Oru Kannadi | Ulundurpettai Ulagananda Swami | |
| 2012 | Ishtam | | |
| 2012 | Madha Gaja Raja | | |
| 2013 | Kanna Laddu Thinna Aasaiya | Shiva and Sowmiya's neighbour | |
| 2013 | Onbadhule Guru | Velu Nayakkar | |
| 2013 | Ethir Neechal | Paavadaisamy/Google | |
| 2013 | Thillu Mullu | | |
| 2013 | Singam II | Peon | |
| 2013 | Pattathu Yaanai | Doctor | |
| 2013 | Desingu Raja | | Special appearance in song "Pom Pom" |
| 2013 | Ainthu Ainthu Ainthu | G.R | |
| 2013 | Varuthapadatha Valibar Sangam | Lawyer | |
| 2013 | Vanakkam Chennai | Ponraj | |
| 2013 | Raja Rani | Flat Secretary | |
| 2013 | Naveena Saraswathi Sabatham | MLA Ekambaram | |
| 2013 | Endrendrum Punnagai | Somasundaram | |
| 2013 | Yaaruda Mahesh | Somasundaram | |
| 2014 | Idhu Kathirvelan Kadhal | Man in Hanuman getup | |
| 2014 | Marumugam | | |
| 2014 | Thalaivan | | |
| 2014 | Pongadi Neengalum Unga Kadhalum | Police officer | |
| 2014 | Sigaram Thodu | Santosham | |
| 2014 | Aranmanai | | |
| 2014 | Salim | Swaminathan | |
| 2014 | Kalkandu | Ramanathan | |
| 2014 | Oru Modhal Oru Kadhal | Shrinivasan | |
| 2014 | Enna Satham Indha Neram | Murugaraj | |
| 2014 | Irumbu Kuthirai | Traffic police | |
| 2014 | Maan Karate | Doctor | |
| 2015 | Rombha Nallavan Da Nee | | |
| 2015 | Agathinai | Mani | |
| 2015 | Iravum Pagalum Varum | | |
| 2015 | Vasuvum Saravananum Onna Padichavanga | Point to Point Padmanabhan | |
| 2015 | Vedalam | Swamy | |
| 2015 | Palakkattu Madhavan | | |
| 2015 | Ivanuku Thannila Gandam | Kuzhandaivel | |
| 2015 | Vai Raja Vai | | |
| 2015 | Nirnayakam | Kunchankumar | Malayalam film |
| 2015 | Acha Dhin | | Malayalam film |
| 2016 | Naalu Per Naalu Vidhama Pesuvaanga | | |
| 2016 | Saagasam | | |
| 2016 | Mapla Singam | | |
| 2016 | Adida Melam | | |
| 2016 | Jithan 2 | | |
| 2016 | Theri | | |
| 2016 | Manithan | Lawyer | |
| 2016 | Meera Jaakirathai | Police officer | |
| 2016 | Velainu Vandhutta Vellaikaaran | Bar tender | |
| 2016 | Pandiyoda Galatta Thaangala | | |
| 2016 | Oru Naal Koothu | | |
| 2016 | Enakku Innoru Per Irukku | | |
| 2016 | Tamilselvanum Thaniyar Anjalum | "Rotten tooth" Sekar | |
| 2016 | Yaanai Mel Kuthirai Sawaari | | |
| 2016 | Remo | Moulee Anna | |
| 2016 | Kodi | College principal | |
| 2016 | Azhahendra Sollukku Amudha | Priest | |
| 2016 | Manal Kayiru 2 | | |
| 2016 | Kaththi Sandai | | |
| 2017 | Yaman | Govindhan | |
| 2017 | Mupparimanam | Arivudai | |
| 2017 | Oru Mugathirai | | |
| 2017 | Thangaratham | | |
| 2017 | Anbanavan Asaradhavan Adangadhavan | Swami Thatha | |
| 2017 | Vivegam | | |
| 2017 | Katha Nayagan | | |
| 2017 | 12-12-1950 | | |
| 2017 | Sakka Podu Podu Raja | Santa's uncle | |
| 2018 | Mannar Vagaiyara | | |
| 2018 | Nagesh Thiraiyarangam | | |
| 2018 | Pei Irukka Illaya | | |
| 2018 | Itly | Ashmitha's father | |
| 2018 | Kasu Mela Kasu | | |
| 2018 | Mohini | Balki | |
| 2018 | Seema Raja | Special appearance | |
| 2018 | Genius | Traffic constable | |
| 2018 | Pattinapakkam | | |
| 2018 | Thimiru Pudichavan | Madonna's father | |
| 2018 | B.Tech | Dr. France | Malayalam film |
| 2019 | Simba | | |
| 2019 | Oviyavai Vitta Yaru | | |
| 2019 | Pottu | Thief | |
| 2019 | Thanimai | | |
| 2019 | 100 | Gajapathy Swamy (Gary) | |
| 2019 | Gorilla | Bank Customer | |
| 2019 | A1 | Swaminathan | |
| 2019 | Kaappaan | Ramanujam | |
| 2019 | 50/50 | Lawyer | |
| 2020 | Seeru | Priest | |
| 2020 | Cocktail | Flat secretary | Released on ZEE5 |
| 2020 | Soorarai Pottru | | |
| 2020 | Irandam Kuththu | | |
| 2020 | Kombu | Pasupathy | |
| 2021 | Mathil | | A ZEE5 original film |
| 2021 | Sabhaapathy | Raja Mani | |
| 2021 | Velan | Priest | |
| 2022 | Naai Sekar | Regional Manager | |
| 2022 | Enna Solla Pogirai | Swami | |
| 2022 | Oh My Dog | | |
TV Shows
Lollu Sabha
Metti Oli
Kolangal
Arasi
Thendral
Vani Rani
Priyamanaval
All In All Alamelu
Kana Kaanum Kaalangal
Bigg Boss (Guest)
Images
Here are some latest photos of Lollu Sabha Swaminathan,