Kanal Kannan Wiki, Biography, Age, Movies, Family, Images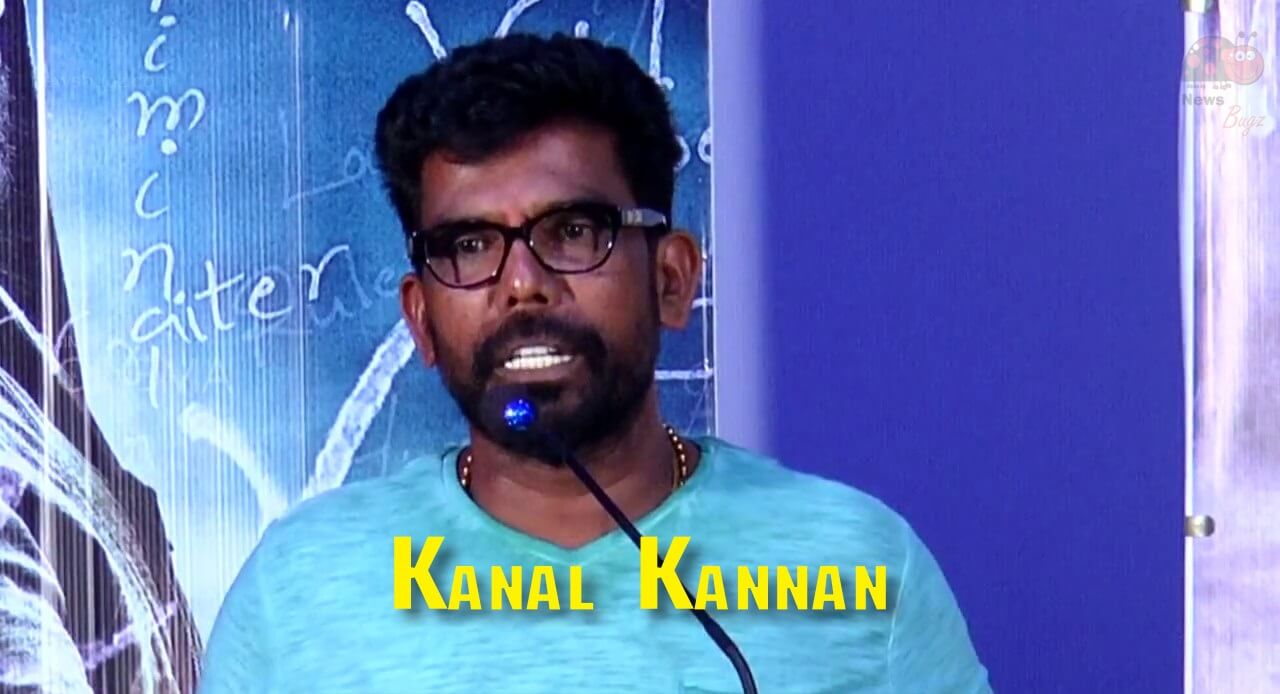 Kanal Kannan is an Indian fight master, action choreographer, actor and screenwriter, who works in the South Indian film industry. He made his debut by choreographing the stunt sequence with the movie "Cheran Pandiyan," directed by K. S. Ravikumar in the year 1991. He made his acting debut with the Tamil movie "Anbu Kattalai," as a Henchman in the year 1989. Chennai Cyber Crime Police register a case under sections 153 & 505 (1)(b), against stunt master Kanal Kannan for his controversial statement against the Periyar statute. A Hindu organization named Hindu rights recovery campaign has been conducting campaigns, tours, and public meetings around Tamil Nadu. The campaign ended yesterday (3rd August 2022), and actor and stunt master Kanal Kannan attended the meeting. He gave a speech about devotion to God and he also mentioned that people should remove the Periyar statue that was placed right in front of Srirangam Ranganathan temple. Which created a big controversy among many people.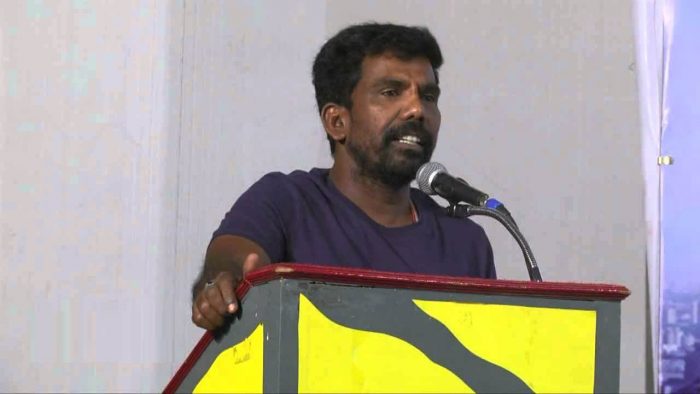 His wife name is Hemavathi Kannan. He started his career as an extra fighter in the year 1989 with the movie "Enna Petha Rasa." In the year 1991, he took his venture as a fight master and action choreographer with the Tamil movie "Cheran Pandiyan." Kanal Kannan wrote the story for the movie "Sankarankoil," directed by Bhuvanai Kannan in the year 2011. The Stunt masters including Stunt Silva, Peter Hein, Anal Arasu, K. Ganesh Kumar, Hari Dinesh and Jeeva has worked as assistants and fighters to him.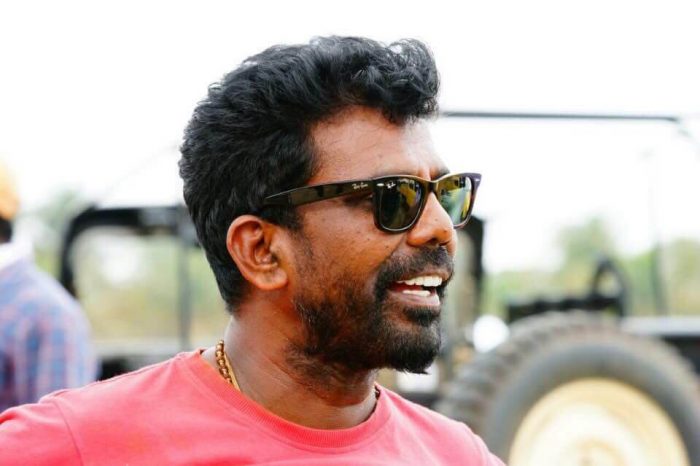 Biography
Name
Kannan
Real Name
V. Kannan
Nickname
Kanal Kannan
Profession
Actor, Action Choreographer, Screenwriter
Date of Birth
12 February 1962
Age (as of 2022)
60
Zodiac sign
Taurus
Family
Father: Yet to be updated
Mother: Yet to be updated
Marital Status
Married
Affairs/Girlfriends
NA
Wife
Hemavathi Kannan
Children
Son: 1 Daughter: Dharshini
Religion
Hindu
Educational Qualification
Yet to be updated
School
Yet to be updated
College
Yet to be updated
Hobbies
Listening to music, Driving, Singing
Birth Place
Vallivaram, Nagercoil, Tamil Nadu, India
Hometown
Nagercoil, Tamil Nadu, India
Current City
Chennai, Tamil Nadu, India
Nationality
Indian
Social Media Profiles
Kanal Kannan FACEBOOK
Movies
| YEAR | FILMS |
| --- | --- |
| 1991 | Cheran Pandiyan |
| 1991 | Anbu Sangili |
| 1991 | Putham Pudhu Payanam |
| 1991 | MGR Nagaril |
| 1992 | Oor Mariyadhai |
| 1992 | Kizhakku Veluthachu |
| 1992 | En Aasai Rasathi |
| 1992 | Abhirami |
| 1993 | Suriyan Chandiran |
| 1993 | Aranmanai Kili |
| 1993 | Gokulam |
| 1994 | Captain |
| 1994 | Sakthivel |
| 1994 | Priyanka |
| 1994 | Manasu Rendum Pudhusu |
| 1994 | Maindhan |
| 1994 | Chinna Madam |
| 1994 | Sevvanthi |
| 1994 | Pudhusa Pootha Rosa |
| 1994 | Nattamai |
| 1994 | Kaviyam |
| 1994 | Nila |
| 1994 | Pudhiya Mannargal |
| 1995 | Deva |
| 1995 | Chinna Mani |
| 1995 | Muthukulikka Vaariyala |
| 1995 | Ellame En Rasathan |
| 1995 | Pasumpon |
| 1995 | Nandhavana Theru |
| 1995 | Chellakannu |
| 1995 | Vishnu |
| 1995 | Periya Kudumbam |
| 1995 | Chandralekha |
| 1995 | Muthu |
| 1995 | Seethanam |
| 1995 | Ayudha Poojai |
| 1995 | Thotta Chinungi |
| 1995 | Mannai Thottu Kumbidanum |
| 1996 | Aruva Velu |
| 1996 | Parambarai |
| 1996 | Poove Unakkaga |
| 1996 | Sengottai |
| 1996 | Avathara Purushan |
| 1996 | Manikkam |
| 1996 | Namma Ooru Rasa |
| 1996 | Avvai Shanmughi |
| 1996 | Mr. Romeo |
| 1996 | Panchalankurichi |
| 1996 | Selva |
| 1997 | Sakthi |
| 1997 | Hitler |
| 1997 | Bharathi Kannamma |
| 1997 | Aravindhan |
| 1997 | Suryavamsam |
| 1997 | Adimai Sangili |
| 1997 | Samrat |
| 1997 | Porkkaalam |
| 1998 | Rathna |
| 1998 | Desiya Geetham |
| 1999 | Thulladha Manamum Thullum |
| 1999 | Adutha Kattam |
| 1999 | Padayappa |
| 1999 | Nenjinile |
| 1999 | Oruvan |
| 1999 | Nee Varuvai Ena |
| 1999 | Jodi |
| 1999 | Hello |
| 1999 | Mudhalvan |
| 1999 | Pattali |
| 2000 | Annayya (Telugu) |
| 2000 | Thirunelveli |
| 2000 | Narasimham |
| 2000 | Good Luck |
| 2000 | Sudhandhiram |
| 2000 | Mugavaree |
| 2000 | Unnai Kodu Ennai Tharuven |
| 2000 | Pennin Manathai Thotti |
| 2000 | Yuvakudu |
| 2000 | Maayi |
| 2000 | Uyirile Kalanthathu |
| 2000 | Azaad (Telugu) |
| 2000 | Priyamanavale |
| 2001 | Friends |
| 2001 | Eduruleni Manishi (Telugu) |
| 2001 | Badri |
| 2001 | Citizen |
| 2001 | Poovellam Un Vasam |
| 2001 | Alli Thandha Vaanam |
| 2001 | Nayak: The Real Hero (Hindi) |
| 2001 | Manadhai Thirudivittai |
| 2001 | Hanuman Junction (Telugu) |
| 2002 | Seema Simham (Telugu) |
| 2002 | Red |
| 2002 | Charlie Chaplin |
| 2002 | Roja Kootam |
| 2002 | Sri Bannari Amman |
| 2002 | Junior Senior |
| 2002 | Ezhumalai |
| 2002 | Raja |
| 2002 | Samurai |
| 2002 | Youth |
| 2002 | Karmegham |
| 2002 | Ivan |
| 2002 | King |
| 2002 | Five Star |
| 2002 | En Mana Vaanil |
| 2002 | Villain |
| 2002 | Virumbugiren |
| 2003 | Kadhaludan |
| 2003 | Manasellam |
| 2003 | Ennai Thalatta Varuvala |
| 2003 | Parasuram |
| 2003 | Whistle |
| 2003 | Eera Nilam |
| 2003 | Diwan |
| 2003 | Three Roses |
| 2003 | Anjaneya |
| 2003 | Vishnu (Telugu) |
| 2004 | Kadamba (Kannada) |
| 2004 | Gambeeram |
| 2004 | Aethiree |
| 2004 | Jana |
| 2004 | Sullan |
| 2004 | Singara Chennai |
| 2004 | Madurey |
| 2004 | Sathyam |
| 2004 | M. Kumaran S/O Mahalakshmi |
| 2004 | Manmadhan |
| 2005 | Aayudham |
| 2005 | Bunny (Telugu) |
| 2005 | 6'2 |
| 2005 | Bhadra (Telugu) |
| 2005 | Kana Kandaen |
| 2005 | Andarivaadu (Telugu) |
| 2005 | Anbe Aaruyire |
| 2005 | Ghajini |
| 2005 | Bageeratha (Telugu) |
| 2005 | Bambara Kannaley |
| 2005 | Mahanandi (Telugu) |
| 2005 | Sandakozhi |
| 2006 | Saravana |
| 2006 | Lakshmi (Telugu) |
| 2006 | Yuga |
| 2006 | Asthram (Telugu) |
| 2006 | Thimiru |
| 2006 | Stalin (Telugu) |
| 2006 | Chinnodu (Telugu) |
| 2006 | The Don (Malayalam) |
| 2006 | Ilavattam |
| 2006 | Varalaru |
| 2006 | Thalaimagan |
| 2006 | Vallavan |
| 2006 | Chennai Kadhal |
| 2007 | Deepavali |
| 2007 | Pori |
| 2007 | Thullal |
| 2007 | Evadaithe Nakenti (Telugu) |
| 2007 | En Uyirinum Melana |
| 2007 | Dhee (Telugu) |
| 2007 | Lakshyam (Telugu) |
| 2007 | Malaikottai |
| 2007 | Thulasi (Telugu) |
| 2007 | Black Cat (Malayalam) |
| 2008 | Bheema |
| 2008 | Kaalai |
| 2008 | Sadhu Miranda |
| 2008 | Singakutty |
| 2008 | Dasavatharam |
| 2008 | Sathyam |
| 2008 | Dhaam Dhoom |
| 2008 | Ellam Avan Seyal |
| 2008 | Hero (Telugu) |
| 2008 | Saamida |
| 2008 | Silambattam |
| 2009 | Satrumun Kidaitha Thagaval |
| 2009 | Ayan |
| 2009 | Rajadhi Raja |
| 2009 | Raju Maharaju |
| 2009 | Current (Telugu) |
| 2009 | Malai Malai |
| 2009 | Kanthaswamy |
| 2009 | Aadhavan |
| 2009 | Amaravathi (Telugu) |
| 2009 | Vettaikaaran |
| 2010 | Aasal |
| 2010 | Paiyaa |
| 2010 | Sura |
| 2010 | Pokkiri Raja (Malayalam) |
| 2010 | Maanja Velu |
| 2010 | Kaadhal Solla Vandhen |
| 2010 | Moscowin Kavery |
| 2011 | Ponnar-Shankar |
| 2011 | Engeyum Kadhal |
| 2011 | Ra.One (Hindi) |
| 2011 | Thambi Vettothi Sundaram |
| 2011 | Osthe |
| 2012 | Nippu (Telugu) |
| 2012 | Mallu Singh (Malayalam) |
| 2012 | The King &The Commissioner (Malayalam) |
| 2012 | Hero (Malayalam) |
| 2013 | Naayak (Telugu) |
| 2013 | Samar |
| 2013 | Kadal |
| 2013 | Mirchi (Telugu) |
| 2013 | Zila Ghaziabad (Hindi) |
| 2013 | Thirumathi Thamizh |
| 2013 | Mr. Pellikoduku (Telugu) |
| 2013 | Tadakha (Telugu) |
| 2013 | PoliceGiri (Hindi) |
| 2013 | ShortCut-Romeo (Hindi) |
| 2013 | Adda (Telugu) |
| 2013 | D Company (Telugu) |
| 2013 | Phata Poster Nikhla Here (Hindi) |
| 2013 | Ramayya Vasthavayya (Hindi) |
| 2013 | Doosukeltha (Telugu) |
| 2013 | Singh Saab The Great (Hindi) |
| 2014 | Legend (Telugu) |
| 2014 | Thirumanam Ennum Nikkah |
| 2014 | Irumbu Kuthirai |
| 2014 | Poojai |
| 2015 | Aambala |
| 2015 | Isai |
| 2015 | Killadi |
| 2015 | Anegan |
| 2015 | Rombha Nallava Da Nee |
| 2015 | Vaalu |
| 2015 | Adhibar |
| 2016 | Saagasam |
| 2016 | Sowkarpettai |
| 2016 | Vaaliba Raja |
| 2016 | Mudinja Ivana Pudi |
| 2016 | Vaaimai |
| 2016 | Wagah |
| 2016 | Uchathula Shiva |
| 2016 | Kaththi Sandai |
| 2017 | Singam III: Si3 |
| 2017 | Sakka Podu Pou Raja |
| 2017 | Vaigai Express |
| 2017 | Khaidi No. 150 |
| 2017 | Yaar Ivan |
| 2018 | Saamy 2 |
| 2018 | Seyal |
| 2018 | Charlie Chaplin 2 |
| 2018 | Paamban |
| 2018 | Kanniyum Kaalaiyum Sema Kadham |
| 2018 | Sankarapuram |
| 2019 | Vinaya Vidheya Rama |
| 2019 | Yajamana (Kannada) |
| 2019 | Jack & Daniel (Malayalam) |
| 2019 | My Santa (Malayalam) |
| 2021 | Naanum Single Thaan |
| 2022 | Carbon |
| 2022 | Yutha Satham |
| 2022 | Paamban |
| 2022 | Aayiram Jenmangal |
| 2022 | Bommai |
| 2022 | Cobra |
| 2022 | Kaduva (Malayalam) |
Movies as Actor
| YEAR | FILMS |
| --- | --- |
| 1989 | Anbu Kattalai as Henchman (special appearance) |
| 1990 | Paattali Magan as Henchman (special appearance) |
| 1993 | Aranmanai Kili as Henchman (special appearance) |
| 1994 | Captain as Auto Driver (special appearance) |
| 1995 | Ellame En Rasathan as Rogue (special appearance) |
| 1995 | Thai Thangai Paasam (special appearance) |
| 1996 | Avvai Shanmughi as Henchman (special appearance) |
| 1997 | Porkkaalam as Postman (special appearance) |
| 1998 | Kadhal Mannan as Taxi Driver (special appearance) |
| 1998 | Sollamale as Coconut Seller (special appearance) |
| 1999 | Padayappa as Village man (a special appearance) |
| 1999 | Nee Varuvai Ena as Bus Passenger (special appearance) |
| 1999 | Mudhalvan as Auto Driver (special appearance) |
| 2000 | Mugavaree (special appearance) |
| 2000 | Pennin Manathai Thottu as Pickpocket (special appearance) |
| 2000 | Uyirile Kalanthathu as Kanal |
| 2002 | Red (special appearance) |
| 2002 | Vivaramana Aalu as Karuppu (in a special appearance) |
| 2001 | Citizen as Stunt Dupe (special appearance) |
| 2001 | Manadhai Thirudivittai as Rogue (special appearance) |
| 2002 | Charlie Chaplin as Rouge (special appearance) |
| 2002 | Raja as Henchman (special appearance) |
| 2002 | Ivan as Henchman (special appearance) |
| 2002 | Villain as Henchman (special appearance) |
| 2003 | Diwan as Referee (special appearance) |
| 2004 | Aethiree as Police Driver (special appearance) |
| 2004 | Sullan as Rouge (special appearance) |
| 2004 | Singara Chennai Auto Driver |
| 2006 | Thimiru as Dancer (special appearance in the song Oppurane Oppurane) |
| 2006 | Vallavan (special appearance) |
| 2007 | Pori as Jackpot Ayyanardurai (special appearance) |
| 2007 | Madurai Veeran as Kanal (special appearance) |
| 2007 | Sivaji as Kanal Kannan (in a special appearance as a Henchman) |
| 2007 | En Uyirinum Melana (special appearance in the song Kaakka Kaakka) |
| 2007 | Malaikottai as Mattu Ravi (special appearance) |
| 2008 | Silambattam as Pulippal Boopathy (in a special appearance as a Henchman) |
| 2008 | Bheema as Rogue (special appearance) |
| 2009 | Satrumun Kidaitha Thagaval as Shiva |
| 2011 | Sankarankoil as Kathir |
| 2013 | Onbadhule Guru (special appearance in the song Alaiyadhe Summa Summa) |
| 2015 | Aambala as Henchman |
| 2015 | Killadi as Kangu Kannan (in a special appearance as a Thief) |
| 2015 | Rombha Nallavan Da Nee as Henchman |
| 2016 | Vaaliba Raja |
| 2016 | Uchathula Shiva |
| 2017 | Sakka Podu Podu Raja |
| 2018 | Kanniyum Kaalaiyum Sema Kadhal |
| 2018 | Sankarapuram |
| 2019 | Vinaya Vidheya Rama |
Writer
2011 Sankarankoil (also producer – uncredited)
Extra Fighter
1985 Pattuchelai
1989 Enna Petha Rasa
1990 Pachai Kodi
Awards
Won
1995 Tamil Nadu State Film Award for Best Stunt Coordinator – Muthu
1996 Tamil Nadu State Film Award for Best Stunt Coordinator – Selva
1996 Dinakaran Award for Best Stunt Master – Selva
1999 Nandi Award for Best Fight Master – Annayya
2000 Nandi Award for Best Fight Master – Azad
2004 Medimix-Dinakaran Award for Best Stunt Master – M. Kumaran S/O Mahalakshmi
2004 Filmfare Award for Best Action Director – South – Madurey
2005 Tamil Nadu State Film Award for Best Stunt Coordinator – Sandakozhi
2006 Vijay Award for Best Stunt Director – Varalaru: The History of Godfather
2008 Tamil Nadu State Film Award for Best Stunt Coordinator – Silambattam
2008 Anada Vikatan Award for Best Stunt Choreography – Bheema
2009 Edison Awards For Best Action – Ayan
2009 Maha Fine Arts for Best Stunt – Aadhavan
2009 V4 Popular Film Awards Best Stunt – Aadhavan
Nominated
2007 Vijay Award for Best Stunt Director – Deepavali
2008 Vijay Award for Best Stunt Director – Dasavathaaram
2008 Vijay Award for Best Stunt Director – Bheema
2009 Vijay Award for Best Stunt Director – Ayan
2009 Vijay Award for Best Stunt Director – Vettaikaaran
2010 Vijay Award for Best Stunt Director – Paiyaa
2014 Vijay Award for Best Stunt Director – Poojai
2015 Edison Awards For Best Action – Aambala
Images
Here are some latest photos of Kanal Kannan,