Chithi 2 Serial Cast, Episodes, Promo, Hero Heroine, Story | Sun TV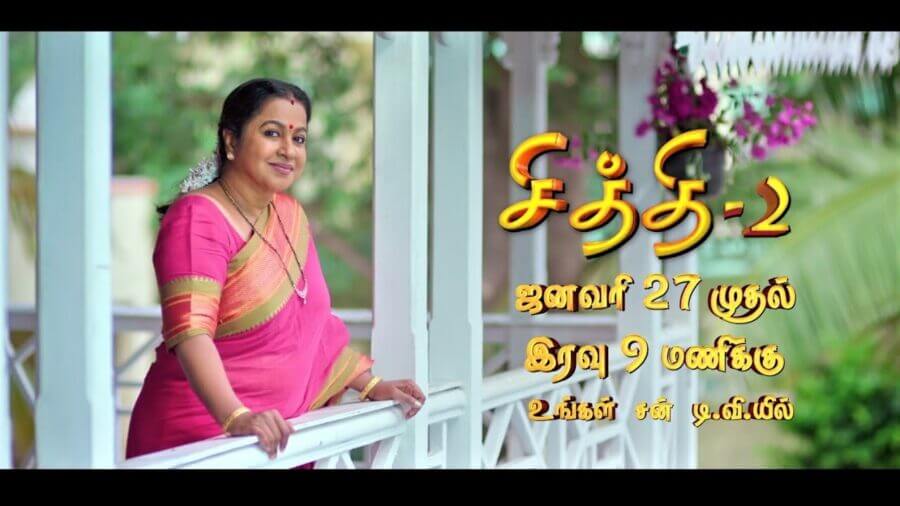 Chithi 2 is the Sun TV serial which is the reboot version of 1999 soap opera Chithi. Kollwood movie and serial actress Radhika Sarathkumar's features in the dual role Saradha and Sakthi. It is one of the 90s kids favourite serials. Chithi 2 premieres on weekdays in the prime time slot (9 PM). Along with Radhika Sarathkumar, this serial features Ponvannan, Samuthirakani, actor-director K. Bhagyaraj, Rupini, Meera Vasudevan, Shilpa, Mahalakshmi, Nikhila Rao, Preethi, Ashwin, Jeevan Ravi, Arulmani and more. The soap opera is set to be aired on January 27, 2020, you can also watch this serial via Sun NXT app.
Directed by Sundar K. Vijayan, Chithi 2 serial was bankrolled by Radikaa, while D.Srinivasan handles the cinematography. Vasubharathi pens the dialogues and the screenplay is done by Sekizhaar. The music is composed by Dhina.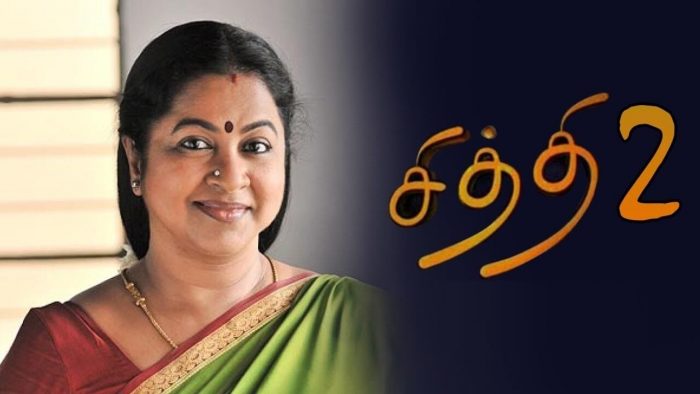 Chithi 2 Serial Cast
Radhika Sarathkumar as Sarada
Ponvannan as Shanmugam
Preethi Sharma as Venda
Nehah Menon
Rupini
Meera Vasudevan as Malli
Shilpa
Nikhila Rao
Ashwin
Jeevan Ravi
Arulmani as Gomathi Nayagam
Chithi 2 Serial Wiki
Main Cast: Radhika Sarathkumar
Genre: Family Drama
Director: Sundar K. Vijayan
Story: Yet to be updated
Language: Tamil
Channel: Sun TV
Timings: 9 PM (Monday to Friday)
Running Time: 30 to 40 minutes
Number of Episodes: Ye to get started
Release Date: 27 January 2020
Online Source: Sun NXT
Chithi 2 Serial Promo
RELATED: Chocolate