Sihi Kahi Chandru means "Sweet and Bitter" Chandru. He is a Kannada Film and Television Actor. He was in the main role of the Old Dhoordhasan's Kannada serial "Sihi Kahi" which was telecasted every Friday between 7.00 to 7.30 slot during the year 1986 – 1987. Chandru was one of the contestants in the most watched Television reality show in Kannada "Bigg Boss Kannada Season 5" hosted by Sudeepa. Check out below for Sihi Kahi Chandru Biography, Wiki, Career, Age and Family Details

Read other biographies: Jaya Sreenivasan | Dayal Padmanabhan | Karthik Jayaram | Shruti Prakash | Anupama Gowda | Krishi Thapanda | Niveditha Gowda | Sameer Acharya | Suma Rajkumar | Tejaswini Prakash | Jaganath Chandrashekarr | Megha | Riaz Pasha | Diwakar | Chandan Shetty | Ashita Chandrappa | Vaishnavi Chandran Menon 
Sihi Kahi Chandru Profile and Career
His wife name is Sihi Kahi Geetha who worked along with him as a wife in the famous "Sihi Kahi" serial later which love began between the both and they got married on 9th November 1990. The serial Sihi Kahi was very famous among the Kannada Audience. It was based on the Situation Comedy genre. The success in this serial gave Chandru and Geetha their names "Siki Kahi Chandru" and "Siki Kahi Geetha" respectively.
Chandru is also famous for his cooking show "Bombat Bhojana" on the Kannada TV Suvarna which is also a big success. His cooking method was so simple which encourages Men to cook. He has also acted in many Kannada movies and serials as a comedian. His popular works include 'Putakkana Highway', 'Gowri Ganesha', and 'Tenali Rama'. He is famous for his comedy works with Bank Janardhan and Umashree. His performance in the films is highly appreciated by both audience and peers.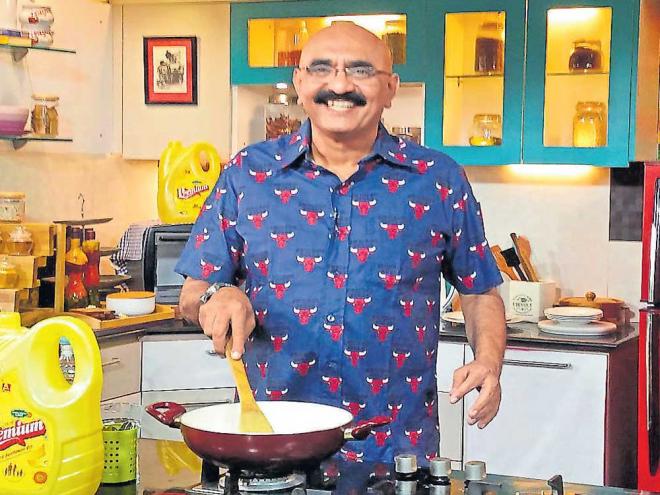 Sihi Kahi Chandru Biography
| | |
| --- | --- |
| Name | Sihi Kahi Chandru |
| Nickname | Chandru |
| Profession | Kannada Film and Television Actor |
| Date of Birth | 1961 |
| Age | 56 |
| Hometown | Karnataka |
| Nationality | India |
| Married | Yes |
| Current City | Bengaluru |
Sihi Kahi Chandru Reality Shows
Sihi Kahi participated in the most controversial reality show "Bigg Boss Kannada Season 5" hosted by Sudeepa.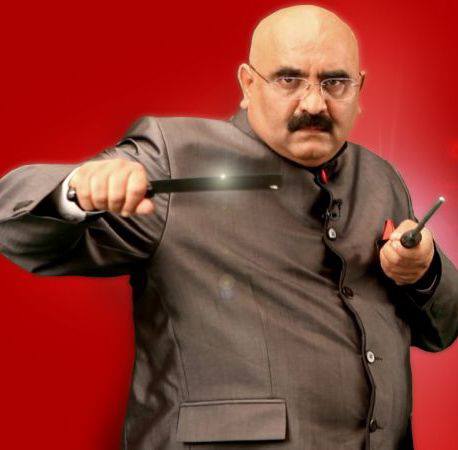 Read other biographies: Jaya Sreenivasan | Dayal Padmanabhan | Karthik Jayaram | Shruti Prakash | Anupama Gowda | Krishi Thapanda | Niveditha Gowda | Sameer Acharya | Suma Rajkumar | Tejaswini Prakash | Jaganath Chandrashekarr | Megha | Riaz Pasha | Diwakar | Chandan Shetty | Ashita Chandrappa | Vaishnavi Chandran Menon