Yugabharathi is a Tamil Poet and Lyricist. He began writing poems in the early 90's for the magazines, and then he started using the pen name "Yugapharathi" in honour of the great Tamil Poet Subramanya Bharathi, who is commonly known as Bharathiyar. He made his debut in the film Aanandham with his lyrics for the song "Pallankuzhiyin Vattam Parthaen", Yugabharathi has become the most successful lyricist penning more than 1000 songs. Check out below for Yugabharathi Wiki, Biography, Age, Height, Songs, Images and More.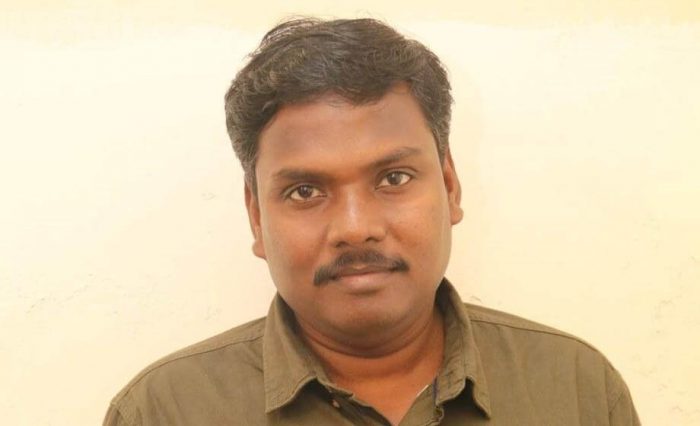 Read other biographies: Anirudh Ravichander | Santhosh Narayanan | D Imman | Sam CS | Lakshmy Ramakrishnan | Vijay Antony 
Yugabharathi Profile And Career
Yugabharathi was born on 2 December 1976 Thanjavur, Tamil Nadu, India. He has completed his schoolings in Maxwell Matriculation Higher Secondary School (Thanjavur), and he also received his diploma in Mechanical Engineering at the Government Polytechnic College (Aranthangi). Some of the most notable songs which were written by Yugabharathi are "Kadhal Pisase" from Run, "Manmada Rasa" from Thiruda Thirudi,  "Konja Neram" from Chandramukhi and "Sambo Siva Sambo" from Naadodigal.

Yugabharathi Biography
| | |
| --- | --- |
| Name | Yugabharathi |
| Real Name | Prem Kumar |
| Nickname | bharathi |
| Profession | Tamil poet and lyricist |
| Date of Birth | 2 December 1976 |
| Age | 43 (As of 2019) |
| Zodiac sign | Yet to be Updated |
| Father Name | Yet to be Updated |
| Mother Name | Yet to be Updated |
| Height | 1.74 m |
| Weight | 72 Kg |
| Religion | Hindu |
| Educational Qualification | Diploma in Mechanical Engineering |
| School | Maxwell Matriculation Higher Secondary School, Thanjavur, India |
| College | Government Polytechnic College, Aranthangi, India |
| Hobbies | Reading Books and Listening Music |
| Hometown | Thanjavur, Tamil Nadu, India |
| Nationality | Indian |
| Married | Yet to be Updated |
| Wife Name | Yet to be Updated |
| Current City | Thanjavur, Tamil Nadu, India |
Yugabharathi Facebook: https://www.facebook.com/yuga.bharathi.3/
Yugabharathi Twitter: https://twitter.com/yugabhaarathiyb/
Yugabharathi Instagram: Yet to be updated
Yugabharathi Songs
Yugabharathi Songs as Lyricist | 2002-2009
YEAR
FILM
SONGS
2002
Run
Kadhal pisase
2003
Pudhiya Geethai
Vasiya Kaari
Thiruda Thirudi
Manmadha Raasa
2004
Ghilli
Kokkarakko
2005
Majaa
Chi Chi Chi
Maayavi
Devaloga Rani
Chandramukhi
Konja Neram
Sandakozhi
Dhavanipotta Deepavali
2006
Paramasivan
Oru Kili
Aadhi
Olli Olli Iduppe & Yea Duraa
Thimiru
Oppuraney Oppuraney
2008
Sathyam
Chellame Chellame
Bheemaa
Ragasiya Kanavugal & Enadhuyire
Pirivom Santhippom
Kandaen Kandaen, Soll Soll, Kandum Kanamal & Nenjathilae
2009
Pasanga
Naandhaan Goppanda & Anbaale Azhagaagum
Naadodigal
Sambo Siva
Yugabharathi Songs as Lyricist | 2010-2015
YEAR
FILM
SONGS
2010
Naanayam
Kooda Kooda
2011
Kaavalan
Yaradu & Sada Sada
Azhagarsamiyin Kuthirai
Poovakkelu
Mudhal Idam
Aithaaney Aithaaney
Osthe
Unnale Unnale & Neduvaali
2012
18 Vayasu
Aanum illa Ponnum, Enakenavey Nee & Podi Podi Penney
Saattai
Jada Jada, Sahaayane, Andhurundai, Adi Raangi, Nanbaa Vaa, Dayas Insight & Serene Grace
Kumki
Yella Oorum, Onnum Puriyala, Ayayayoo Aananthamey, Sollitaley Ava, Soi Soi & Nee Yeppo
2013
David
Iruvanil Ullavavaa
Vathikuchi
Ari Unnai
Kedi Billa Killadi Ranga
Konjum Kili, Sudasuda Thooral & Ulladha Naan
Aadhalal Kadhal Seiveer
Mella Sirithal & Alaipayum Nenjile
Desingu Raja
Ammadi Ammadi, Oru Ora Ora, Nelaavattam Nethiyile, Yaarume Kekkave & Pom Pom
Mynaa
Mynaa Mynaa, Kichu Kichu, Jingu Chikka, & Kaiya Pudi
Jannal Oram
Ennadi Ennadi, Aasa Vecha, Ele Malathoppu, Unnai Paarkama, Athili Pathili & Aatho Apatho
2014
Jilla
Paattu Onnu
Rummy
Koodamela Koodavechi, Adiye Enna, Oru Nodi & Yedhukkaga Enna
Chandra
Raaja Raajan, Nee Arigai & Omkaraminum
Idhu Kathirvelan Kadhal
Sara Sara & Palakku Devathaiya
Cuckoo
Manasula Soora, Potta Pulla, Agasatha, Kalyanamam Kalyanam & Kodaiyila
Maan Karate
Darling Dambakku
Manjapai
Aagaasa Nilavu, Anbu Dhaan, Ayyo Ayyo, Paathu Paathu & Sattena
Aindhaam Thalaimurai Sidha Vaidhiya Sigamani
Onnuna Rendu, Kandangi Selai & En Anbe
Sigaram Thodu
Anpulla Appa & Pidikudhey
Oru Oorla Rendu Raja
Mazhakaatha, Odum Rail, Oru oorla & Sundari Penney
Vanmam
Aetti Enga Porae, Paadatta Paadatta, Manamae Manamae & Raasa Raasa
Kaththi
Yaar Petra
Kaadu
Onne Patthi Nenachale, Uchi Malai Kaadu, Oororam, Uyire, Ettu Thikkum
Naaigal Jaakirathai
Oyaathe
Kayal
Paravayaa Parakkurom, Yengirindhu Vandhayo, Koodave Varamaadhiri, Yen Aala Paakka, Unna Ippo, Deeyaalo Deeyalo & Yenga Pulla
Vellaikaara Durai
Ammadi Un Azhagu, Kaakkaa Mutta & Nadigar Thilagam
2015
Tamizhuku En Ondrai Azhuthavum
Sattunnu Enna
Kaaki Sattai
Kadhal Kan Kattudhe
Ivanuku Thannila Gandam
Mappilla Mappilla & Love Vandha
Mahabalipuram
Athaadi Yenna Solla, Usrey Nee, Anantha Thendral & Kudiya Vedu
Kadavul Paathi Mirugam Paathi
Enadhu Ulagil
JK Enum Nanbanin Vaazhkai
Uyire Uyire
49-O
Amma Pole, Aruvava Kannu, Innum Ethanai & Votu Podunga
Yugabharathi Songs as Lyricist | 2016 – 2017
YEAR
FILM
SONGS
2016
Rajini Murugan
Rajinimurugan, Un Mele Oru Kannu, Aavi Parakkum Teakadai, Yennama Ipadi & Jigiru Jigiru
Anjala
Kanjadai
Velainu Vandhutta Vellaikaaran
Aaravalli, Kutheeti, Papparamittai, Ayyo Paavam
2017
Saravanan Irukka Bayamaen
Yembuttu Irukkuthu Aasai, Semma Joru, Marhaba Aavona, Langu Langu, Lala Kadai Santhi
Sei
Hero Hero & Iraiva
Yugabharathi as Writer
Yugabharathi as Telelvision
2007 – Madurai
2007 – Thirumathi Selvam
2007 – Megala
2009 – Thendral
2009 – Roja Kootam
2009 – Idhayam
2011 – Azhagi
2011 – Uthiri Pookal
2011 – Meera
2013 – Deivamagal
2013 – Ponnunjal
2013 – Then Nilavu
2013 – Pasamalar
2014 – Maragatha Vennai
2014 – Sakthi
2015 – Priyamanaval
2015 – Aathira
2015 – Keladi Kanmani
2015 – Priyasaki
Awards
Vijay Awards
2010: Nominated – Best Lyricist for – Mynaa
2014: Nominated – Best Lyricist for – Cuckoo
South Indian International Movie Awards
2012: Nominated – Best Lyricist for "Sollitaley" – Kumki'
2014: Nominated – Best Lyricist for "Manasula Soorakathu" – Cuckoo
Filmfare Awards South
2012: Won – Best Lyricist for "Sollitaley" – Kumki
2014: Nominated – Best Lyricist for "Manasula Soorakathu" – Cuckoo
Tamil Nadu State Film Awards
2017: Won – Tamil Nadu State Film Award for Best Lyricist for Pasanga
Yugabharathi Images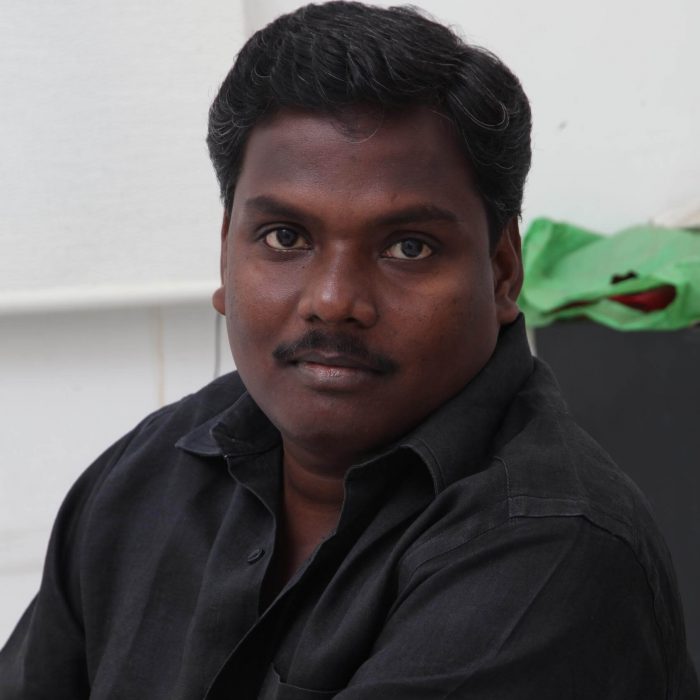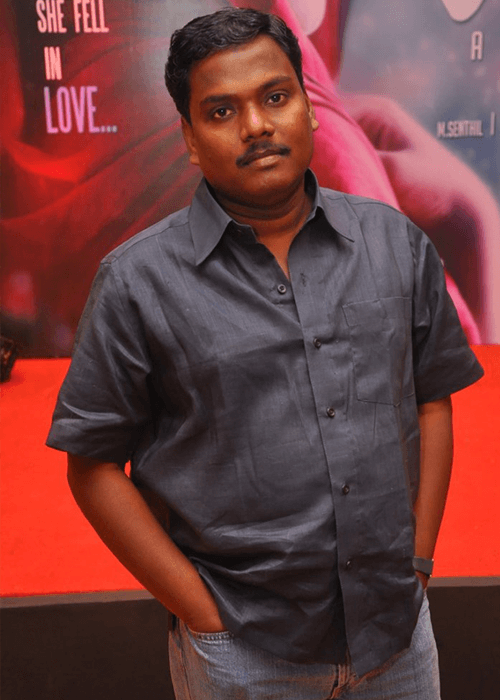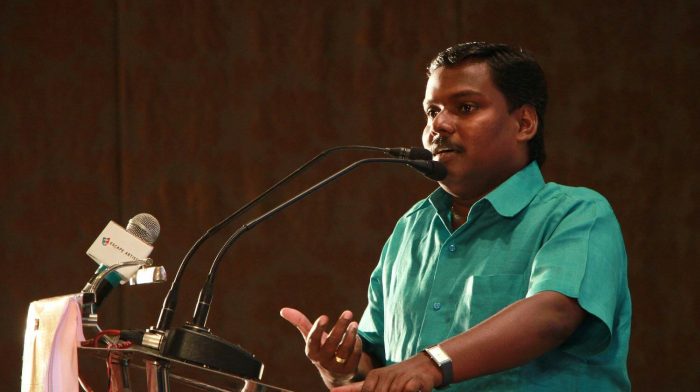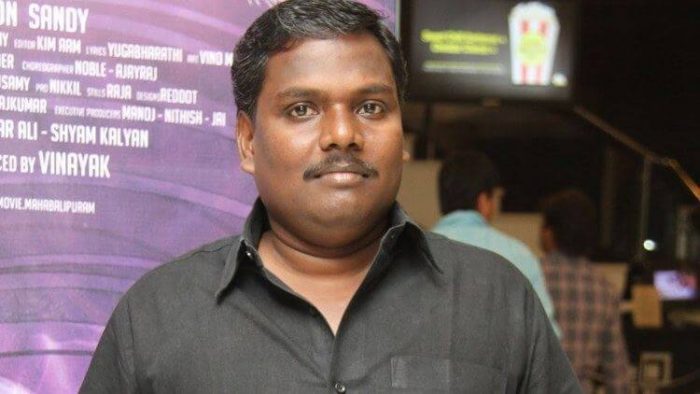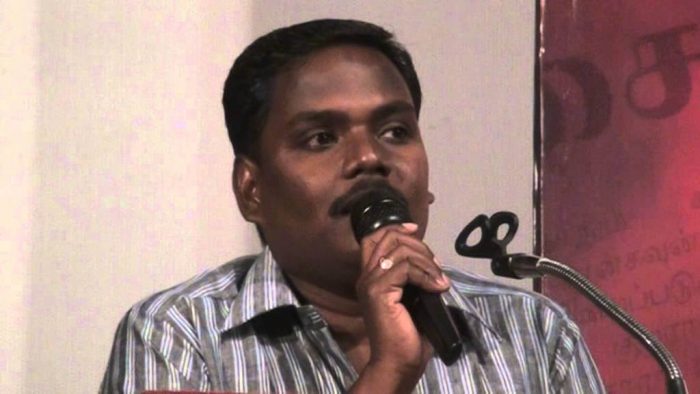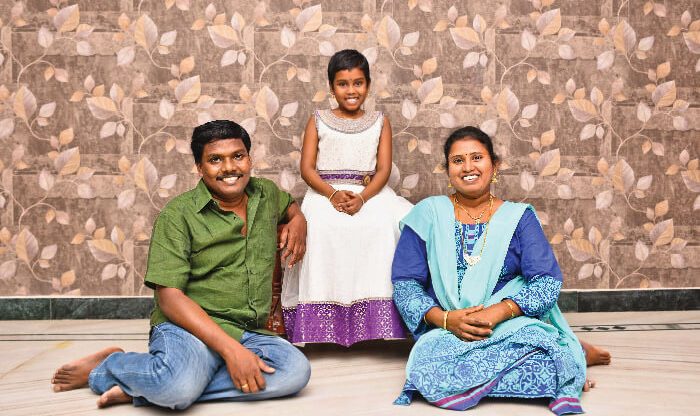 Read other biographies: Anirudh Ravichander | Santhosh Narayanan | D Imman | Sam CS | Lakshmy Ramakrishnan | Vijay Antony | Usha Uthup | Shirley Setia | Shreya Ghoshal | D.Imman | Shruthi Hassan | Sean Roldan | Suchitra Karthik | Shashaa Tirupati