World Idli Day | History, Varieties, Recipes, Celebrations, Images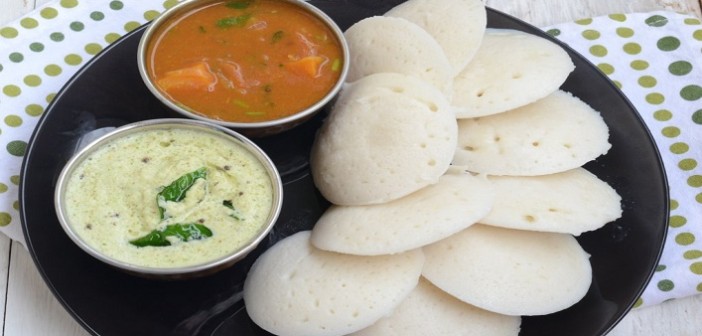 World Idli Day is observed annually on March 30th. A celebration dedicated to all major food groups. Idli is a type of savory rice cake which is very popular throughout south Indian. Idlis are quite healthy, and there are few things you can add to your idli batter to make it more delicious and nutritive. Idlis go well with some piping hot sambhar and spicy chutney. Although idli is usually prepared with its traditional white chutney, you can always twist it and try out other types. Chutneys are a typical Indian thing that is extremely healthy and very yummy. Idlis usually don't have a taste of its own so you can experiment with the chutney in various ways. Idli has several variations such as Rava idli, which is made from semolina. Check out below for World Idli Day | Celebrations
Click here for Happy Good Friday 2018 | Happy April Fools Day 2018
History of World Idli Day
A precursor of the modern idli is mentioned in several ancient Indian works. The iddalige finds mention in the 920 CE literary work Vaddaradhane, in the Kannada language. Very similar to the modern-day idli, iddalige was prepared using only black gram (urad dal) batter. Western Chalukya king and scholar Someshwara III in his work, Manasollasa mentions a food item named iddarika.
But the very first mention of idli made using rice was seen only after 1250 CE. A Gujarati literary work Varanaka Samuchaya dated 1520 CE mentions idli as idari. The earliest extant Tamil work to mention idli is Maccapuranam, dated back to the 17th century.
Idli Varieties
Soft spongy idli / Malligai poo idly
Samai idli /Little millet idli
Kambu (pearl millet) idly
Rava Idly
Carrot Idli
Ragi Idli
Vegetable Idli
Ragi rava idli
Sago Idli
Vermicelli Idli
Corn rava idli
Maravalli kizhangu idli
Wheat rava idli
Green gram idli
Instant oats wheat rava idli
Vegetable ragi idli
Yellow solam idli / Sorghum idli / jowar idli/ Jolada idli
Thinai idli
Vegetable cornmeal idli
Beetroot Idly
Flower shaped Idli
Sola Idli
Karuppu ulundhu idli
Kanchipuram idli / kanjeevaram idli recipe
Chilli masala solam idli / masala sorghum mini idli
Kaima sorghum idli / Kaima chola [jowar] idli
Instant oats idli/ Oats semolina idli/ oatmeal idli
Masala Idli Upma
Bangalore rava idli
World Idli Day Images | Idly with Sambar Recipes
Thank you for reading the post. Visit newsbugz.com for more Celebration Days.