Vikram Wiki, Biography, Age, Wife, Movies, Television, Songs, Images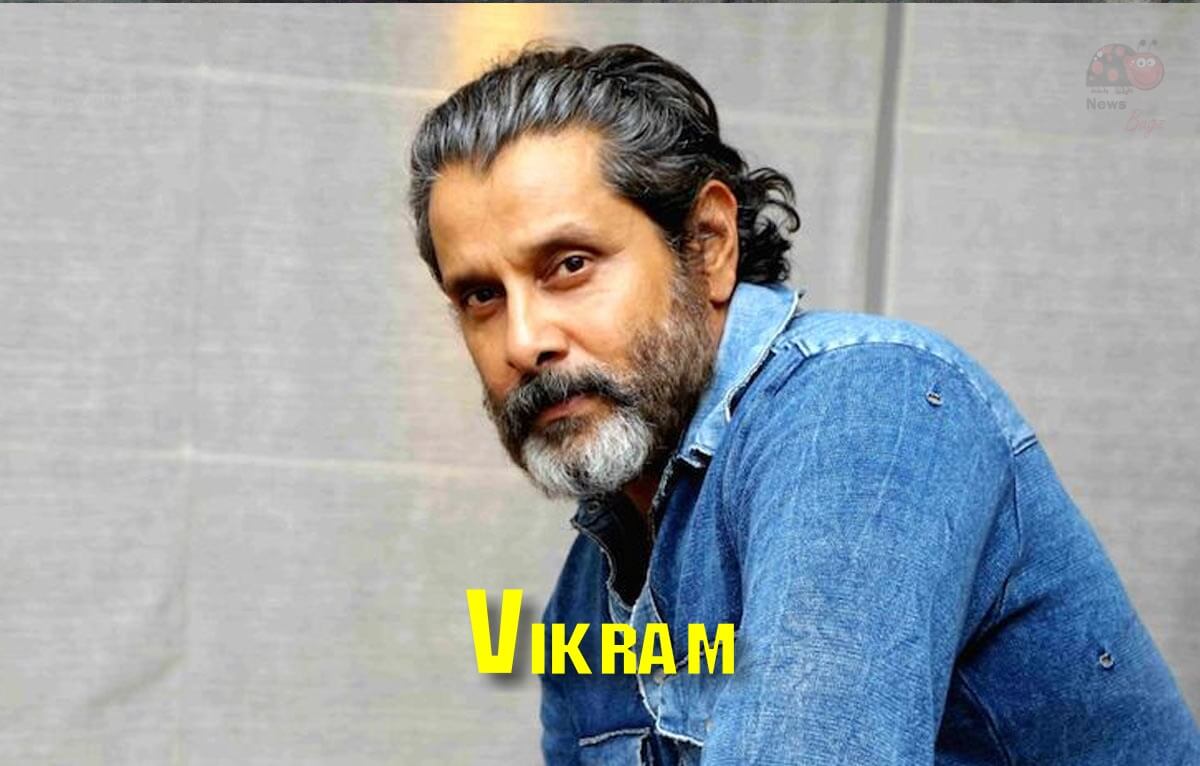 Vikram (born Kennedy John Victor) also known as Chiyaan Vikram, is an Indian Actor and Singer, who mainly appears in Tamil Language films. He has won seven Filmfare Awards as well as one National Film Award and the Tamil Nadu State Film Award amongst other recognitions and was awarded the Honorary Doctorate by the People's University of Milan in May 2011. Vikram made his debut in the film En Kadhal Kanmani (1990), which was followed by a series of small-budget Tamil, Malayalam, and Telugu films in the 1990s. Chiyaan started his Cobra movie promotions on August 23, 2022.
He gained the name and fame in the success of Bala's tragedy film Sethu (1999), in which Vikram appeared as a rogue turned over, and started a successful career as an actor. As per the sources, Vikram suffered a heart attack and has been admitted to Kauvery Hospital in Chennai.
His father, John Victor (alias Vinod Raj) was a native of Paramakudi and ran away from home to start a career in films. His father didn't become very successful and only managed to act in supporting roles in Tamil films and television serials, and this made Vikram take part in theatre lessons and become professionally trained in the classical and cinema dance forms to ensure he become a leading actor. Rajeshwari, Vikram's mother, was the sub-collector, and her brother, Thyagarajan is an established director and actor in the Tamil film industry, with his son, Prashanth, being Vikram's first cousin. Vikram was educated at Montfort School, Yercaud, a boarding school in a hill station near Salem, and graduated in 1983.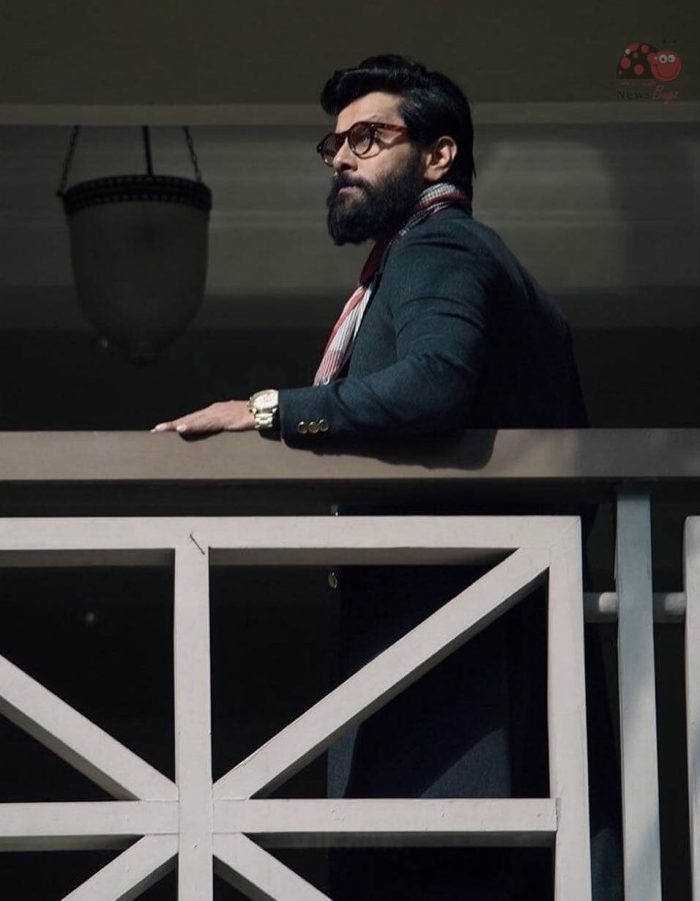 Vikram has completed his graduation in English literature from Loyola College, Chennai, and working halfway through the MBA program. Through the prolific dramatics club, Vikram appeared in stage productions including college adaptations of The Caine Mutiny Court-Martial and Peter Shaffer's Black Comedy, receiving best actor awards for his performances. After winning the Best Actor Award at the function held at IIT Madras. He remained hospital-ridden for three years during college and subsequently went through twenty-three surgeries to prevent his leg from being amputated. He began his professional career by modeling in advert films for brands including Chola Tea, EVS Excel, and Alwyn watches as well as appearing in the six-episode television serial titled Galatta Kudumbam, Which aired between November and December 1988. During his final year of the M.B.A program at Loyola College, he was known by the film industry, with veteran director C. V. Sridhar approaching him for a lead role in the film.
Biography
Name
Vikram
Real Name
Kennedy John Victor
Nickname
Vikram, Man of Steel, and Chiyaan Vikram
Profession
Actor, Singer, and Producer
Date of Birth
17 April 1966
Age
56
Zodiac sign
Aries
Family
Father: John Victor a.k.a Vinod Raj (Actor)
Mother: Rajeshwari (Sub-Collector)
Brothers: Arvind
Sisters: Anita
Marital Status
Married
Affairs/Girlfriends
Shailaja Balakrishnan
Wife
Shailaja Balakrishnan
Children
Son: Dhruv
Daughter: Akshita
Religion
Christian
Educational Qualification
Graduate in English literature and MBA
School
Mountfort School, Yercaud, Salem
College
Loyola College, Chennai
Hobbies
Listening to music, driving, watching a movie
Birth Place
Chennai, Tamil Nadu, India
Hometown
Chennai, Tamil Nadu, India
Current City
Chennai, Tamil Nadu, India
Nationality
Indian
Social Media Profiles
Movies
| Week | Contestant | Reason |
| --- | --- | --- |
| Week 1 | Jyothi | Eliminated by public voting process |
| Week 2 | Sampoornesh Babu | Left Out |
| Week 2 | Mumaith Khan | Left Out due to personal reasons |
| Week 2 | Madhu Priya | Eliminated by public voting process |
| Week 3 | Sameer | Eliminated by public voting process |
| Week 4 | Kathi Mahesh | Eliminated by public voting process |
| Week 4 | Kalpana | Eliminated by public voting process |
| Week 5 | - | No Eviction |
| Week 5 | Mumaith Khan | Sent to Secret Room |
| Week 6 | Dhanraj | Eliminated by public voting process |
| Week 7 | Mumaith Khan | Eliminated by public voting process |
| Week 8 | Prince | Eliminated by public voting process |
| Week 9 | Diksha Panth | Eliminated by public voting process |
| Grand Finale | Shiva Balaji | Won the Bigg Boss Title |
As a Dubbing Artist
[table "8" not found /]
Television
| STATE | NDA GOVERNMENT SINCE | CHIEF MINISTER | CHIEF MINISTER'S PARTY | CHIEF MINISTER SINCE |
| --- | --- | --- | --- | --- |
| Gujarat | 28 February 1998 | Vijay Rupani | BJP | 7 August 2016 |
| Chhattisgarh | 7 December 2003 | Raman Singh | BJP | 7 December 2003 |
| Madhya Pradesh | 4 December 2003 | Shivraj Singh Chouhan | BJP | 29 November 2005 |
| Nagaland | 8 March 2008 | T. R. Zeliang | NPF | 19 July 2017 |
| Goa | 6 March 2012 | Manohar Parrikar | BJP | 14 March 2017 |
| Rajasthan | 8 December 2013 | Vasundhara Raje | BJP | 13 December 2013 |
| Andhra Pradesh | 16 May 2014 | N. Chandrababu Naidu | TDP | 8 June 2014 |
| Haryana | 19 October 2014 | Manohar Lal Khattar | BJP | 26 October 2014 |
| Maharashtra | 19 October 2014 | Devendra Fadnavis | BJP | 31 October 2014 |
| Jharkhand | 23 December 2014 | Raghubar Das | BJP | 28 December 2014 |
| Jammu and Kashmir | 23 December 2014 | Mehbooba Mufti | JKPDP | 4 April 2016 |
| Assam | 24 May 2016 | Sarbananda Sonowal | BJP | 24 May 2016 |
| Sikkim | 24 May 2016 | Pawan Kumar Chamling | SDF | 12 December 1994 |
| Arunachal Pradesh | 16 September 2016 | Pema Khandu | BJP | 16 September 2016 |
| Manipur | 15 March 2017 | N. Biren Singh | BJP | 15 March 2017 |
| Uttarakhand | 18 March 2017 | Trivendra Singh Rawat | BJP | 18 March 2017 |
| Uttar Pradesh | 19 March 2017 | Yogi Adityanath | BJP | 19 March 2017 |
| Bihar | 27 July 2017 | Nitish Kumar | JDU | 27 July 2017 |
Commercials
[table "10" not found /]
Music Video Appearances
| YEAR | IMAGE | NAME |
| --- | --- | --- |
| 1980–86 | | Atal Bihari Vajpayee |
| 1986–91 | | L. K. Advani |
| 1991–93 | | Murli Manohar Joshi |
| 1993–98 | | L. K. Advani |
| 1998–2000 | | Kushabhau Thakre |
| 2000–01 | | Bangaru Laxman |
| 2001–02 | | Jana Krishnamurthi |
| 2002–04 | | Venkaiah Naidu |
| 2004–06 | | L. K. Advani |
| 2006–09 | | Rajnath Singh |
| 2009–13 | | Nitin Gadkari |
| 2013–14 | | Rajnath Singh |
| 2014–present | | Amit Shah |
Asianet Film Awards
2015 – Popular Tamil Actor for I Won
CineMAA Awards
2003 – South Indian's Best Actor for Sivaputrudu/ Pithamagan Won
Amrita TV-FEFKA Film Awards
2010 – Best Actor Tamil for Raavanan Won
Cinema Express Awards
2001 – Best Actor for Kasi Won
Filmfare Awards South
[table "12" not found /]
Honorary Doctorate
2011 – Universita Popolare degli Studi Di Milano
International Tamil Film Awards
2002 – Best Actor for Gemini Won
Jaya Awards
2011 – Jury awards – Best Actor for Deivathirumagal Won
Edison Awards
2012 – Best Actor for Thaandavam Won
2015 – Mass Hero for I Nominated
National Film Awards
2003 – Best Actor for Pithamagan Won
South Indian International Movie Awards
Cricket World Cup Winners List
| YEAR | WINNER | SCORE | RUNNER-UP | SCORE | RESULT |
| --- | --- | --- | --- | --- | --- |
| 1975 | West Indies | 291–8 | Australia | 274 | West Indies won by 17 runs |
| 1979 | West Indies | 286–9 | England | 194 | West Indies won by 92 runs |
| 1983 | India | 183 | West Indies | 140 | India won by 43 runs |
| 1987 | Australia | 253–5 | England | 246–8 | Australia won by 7 runs |
| 1992 | Pakistan | 249–6 | England | 227 | Pakistan won by 22 runs |
| 1996 | Sri Lanka | 245–3 | Australia | 241 | Sri Lanka won by 7 wickets |
| 1999 | Australia | 133–2 | Pakistan | 132 | Australia won by 8 wickets |
| 2003 | Australia | 359–2 | India | 234 | Australia won by 125 runs |
| 2007 | Australia | 281–4 | Sri Lanka | 215–8 | Australia won by 53 runs |
| 2011 | India | 277–4 | Sri Lanka | 274–6 | India won by 6 wickets |
| 2015 | Australia | 186–3 | New Zealand | 183 | Australia won by 7 wickets |
Star Screen Awards
2010 – Best Supporting Actor for Raavan Nominated
Tamil Nadu State Film Awards
| YEAR | WORLD CUP WINNER TEAM | WORLD CUP WINNER TEAM CAPTAIN | NUMBER OF WORLD CUPS AS CAPTAIN |
| --- | --- | --- | --- |
| 2015 | Australia | Michael Clarke | 1 |
| 2011 | India | MS Dhoni | 2 |
| 2007 | Australia | Ricky Ponting | 3 |
| 2003 | Australia | Ricky Ponting | 3 |
| 1999 | Australia | Steve Waugh | 1 |
| 1996 | Srilanka | Arjuna Ranatunga | 3 |
| 1992 | Pakistan | Imran Khan | 2 |
| 1987 | Australia | Allan Border | 2 |
| 1983 | India | Kapil Dev | 2 |
| 1979 | West Indies | Clive Lloyd | 3 |
| 1975 | West Indies | Clive Lloyd | 3 |
Vijay Awards
[table "15" not found /]
Vikatan Award
2011 – Best Actor for Deiva Thirumagal Won
Images
Take a look at the cool new photos of Kennedy John Victor aka Vikram,