Vidyasagar Wiki, Biography, Age, Songs List, Family, Images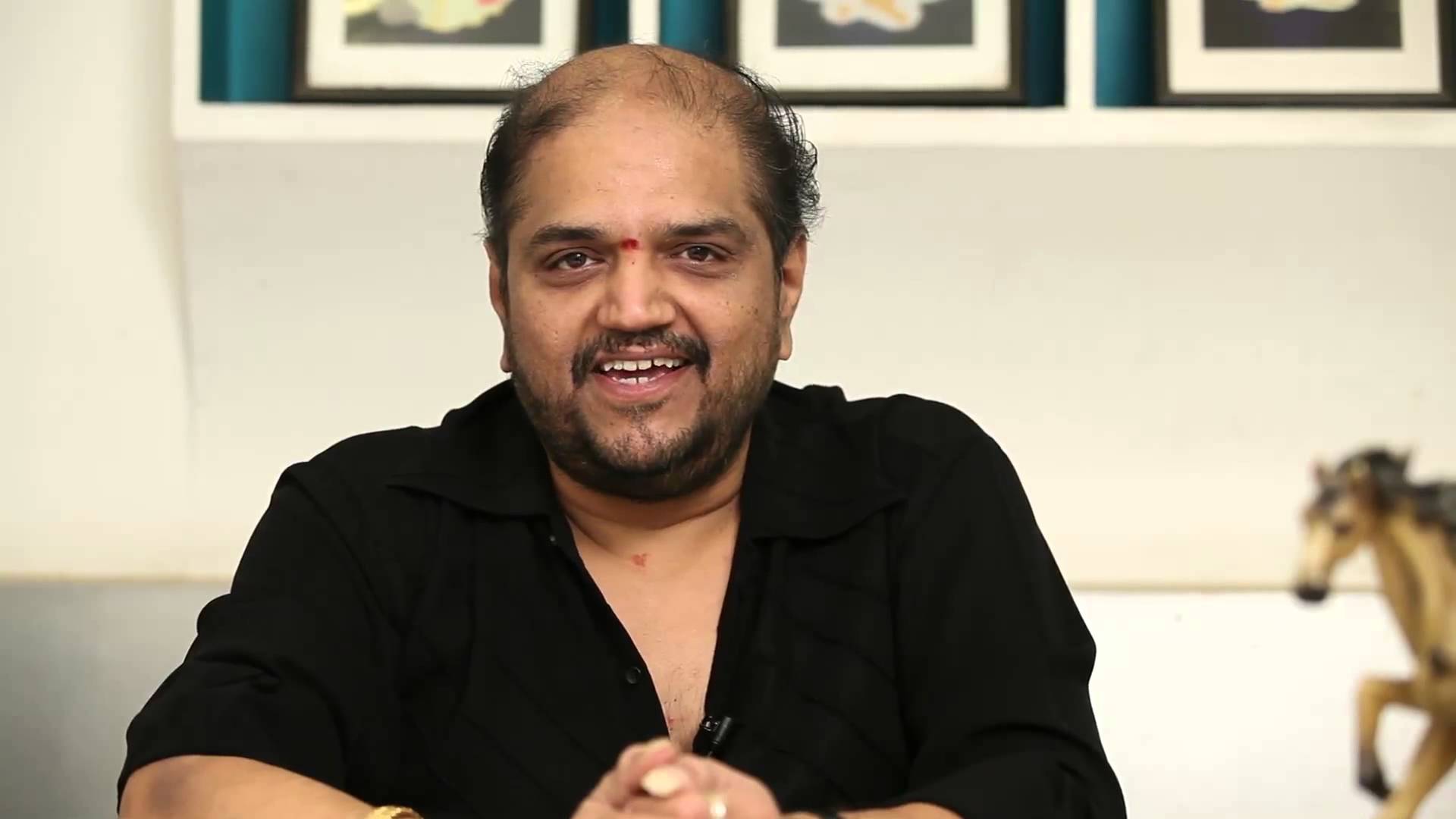 Vidyasagar is an Indian music composer and singer, who predominantly works in Malayalam, Telugu, Tamil and Hindi film industries. He made his debut movie Paravaigal Palavitham which is directed by Robert-Rajasekaran in this movie he works only for the Background Score in 1988. In the year 1989, he made his debut full composing movie Poomanam which is directed by S. Rajasekaran. Check out below for Vidyasagar Wiki, Biography, Age, Songs List, Family, Images and more.
Read other biographies: Kailash Kher | Rasika Shekar | Shalmali Kholgade | Reena Bhardwaj | Monali Thakur
Vidyasagar Early Life and Career
Vidyasagar was born on 2 March 1963 in Bobbili. Vidyasagar family is now residing in Chennai, Tamil Nadu, India. His father name is Ramchander who was a self-led musician and his mother details will be updated soon. His schooling details will be updated soon he did his graduation in Trinity College of Music, London. At the age of 3, he started learning music with his father, and he also went for Carnatic vocals training first and then started taking classical guitar classes in Chennai under Master Dhanraj with A. R. Rahman and then he joined in piano.
He is the first independent movie music composer with the song En Anbe for the Tamil movie Poomanam in the year 1989. In the same year, he composed songs for the Telugu movie Teja which is directed by Perala it his debut in Telugu. From 1994-95 he was approached by actor & director Arjun, and he worked him with for the movie like Jai Hind, Karna and Subash. Then form the year 1996-2001 he concentrated on Malayalam movies and that time worked in some Tamil movie like Nilaave Vaa and Uyirodu Uyiraga. For his work, he won four Kerala State Film Awards. From 2002 he started composing simultaneously for both Tamil and Malayalam movies like Dhil, Run, Dhool, Ghilli and more in Tamil and in Malayalam Meesha Madhavan, Kilichundan Mampazham, Pattalam, C.I.D. Moosa and more.
During his period, he composed his first English language feature film titled Beyond The Soul which is a low-budget independent film directed by Rajiv Anchal. In the year 2005, he received his first National Film Awards for his music in the Telugu movie Swarabhishekam which is directed by K. Vishwanath. In the same year, he composed music for the movie Chandramukhi, starred Rajinikanth, Prabhu, Jyothika. In 2007, he signed for the Prakash Raj production movie Mozhi starring Prithviraj Sukumaran and Jyothika. Then in 2008, he worked in Vijay's movie Kuruvi and in Priyadarshan directed movie Mere Baap Pehle Aap in Hindi and there are his notable movies of the year. In 2013, he signed in an ambitious psychological thriller movie Geethaanjali in Malayalam. Then in the following years, he worked for various movies and grabbed more Filmfare and national for his performance. Then in the year 1995, Government of Tamil Nadu awarded him the Kalaimamani award for his contribution in music
Vidyasagar Biography
| | |
| --- | --- |
| Name | Vidyasagar |
| Real Name | Vidyasagar Ramachander |
| Nickname | Vidyasagar |
| Profession | Singer and Music director, |
| Date of Birth | 2 March 1963 |
| Age | 55 (As of August 2018) |
| Zodiac sign | Yet to be Updated |
| Father Name | Ramchander |
| Mother Name | Yet to be Updated |
| Religion | Hindu |
| Educational Qualification | Yet to be Updated |
| School | Yet to be Updated |
| College | Trinity College of Music, London |
| Hobbies | Singing, Song composing, Reading Books |
| Hometown | Vizianagaram, Andhra Pradesh, India |
| Nationality | Indian |
| Married | Yes |
| Wife Name | NA |
| Current City | Chennai, Tamil Nadu, India |
Vidyasagar Facebook: https://www.facebook.com/vidyasagarmusicofficial/
Vidyasagar Twitter: Yet to be updated
Vidyasagar Instagram: Yet to be updated
Vidyasagar Songs list in 
1980
Year
Film
Language
Film Director
Notes
1988
Paravaigal Palavitham
Tamil
Robert-Rajasekaran
Background Score Only
1989
Poo Manam
Tamil
S. Rajasekaran
Dharma Teja
Telugu
Perala
Seetha
Tamil
S.A.Chandrasekhar
Alajadi
Telugu
Tammareddy Bharadwaja
Sahasame Na Oopiri
Telugu
Vijaya Nirmala
Vidyasagar Songs list 1990s
Year
Film
Language
Film Director
Notes
1990
Vishnu
Telugu
V. B. L. V. Prasad
Nila Pennae
Tamil
V. Thamilazhagan
Doshi Nirdoshi
Telugu
D. V. S. Raju
Aatha Naan Pass Ayittaen
Tamil
M. K. Saimohan
1991
Prema Entha Madhuram
Telugu
Jandhyala Subramanya Sastry
Kadapa Reddamma
Telugu
Tammareddy Bharadwaja
Sarpayaagam
Telugu
Paruchuri Brothers
Minor Raja
Telugu
Katragadda Ravi Teja
Teneteega
Telugu
M. Nanda Kumar
Parishkaram
Telugu
Taruni
Jagannatakam
Telugu
A. Mohan Gandhi
1992
Allari Pilla
Telugu
Kodi Ramakrishna
Pachani Samsaram
Telugu
Tammareddy Bharadwaj
Raguluthunna Bharatham
Telugu
Allani Sridhar
Manavarali Pelli
Telugu
P.N. Ramachandra Rao
420
Telugu
EVV Satyanarayana
Kalikaalam
Telugu
Panchu Arunachalam
Madhavayya Gari Manavadu
Telugu
Muthyala Subbaiah
Chitram Bhalare Vichitram
Telugu
P. N. Ramachandra Rao
1993
One by Two
Telugu
Siva Nageshwara Rao
Alibaba Aradajanu Dongalu
Telugu
E. V. V. Satyanarayana
Mugguru Monagallu
Telugu
K.Raghavendra Rao
Urmila
Telugu
Bharadwaja Thammareddy
Enti Baava Mareenu
Telugu
Relangi Narasimha Rao
Pillalu Diddina Kapuram
Telugu
Perala
Prema Chitram Pelli Vichitram
Telugu
K. Vasu
Chirunavvula Varamistava
Telugu
N. H. Chandra
Asale Pellayinavaanni
Telugu
P.N. Ramachandrarao
1994
Donga Rascal
Telugu
Anil kumar
Bangaru Mogudu
Telugu
Tammareddy Bharadwaj
Aame
Telugu
E. V. V. Satyanarayana
Allarodu
Telugu
K. Ajay Kumar
Vaddu Bava Thappu
Telugu
K. Ajay Kumar
Chilakapachcha Kaapuram
Telugu
Kodi Ramakrishna
Jai Hind
Tamil
Arjun Sarja
1995
Karnaa
Tamil
Selva
Vetagadu
Telugu
Raghavendra Rao
Rowdy Annaya
Telugu
Tammareddy Bharadwaj
Simha Garjana
Telugu
K Ajay Kumar
Alibaba Adbuthadeepam
Telugu
Sathya
Mr. Madras
Tamil
P. Vasu
Villadhi Villain
Tamil
Sathyaraj
Ayudha Poojai
Tamil
C. Sivakumar
Murai Maman
Tamil
Sundar C.
Pasumpon
Tamil
P. Bharathiraja
1996
Mummy Mee Aayanochadu
Telugu
K. Ajay Kumar
Azhakiya Ravanan
Malayalam
Kamal
Kerala State Film Award for Best Music Director
Kerala Film Critics Award for Best Music Director
Nominated – Filmfare Award for Best Music Director
Mahathma
Malayalam
Shaji Kailas
Indraprastham
Malayalam
Haridas
Thaali
Telugu
EVV Satyanarayana
Ladies Doctor
Telugu
Ramu
Akkum Bakkum
Telugu
K Ram Gopal
Priyam
Tamil
R.Pandiyan
Coimbatore Mappillai
Tamil
C. Ranganathan
Subash
Tamil
R. V. Udayakumar
Sengottai
Tamil
C. V. Sasikumar
Tata Birla
Tamil
C. Ranganathan
Musthaffaa
Tamil
R. Aravindraj
Nethaji
Tamil
Kicha
1997
Ganga Yamuna
Kannada
S. Mahendar
Remake of Shubhalagnam
Krishnagudiyil Oru Pranayakalathu
Malayalam
Kamal
Kerala Film Critics Award for Best Music Director
Nominated – Kerala State Film Award for Best Music Director
Nominated – Filmfare Award for Best Music Director
Oru Maravathoor Kanavu
Malayalam
Lal Jose
Varnapakittu
Malayalam
I. V. Sasi
Pudhayal
Tamil
Selva
Mama Bagunnava
Telugu
Kodi Ramakrishna
Rukmini
Telugu
Raviraja Pinisetti
Aahaa Enna Porutham
Tamil
C. Ranganathan
Mahathma
Malayalam
Shaji Kailas
Smile Please
Tamil
Radha Mohan
1998
Zor
Hindi
Sangeeth Sivan
Background Score only.
Aayanagaru
Telugu
Ooha
Gamyam
Telugu
Brahmanandam
Pranayavarnangal
Malayalam
Sibi Malayil
Kerala State Film Award for Best Music Director
Kerala Film Critics Award for Best Music Director
Asianet Film Award for Best Music Director
Summer in Bethlehem
Malayalam
Sibi Malayil
Filmfare Award for Best Music Director
Elavamkodu Desam
Malayalam
K. G. George
Sidhartha
Malayalam
Jomon
Uyirodu Uyiraga
Tamil
Sushma Ahuja
Thaayin Manikodi
Tamil
Arjun Sarja
Veedu Samanyudu Kaadu
Telugu
Manoj Kumar
Nilaave Vaa
Tamil
Venkatesh
1999
Millennium Stars
Malayalam
Jayaraj
Sanchalanam
Telugu
Tammareddy Bharadwaj
Niram
Malayalam
Kamal
Filmfare Award for Best Music Director
Kerala Film Critics Award for Best Music Director
Nominated – Kerala State Film Award for Best Music Director
Ezhupunna Tharakan
Malayalam
P. G. Viswambharan
Ustaad
Malayalam
Sibi Malayil
Edhirum Pudhirum
Tamil
Dharani
Pooparika Varugirom
Tamil
Venkatesh
Vidyasagar Songs list in 2000
Year
Film
Language
Film Director
Notes
2000
Daivathinte Makan
Malayalam
Thulasidas, Vinayan
Raakilipaatu
Malayalam
Priyadarshan
Dreamz
Malayalam
Shajoon Karyal
Sathyam Sivam Sundaram
Malayalam
Rafi-Mecartin
Dubai
Malayalam
Joshiy
Madhuranombarakattu
Malayalam
Kamal
Devadoothan
Malayalam
Sibi Malayil
Kerala State Film Award for Best Music Director
Nominated – National Film Award for Best Music Direction
Nominated – Filmfare Award for Best Music Director
Nominated – Asianet Film Award for Best Music Director
Mr. Butler
Malayalam
Sashi Shankar
Chandranudikkunna Dikhil
Malayalam
Lal Jose
Kerala Film Critics Award for Best Music Director
Snehithiye
Tamil
Priyadarshan
Puratchikkaaran
Tamil
Velu Prabhakaran
Balaram
Telugu
Raviraja Pinisetty
2001
Dhosth
Malayalam
Thulasidas
Kerala Film Critics Award for Best Music Director
Nominated – Kerala State Film Award for Best Music Director
Nominated – Asianet Film Award for Best Music Director
Randaam Bhavam
Malayalam
Lal Jose
Dhill
Tamil
Dharani
Tamil Nadu State Film Award for Best Music Director
Alli Thandha Vaanam
Tamil
Sridhar Prasad
Vedham
Tamil
Arjun Sarja
Thavasi
Tamil
Udayasankar
Tamil Nadu State Film Award for Best Music Director
Poovellam Un Vasam
Tamil
Ezhil
Tamil Nadu State Film Award for Best Music Director
Soori
Telugu
Sankara Kumar
2002
Villain
Tamil
K. S. Ravikumar
Run
Tamil
N. Linguswamy
Nominated – Tamil Nadu State Film Award for Best Music Director
Meesa Madhavan
Malayalam
Lal Jose
Filmfare Award for Best Music Director
Kerala Film Critics Award for Best Music Director
Nominated – Kerala State Film Award for Best Music Director
Nominated – Asianet Film Award for Best Music Director
Gramaphone
Malayalam
Kamal
Naaga
Telugu
Suresh
O Chinnadana
Telugu
SathiBabu
Neetho
Telugu
John Mahendran
Karmegham
Tamil
S. P. Rajkumar
2003
Dhool
Tamil
Dharani
Nominated – Filmfare Award for Best Music Director
Nominated – Tamil Nadu State Film Award for Best Music Director
Anbe Sivam
Tamil
Sundar C
Anbu
Tamil
Dalapathiraj
Ottesi Cheputunna
Telugu
E. Sathi Babu
Kadhal Kisu Kisu
Tamil
P. Vasu
Pallavan
Tamil
Padmamagan
Well Done
Tamil
Ravindran
Parthiban Kanavu
Tamil
Karu Pazhaniappan
Power of Women
Tamil
Jayadevi
Iyarkai
Tamil
S.P.Jananathan
Beyond the Soul
English
Rajiv Anchal
Aahaa Ethanai Azhagu
Tamil
Kanmani
Thithikudhe
Tamil
Brinda Sarathy
Kilichundan Mampazham
Malayalam
Priyadarshan
Pattalam
Malayalam
Lal Jose
C.I.D. Moosa
Malayalam
Johny Antony
Dongodu
Telugu
Bhimaneni Srinivasa Rao
Remake of Meesha Madhavan.
Thirumalai
Tamil
Ramana
Alai
Tamil
Vikram Kumar
Joot
Tamil
Azhagam Perumal
2004
Thendral
Tamil
Thangar Bachan
Hulchul
Hindi
Priyadarshan
Swarabhishekam
Telugu
K. Viswanath
National Film Award for Best Music Direction
Nandi Award for Best Music Director
Varnajalam
Tamil
Nagulan Ponnusamy
Sullan
Tamil
Ramana
Ghilli
Tamil
Dharani
Rasikan
Malayalam
Lal Jose
Madhurey
Tamil
Ramana Madhesh
Nenu
Telugu
E. Sathibabu
Sadhurangam
Tamil
Karu Pazhaniappan
2005
Ji
Tamil
N. Linguswamy
London
Tamil
Sundar C
Alice in Wonderland
Malayalam
Sibi Malayil
Chandramukhi
Tamil
P. Vasu
Chandrolsavam
Malayalam
Ranjith
Kochi Rajavu
Malayalam
Johny Antony
Kana Kandaen
Tamil
K. V. Anand
Ponniyin Selvan
Tamil
Radha Mohan
Chanthupottu
Malayalam
Lal Jose
Majaa
Tamil
Shafi
Made in USA
Malayalam
Rajiv Anchal
2006
Aathi
Tamil
Ramana
Paramasivan
Tamil
P. Vasu
Pasa Kiligal
Tamil
Amirtham
Thambi
Tamil
Seeman
Bangaram
Telugu
Dharani
Em Magan
Tamil
Thirumurugan
Sivappathigaram
Tamil
Karu Pazhaniappan
Poi
Tamil
K. Balachander
2007
Kaiyoppu
Malayalam
Ranjith
Mozhi
Tamil
Radha Mohan
Tamil Nadu State Film Award for Best Music Director
Nominated – Vijay Award for Best Music Director
Periyar
Tamil
Gnana Rajasekaran
Volga River Side Film Festival Award
Goal
Malayalam
Kamal
Rock 'n' Roll
Malayalam
Ranjith
2008
Pirivom Santhippom
Tamil
Karu Pazhaniappan
Sundarakanda
Tamil
Bapu
Mulla
Malayalam
Lal Jose
Asianet Film Award for Best Music Director
Vanitha Film Magazine Award For Best Music Direction
Nominated –Filmfare Award for Best Music Director
Arai En 305-il Kadavul
Tamil
Chimbu deven
Kuruvi
Tamil
Dharani
Mere Baap Pehle Aap
Hindi
Priyadarshan
Kaamannana Makkalu
Kannada
Chi.Gurudutt
Remake of Thommanum Makkalum
Muniyandi Vilangial Moonramandu
Tamil
Thirumurugan
Jeyam Kondaan
Tamil
Kannan
Alibhabha
Tamil
Neelan.K.Sekar
Raman Thediya Seethai
Tamil
K. P. Jagannath
Mahesh, Saranya Matrum Palar
Tamil
P. V. Ravi
Abhiyum Naanum
Tamil
Radha Mohan
2009
Sasirekha Parinayam
Telugu
Krishna Vamsi
1977
Tamil
G.N.Dinesh Kumar
Peranmai
Tamil
S. P. Jananathan
Kanden Kadhalai
Tamil
R. Kannan
Nominated – Filmfare Award for Best Music Director
Ilamai Itho Itho
Tamil
Dhanalakshmi G
Neelathamara
Malayalam
Lal Jose
Filmfare Award for Best Music Director
Vidyasagar Songs list 2010
Year
Film
Language
Film Director
Notes
2010
Paappi Appacha
Malayalam
Mamas
Apoorva Ragam
Malayalam
Sibi Malayil
Mandhira Punnagai
Tamil
Karu Pazhaniappan
Magizhchi
Tamil
V. Gowthaman
2011
Ilaignan
Tamil
Suresh Krishna
Siruthai
Tamil
Siva
Kaavalan
Tamil
Siddique
Makeup Man
Malayalam
Shafi
Thambi Vettothi Sundaram
Tamil
V. C. Vadivudaiyan
2012
Spanish Masala
Malayalam
Lal Jose
Vydooryam
Malayalam
Saseendra K.Shankar
Ordinary
Malayalam
Sugeeth
Diamond Necklace
Malayalam
Lal Jose
Filmfare Award for Best Music Director
Nominated – SIIMA Award for Best Music Director
Uu Kodathara? Ulikki Padathara?
Telugu
Sekhar Raja
Thappana
Malayalam
Johny Antony
2013
3 Dots
Malayalam
Sugeeth
Thalaivan
Tamil
Ramesh Selvan
Puthiya Thiruppangal
Tamil
Sharada Ramanathan
Pullipulikalum Aattinkuttiyum
Malayalam
Lal Jose
Nadodimannan
Malayalam
Viji Thampi
Geethaanjali
Malayalam
Priyadarshan
Kerala Film Producers Association Award for Best Music Director
Jannal Oram
Tamil
Karu Pazhaniappan
Oru Indian Pranayakadha
Malayalam
Sathyan Anthikad
Nominated – Asiavision Award for Best Music Director
2014
Bhaiyya Bhaiyya
Malayalam
Johny Antony
2015
Mariyam Mukku
Malayalam
James Albert
Ennum Eppozhum
Malayalam
Sathyan Anthikad
Nominated – Filmfare Award for Best Music Director
Nominated – Asiavision Award for Best Music Director
Eli
Tamil
Yuvaraj Dhayalan
Anarkali
Malayalam
Sachy
2016
Uchathula Shiva
Tamil
Jaypee
Thoppil Joppan
Malayalam
Johny Antony
Jomonte Suvisheshangal
Malayalam
Sathyan Anthikad
2017
Thiruttu Payale 2
Tamil
Susi Ganeshan
2018
Oru Bhayankara Kamukan
Malayalam
Lal Jose
Announced
Arudra
Tamil
P. Vijay
Vidyasagar Awards
Honorary
Government
| Year | Award | Honouring body | Notes |
| --- | --- | --- | --- |
| 1995 | Kalaimamani | Government of Tamil Nadu | Awarded for contributions to music |
Other
| Year | Award | Honouring body | Notes |
| --- | --- | --- | --- |
| 2010 | Ghantasala Puraskar Award[3] | Sharan Incorporation | Awarded for contributions to music |
| 2016 | Swaralaya Kairali Yesudas Award | Kairali TV | Awarded for best contributions in Malayalam Cinema |
Vidyasagar Film awards and nominations
Asianet Film Awards
Year
Film
Category
Result
1998
Pranayavarnangal
Best Music Direction
Won
2000
Chandranudikkunna Dikhil
2008
Mulla
2002
Meesa Madhavan
Best Music Direction
Nominated
2005
Chanthupottu
2007
Rock n' Roll
2009
Neelathamara
2012
Diamond Necklace
2013
Oru Indian Pranayakadha
2015
Anarkali
Asiavision Awards
Year
Film
Category
Result
2008
Mulla
Best Music Direction
Won
2009
Neelathamara
2012
Diamond Necklace
2013
Oru Indian Pranayakadha
Best Music Direction
Nominated
2015
Ennum Eppozhum
Filmfare Awards
Year
Film
Category
Result
1998
Summer in Bethlehem
Best Music Direction
Won
1999
Niram
2002
Meesa Madhavan
2009
Neelathamara
2012
Diamond Necklace
1996
Azhakiya Ravanan
Best Music Direction
Nominated
1997
Krishnagudiyil Oru Pranayakalathu
2003
Dhool
2008
Mulla
2009
Kanden Kadhalai
Kerala State Film Awards
Year
Film
Category
Result
1996
Azhakiya Ravanan
Best Music Direction
Won
1998
Pranayavarnangal
2000
Devadoothan
Kerala Film Critics Association Awards
Year
Film
Category
Result
1996
Azhakiya Ravanan
Best Music Direction
Won
1997
Krishnagudiyil Oru Pranayakalathu
1998
Pranayavarnangal
1999
Niram & Chandranudikkunna Dikhil
2000
Devadoothan
2002
Meesa Madhavan
2005
Chanthupottu
2007
Rock n' Roll
2008
Mulla
2009
Neelathamara
2012
Diamond Necklace
2001
Dhosth & Randaam Bhavam
Best Music Direction
Nominated
2003
Kilichundan Mampazham
2005
Kochi Rajavu
2007
Goal
2013
Oru Indian Pranayakadha
2015
Ennum Eppozhum
Mirchi Music Awards
Year
Film
Category
Result
2009
Neelathamara
Mirchi Listener's Choice
Song of the Year – Anuraga Vilochananayi
Won
2012
Diamond Necklace
Best Music Direction
Won
Song of the Year – Nilamalare
National Film Awards
Year
Film
Category
Result
2004
Swarabhishekam
Best Music Direction
Won
2000
Devadoothan
Best Music Direction
Nominated
2005
Chanthupottu
2007
Mozhi
2009
Neelathamara
Tamil Nadu State Film Awards
Year
Film
Category
Result
2007
Mozhi
Best Music Direction
Won
2001
Dhill, Thavasi, Poovellam Un Vasam'
2002
Run
Best Music Direction
Nominated
2003
Dhool
2004
Ghilli
2007
Periyar
2009
Kanden Kadhalai
2011
Kaavalan
Vidyasagar Movies list
Year
Film
Language
Awards
1998
Oru Maravathoor Kanavu
Malayalam
Nominated – Kerala Film Critics Award for Best Music Director
Nominated – Kerala State Film Award for Best Music Director
1999
Chandranudikkunna Dikhil
Malayalam
Kerala Film Critics Award for Best Music Director
Asianet Film Award for Best Music Director
2001
Randam Bhavam
Malayalam
2002
Meesa Madhavan
Malayalam
Filmfare Award for Best Music Director
Kerala Film Critics Award for Best Music Director
Nominated – Kerala State Film Award for Best Music Director
Nominated – Asianet Film Award for Best Music Director
2003
Pattalam
Malayalam
Kerala Film Critics Award for Best Music Director
Nominated – Asianet Film Award for Best Music Director
Nominated – Kerala State Film Award for Best Music Director
2004
Rasikan
Malayalam
2005
Chanthupottu
Malayalam
Kerala Film Critics Award for Best Music Director
Nominated – Asianet Film Award for Best Music Director
2008
Mulla
Malayalam
Asianet Film Award for Best Music Director
Vanitha Film Magazine Award For Best Music Direction
Nominated – Filmfare Award for Best Music Director
Nominated – Kerala State Film Award for Best Music Director
2009
Neelathamara
Malayalam
Filmfare Award for Best Music Director
Kerala Film Critics Award for Best Music Director
Nominated – Kerala State Film Award for Best Music Director
Nominated – Asianet Film Award for Best Music Director
2012
Spanish Masala
Malayalam
2012
Diamond Necklace
Malayalam
Filmfare Award for Best Music Director
Nominated – SIIMA Award for Best Music Director
Nominated – Kerala State Film Award for Best Music Director
2013
Pullipulikalum Aattinkuttiyum
Malayalam
Nominated – Asianet Film Award for Best Music Director
2017
Oru Bhayankara Kaamukan
Malayalam
Upcoming, announced
Vidyasagar Images
Read other biographies: Anushka Manchanda | Armaan Malik | Naresh Iyer | Shweta Mohan | Priyanka Super Singer | NithyaShree Raman