Vezham Tamil Movie (2020) | Cast | Trailer | Songs | Release Date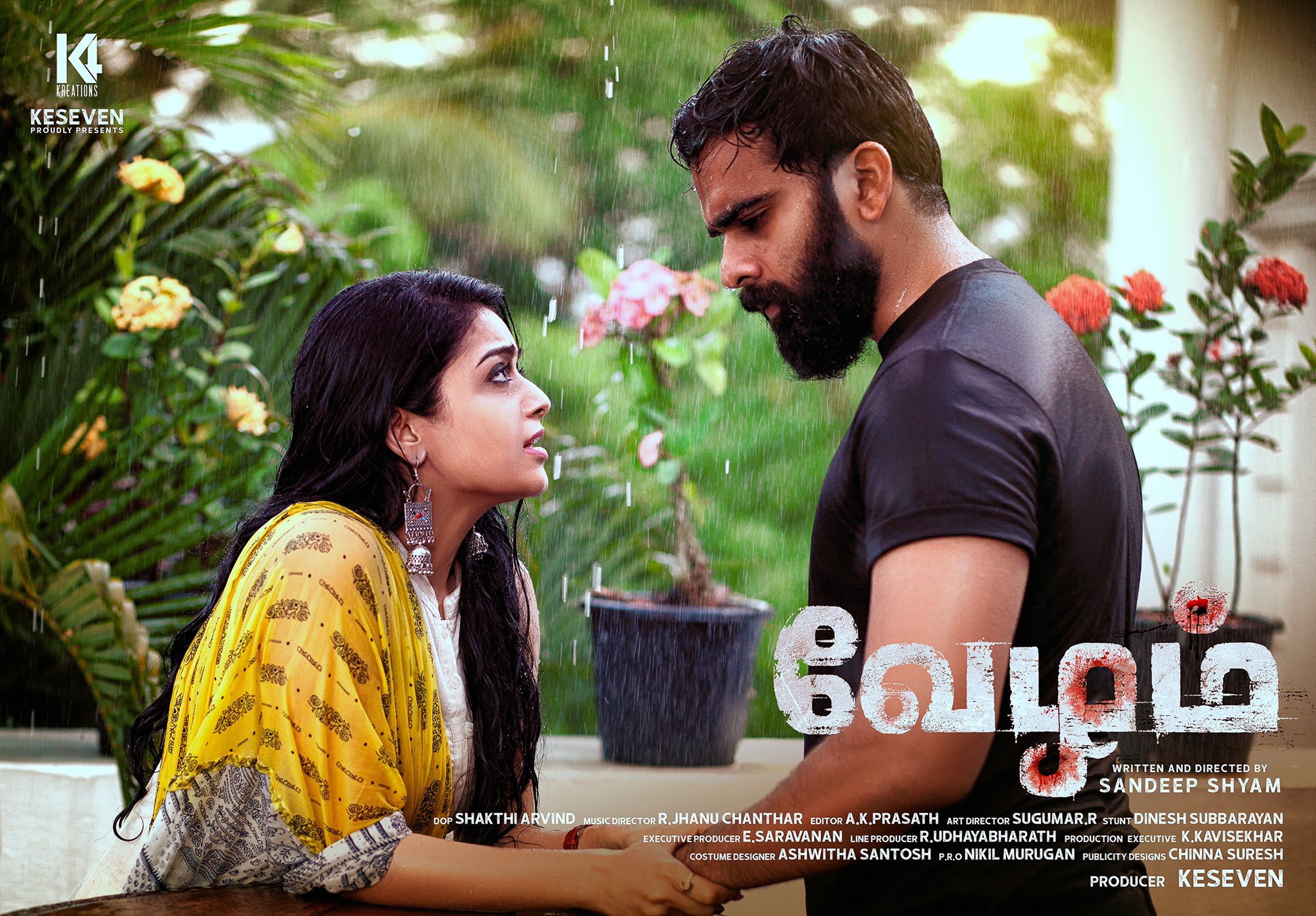 Vezham is tamil movie wirtten and directed by debutant Sandeep Shyam. The romantic thriller stars Ashok Selvan, Janani Iyer of Bigg Boss Fame, Iswarya Menon of Tamil Padam 2.0 fame in the lead roles.
Vezham Tamil movie stars bunch of newcomers who has been part of many short films. Some of them are Sangili Murugan, PL Thenappan, Kitty, and Shyam Sundar. Music director Santhosh Narayanan's guitarist Jhanu Chanthar will be composing the music for the film while Shakthi Arvind who is an associate of George C Williams handles the camera.
Vezham Movie Story Plot
In an interview, the director says that the film shows Ashok Selvan in two different shades. "He will be an innocent youngster who leads a peaceful life with his circle of friends and family in one segment, but becomes a different person after the tragedy,".
He also added that the story happens in two different time periods, and both the female leads have equally important roles. "Janani Iyer plays a role of writer while Ishwarya Menon will be seen as a woman who has studied abroad and come back to Ooty. She lives with her rich and sophisticated family,"
Click here to know Upcoming Tamil Movies
| | |
| --- | --- |
| Director | Sandeep Shyam |
| Producer | Keseven |
| Screenplay | Sandeep Shyam |
| Genre | Romantic Thriller |
| Story | Sandeep Shyam |
| Starring | Ashok Selvan, Janani Iyer, Iswarya Menon |
| Music | R. Jhanu Chanthar |
| Cinematographer | Shakthi Arvind |
| Editor | A.K. Prasath |
| Production Company | K4 Creations |
| Release date | 2020 |
| Art Director | Sugumar |
| Action | Dinesh Subburayan |
| Language | Tamil |
Vezham First Look
Vezham Movie Cast
Sangili Murugan
PL Thenappan
Kitty
Shyam Sundar
Vezham Tamil Movie Teaser
Vezham Trailer
Vezham Tamil Movie Songs
Vezham Review
For more Tamil Cinema News, Click here.