Venu Madhav Wiki, Biography, Age, Movies, Images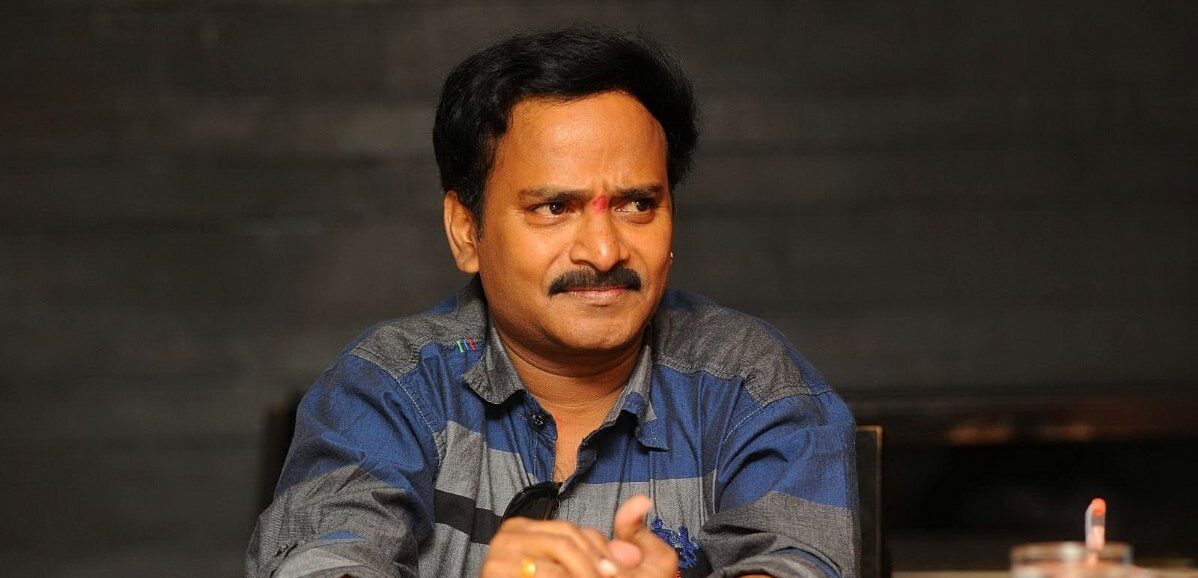 Venu Madhav is a comedian, who predominantly works in Tollywood. He has acted in many Telugu and Tamil films. Venu Madhav is also a mimicry artist. Venu Madhav was first discovered with his minor role in Sampradayam and then in the 1997 Telugu movie Master. His next role came in the 1998 Telugu movie Tholi Prema. Later, he acted in many films. He has performed like a hero in movies such as Hungama, Bhookailas and Premabhishekam. He is also a television anchor, who has hosted several programs in several Telugu TV channels. Check out below for Venu Madhav Wiki, Biography, Age, Movies, Images and More.
Read other biographies:  Sudhanshu Pandey | Raj Tarun | Pragya Jaiswal | Akash Puri | Mishti Chakraborty | Vithika Sheru |
Venu Madhav Profile And Career
Venu Madhav was born near Kodad in the Nalgonda district, now in Suryapet district of the erstwhile Andhra Pradesh State, now in Telangana. He has acted in many movies in Telugu, Tamil and even in Malayalam Languages. He is a well known Mimicry artist. His first break into big screen from S.V.Krishna Reddy in the film 'Sampradhayam'.
Venu Madhav Biography
| | |
| --- | --- |
| Name | Venu Madhav |
| Real Name | Kunath Venu Madhav |
| Nickname | Venu |
| Profession | Indian film actor |
| Date of Birth | Yet to be Updated |
| Age | Yet to be Updated |
| Zodiac sign | Yet to be Updated |
| Father Name | Prabhakar |
| Mother Name | Savitri |
| Religion | Hindu |
| Educational Qualification | Yet to be Updated |
| School | Yet to be Updated |
| College | Yet to be Updated |
| Hobbies | Traveling, Comedy, Reading Books |
| Hometown | Kodad, Nalgonda, Andhra Pradesh, India |
| Nationality | Indian |
| Married | Yes |
| Wife Name | Sree Vani |
| Current City | Hyderabad, Telangana, India |
Venu Madhav Facebook: https://www.facebook.com/comedian.venumadhav/
Venu Madhav Twitter: Yet to be updated
Venu Madhav Instagram: Yet to be updated
Venu Madhav Movies list
Dr.Paramanandaiah Students (2016)
Rudhramadevi (2015) as Tittibi
Rey (2015) as Virus
Autonagar Surya (2014)
Jump Jilani (2014)
Laddu Babu (2014)
Yuddham (2014) as Seenu
Nenem…Chinna Pillana? (2013)
Adda (2013)
Jaffa (2013)
Seethamma Vakitlo Sirimalle Chettu (2013)
Naayak (2013) as Venu
Nuvvekaddunte Nenakkadunta (2012)
Racha (2012)
Bodyguard (2012) as 'Cash' Reddy
Veedu Theda (2011) as Udata Bhaskar
Money Money, More Money (2011) as Shankarabharanam
Dhada (2011)
Badrinath (2011)
Chattam (2011)
Shakti (2011) as Satti Babu
Dongala Mutha (2011)
Katha Screenplay Darsakatvam Appalaraju (2011) as Gannu
Kathi Kantha Rao (2010) as Vaasu
Brindavanam (2010) as Chitti
Simha (2010) as Sanskrit lecturer Venkataratnam
Sneha Geetham (2010) as Lecturer AIDS Papa Rao
Aakasa Ramanna (2010) as P.Timothy
Seeta Ramula Kalyanam Lankalo (2010)
Rs.999 Matrame (2009)
Arya 2 (2009)
Ek Niranjan (2009) as Chitti
Samardhudu (2009)
Gopi Gopika Godavari (2009)
Evaraina Epudaina (2009)
Drona (2009)
Naa Style Veru (2009) as S.I. Rajalingam
Kick (2009) as Driver Azam
Tik Tik Tik (2009)
Malli Malli (2009)
Konchem Ishtam Konchem Kashtam (2009) as Bangaram
Maska (2009)
King (2008) as Tension Bonda
Neninthe (2008) as Venu
Blade Babji (2008) as Babji's gang member
Chintakayala Ravi (2008) as Sai
Gunde Jhallumandi (2008) as Software Engineer Rajesh
Siddu from Sikakulam (2008) as Apple
Gajibiji (2008)
Kathanayakudu (2008)
Maa Ayana Chanti Pilladu (2008)
Ullasamga Utsahamga (2008) as Fraud Billionaire
Hare Ram (2008)
Michael Madana Kamaraju (2008)
Bommana Brothers Chandana Sisters (2008)
Bhale Dongalu (2008) as Lorry Driver
Aatadista (2008)
Premabhishekam (2008) as Nageswar Rao
Bhadradri (2008)
Krishnarjuna (2008)
Donga Sachinollu (2008)
Krishna (2008) as a Tenant
Bhajantrilu (2007)
State Rowdy (2007)
Maharajasri (2007)
Godava (2007)
Takkari (2007)
Seema Sastry (2007)
Viyyalavari Kayyalu (2007)
Athidhi (2007)
Toss (2007)
Bhookailas (2007) as Kailas
Operation Duryodhana (2007)
Munna (2007) as Mohan
Sri Mahalakshmi (2007) as Beggar
Madhumasam (2007) as Pullayya
Evadaithe Nakenti (2007)
Maharadhi (2007)
Yogi (2007)
Desamuduru (2007) as Tea seller
Annavaram (2006) as Narasimha
Khatarnak (2006) as Puli
Pellaina Kothalo (2006)
Gopi – Goda Meeda Pilli (2006) as Krishnudu
Bhagyalakshmi Bumper Draw (2006) as Aphisu
Andala Ramudu (2006) as Ramudu's step-brother
Ashok (2006) as Jaggu
Maayajaalam (2006) as a Ghost
Kithakithalu (2006) as Chain snatching thief
Bangaram (2006) as Sathish
Pokiri (2006) as Vice-President of Beggars Association
Raam (2006)
Ranam (2006) as Venu
Sarada Saradaga (2006) as Waiter
Happy (2006)
Lakshmi (2006) as Tiger Satti
Devadasu (2006)
Gowtam SSC (2005)
Mahanandi (2005)
Moguds Pellams (2005)
Modati Cinema (2005)
Bhageeratha (2005)
Jai Chiranjeeva (2005) as Venu
Chhatrapati (2005) as Mahesh Nanda
Political Rowdy (2005)
Good Boy (2005) as Veturi Sundara Rama Murthy
Muddula Koduku (2005)
Allari Bullodu (2005)
Please Naaku Pellaindi (2005) as Guruji
Super (2005) as Tattooist
Kanchanamala Cable TV (2005)
Andarivaadu (2005) as Govindraju's friend
Athanokkade (2005) as Gulab Singh
Mr.Errababu (2005) as Kris
Hungama (2005) as Balu
Subash Chandra Bose (2005) as Radio
Radha Gopalam (2005)
Bunny (2005)
Sravanamasam (2005) as MA Ratnam (one of the Navratnas)
Sankranthi (2005) as Nalla Balu
Orey Pandu (2005)
Dhairyam (2005)
Mass (2004) as Beggar
Shankar Dada MBBS (2004) as
Sye (2004) as Nalla Balu
Gudumba Shankar (2004)
Gowri (2004) as Dev Anand
Intlo Srimathi Veedhilo Kumari (2004)
Shiva Shankar (2004)
Samba (2004) as sidekick of McDowell Mani
Adavi Ramudu (2004) as Hanumanth
Arya (2004) as Ajay's friend
Venky (2004) as Train Collector Nippu Nagaraju
Anandamanandamaye (2004)
Andhrawala (2004)
Abhimanyu (2003)
Pellamtho Panenti (2003)
Simhachalam (2003)
Sambaram (2003)
Kalyana Ramudu (2003)
Simhadri (2003) as Iyer
Dil (2003) as Venu
Naaga (2003)
Ninu Choodaka Nenundalenu (2002)
Gemeni (2002)
Nuvve Nuvve (2002)
Sontham (2002) as Shesham's friend
Adrustam (2002) as Tarun's friend
Vasu (2002)
Aadi (2002)
Andariki Vandanalu (2001)
Snehamante Idera (2001)
Akka Bavekkada (2001)
Priyamaina Neeku/Kadhal Sugamanathu (Tamil) (2001) as Chacha
Lady Bachelors (2001)
Uncle (2000)
Ennavale (Tamil) (2000) as Mohan
Yuvaraju (2000)
Manasunna Maaraju (2000)
Thammudu (1999) as Subbu's friend
Tholi Prema (1998) as Arnold Sekhar
Suswagatham (1998)
Master (1997) as Venu
Gokulamlo Seeta (1997)
Sampradayam (1996)
Venu Madhav Images
Read other biographies: Rakeysh Omprakash | Kiran Rao | Ahmed Khan | Anurag Kashyap