Upendra (Actor) Wiki, Biography, Age, Wife, Movies, Photos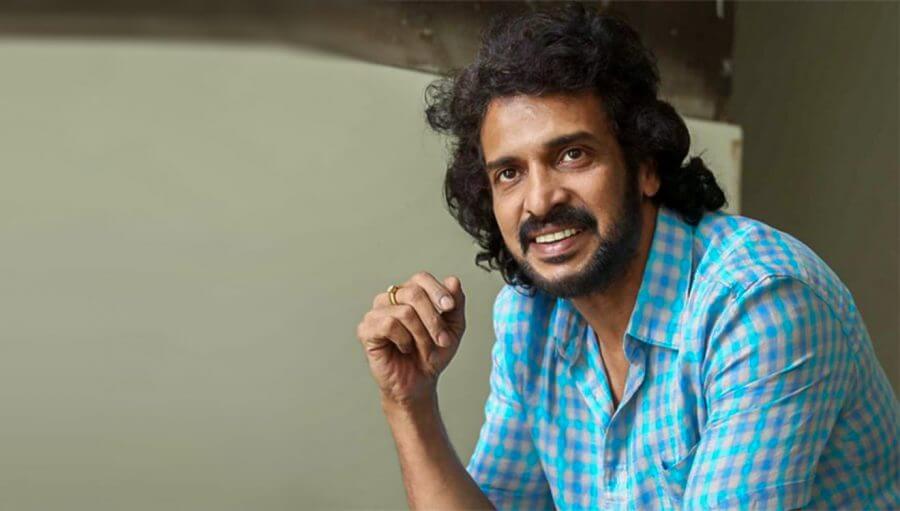 Upendra is an Indian Film Actor, Writer, Director, Producer, and Politician. He is best known for his work in Kannada and Telugu film industry. She started his film career with director Kashinath as a writer and an assistant director. His first directorial venture was Tharle Nanmaga. In the mid-1990s, Upendra directed the two films Om and A.  The film A was his debut film as an actor. Check out below for Actor Upendra Wiki, Biography, Age, Wife, Movies, Photos, and More.
Read other Biographies: Rao Ramesh | Veena Nandakumar | Manali Rathod | Ashish Gandhi | Satyadev Kancharana
Upendra Profile and Career
Upendra was born on 18 September 1968 in Koteshwara, Kundapur, Udupi District, Karnataka. He was born to Manjunath Rao and Anasuya. He has an elder brother named Sudheendra Rao. Upendra belongs to "Brahmins" community. He completed his Bachelor of Commerce degree from APS College of Commerce located in Bangalore. During college days, he participated in plays often forming troupes with his friends. After graduation, he started his career in the film industry and assisted the director Kashinath in various departments apart from assisting in writing songs, dialogues and screenplay for his movies.
Later, he made his directional debut through the film Tharle Nan Maga (1992). The film introduced a famous comedian Jaggesh. In 1993, Upendra directed a horror suspense thriller called Shhh! which features Kumar Govind in the lead role. His next venture was a gangster film Om (1995) starring Shivrajkumar in the lead role. The film became a blockbuster and went on to be one of the highest grossing Kannada films at the time. In 1998, Upendra directed the film A, through which he made a successful transition to acting.
On 14 December 2003, Upendra married actress and former Miss Kolkata, Priyanka Trivedi. The couple blessed with two children, Aishwarya and Ayush.
Upendra Political Life
In October 2017, Upendra joined a political party Karnataka Pragnyavanta Janata Paksha. Later, he quit the party and form another party called "Prajakeeya" – which represents the workers. His party is planning to focus on education, health, and transparency in governance.
Upendra Biography
| | |
| --- | --- |
| Name | Upendra |
| Real Name | Upendra Rao |
| Nickname | Upendra, Uppi |
| Profession | Indian Film Actor, Writer, Director, Producer, and Politician |
| Date of Birth | 18 September 1968 |
| Age | 50 |
| Zodiac sign | Virgo |
| Father Name | Manjunath Rao |
| Mother Name | Anusuya Rao |
| Siblings | Sudeendra |
| Religion | Hindu |
| Educational Qualification | Bachelor of Commerce |
| School | Yet to be Updated |
| College | APS College of Commerce, Bangalore, Karnataka, India |
| Hobbies | Singing, Dancing, and Listening Music |
| Hometown | Koteshwara, Kundapur, Udupi District, Karnataka, India |
| Nationality | Indian |
| Married | Yes |
| Wife Name | Priyanka Trivedi |
| Affairs | No |
| Marriage Date | 14 December 2003 |
| Children's | Ayush Upendra and Aishwarya Upendra |
| Current City | Bengaluru, Karnataka, India |
Upendra Facebook: https://www.facebook.com/nimmaupendra/
Upendra Twitter: https://twitter.com/nimmaupendra
Upendra Instagram: https://www.instagram.com/nimmaupendra
Upendra Movies List
Year
Film
Functioned as
Notes
Director
Actor
Writer
Role
1989
Anantana Avantara
Yes
Kamadeva
Cameo role
1991
Ajagajanthara
Yes
Groom (Dum Dum Agarbatti factory owner)
Cameo role
1992
Tharle Nan Maga
Yes
Yes
Also choreographer
1993
Shhh!
Yes
Yes
Police officer
Cameo role
1995
Om
Yes
Yes
also dubbing for Kote Prabhakar
1995
Operation Antha
Yes
Yes
Man urinating on roadside wall
Cameo role
1997
Omkaram
Yes
Yes
Telugu film
1998
Swasthik
Yes
Yes
1998
A
Yes
Yes
Yes
Surya
1998
Kanyadanam
Yes
Yes
Venkat
Telugu film
1999
Upendra
Yes
Yes
Yes
Naanu
2000
Preethse
Yes
Chandru
2000
Oke Maata
Yes
Sooryam
Telugu film
2001
Raa
Yes
Sridhar
Telugu film
2002
H2O
Yes
Yes
Udayashankar
2002
Neethone Vuntanu
Yes
Ravi
Telugu film
2002
Super Star
Yes
Yes
Ricky / Deependra
2002
Nagarahavu
Yes
Ajay
2002
Naanu Naane
Yes
Raja
2002
Hollywood
Yes
Yes
Upendra / Surendra / Robot US47
2003
Kutumba
Yes
Vijay
2003
Rakta Kanneeru
Yes
Yes
Mohan
2003
Gokarna
Yes
Sidda
2004
Omkara
Yes
Sathya
2005
Gowramma
Yes
Venkat Swamy
2005
News
Yes
Guru
2005
Auto Shankar
Yes
Shankar
2006
Uppi Dada M.B.B.S.
Yes
Rao Bahadur Upendra
2006
Thandege Thakka Maga
Yes
Sathya
2006
Aishwarya
Yes
Abhishek Hegde
2007
Parodi
Yes
Vijay
2007
Masti
Yes
Siddappaji
2007
Toss
Yes
Neelakanta
Telugu film
2007
Anatharu
Yes
Rudra
2007
Lava Kusha
Yes
Chakri
2008
Sathyam
Yes
Manickvel
Tamil film
2008
Budhivanta
Yes
Joseph Fernandez / Panchamrutha / Zakir Hussain / Vijay Mittal / Samarasimha Reddy / Ranjaneesh Swamy / Shyam Prasad
2008
Mast Maja Maadi
Yes
Himself
Cameo appearance
2009
Dubai Babu
Yes
Babu
2009
Rajani
Yes
Rajani
2010
Super
Yes
Yes
Yes
Subhash Chandra Gandhi
2011
Shrimathi
Yes
Raj Kumar
2012
Aarakshaka
Yes
Arun / Vishnu
2012
Katari Veera Surasundarangi
Yes
Yes
Upendra / Mohan / Temporary Yama
2012
Godfather
Yes
Shiva / Ajay / Vijay
2012
Kalpana
Yes
Raghava
2013
Topiwala
Yes
Yes
Basak
2014
Brahma
Yes
Brahma
Also in Telugu
2014
Super Ranga
Yes
Sriranga
2015
Shivam
Yes
Basavanna / Alexander
2015
S/O Satyamurthy
Yes
Devaraj
Telugu film
2015
Uppi 2
Yes
Yes
Yes
Naanu / Neenu
2016
Kalpana 2
Yes
Raghava / Jade Shivu
2016
Mukunda Murari
Yes
Mukunda
2017
Upendra Matte Baa
Yes
Upendra / Surendra
2018
Home Minister
Yes
Filming
2018
Uppi Rupee
Yes
Filming
2019
I Love You
Yes
Filming
2019
Ravichandran
Filming
Upendra Discography 
Year
Film
Song
Composer
1999
Upendra
• Uppiganta Ruchi Bere Illa
Gurukiran
2002
H2O
• Bida Byada
• Dil Ilde Love
Sadhu Kokila
2002
Nagarahavu
• Yaaking Aadthiye
Hamsalekha
2003
Rakta Kanneeru
• Baa Baaro Rasika
Sadhu Kokila
2004
Omkara
• Othla Othla
Gurukiran
2006
Uppi Dada M.B.B.S.
• Makkar Maado Maliniye
R. P. Patnaik
2006
Aishwarya
• Yella Okay Madhuve Yaake
Rajesh Ramanath
2007
Parodi
• Rowdy Mele
Rajesh Ramanath
2008
Budhivanta
• Chitranna
Vijay Antony
2010
Super
• Sikkapatte Ishtapatte
V. Harikrishna
2011
Jogayya
• Thagalakonde
V. Harikrishna
2011
Jarasandha
• Pade Pade Phone-inalli
V Harikrishna
2012
Katari Veera Surasundarangi
• Muthinantha Muthondhu
Harikrishna
2013
Brindavana
• Oye Kalla
Harikrishna
2014
Jai Lalitha
• Thorisabedammi
Sridhar V. Sambhram
2014
Super Ranga
• Ondsali Avala
Harikrishna
2015
Krishna-Leela
• Phoneammangu Simmappangu
Sridhar V
2015
Uppi 2
• Excuse Me Please
Gurukiran
2016
Kalpana 2
• H2O Kudidivni
Arjun Janya
2016
Mukunda Murari
• I Am God, God is Great
Suresh S
Upendra's Awards and Nominations
| Year | Film | Award | Category | Result |
| --- | --- | --- | --- | --- |
| 1999 | A | Udaya Film Awards | Best Male Actor | Won |
| 1999 | A | Udaya Film Awards | Best Director | Nominated |
| 1999 | A | Filmfare Awards South | Filmfare Award for Best Director – Kannada | Nominated |
| 2000 | Upendra | Filmfare Awards South | Filmfare Award for Best Director – Kannada | Won |
| 2000 | Upendra | Filmfare Awards South | Filmfare Award for Best Film – Kannada | Won |
| 2003 | Nagarahavu | Udaya Film Awards | Best Male Actor | Won |
| 2004 | Raktha Kanneeru | Hello Gandhinagara Awards 2004 | Best Actor | Won |
| 2004 | Raktha Kanneeru | Hello Gandhinagara Awards 2004 | Best Dialogue | Won |
| 2004 | Raktha Kanneeru | Filmfare Awards South | Filmfare Award for Best Actor – Kannada | Nominated |
| 2008 | Anatharu | Suvarna Film Awards | Special Award For Performance | Won |
| 2008 | Anatharu | Filmfare Awards South | Filmfare Award for Best Actor – Kannada | Nominated |
| 2008 | Anatharu | Udaya Film Awards | Best Male Actor | Nominated |
| 2009 | Budhivanta | Filmfare Awards South | Filmfare Award for Best Actor – Kannada | Nominated |
| 2011 | Super | Udaya Film Awards | Best Screenplay | Won |
| 2011 | Super | Udaya Film Awards | Best Director | Nominated |
| 2011 | Super | Udaya Film Awards | Best Male Actor | Nominated |
| 2011 | Super | Suvarna Film Awards | Favorite Director Award | Won |
| 2011 | Super | Suvarna Film Awards | Favorite Film | Won |
| 2011 | Super | Filmfare Awards South | Filmfare Award for Best Director – Kannada | Nominated |
| 2011 | Super | Filmfare Awards South | Filmfare Award for Best Actor – Kannada | Nominated |
| 2011 | Sikka Patte – Super | Filmfare Awards South | Filmfare Award for Best Male Playback Singer – Kannada | Nominated |
| 2012 | Super | Karnataka State Film Awards | Karnataka State Film Award for Best Director | Won |
| 2012 | Super | Karnataka State Film Awards | Karnataka State Film Award for Best Film | Won |
| 2012 | Shrimathi | South Indian International Movie Awards | Special Appreciation Award | Won |
| 2013 | Kalpana | Udaya Film Awards | Best Male Actor | Won |
| 2013 | Kalpana | Suvarna Film Awards | Best Male Actor | Nominated |
| 2013 | Katariveera Surasundarangi | South Indian International Movie Awards | Best Actor | Won |
| 2013 | Godfather | Bangalore Times Film Awards | Best Male Actor in a Negative Role | Nominated |
| 2014 | Topiwala | South Indian International Movie Awards | Best Actor | Nominated |
| 2016 | S/O Satyamurthy | South Indian International Movie Awards | Best Actor in a Supporting Role | Nominated |
Upendra's Other Honours
2015 – Honorary Doctorate from Angkor University
Upendra Photos
Read other Biographies: Akkineni Nagarjuna | Musskan Sethi | Sadha | Suja Varunee | Jayam Ravi | Poonam Kaur