Top 10 Underrated Movies about Love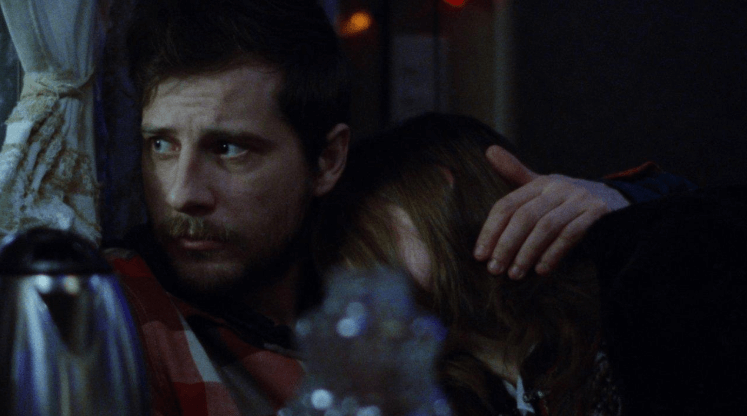 Who doesn't like to watch movies about love from time to time? Of course, each of us does this. It happens especially when it is cold outside, and we just want to sit in a warm blanket and watch a romantic film about love, drinking cocoa and eating pizza. But what to do if you have already watched all the good movies about love? Of course, you just can spend time chatting on the Russian Dating Site or just choose a movie from this list.
Submarine

Oliver Tate seems strange to people. He is not popular, but he constantly thinks how everyone will mourn his death. The main problem for him is the divorce of parents which must be prevented. Just at this moment, there appears Jordana in his life. This girl also seems alien and, of course, Oliver falls in love with her.
Complete Unknown

One day, Alice realized that she could live any life. She changes names, professions, but the past is calling, and Alice can't help being tempted. Returning to the man she once loved, she no longer knows whether to stop or continue to live in different masks.
Christmas, again

Noel sells holiday trees. He gives joy to others, but he himself remains without a Christmas mood. He survived the breakup, and now he works alone. But one evening, Noel finds an unconscious girl in the park. He knows that she can change his mood for the better.
John and Mary

John and Mary meet at the bar. They spend the night together, and the next day, they try to understand what unites them. Everyone lives with their own stereotypes and prejudices. The heroes don't even pay attention to the fact that they don't know each other's names. But is it important when feelings arise?
Les Amours Imaginaires

A young girl named Marie and her longtime friend gay Francis meets a new boyfriend. He is the cause of disagreements between Marie and Francis. In each of the characters, feelings flare up towards a new acquaintance which they manifest in the most innocent way. But the imaginary relationship of the two main characters ends after the departure of their friend to Asia.
The Bitter Moon

The film with an intriguing title and a no less intriguing plot fully reveals a relationship between a man and woman. You will witness the complex, somewhat immoral, and highly entangled relationships that arise between people who love each other. The heroes of this movie love to madness, disgust, and hate. If you crave strong emotions, you will definitely like this movie.
Lars and the Real girl

Lars is a 27-year-old man. He avoids people and considers the doll ordered on the Internet to be his girlfriend. But as soon as you begin to understand the depth of his problem, it becomes not so fun. The film is recommended for viewing to all who are alone now and who find it difficult to be themselves for fear of being misunderstood. In such people, this movie is sure to inspire hope.
About Time

It would seem that the genre of melodramatic comedy can no longer surprise the sophisticated viewer. But Richard Curtis presents a love story so realistic that you forget about everything and don't feel bored. This is the film you want to live and enjoy life after.
The Love Witch

The film reveals the events of the 60s and tells the story of a young witch named Elaine, who really wants to love and be loved. In order to achieve the desired as soon as possible, the attractive witch uses the help of black magic more than once.
Swingers

Mike survived the hard breakup, and now it is not easy for him to adapt to the bachelor life. But after a trip to Las Vegas, he begins to understand what to look for. Maybe this is the film that can help you if you have difficult times right now.
Thanks for reading.