The Half of It (Netflix) 2020: Cast | Trailer | Release Date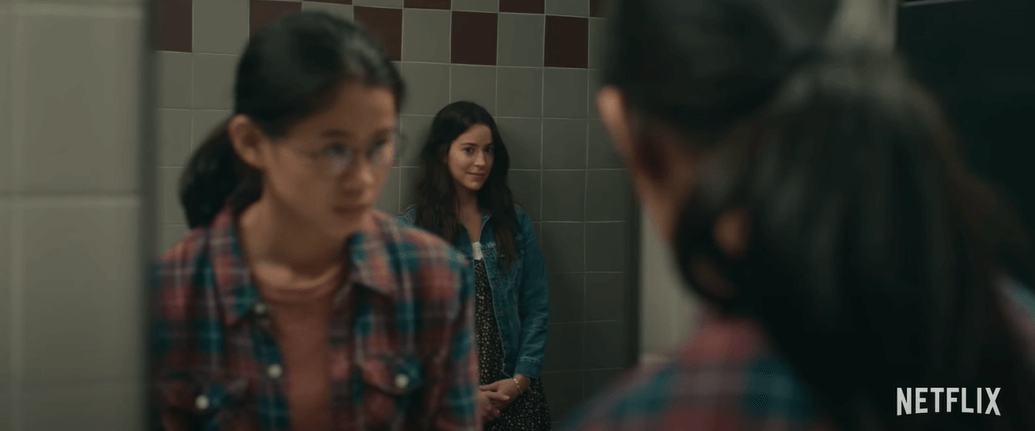 The Half of It is an upcoming American coming-of-age dramedy that will be released on leading OTT platform Netflix. Helmed by Alice Wu, the film features Leah Lewis, Daniel Diemer, Alexxis Lemire, and Collin Chou. The trailer video of the film was released on 09 April 2020.
The Half of It Story Plot
The Half of It movie revolves around an Asian girl named Ellie Chu who lives with her father (widowed). She used to write essays for her classmates. Suddenly, she becomes a love guru for her fellow mate Paul Munsky played by Daniel Diemer. The twist comes in a form when Ellie Chu and Paul Munsky fall for the same girl at school. The shared crush is Aster Flores played by Alexxis Lemire. It is the first time that Netflix is making films with an LGBTQ backdrop.
RELATED Extraction Movie (Netflix)
The Half of It Movie Full Details
Directed by Alice Wu
Produced by Anthony Bregman, M. Blair Breard, Alice Wu
Written by Alice Wu
Starring Leah Lewis, Daniel Diemer, Alexxis Lemire, Collin Chou
Cinematography Greta Zozula
Edited by Ian Blume, Lee Percy
Production companies Likely Story
Distributed by Netflix
Release date May 1, 2020 (United States)
Running time 104 minutes
Country United States
Language English
The Half of It Trailer
Watch the official trailer video of Netflix The Half of It,
For More Entertainment News, Click here.