The son and daughter of popular celebrities have become the prominent lead actors in the Kollywood industry. You may be aware that renowned actors, producers, and directors have sons like Vijay, Suriya, Vishal, Shanthanu, Prabhu Deva, and others. Similarly, today's celebrity children may also become well-known stars in the future of the Kollywood industry. We have collected a list of Tamil celebrities kids who are going to rule the Tamil cinema in the future.
Celebrity Kids
List of star kids with Tamil celebrities who would become the future of the Tamil film industry,
Jason Sanjay
Jason Sanjay is the son of the Kollywood leading actor, Vijay. He was born in London. Jason has a sister named Divya Shasha and his mother's name is Sangeeta Sornalingam. He is notable for his special appearance in a song along with his father for the movie, Vettaikaaran. Jason has also directed and acted in short films like SIRI & Junction which were released on YouTube. He will be a part of the Kollywood industry and will perform a lead role in the future.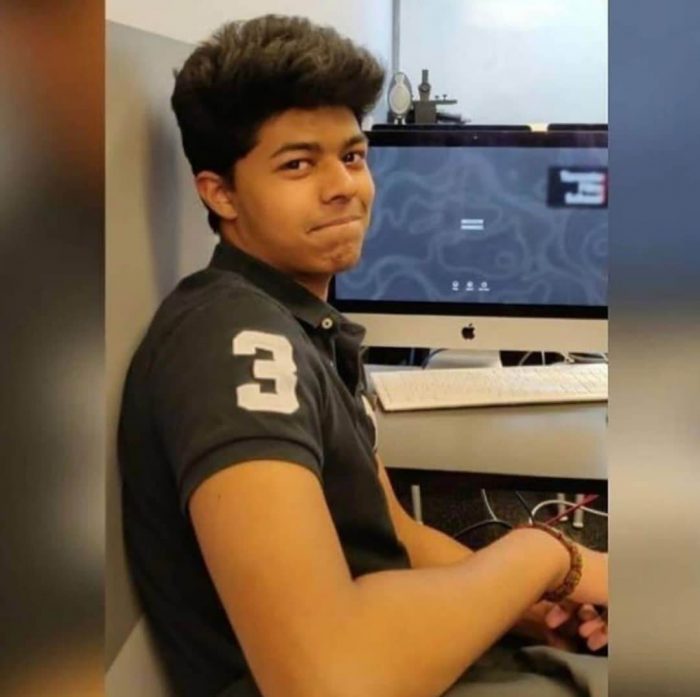 Aadvik Kumar
Aadvik Kumar is the second child of Ajith Kumar, a well-known Kollywood actor. He was born in Chennai, Tamil Nadu, on March 2, 2015. Shalini, his mother, was a former actress, and he has a sister named Anoushka. He may enter the Kollywood industry soon and become one of the top stars, as his father and mother are both from the film industry.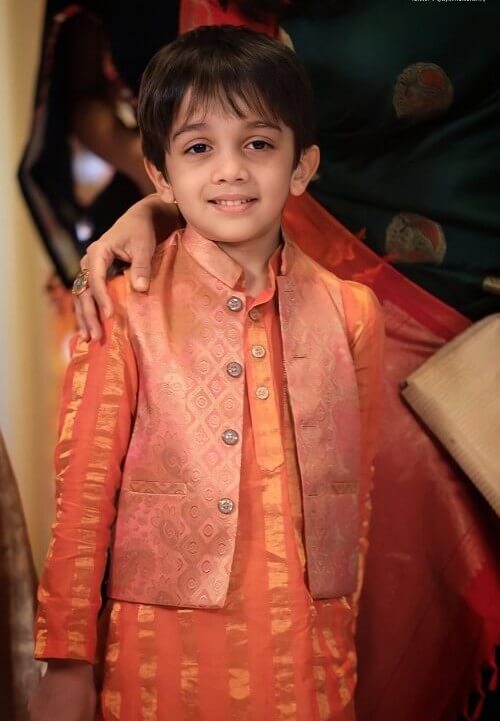 Dev Savikumar
Dev Savikumar (aka) Dev is the son of actor Suriya and grandson of veteran actor Sivakumar. His mother Jyothika is one of the top actresses in the Tamil film industry. Dev has a sister named Diya Savikumar. Dev comes from a family with a long history in the Tamil cinema industry. He will prove his talent as a lead actor in the Kollywood industry in the future.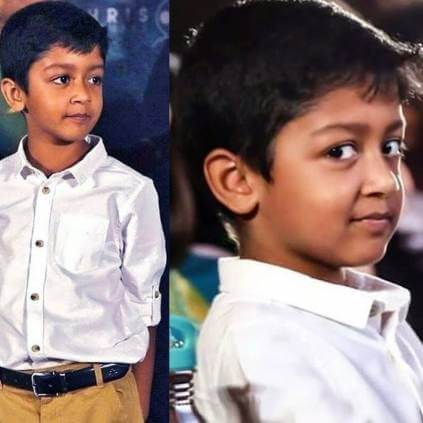 Yatra Raja and Linga Raja
Yatra Raja and Linga Raja are the sons of popular Kollywood star Dhanush. Moreover, they were the grandson of Tamil Nadu Super Star Rajinikanth and great producer Kasthuri Raja. Their mother Aishwarya also a great producer in the Kollywood industry. Yatra and Linga will appear as stars in the Tamil film industry shortly. They will surely excel like their father and grandfather.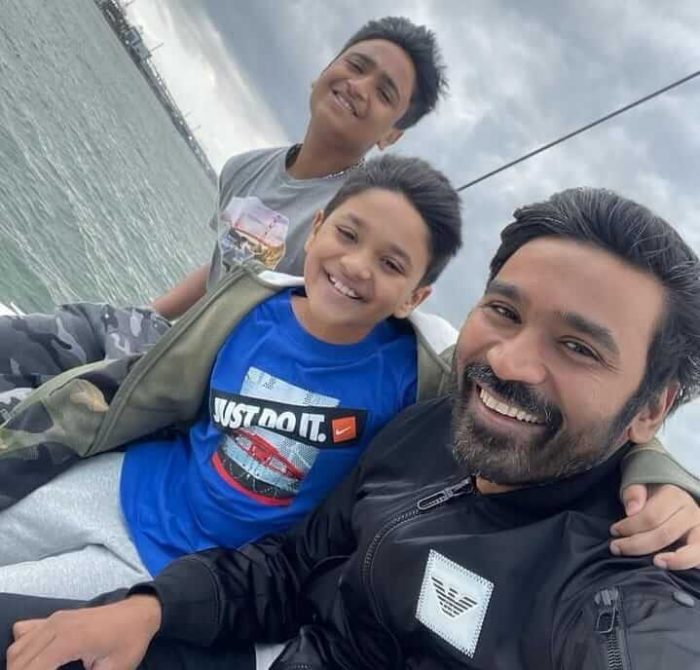 Surya Sethupathi
Surya Sethupathi is the son of actor Vijay Sethupathi, who is a versatile actor in the Tamil film industry. Surya's mother's name is Jessy Sethupathi. He has a sister named Shreeja Sethupathi. Naanum Rowdy Dhaan was his first movie where he made his special appearance. In 2019, he acted with his father in Sindhubaadh as a petty thief. Soon, he would also act in various Tamil movies in lead roles and he will shine great like his father.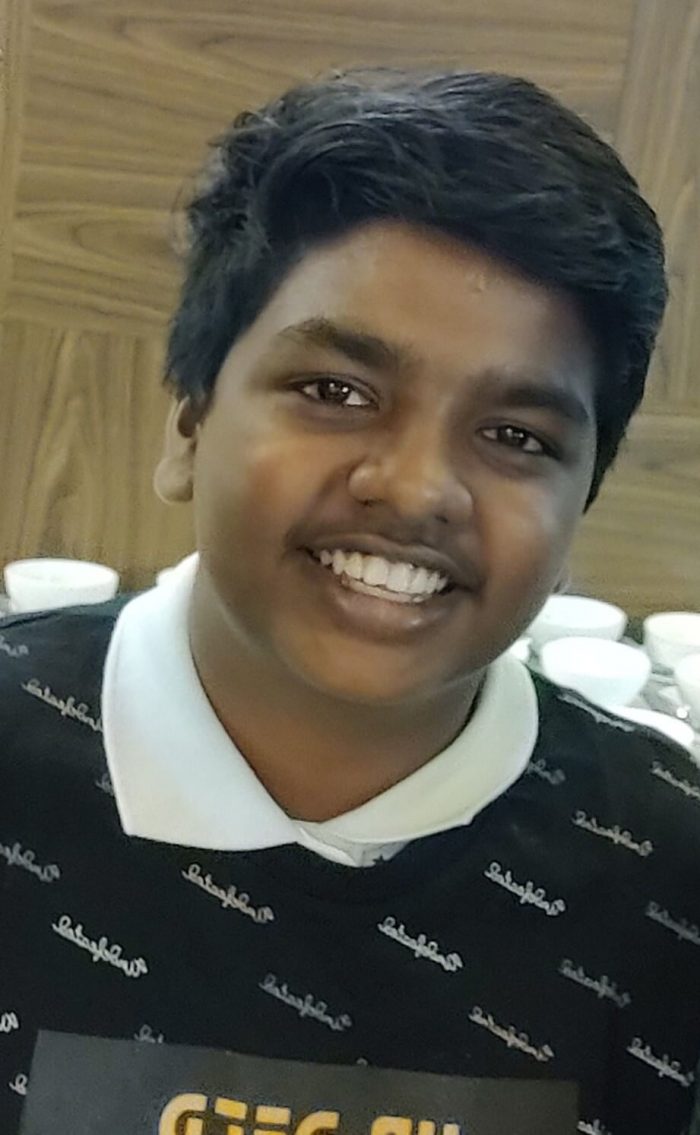 Aaradhana
Aaradhana is the daughter of actor Sivakarthikeyan and Aarthi Doss. She was born on 22 October 2013 in Chennai, Tamil Nadu. At the age of four, she sang her debut song Vaayadi Petha Pulla for the movie Kanaa. Her cute and childish voice in the song grabbed millions of hearts and made her famous to the audience. In the future, she would become a multi-talented artist like her father in the Kollywood industry.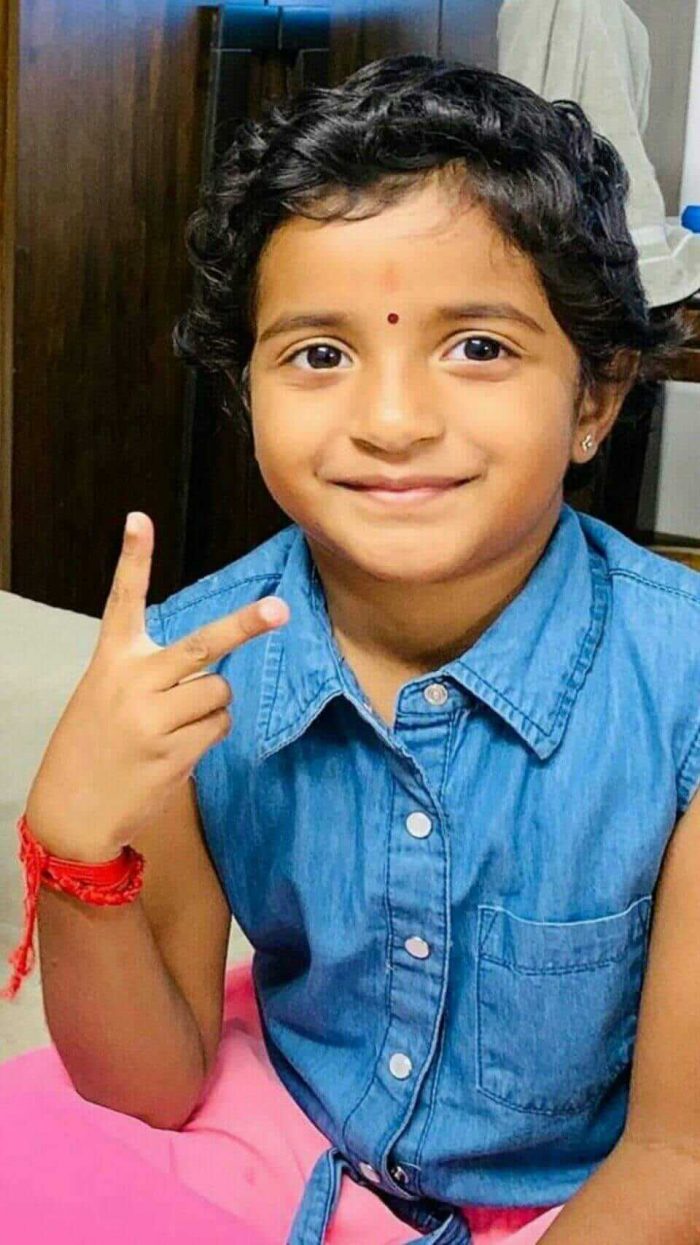 Aarav Ravi
Aarav Ravi is the son of Kollywood actor Jayam Ravi. His mother's name is Aarthi Ravi. He was born on 29 June 2010. Aarav has made his acting debut through the film Tik Tik Tik (2018). Jayam Ravi and Aarav Ravi acted as on-screen father and son in that film. Aarav also has a younger brother, Ayaan Ravi. He is soon expected to act in several movies and emerge as a leading star in the future.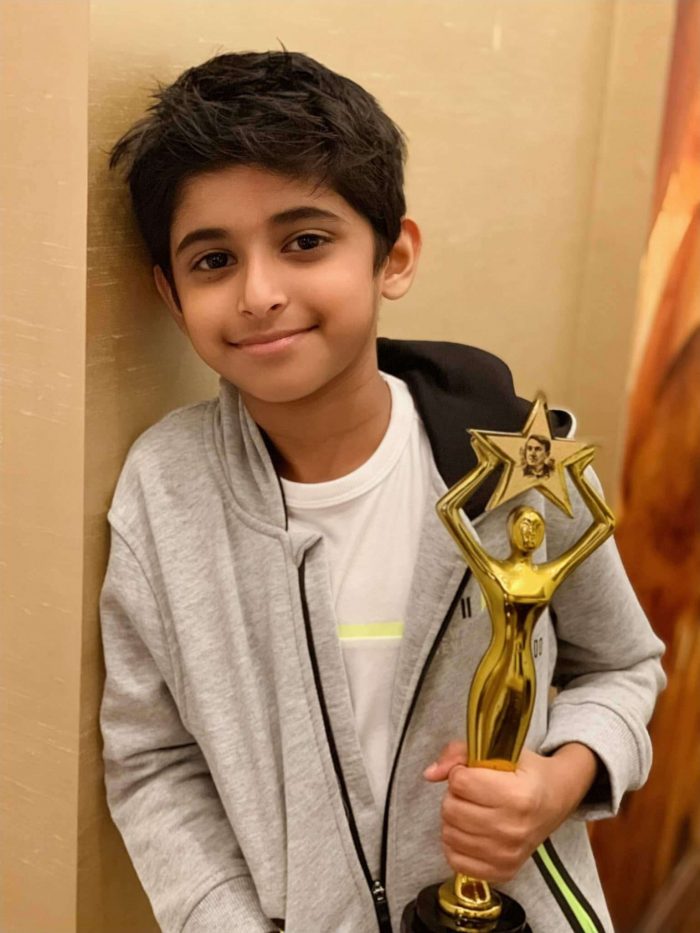 Vedaant Madhavan
Vedaant Madhavan is one of the star kids of Tamil celebrities. He is well-known as a swimmer. He was born on 21 August 2005 and brought up in Mumbai, India. Vedaant is the son of Indian film actor, R. Madhavan. His mother's name is Sarita Birje. In April 2022, he came into the spotlight by winning a gold medal in the Danish Open Swimming Meet. Despite being a star kid, Vedaant only focuses to win an Olympic medal for India in swimming.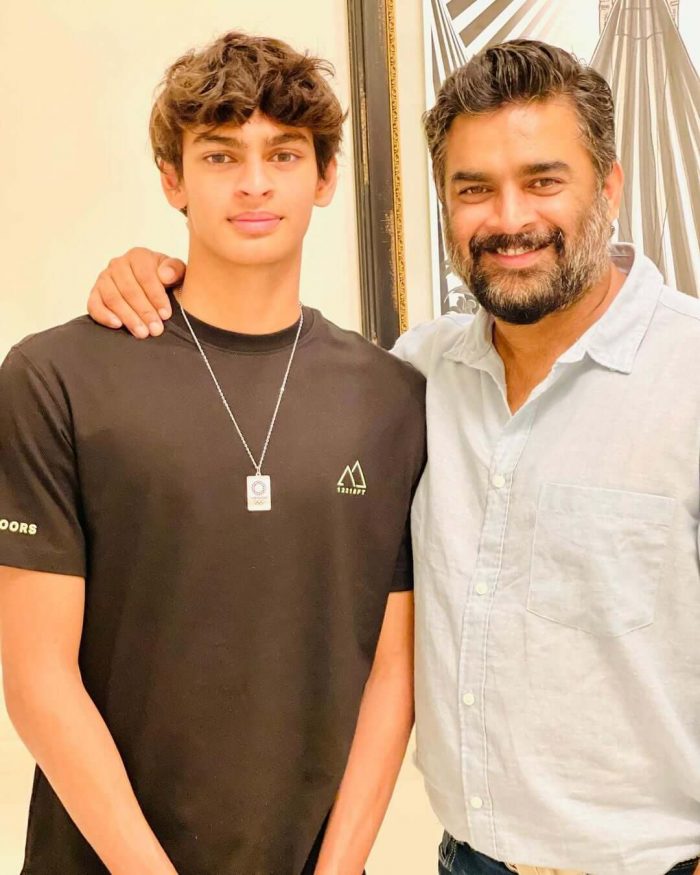 Ken Karunas
Ken Karunas is the son of comic actor, singer, and politician Karunas and Grace Karunas. He started his acting career as a child artist in Tamil movies like Nedunchaalai and Azhagu Kutti Chellam. Later in 2019, he acted along with Dhanush in the Tamil movie Asuran. Apart from acting, he is also a playback singer who sang a song for the film, Asuran.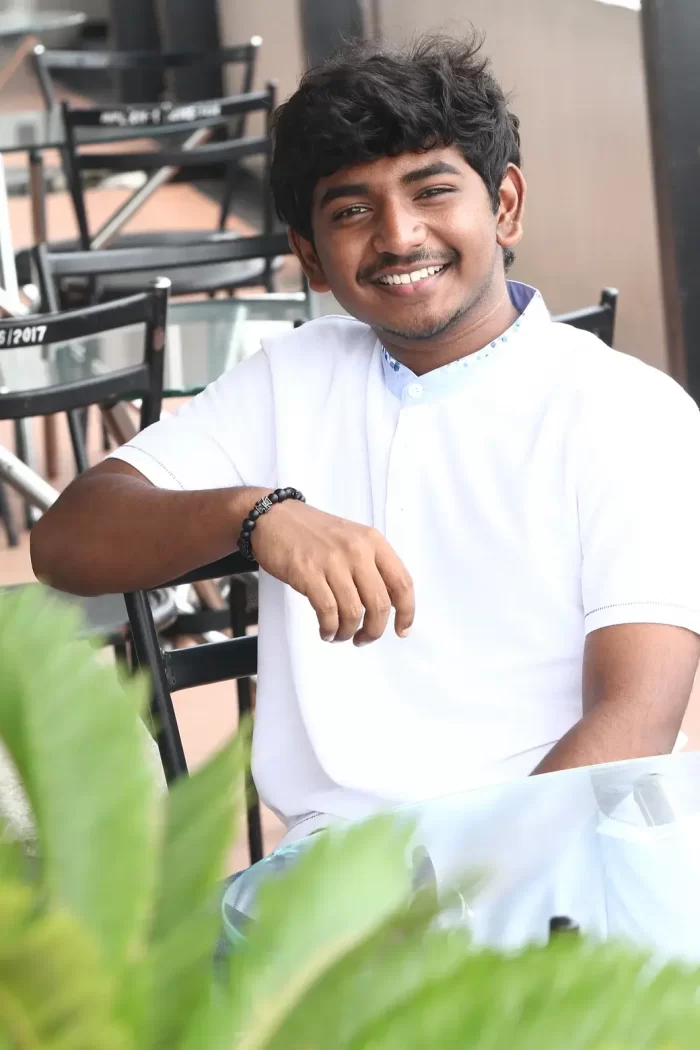 Dheeran
Dheeran is a son of actor Sibiraj. He is also a grandson of veteran Tamil movie actor, Sathyaraj. Dheeran's mother Revathi works in an IT company in Chennai. He also has a brother named Samaran. On November 10, 2019, he won 2 gold medals in the National level Taekwondo Championship. He would soon become the top action hero in the Tamil film industry. There will be no need for a stunt double for his action sequences in movies.