Success Story of Mariyappan Thangavelu | An Indian Paralympic High Jumper
Mariyappan Thangavelu, an Indian Paralympic high jumper who born in TamilNadu. He represented India by winning the gold medal in the finals at the Summer Paralympic Games 2016 held in Rio de Janeiro in the men's high jump T-42 category. Also, he is India's first Paralympian gold medallist since 2004. On 25 January 2017, Government of India declared "Padma Shri" award for his contribution towards his game. Recently, the Tamil film industry started to make his success story. Director Aishwaryaa Dhanush is making a film about this life and achievements, the film titled as Mariyappan.
Read also Amazing Auto Annadurai is being talked about by people in over 35 countries
Early Life
Mariyappan Thangavelu was born on 28 June 1995 in Periavadagampatti village in Salem district, Tamil Nadu. He is one of six children (four brothers and a sister). His father reportedly left the family early on, and his mother, Saroja, supported her children as a single mother by carrying bricks as a labourer. Later she becomes a vegetable seller and earning ₹100 a day.
At the age of five, while Mariyappan is walking to school, a drunken bus driver crushed his leg under the knee when he was run over, stunt had fixed in that time. He completed secondary schooling even he injured. He simply says,   "didn't see me as different from able-bodied kids."  
Athletic Career welcomes Mariyappan
When he was a school student, Volleyball is the game which he usually played. And his School Physical Education Instructor inspired him to try high jumping. In the age of 14, he played the first event and placed second among a field of able bodies competitors. He achieved by the encouragements of his schoolmates, classmates, and even some peoples of Salem district. In 2013, he started his training with his current coach Mr.Satyanarayana, who supported by the Sports Academy of India for differently-abled. He first noticed his performance at the Indian National para-athletics championships. And he took him on as a student in 2015 and bringing him to Bengaluru for additional coaching.
In March 2016, Mariyappan qualified for the Rio Paralympics by clearing the distance of 1.8m i.e. 5ft and 10 inches in the men's high jumpT-42 event at the IPC Grand Prix in Tunisia. At last, he won the gold medal at Rio Paralympics in the men's high jump T-42 event, with the leap of 1.89m i.e. 6feet and 2inch.
Personal Life of Mariyappan
Mariyappan completed a bachelor's degree at 2015 in business administration from AVS College of Arts and Science. He thinks to complete an MBA course from the same institution. He lived a normal life with his mother Saroja, and he also has an elder sister Sudha and two younger brothers named Kumar and Gopi.
Read also Billionaire Barber Ramesh Babu and His Success Story
Awards and Recognition for the gold medal at the 2016 Summer Paralympics
In 2017, Government of India declared "Padma Shri" award for his contribution and also for fourth highest Indian national honour.
Government of Tamil Nadu honoured with ₹2 crore (US$310,000)
Ministry of Youth Affairs and Sports honoured with ₹75 lakh (US$120,000)
Ministry of Social Justice and Empowerment honoured with ₹30 lakh (US$47,000)
Fund established from Sachin Tendulkar and various corporations with ₹15 lakh (US$23,000)
Yash Raj Films honoured with ₹10 lakh (US$16,000)
Delhi Golf Club honoured with ₹10 lakh (US$16,000)
NRI businessman Mukkattu Sebastian honoured with ₹5 lakh (US$7,800)
Thus Mariyappan is such a great inspiration for every abled person.
Click here for More Success Stories
Ravichandran Ashwin Wife Prithi Narayanan Wiki, Biography, Age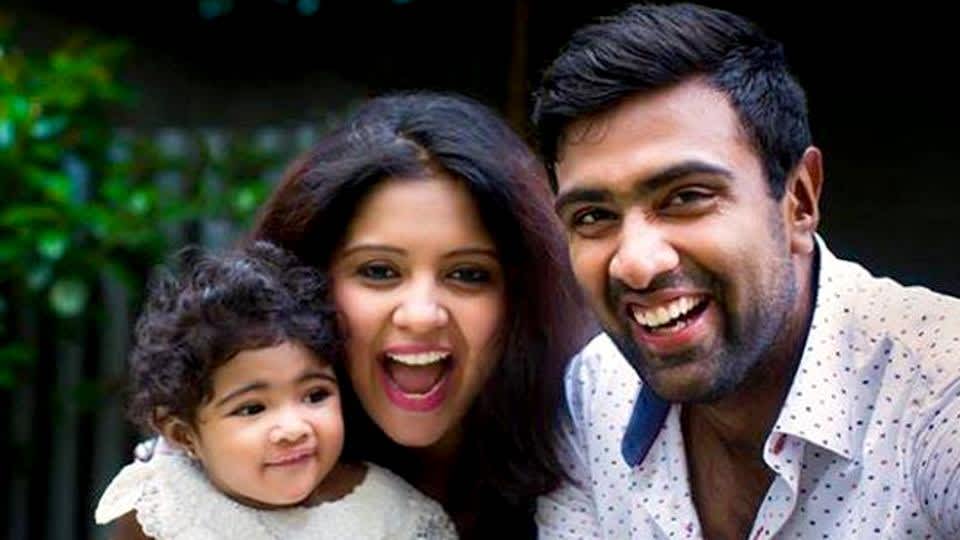 Prithi Narayanan is the wife of Indian Cricketer Ravichandran Ashwin. Ravichandran Ashwin is a famous Indian Cricketer who made his debut in the year 2010. Prithi Narayanan and Ravichandran Ashwin are childhood friends. They grew up together as their families are well known to each other. She is a cricket lover and very supportive of her Husband Ravichandran Ashwin. Check out below for Ravichandran Ashwin Wife Prithi Narayanan Wiki, Biography, Age, family details, Career and other details
Read other Biographies: Ma Ka Pa Anand | Vettaiyan Kavin | Robo Shankar | Srushti Dange | Anandhi | Manisha Yadav | Sana Althaf | Anjena Kriti | VJ Anjana | Praniti
Prithi Narayanan Details
Prithi Narayanan was born and brought up in Chennai, Tamil Nadu, India. She was born on 26th May 1988. Prithi and her husband are Ravichandran Ashwin are childhood friends. They both went to school together. Prithi did her schoolings at Padma Seshadri Bala Bhavan School which is located in Chennai. After completing her schooling, She joined SRM University where she started studying B.Tech Information Technology. Ravichandran Ashwin joined SSN college of Engineering and Technology and he studied the same group as well.
The couple were friendly since childhood which turned out into Love during their college days. She had confidence in him and allowed him to follow his dream. Ashwin started playing for Tamil Nadu in the year 2006. He got an opportunity to participate in IPL which made him popular. He played for Chennai Super Kings under the Captaincy of MSD. Ashwin made his debut in International Cricket in the year 2010. As Ashwin made himself as a part of the Indian team, the couple decided to go to the next level.
Prithi Narayanan and Ashwin family met together to fix their marriage. The couple tied knots on November 13, 2011. Ashwin emerged as a senior player in the team as well. The beautiful couple gave birth to a girl child on July 9, 2015. Ravichandran Ashwin daughter name is Akhira. On December 21, 2016, the couple gave birth to another girl child and named it as Aadhya.
Read other Biographies: Ma Ka Pa Anand | Vettaiyan Kavin | Robo Shankar | Srushti Dange | Anandhi | Manisha Yadav | Sana Althaf | Anjena Kriti | VJ Anjana | Praniti
Ravichandran Ashwin Wife Prithi Narayanan Wiki
| | |
| --- | --- |
| Name | Prithi Narayanan |
| Real Name | Prithi Narayanan |
| Nickname | Prithi, Prithi Ashwin |
| Profession | Business |
| Date of Birth | May 26, 1988 |
| Age | 29 |
| Father Name | Narayanan |
| Mother Name | Yet to be updated |
| Height | 5 ft 5 in |
| Weight | Yet to be updated |
| Zodiac Sign / Sun Sign | Gemini |
| Religion | Hindu |
| Educational Qualification | B.Tech |
| Hobbies | Travel, Food, Lifestyle, Babies |
| Hometown | Chennai, TamilNadu |
| Nationality | Indian |
| Married | Yes |
| Prithi Husband Name | Ravichandran Ashwin |
| Current City | Chennai, TamilNadu |
Prithi Narayanan Facebook: https://www.facebook.com/OfficiallyPrithiAshwin/
Prithi Narayanan Twitter: https://twitter.com/prithinarayanan
Prithi Narayanan Instagram: https://www.instagram.com/prithinarayanan
Prithi Narayanan Images
Incoming Related Searches
Cricketer Ashwin Wife Prithi
Preethi Narayanan
Preethi Ashwin
Prithi Ashwin
Ravichandran Ashwin Family
Ravichandran Ashwin Daughters
Prithi Ashwin children names
Read other Biographies: Ma Ka Pa Anand | Vettaiyan Kavin | Robo Shankar | Srushti Dange | Anandhi | Manisha Yadav | Sana Althaf | Anjena Kriti | VJ Anjana | Praniti
The Story Behind Albert Einstein's Death | The Hidden History
Story Behind Albert Einstein Death: The world-renowned German-born physicist, Albert Einstein who developed the general theory of relativity is considered as one of the most influential physicists of the 20th century. Born in Ulm, Württemberg, Germany on 14 March 1879, Albert Einstein had a passion for inquiry that eventually led him to develop the special and general theories of relativity. In 1921, he won the Nobel Prize for Physics for his explanation of the Photoelectric Effect and immigrated to the U.S. in the following decade after being targeted by the Nazis. Einstein was commonly considered to be the most influential physicist of the last century, with his work also having a significant impact on the Development of Atomic Energy.
On April 17, 1955, Einstein had suffered an abdominal aortic aneurysm yet he took the draft of a speech that he was preparing for a television appearance commemorating the State of Israel's seventh anniversary with him to the University Medical Center at Princeton for treatment, but he did not live long enough to complete it. The greatest scientist of his generation has refused surgery, believing that he had lived his life and was content to accept his fate. Einstein refused surgery, saying
"I want to go when I want," he stated at the time. "It is tasteless to prolong life artificially. I have done my share. It is time to go. I will do it elegantly."
Albert Einstein who was a theoretical physicist, peace campaigner, and undisputed genius during the last few seconds of his life at 01:15 in the morning of 18 April 1955, mumbled a few words in German, took two breaths, and died. With a focus on unified field theory during his later years, Einstein has died at the university medical center early the next morning, April 18, 1955, at the age of 76. The nurse on duty at the Princeton Hospital did not speak German, and the meaning of Einstein's final words was lost forever.
Albert Einstein's Brain Was Stolen
The world-famous physicist, Einstein, who lived and died in seclusion, was cremated without any funeral services at 4:10 PM in West Trenton, N.J., with only 15 relatives and close friends attending. But the next day his son, Hans Albert, read that the body in the coffin had not been intact. Einstein had passed away in his 76th year, and something rather disturbing was happening at the hospital, if not entirely nefarious. Einstein who was the keeper of one of the world's greatest intellects brain had been stolen. And it marked the beginning of the story.
A front-page article in the New York Times reported that "the brain that worked out the theory of relativity and made possible the development of nuclear fission" had been removed "for the scientific study." During the autopsy, the pathologist of the Princeton Hospital, Thomas Stoltz Harvey, had removed Einstein's brain for preservation without the permission of his family, in the hope that the neuroscience of the future would be able to discover what made Einstein so intelligent.
Dr.Thomas Stolz Harvey, the pathologist on call while in the early morning hours of the 18th April and was the doctor appointed to attend to Dr.Einstein. Seven hours after the death of the great scientist around 1 AM, Harvey had begun the autopsy, and he claimed he had given the permission to do. Once after determining the cause of death, Harvey went about removing, measuring, and weighing the brain of Einstein. Harvey later would say that he "knew we had permission to do an autopsy, and I assumed that we were going to study the brain." Till this day, no paperwork nor approval before the autopsy had been found.
After Dr.Harvey had done all the calculations, and he interjected and immersed the brain of Einstein in formaldehyde. After he was done with that, he took Einstein's eyeballs out, which were later given to Einstein's eye doctor Henry Adams. However, rumors still exist that the eyeballs are in a safe deposit box somewhere in New York City. And finally, he had given the rest of the body back to be cremated.
On April 19th, after the removal and storing of the brain, Harvey went about asking for the permission retroactively from the Einstein's son, Hans Albert Einstein. Hans Albert had granted the permission, thus making Harvey promise that his father's brain would be used for careful scientific study and the findings published in legal medical journals. When the New York Times printed obituary of Einstein on April 20th, it said that Dr. Harvey performed the autopsy "with the permission of the scientist's son," with another headline on that same day proclaiming as "Son Asked Study of Einstein Brain." However, it had made no mention that this permission came after the fact.
The removal of brain and eyeballs were against the final wishes of Einstein. According to Brian Burrell's book Postcards from the Brain Museum, Einstein had left very specific instructions. He wanted to be cremated with the brain still inside of his head, and his ashes need to scattered in secret to prevent the site becoming a place of pilgrimage.
You may also like Top 25 Interesting Facts About Isaac Newton
The Most Intellectual Brain In The World Started Its Travel
In fact, Dr.Harvey had no legal nor medical right for keeping the brain. He wasn't even a neurosurgeon nor a brain specialist. His responsibility simply was to determine the cause of death, which was heart failure and had very little to do with the brain. Burrell had speculated that there were two possible reasons for Dr.Harvey to remove and keep for himself as it was one of the history's most famous brains and the other one is that it was at the request of Harry Zimmerman, who was the personal physician of Einstein and a mentor of Dr.Harvey.
When news got out that Harvey had got Einstein's brain, requests came flooding in from across the world from others who wanted to see and study it. As mentioned, one request had come from Dr.Harry Zimmerman in New York, whom Harvey promised would get the first chance to study it. Zimmerman had never publicly said this to be true, though did he make the request for the brain after the deed was done. The other theory that Burrell gives is that Dr.Harvey, perhaps inspired by the study done by Oskar Vogt's on Lenin's brain in 1926, simply got caught up at the moment and was transfixed in the presence of greatness.
Zimmerman and his hospital at New York had prepared for Dr.Harvey and the brain, but it never showed. After a short time, Princeton Hospital published that the brain would stay in New Jersey. The Washington Post headlined "Snarl Develops Over Which Hospital Will Conduct Einstein Brain Study," while another newspaper went with "Hospitals Tiff over Brain of Einstein." The controversy over the ownership of Einstein's brain had become a circus, and it was about to get even more bizarre.
Technically, Princeton Hospital never really had the possession of Einstein's brain. Dr.Harvey did. He kept it in a jar in his home office. Soon after the public dispute with Dr.Zimmerman and with still no medical studies on the brain underway, Dr.Harvey was fired from the Princeton Hospital. He took the brain with him.
After losing his job, Harvey had taken Albert Einstein's brain to a Philadelphia hospital, where a technician sectioned it into over 240 blocks and embedded the pieces into squares of celloidin, a semi-solid plastic-like substance using a variation of the Economo method. Harvey had given some of the pieces to Dr.Zimmerman and placed the remainder in two formalin-filled glass jars, for himself. He then stored it in the basement of his house in Princeton. Occasionally, Harvey would try to interest a brain researcher in his quest, but most of the inquiries he fielded had come from the reporters. Whenever they questioned what was being done, Harvey would confidently proclaim that he was just one year away from publishing his results.
Harvey's marriage had soon fell apart, and he left Princeton in search of the work. After his wife had threatened to dispose of the brain, he returned to retrieve it and took it with him to the Midwest. For a time he had worked as a medical supervisor in a biological testing lab in Wichita, Kansas, keeping the brain in a cider box stashed under a beer cooler.
However, years passed, and no scientific paper had emerged. After a while, Albert Einstein's brain was forgotten. For the next thirty years, Harvey moved to the Midwest, carrying the brain along, never publishing any studies. Every once in a while, a researcher contacts him, and he would send them a slide or two, hoping that they could do the research that he never did. For a few times, the story of Einstein's brain drew the public's attention again, especially after an article that was published in the regional magazine New Jersey Monthly by Steven Levy in 1978.
He described the contents in one of the jars. "A conch shell-shaped mass of wrinkly material the color of clay after firing. A fist-sized chunk of grayish, lined substance, apparent consistency of a sponge. And in a separate pouch, a mass of pinkish-white strings resembling bloated dental floss." A second, larger jar contained "the dozens of rectangular translucent blocks, the size of Goldenberg's Peanut Chews."
Harry Zimmerman, who possessed about a sixth of the specimen had found nothing unusual, at least not in the brain itself. He was also not so sure about his former colleague, and he had begun to deflect the reporter's questions by claiming that Dr.Harvey was dead. It was not until 1985 that Harvey had finally caught a break.
Nearly three decades after the death of Einstein, a Berkeley researcher read about the brain and its eccentric guardian, and she contacted Harvey to request a piece of it as she had an interesting idea. Marian Diamond of UCLA had finally published a study on Albert Einstein's brain after receiving the slides from Harvey. Published in Experimental Neurology, and however, her study was admittedly far from the conclusive, but it did speculate that Einstein's brain had got more glial cells for every neuron than an average brain.
Glial cells are the support cells for neurons. They continue to divide throughout one's lifetime, whereas the neurons do not. Consequently, there were only two ways for the neuron-to-glial-cell ratio to increase. Either the neurons die off too rapidly (which happens to people living with senile dementia), or the glial cells would increase in number. In her previous investigations, Diamond had found that enriched environments result in a proliferation of glial cells, thus lowering the neuron-to-glial-cell ratios in rats. That was the same ratios in Einstein's brain, she writes, "suggests a response by glial cells to greater neuronal metabolic need."
It meant that the cells had a greater "metabolic need" that means more energy was used and needed, which it was speculated could also mean an increase in conceptual and thinking skills. While the recent research may have exposed this theory, there were finally studies about Albert Einstein's stolen brain published in legitimate medical journals. Still, it was not the end of the brain's journey. A handful of studies have been conducted on it since the 1980s, but most have either been dismissed or discredited. Conceivably the most famous came in 1999 when a team from a Canadian university had published a controversial paper.
The Lancet paper by Sandra Witelson from McMaster University in Canada studied Harvey's original photographs of Einstein's brain. She had claimed Einstein possessed some unusual folds on his parietal lobe, a part of the brain that is associated with mathematical and spatial ability. She also said that the brain was wider than normal, and seemed better integrated. Perhaps, Witelson had speculated, the shape of the brain and it may relate to Einstein's descriptions of his thinking in which "words do not appear to play any role," but there's an "associative play" of "more or less clearer images"?
The eminent anthropologist Dean Falk in 2012 had worked with a set of previously unseen photographs of Einstein's brain that Harvey had taken with an Exacta camera. She had done a complete audit of the brain, naming every convolution and crevice, and found a number of unusual features.
Perhaps the most striking is that Einstein had an extra ridge on his mid-frontal lobe, the part used for making plans and working memory. Most people have three ridges, but Einstein had four in number. She also found that the parietal lobes of Einstein's brain were dramatically asymmetric, and he had a knob on his right motor strip. The latter feature is called the "sign of omega, " and it is thought to be correlated to the musicians who use their left hands. It is to note that Einstein played the violin.
Falk was also named in a 2013 study that looked at Einstein's unusual corpus callosum, the bundle of fibers connecting the left and right hemispheres of the brain. The researchers had found Einstein's was thicker than in control groups, suggesting enhanced cooperation between brain hemispheres.
Thomas Harvey had passed away in 2007, but before his death, he had donated the brain to the Princeton Hospital, which is the same place that the brain began its extra-curricular journey over 62 years prior. Public interest once again has increased and the researchers, who had received the slices of Einstein's brain over the years, had sent them back to Princeton and the University of Pennsylvania where it was originally cut.
Today, the Mutter Museum in Philadelphia is the only place in the world one can currently see the pieces of Einstein's brain on slides, stained, and with the handwritten notes from Thomas Harvey. The slides were also once on display in 2013 at the National Museum of Health and Medicine in Maryland.
Click here for More Facts
Billionaire Barber Ramesh Babu and His Success Story
"In the business world, it stated that if you have foresight, are honest and working hard, then nothing can stop you from earning the decent amount of money and also getting rich." says Barber Ramesh Babu.
Barber Became a Billionaire
Ramesh Babu's office is in Ejipura, Bengaluru that filled with small cars like Mini Mercs, a Rolls Royce and even a few vintage models. He just collected these from many cities and countries over 24 years it was added when started the office three years ago. Also said his son has a bigger collection at home,".
Ramesh isn't just a regular collector of cars and collecting cars is not an unusual hobby. Lined outside his office are dozens of cars which are the luxury that full-sized and not miniatures. Also some not even available in India, all part of Ramesh Tours & Travels are started when Ramesh as a Barber invested in his first car in 1993.
Ramesh was born and raised in Bengaluru, lost his father in 1979 at his early age and found his family marsh in poverty. Ramesh father left a saloon on Brigade Road, and his uncle took care of it and paid ₹5 each day to Ramesh, the entrepreneur recalls. Those early years weren't easy, as Ramesh, his mother, grandmother, and siblings struggled for even basics like food and clothing.
"Ramesh's mom took a job as a maid and earned ₹40-50 per month that used for everything, from our fees, books, clothes, and everything. They will get new clothes once a year, and that will be managed the rest with school uniforms including old clothes."
Once Ramesh was sent back by PT teacher because of trousers were torn, but he couldn't afford a new one. Ramesh and his family had only one meal every day in the afternoon from what his mother get from work. Taking good meal during a festival was one of his families happiest moments.
You may also like Animal Lover Shalini Agarwal Lives in a Two BedRoom Flat Accommodating 46 Animals
He continued his studies while supporting his family, until his pre-university years took over the saloon, named Inner Space, from his uncle. Barber Ramesh Babu moved into business with no help except the confidence to succeed. He used family savings to restore the saloon and taped in two workers to run the place.  For him, it takes three months of pursuance when a chance visit turned Ramesh towards hairstyling himself.
As Ramesh took up hairstyling himself, the business began to gesture and a year later and began to take a step for hairstyling courses to hone his seemingly natural talent. Barber Ramesh Babu went to Singapore and did a course with Toni & Guy.
Ramesh Tours & Travels – A New Venture
After the Saloon start running successfully, he thinks outside the box, and he always wanted to buy a car, adding that his first vehicle a Maruti van initially it was intended for personal use. Rushed for Loan with grandfather's help needs and raise a contract on the family house.
The purchase came with steep EMIs, and he began to rent out his car to raise the amount. Even though he sit in saloon and customers would often take the vehicle on rent. He received his first business contract from the top company Intel, through a family for whom his mother worked.
As he slowly but Steadily assembled a sizeable customer base, Ramesh realized the possible of operating a high-end automobile rental service and began to build a development of cars.
In the middle of his car business, time of the 2000s, Ramesh received an offer from Mercedes India to buy a model. He had been kept eyes on the models for a few years and saw an opportunity. He put together his small savings and built the rest of the amount from a bank loan.
The EMI rates were high, and he was scared. But at that time, nobody else invested this much of money in cars like these and had an advantage. The business went well, and the year later, he bought a second Mercedes model.
"Running a business like this can be scary when things come to a sudden halt. In 2011 he bought Rolls-Royce which was expensive and the government levied heavy taxes. He was almost bankrupted and even mortgaged his wife's jewellery. People in surrondings told him to sell the car. But he kept trying and one and half years later he finally managed to succeed again." 
Contradictory to the famous concept, the Ghost ranks lower in Barber Ramesh Babu list of favorites. "His favorite is the Contessa," that reveals. "It discontinued now, but it was the second car he ever bought."
Ramesh Tours & Travels now also operates in capital cities like Chennai and Delhi, and the entrepreneur hopes to subdue Hyderabad and Vijayawada in future shortly. Also, a team working on maximizing the company's online presence. Along with a jaw-dropping fleet, he has earned many awards but come mornings and over the weekends, still, find him giving haircuts at his salon for ₹150.
For his tough journey, faced many ups and downs and the man who truly earned the title named Billionaire Barber. He always told to work harder, and everything comes together.
Click here for More Facts