Subburaman Thirunavukkarasar Wiki, Biography, Political Party, Age, Family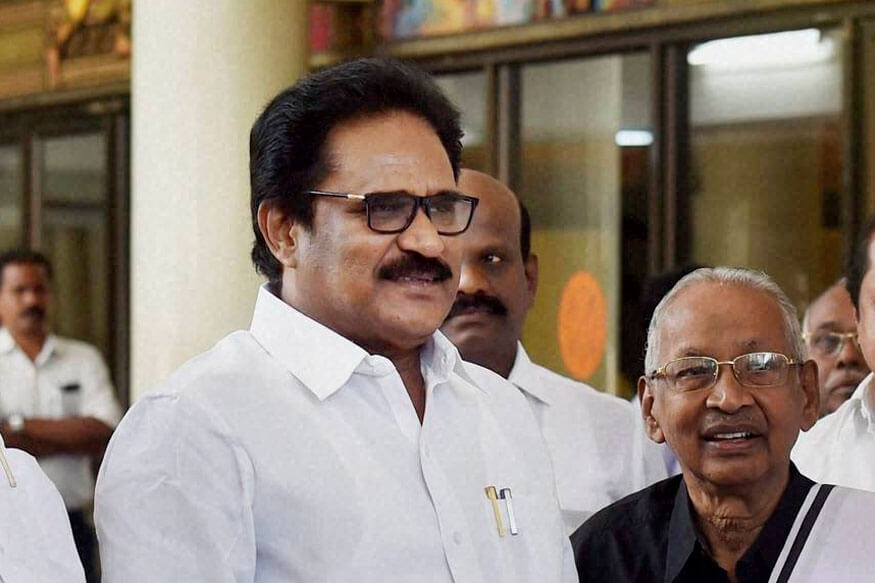 Subburaman Thirunavukkarasar aka Su. Thirunavukkarasar is an Indian politician who is a secretary of the All India Congress Committee (AICC) of the Indian National Congress (INC) party. In 1977, he entered politics with the help of famed Tamil Nadu's Chief Minister, M. G. Ramachandran. In 1972, MGR founded the All India Anna Dravida Munnetra Kazhagam (AIADMK) and battled its first elections for the Tamil Nadu Legislative Assembly election in 1977. Check out below for Subburaman Thirunavukkarasar Wiki, Biography, Political Party, Age, Family
Read Other Biographies: Deepa Jayakumar |  H.Raja | Piyush Manush | Thirumugan Gandhi | Arun Krishnamurthy | Karuppaiah aka Karu Nagarajan Wiki
Su. Thirunavukkarasar Profile and Career
Su. Thirunavukkarasar was born on 7 May 1949 in Theeyathoor, Pudukkottai district, Tamil Nadu, India. He completed his M.A., B.L. at Madras University, Chennai and Venkateshwara University, Tirupathi. Thirunavukkarasar, a lawyer by profession, was selected to contest in the Aranthangi legislative assembly constituency.
He won the seat when he was 27 and was elected as the Deputy Speaker of the Tamil Nadu Legislative Assembly and he resigned his seat on 15 October 1999. Subsequently, he served as Tamil Nadu state minister from 1980 to 1987 in the M. G. Ramachandran cabinet, including Industries, Excise and Handlooms.
He won the Pudukottai parliamentary constituency and became a member of the Lok Sabha in 1999. He was Union minister of state for Shipping and, later for Communication and Information Technology until 2004. He was removed from the party of AIADMK due to a rift with J Jayalalitha.
INC President, Sonia Gandhi appointed him as the secretary of the All India Congress Committee (AICC) of the Indian National Congress (INC) party. Currently, as AICC secretary, Thirunavukkarasar is responsible for Telangana and participated in the selection of Jana Reddy as leader of the opposition. He was invited to inaugurate the Tamil Nadu chapter of Indian National Congress Overseas in New York, US.
Su. Thirunavukkarasar's Achievements as Tamil Nadu State Minister
Thirunavukkarasar served as a Tamil Nadu State Minister from 1980 to 1987 and was the Industries, Handlooms and Commercial tax minister in the Ramachandran cabinet while simultaneously being the deputy speaker of the assembly. Thirunavukkarasar established Tamil Nadu Magnesite Corporation (TANMAG) and Tamil Nadu Minerals Limited (TAMIN) to further exploration of mineral resources in the state.
He also established several State Industries Promotion Corporation of Tamil Nadu Limited (SIPCOTs) including several sugar mills. He believes in human resource development through education and established schools, arts and science college and polytechnics in the 1980s. He also built small dams in rivers and opened hospitals including primary health centres while there was hardly any awareness about water storage and health care.
Su. Thirunavukkarasar's Congress Entry
In 1988, INC President, Sonia Gandhi appointed him as the secretary of the All India Congress Committee (AICC). This was happened after when no party was willing to align with Congress other than the ADMK Party, of which Thirunavukkarasar was president. For the first time, Thirunavukkarasar lost that election. Recently, Thirunavukkarasar contested the Ramanathapuram parliament election while several congress stalwarts declined to contest the election.
Su. Thirunavukkarasar Biography
| | |
| --- | --- |
| Name | Subburaman Thirunavukkarasar |
| Nickname | Su. Thirunavukkarasar |
| Profession | Politician |
| Father's Name | Yet to be updated |
| Mother's Name | Yet to be updated |
| Date of Birth | 7 May 1949 |
| Age | 68 |
| Hometown | Pudukottai, Tamil Nadu, India |
| Nationality | Indian |
| Married | Yes |
| Wife Name | Jayanthi |
| Current City | Chennai, Tamil Nadu, India |
Su. Thirunavukkarasar Images
Read Other Biographies: Deepa Jayakumar |  H.Raja | Piyush Manush | Thirumugan Gandhi | Arun Krishnamurthy | Karuppaiah aka Karu Nagarajan Wiki