Star Vijay Ayudha Pooja Special Show (2020) | Gramathu Kondattam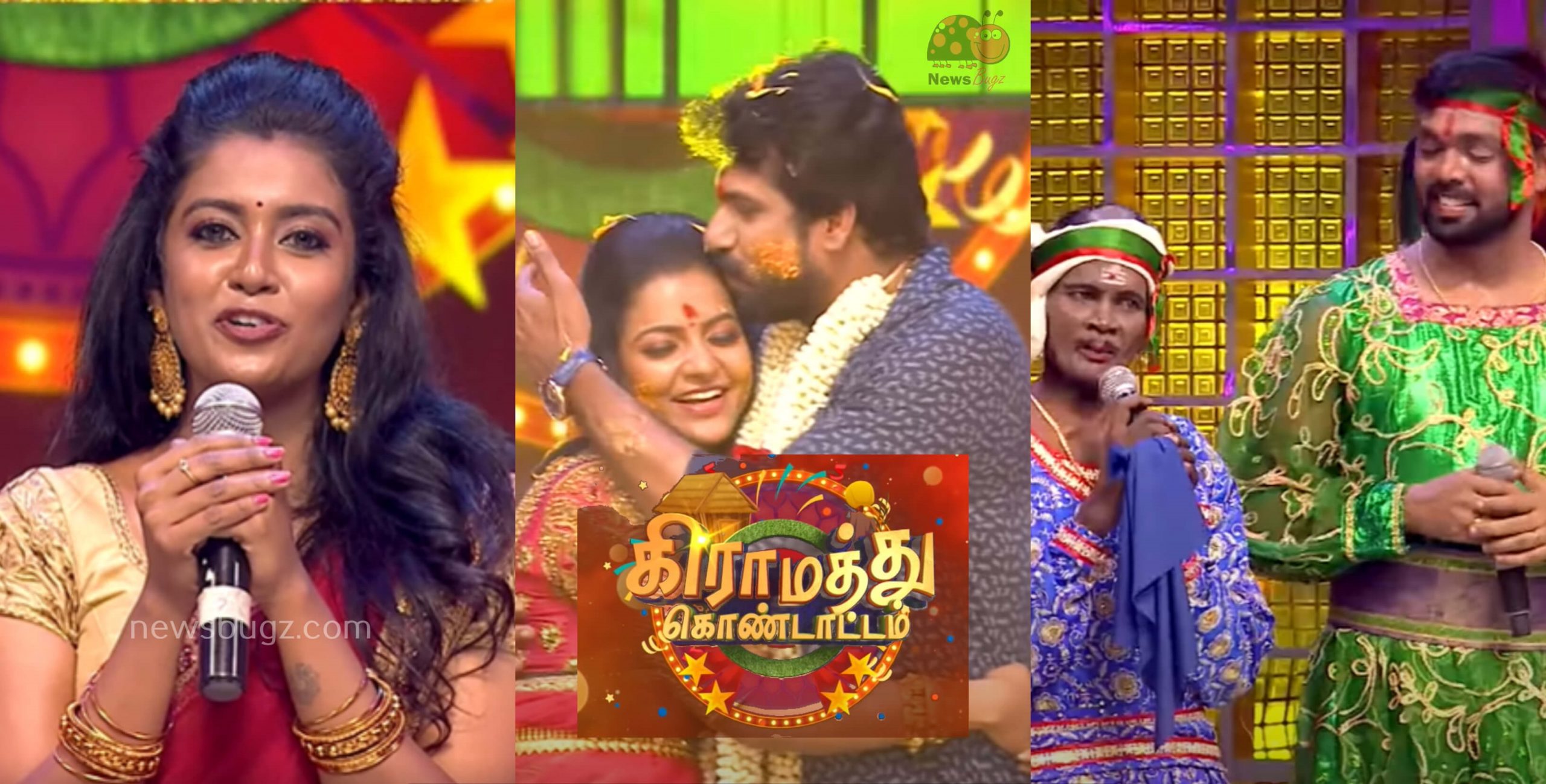 Star Vijay Tv is all set to premiere its Ayudha Pooja special show "Gramathu Kondattam" on Sunday at 3:30 PM. The show features a bunch of Vijay Tv stars including Chithu VJ, Hemanth Ravi, Pariyerum Perumal fame Vannarpettai Thangaraj, Vinoth Babu, Manimegalai, Pughazh, Ramar, Shivangi, Sree Nidhi, Soundarya Bala Nandakumar, and more. The show will be hosted by Ma Ka Pa and Jagan.
The show has many programs like dance, skit, comedy, and ceremony. Watch Star Vijay Aayudha Pooja Special Show full episode online on Disney+ Hotstar.
Watch the promo videos of Gramathu Kondattam (Star Vijay Aayudha Pooja Special Show) here,
See Also Murattu Singles Show | Super Singer Champion of Champions