Soori Wiki, Biography, Age, Movies, Wife, Images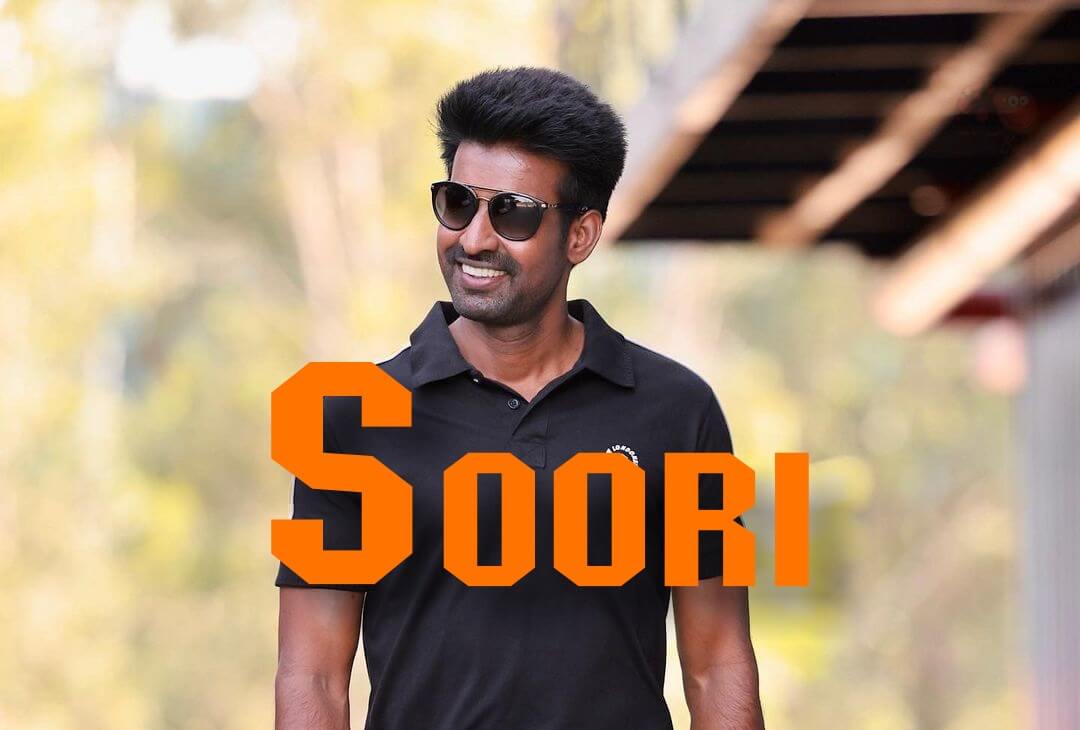 Soori is one of the excellent Indian FIlm Actor as well as an amazing comedian, who is working in the Tamil Film Industry. His debut movie is Ninaivirukum Varai a Tamil movie. Moreover, Soori gets established in the movie Vennila Kabadi Kulu as Parotta Soori in 2009, where he becomes one of the most famous comedy actors in the Kollywood industry. The upcoming movie of Parotta Soori is Pakka, with which he showed his talent in many recent movies. He has last seen in the movie Don starring Sivakarthikeyan and Priyanka Mohan in the lead role. He is featured in a prominent role in Mirchi Siva's upcoming movie Single Shankarum Smartphone Simranum.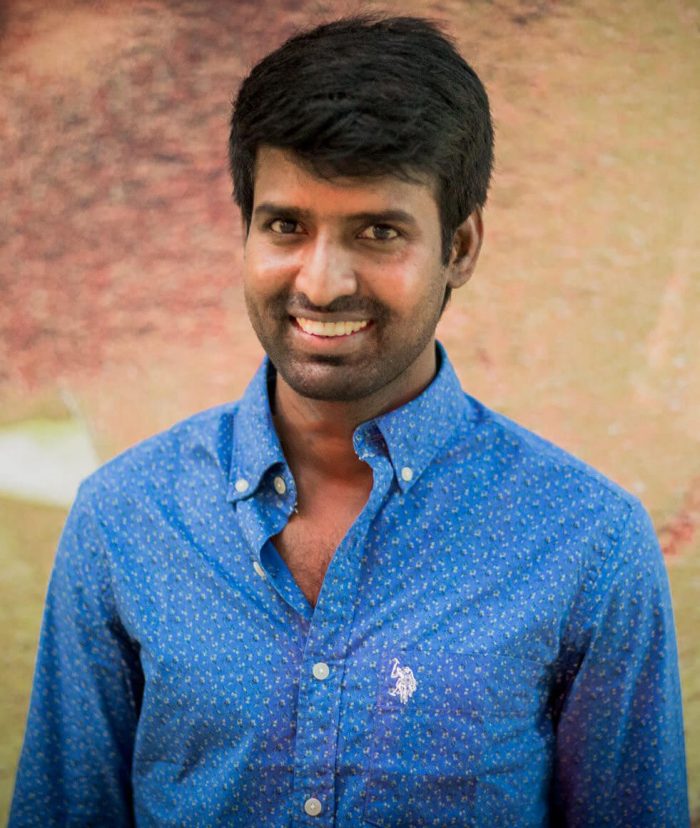 He started his carrier in 2001 with his debut movie Ninaivirukkum Varai. After his debut, he appeared in various movies, and of his acting, he got recognized by Tamil Film Industry. After the success of Vennila Kabadi Kulu, he appeared as a comedian in more movies such as Kalavani, Varuthapadatha Valibar Sangam, and much more. Soori's Wife's name and his kid's name will be updated soon.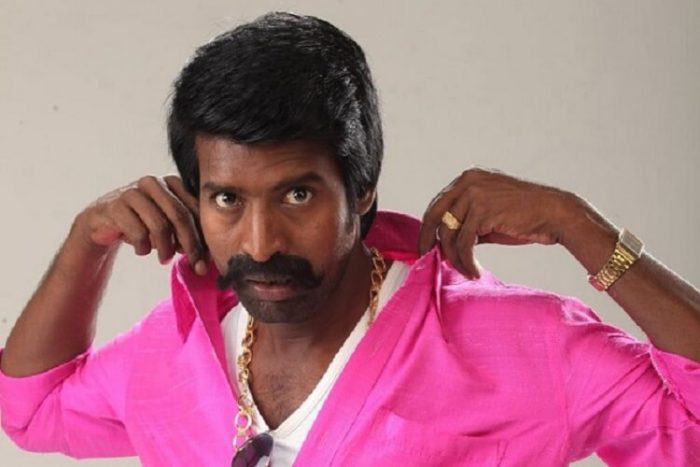 Biography
Name
Soori
Real Name
Soori Muthusamy
Nickname
Parotta Soori
Profession
Actor, Comedian
Date of Birth
27 August 1977
Age
45 (as of 2022)
Zodiac sign
Virgo
Family
Father: R. Muthusamy
Mother: Yet to be updated
Brother: 1
Marital Status
Married
Affairs/Girlfriends
NA
Wife
NA
Children
Son: Sarvan
Daughter: Vennila
Religion
Hindu
Educational Qualification
Graduate
School
Yet to be updated
College
Yet to be updated
Hobbies
Gymming, Yoga, Cooking, Watching TV
Birth Place
Madurai, Tamil Nadu, India
Hometown
Madurai, Tamil Nadu, India
Current City
Chennai, Tamil Nadu, India
Nationality
Indian
Social Media Profiles
Movies
| Year | Film | Role | Notes |
| --- | --- | --- | --- |
| 1997 | Kadhalukku Mariyadhai | Dancer | Uncredited role |
| 1998 | Maru Malarchi | Audience member | Uncredited role |
| 1999 | Sangamam | | Uncredited role |
| 2000 | James Pandu | Railway porter | Uncredited role |
| 2000 | Kannan Varuvaan | Man in a temple | Uncredited role |
| 2001 | Ullam Kollai Poguthey | Illicit liquor smuggler | Uncredited role |
| 2002 | Red | Thief | Uncredited role |
| 2003 | Winner | Kaipullai's henchmen | Uncredited role |
| 2003 | Ooruku Nooruper | | uncredited role |
| 2004 | Varnajalam | Thief | |
| 2004 | Kaadhal | Mansion mate | |
| 2005 | Ji | College student | |
| 2007 | Deepavali | Fish seller | |
| 2007 | Dhandayuthapani | Dhandayuthapani's friend | |
| 2007 | Nyabagam Varuthey | "Jalra" Soori | |
| 2007 | Thiruvakkarai Sri Vakrakaliamman | Police constable | |
| 2008 | Kee Mu | "Nethili" Murugan | |
| 2008 | Bheemaa | Chinna's henchman | |
| 2009 | Vennila Kabadi Kuzhu | Subramani | |
| 2009 | Naai Kutty | Maari | |
| 2010 | Kalavani | Manikandan | |
| 2010 | Naan Mahaan Alla | Ravi | |
| 2010 | Unakkaga En Kadhal | "Blade" Balu | |
| 2010 | Unakkaga Oru Kavithai | Vinoth's friend | |
| 2011 | Varmam | Guna | |
| 2011 | Aadu Puli | Karuppu | |
| 2011 | Thoonga Nagaram | Address informer for Theru Trisha | |
| 2011 | Kullanari Koottam | Murugesan | |
| 2011 | Appavi | Bharathi's friend | |
| 2011 | Azhagarsamiyin Kuthirai | Chandran | |
| 2011 | Bodinayakkanur Ganesan | Gilaki | |
| 2011 | Pillaiyar Theru Kadaisi Veedu | Soori | |
| 2011 | Vaagai Sooda Vaa | Man at theatre | |
| 2011 | Velayudham | Abdullah | |
| 2011 | Porali | Soori | Norway Tamil Film Festival Award for Best Comedian |
| 2011 | Guruswamy | Priest | Special appearance in the song "Thengaayil Nei" |
| 2012 | Sooriya Nagaram | Mechanic | |
| 2012 | Friends Book | | Telugu film |
| 2012 | Mattuthavani | Ram's friend | |
| 2012 | Kandathum Kanathathum | | |
| 2012 | Manam Kothi Paravai | Nalla Thambi | |
| 2012 | Pandi Oliperukki Nilayam | Soori | |
| 2012 | Paagan | Vellayangiri | Also playback singer ("Simba Simba") |
| 2012 | Sundarapandian | Murugesan | Nominated, Vijay Award for Best ComedianNominated, SIIMA Award for Best Comedian |
| 2012 | Kai | | |
| 2013 | Haridas | Kandasamy | |
| 2013 | Kedi Billa Killadi Ranga | Sindru | |
| 2013 | Chikki Mukki | | |
| 2013 | Thillu Mullu | Mano | |
| 2013 | Thulli Vilaiyadu | Mano | |
| 2013 | Desingu Raja | Surya | |
| 2013 | Varuthapadatha Valibar Sangam | Kodi | Winner, SIIMA Award for Best ComedianWinner, Norway Tamil Film Festival Award for Best Comedian Nominated, Vijay Award for Best Comedian |
| 2013 | Idharkuthane Aasaipattai Balakumara | Thambi | |
| 2013 | Naiyaandi | Soori | |
| 2013 | Pandiya Naadu | Ganesan | |
| 2013 | Vellai Desathin Idhayam | | |
| 2014 | Jilla | Gopal | Nominated, SIIMA Award for Best Comedian |
| 2014 | Rummy | Arunachalam | |
| 2014 | Pulivaal | Chokku | |
| 2014 | Bramman | NBK | |
| 2014 | Nimirndhu Nil | Ramachandran | |
| 2014 | Maan Karate | "Tiger" Tyson | Guest appearance |
| 2014 | Nalanum Nandhiniyum | Sivabalan | |
| 2014 | Anjaan | Raja | |
| 2014 | Pattaya Kelappanum Pandiya | Muthupandi | |
| 2014 | Jeeva | "Senior" David | |
| 2014 | Poojai | Kutti Puli | |
| 2014 | Oru Oorla Rendu Raja | Mike | |
| 2014 | Vellaikaara Durai | Police Pandi | |
| 2015 | Sakalakala Vallavan | Chinnasamy | |
| 2015 | Paayum Puli | Murugesan | |
| 2015 | Kaththukkutti | Ginger | |
| 2015 | Vedalam | Laxmidas | |
| 2015 | Pasanga 2 | Sanjay Ramasamy | Guest appearance |
| 2016 | Rajini Murugan | Thotathree | Nominated, SIIMA Award for Best Comedian |
| 2016 | Aranmanai 2 | Devadas | |
| 2016 | Mapla Singam | Anbuchelvan's friend | |
| 2016 | Marudhu | Kokkarako | |
| 2016 | Idhu Namma Aalu | Vaasu | |
| 2016 | Velainu Vandhutta Vellaikaaran | Sakkarai | |
| 2016 | Angali Pangali | | |
| 2016 | Maaveeran Kittu | Thangarasu | |
| 2016 | Kaththi Sandai | Deva / Chithra Master | |
| 2017 | Si3 | Veera Babu "Veeram" | |
| 2017 | Mupparimanam | Himself | Cameo appearance |
| 2017 | Saravanan Irukka Bayamaen | Kalyanam | |
| 2017 | Sangili Bungili Kadhava Thorae | Sooranam | Winner, Vijay Award for Best ComedianWinner, SIIMA Award for Best Comedian |
| 2017 | Thondan | Ramar | Guest appearance |
| 2017 | Gemini Ganeshanum Suruli Raajanum | Suruli Rajan | |
| 2017 | Paakanum Pola Irukku | | |
| 2017 | Savarikkadu | | |
| 2017 | Podhuvaga Emmanasu Thangam | "Tiger" Pandi | |
| 2017 | Katha Nayagan | Annadurai | |
| 2017 | Ippadai Vellum | Daivakolundhu | |
| 2017 | Nenjil Thunivirundhal | Ramesh | |
| 2018 | Sketch | Maari | |
| 2018 | Pakka | Bommai | |
| 2018 | Bhaskar Oru Rascal | Rocky | |
| 2018 | Kadaikutty Singam | Sivagamiyin Selvan | |
| 2018 | Seema Raja | Adiasamy (Kanakku/Maths) | |
| 2018 | Saamy Square | Sakthi | |
| 2019 | Kanchana 3 | Govindan | |
| 2019 | Devarattam | Vetri's 4th brother-in-law | |
| 2019 | Vennila Kabaddi Kuzhu 2 | Subramani | |
| 2019 | Kennedy Club | Subramani | |
| 2019 | Namma Veettu Pillai | Paramu | |
| 2019 | Sangathamizhan | Soori | |
| 2021 | Sarbath | Arivu's friend | |
| 2021 | Udanpirappe | Pakkadi | |
| 2021 | Annaatthe | Pachaikili | |
| 2021 | Velan | 'Mamookka' Dineshan | |
| 2022 | Kombu Vatcha Singamda | Karthik | |
| 2022 | Anbulla Ghilli | Ghilli (voice) | |
| 2022 | Etharkkum Thunindhavan | Aavani Soolamani | |
| 2022 | Don | Perusu | |
| 2022 | Viruman | TBA | Post-Production |
| 2022 | Viduthalai | TBA | Filming |
Television
Thirumathi Selvam – Amirtham, Selvam's assistant
Alli Rajiyam
Pusphanjali
Mythili
Raja Rajeswari
Kavyanjali
Poovilangu
Aachi International
Enakkaga Vaa
Vazhndhu Katukiren
Jenmam X
Veetuku Veedu Looty
Thirumanam (Special Appearance)
Images
Take a look at the cool new photos of Parotta Soori,