Bandaa Movie (2023) – Sirf Ek Banda Kaafi Hai Cast | OTT | Trailer | Release Date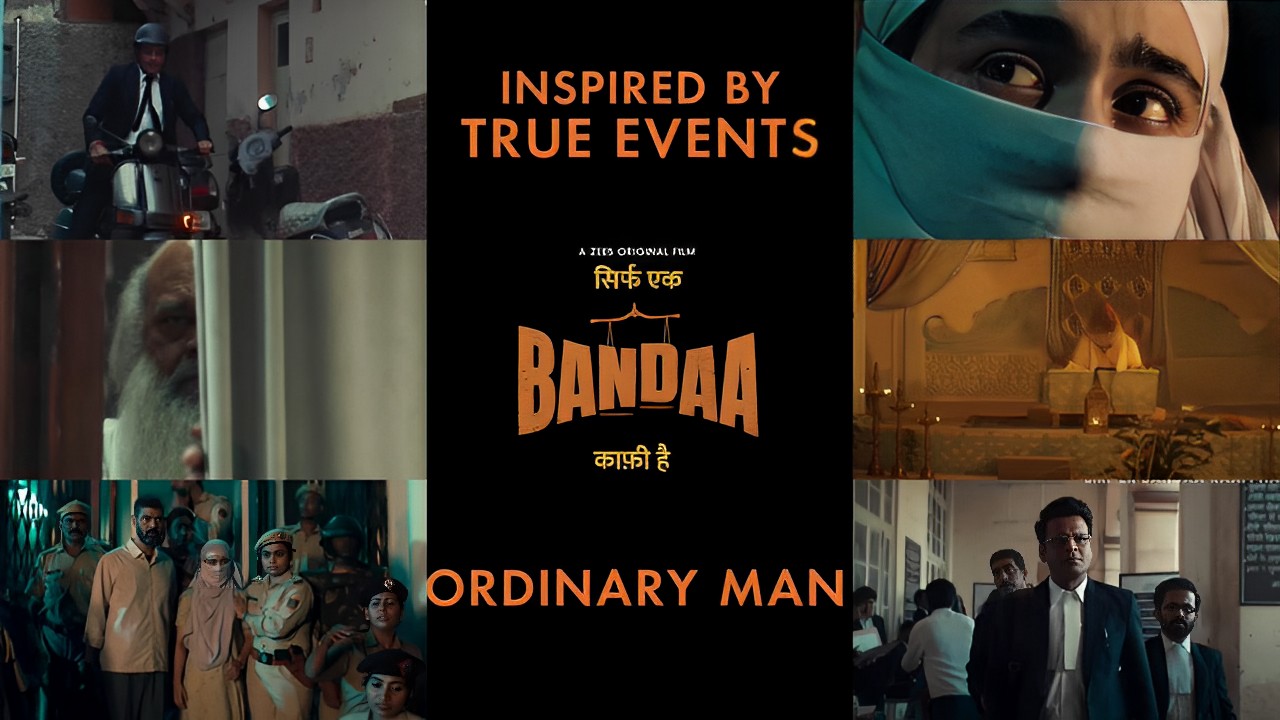 Sirf Ek Banda Kaafi Hai, previously titled Bandaa, is a courtroom drama inspired by a true incident. This film is going to be streamed on 23 May 2023 on ZEE5. 'Sirf Ek Bandaa Kaafi hai' means just one man is enough. That man is none other than Manoj Bajpayee, so there is no doubt it is going to be an engaging film, and we are gonna witness some amazing performances.
Sirf Ek Bandaa hai is a story of a minor girl whose life gets troubled after meeting a Baba (Godman). When the girl becomes a rape survivor, she needs a backup. Will PC Solanki (Manoj Bajpayee) do that? Is he capable enough to meet the influential Baba? Let's see it on Zee5.
Full Details Of 'Sirf Ek Bandaa Kaafi Hai'
Star Cast
Manoj Bajpayee as PC Solanki
Adrija Roy as Nu
Surya Mohan Kulshetha as Baba
Nikhil Pandey as Amit Nihag
Priyanka Setia as Chanchal Mishra
Jaihind Kumar as Nu's father
Durga Sharma as Nu's mother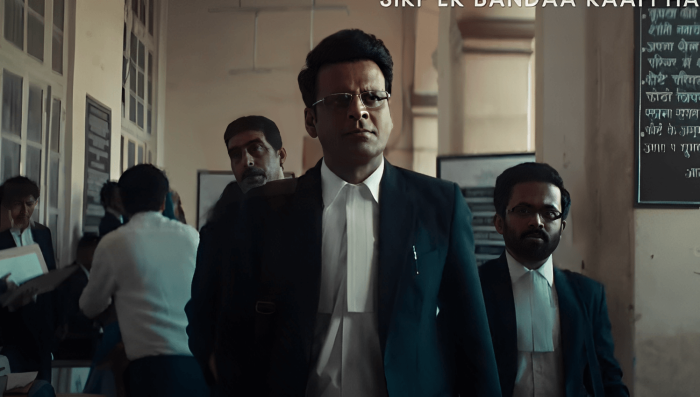 Storyline
These self-proclaimed Godmen are a nuisance to society, they just use people's trust as a money-making source. However, people's trust is not a license to do anything they want. The story revolves around a victim, a godman, and an ordinary lawyer. How does this typical lawyer face the extraordinary case? Watch the rest on ZEE5 app on 23 May 2023.
How To Watch Sirf Ek Bandaa kaafi Hai On Zee5?
Download and install Zee5 on your device or visit the official website from your browser.
Use the search option to find the 'Sirf Ek Bandaa Kaafi Hai' movie, and you will get this shown in the search results.
Click on it. Done. You are ready to watch this show.
Trailer