Siddique (Actor) Wiki, Biography, Age, Movies List, Family, Images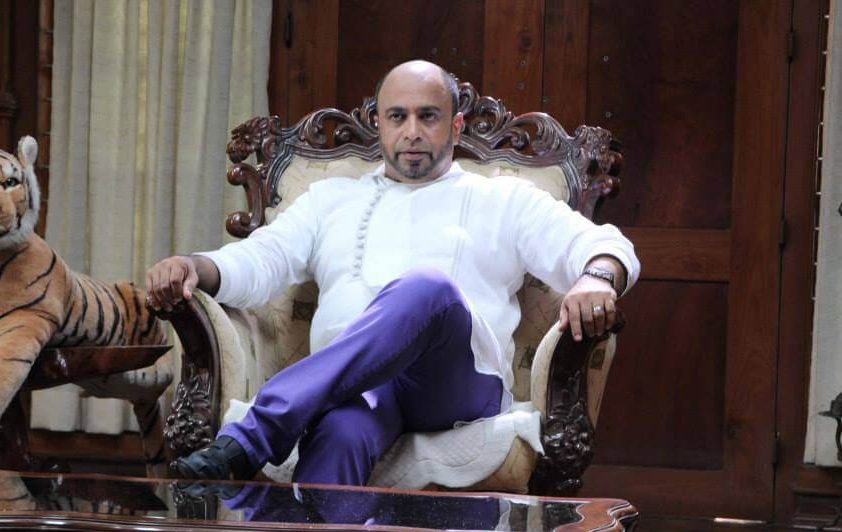 Siddique is an Indian film actor and producer, who predominantly works in Malayalam film industry. He made his acting debut with the Malayalam movie "Aa Neram Alppa Dooram," directed by Thampi Kannanthanam in 1985. As a producer, his debut movie was Nandanam in 2002. Check out below for Siddique (Actor) Wiki, Biography, Age, Movies List, Family, Images and more.
Read other biographies: Sharath Lohitashwa | Sai Pallavi | Tejas Gowda | Huma Qureshi | Pavani Reddy | Sarjun KM 
Actor Siddique Early Life and Career
Siddique was born on 1 October 1962 in Edavanakkad, Ernakulam, Kerala. Siddique family and schooling details will be updated soon. He did his graduation in Diploma in Electrical Engineering at Government Polytechnic College, Kalamassery. After his graduation, he worked as an Electrical Engineer at Kerala State Electricity Board division at Thrissur, Kerala. Then he flew abroad to Riyadh, Saudi Arabia and worked there for a few years. Later he discovered his talent in acting and returned to India. He started as a mimicry artist before acting. Siddique wife name is Seena and the couple has three children named Reshin, Shaheen, and Farheen. Shaheen made his debut with the Mollywood movie "Pathemaari."
Siddique started his acting career in the year 1985 with the film "Aa Neram Alppa Dooram," directed by Thampi Kannanthanam. He made his breakthrough with the comedy movie "Harihar Nagar," directed by Siddique (director) and Lal. In the same genre, he featured in the movies like Manthrikacheppu (1992), Simhavalan Menon, Kasargode Khadarbhai (1992), Thiruthalvadi (1992), Mughamudra (1992), Kunukkitta Kozhi (1992) and more. Siddique has starred with most of the leading actresses like Parvathy, Shobana, Sunitha, Mathu, and Suchithra. Moreover, he also acted in the action movies "Ayalathe Adheham," "Ekalavyan" and more.
Simultaneously, Siddique also played in the television serials. His role Vinaya Prasad in the Sthree serial made him popular among the Malayalam television audience. Then he anchored the musical programme named Sallapam, which telecasted on Doordarshan. In the 2000s, he also anchored other musical reality shows like Sangeetha Samagamam in Amrita TV and Symphony in Kairali TV. As a producer, he made his debut with the movie "Nandana," directed by Ranjith. The movie starred popular stars like  Prithviraj Sukumaran and Navya Nair. In the following years, he acted in different looks in the movies like Chota Mumbai, Hallo, Nadiya Kollappetta Rathri, Udayon, Vellinakshatram and more. Siddique launched Kerala's first family magazine named "Family Facebook," in 2011. He is the editor of the monthly magazine that is enriched with the stories of the players in the Malayalam film industry.
Siddique Biography
| | |
| --- | --- |
| Name | Siddique |
| Real Name | Siddique |
| Nickname | Siddique |
| Profession | Indian film actor and producer |
| Date of Birth | 1 October 1962 |
| Age | 55 (As of October 2018) |
| Zodiac sign | Yet to be Updated |
| Father Name | Yet to be updated |
| Mother Name | Yet to be updated |
| Siblings | Yet to be updated |
| Religion | Hindu |
| Educational Qualification | Diploma in Electrical Engineering |
| School | Yet to be updated |
| College | Government Polytechnic College, Kalamassery. |
| Hobbies | Reading Books and Listening Music |
| Hometown | Edavanakkad, Ernakulam, Kerala, |
| Nationality | Indian |
| Married | Yes |
| Wife Name | Seena |
| Affairs | NA |
| Children | Reshin, Shaheen, and Farheen |
| Current City | Ernakulam, Kerala, India |
Siddique Facebook: Yet to be updated
Siddique Twitter: Yet to be updated
Siddique Instagram: Yet to be updated
Siddique 
As actor
1985
Arodum Parayaruthu
Aa Neram Alpam Dooram
Alex
First movie
1987
Vazhiyorakazhchakal
New Delhi
Siddique
Bhoomiyile Rajakkanmar
1988
Dinarathrangal
Witness
Alexander
Janmandram
Abdu
David David Mr David
1989
Nagaraglil chennu Rapparkkam
Peruvannapurathe Visheshangal
Antappan
Pradeshika Varthakal
Kaalalppada
Vichu
Carnival
Aaram Wardil Abyandrakalaham
Thadavarayile Rajakkanmar
Nair saab
Cadet Siddique
Antharjanam
New year
1990
In Harihar Nagar
Govindan Kutty
Pavam Pavam Rajakumaran
Aravindhan Mash
Nanma Nirajavan sreenivasan
Gajakesariyogam
Kouthuka varthkal
Pavithran
Varthmanakalam
No.20 Madras Mail
Purapaad
Sunday 7 PM
Geevarghese
1991
Mookkilla Rajyathu
Venu
Sandesham
Udayabhanu
Chanjattam
Nattuvishesham
Aniyankunju
Ezhunallathu
Kadinjool kalyanam
P.O.Box-27
Mimics Parade
Sabu
Godfather
Veerabhadran
Mukhachitram
Kannan
Sundarikaka
GeorgeKutty C/O Georgekutty
Ganamela
Tony Fernandez
Irikku M.D Akkathundu
Innathe Programme
Onnaam Muhoortham
Kumaran
1992
Daivathinte Vikrithikal
Ayalathe Adheham
Rajeevan
Cheppadividya
Aparatha
Suresh
Mantrikacheppu
Soorya Manasam
Urumees's father
Pandu Pandaru Rajakumari
Poochakaru Manikkettum
Priyapetta Kukku
Congardutaion Miss Anitha menon
Kasargod Khader Bhai
Sabu
Thiruthalvadi
Vishnu
Oru Kochu Bhoomikulukkam
Ravi
Ezharaponnanna
Kunukkitta Kozhi
Viswanathan
Mughamudra
Bharathan
Ente Ponnu thampuran
Nagarathil Samsaravishayam
Kallan Kappalil Thanne
Murali
Mr & Mrs
Welcome to Kodaikanal
Vinayachandran
Ooty Pattanam
Jimmy
1993
Gandhari
Kavadiyattam
Valsalyam
Vijayakumaran Nair
Janam (film)
Arthana
Tharavadu
Uppukandom Brothers
Ekalavyan
CI Sharath Chandran
Kalipattam
Sthalathe Pradana Payyans
Nandini Oppol
Porutham
Pravachakan
Prakashan
Adheham Enna Edheham
Journalist
Aganeyam
Koushalam
Gopinathan
1994
Bhismacharya
Sudheer
Gandeevam
Vijayan
Kinnaripuzhayoram
Malapuram haji mahanaya joji
Pavam I.A. Ivachan
Pradakshinam
Varanamalyam
Bharathan
Simhavalan Menon
Insp. Balram
1995
Hijack (1995 film)
Sargavasantham
Roy
1996
Kaattile Thadi Thevarude Aana
Subash
Rajasekhar
Tamil film
1997
Lelam
Hussain
Superman
Krishnagudiyil Oru Pranayakalathu
Renji
Asuravamsam
Dosth viswanathan
1998
Ayal Kadha Ezhuthukayanu
Advocate K. G. Nambiar
Mayilpeelikkavu
Psychiatrist
Kanmadam
Damodaran
Kalaapam
Sneham
Sivankutty
1999
Crime File
Anwar Rawther
Vazhunnor
Thevakattu Paulachen
Kannezhuthi pottum thottu
Chandrappan
Chandamama
Mathew Vasiparamban
Veendum Chila Veetu Karyangal
Paul
Ustad
Irani
2000
Cover Story
Dany
Freddy
Valyettan
Raghu
Kochu Kochu Santhoshangal
Ramesh
Ayyappantamma Neyyappam Chuttu
Satyameva Jayathe
Balasubhramanyan
Arayannangalude Veedu
Suresh Nair
Mimics 2000
2001
Kannaki
Choman
Meghamalhar
Bharthavudyogam
Raavanaprabhu
Sreenivasan
Uthaman
Naranathu Thampuran
Aram Indriyam
2002
Kalyanaraman
Doctor
Cameo Appearance
Nandanam
Balan
Yathrakarude Sradhakku
Dr. Pradeep
Kai Ethum Doorathu
Puthooramputhri Unniyarcha
Aromal Chekavar
Kalachakram
Stop Violence
Onnaman
Bhavam
2003
Manassinakkare
Tony Kombanakkadan
Hariharan Pillai Happy Aanu
War & Love
Capt. Kabeer
Choonda
Varghese Panjikaran
Malsaram
Ivar
Jacob Mathew
Mizhi Randilum
Menon
Sadanandante Samayam
Ente Veedu Appoontem
Kaliyodam
2004
Greetings
Rangaswami Iyengar
Jana
Tamil film
Natturajavu
Pathiriveettil Sunny
Thudakkam
Sulaiman
Agninakshathram
Chudalan
Koottu
Chathikkatha Chanthu
Vellinakshatram
Manavenda Varma / Mahendran
Kanninum Kannadikkum
Harikrishnan
Udayam
Vishwanathan
Sasneham Sumithra
Sethurama Iyer CBI
Balagopal
2005
The Tiger
John Varghese
Naran
Gopinathan Nambiar
Udayon
Mammali
Ben Johnson
Manikyan
Gopikrishnan
Krithyam
Surya Narayanan
Thaskaraveeran
Thommi
Hridayathil Sookshikkan
2006
Baba Kalyani
Reghupathi
Smart City
Bada Dosth
Geevarghese
Prajapathi
Giri
Balram vs. Tharadas
Pachakuthira
Rasathanthram
Ramachandran
Thanthra
Suryadharman
2007
Flash
Paradesi
Hamsa
Rock & Roll
Gunasekharan
Alibhai
Sundaran Thampi
Nadiya Kollappetta Rathri
Usthad Ghulam Musafir
July 4
Ramachandran
Hallo
Mahesh Bhai
Time
Alexander Mekkadan I.P.S
Chotta Mumbai
'Mullan' Chandrappan
Payum Puli
Anchil Oral Arjunan
Vijayan
2008
Twenty:20
Madhava Menon
Kurukshetra
Fussy Ahmed
Gulmohar
Harikrishnan
Oru Pennum Randaanum
Madambi
Sreedharan
Shakespeare M.A. Malayalam
Annan Thampi
Govindan
Innathe Chinthavishayam
College Kumaran
2009
Chattambinaadu
Kattappilly Nagendran
Paleri Manikyam Oru pathira kolapathinte kadha
Balan Nair
Chemistry
Seetha Kalyanam
Harikrishnan
Kerala Cafe
Segment Aviramam, co-starring Shweta Menon
Meghatheertham
Ivar Vivahitharayal
Adv. Ananthan Menon
Black Dalia
I.G
2 Harihar Nagar
Govindan Kutty
Sequel of In Harihar Nagar
Nammal Thammil
Red Chillies
Vyasan I.P.S.
2010
Tournament
Again Kasargod Khader Bhai
Sabu
Cameo Appearance
The Thriller
Four Friends
Kaaryasthan
Rajan
Pranchiyettan & the Saint
Dr. Jose
Kadaksham
Kutty Srank
Jonas Achan
Nallavan
Alexander the Great
Pokkiri Raja
Commissioner Rajendra Babu
Pramani
Somasekara Panicker
April Fool
Music Director Rajesh
In Ghost House Inn
Govindan Kutty
Sequel of In Harihar Nagar & 2 Harihar Nagar
Nayakan
Shankar Das alias J.S. / Ram Das
Yugapurushan
2011
Killadi Raman
Veeraputhran
Naayika
Seniors
Unnithan (College Lecturer)
AUGUST 15
Unnamed antagonist
Natakame Ulakam
Makeup Man
Sidharth (Film Director)
2012
Akasmikam
Lead role with Shanthi Krishna, Delayed movie
Poppins
Face2Face
SP Ramdas
Karpooradeepam
Puthiya Theerangal
Guest Appearance
Run Baby Run
Rajan Kartha
Ithra Mathram
Simhasanam
Ustad Hotel
Abdul Razak
Grandmaster
Paul Matthew
Mallu Singh
Valiyamppatu Raghavan Nair
MLA Mani Patham Classum Ghusthiyum
Cobra
Masters
Isaac Panicker
Thalsamayam Oru Penkutty
Parayan Baaki Vechathu
Gruhanathan
Asuravithu
Orkut Oru Ormakoot
2013
Drishyam
Prabhakar
Naa Bangaaru Talli
Srinivas
Telugu movie, Released in Malayalam as Ente
Ginger
Kuriakose
Bicycle Thieves
Geethaanjali
Thampichayan
Daivathinte Swantham Cleetus
Father Sunny Vadakkumthala
Careebiyans
Kunjananthante Kada
Dr.Rahman
Kadal Kadannu Oru Mathukutty
Abraham & himself
Progress Report
Bharya Athra Pora
Breaking News
Ente
Celluloid
Annum Innum Ennum
Players
Delayed movie
2014
Mylanchi Monchulla Veedu
Kasim
Koottathil Oral
Nayana
Study Tour
Vellimoonga
Vareedh
Rajadhiraja
Mahendra Varma
Villali Veeran
Avatharam
Mr. Fraud
Garbha Shriman
Bad Boys
Pakaram
Swapaanam
Narayanan Namboodiri
Salala Mobiles
Ajay Chacko IPS
Thamarassery To Thailand
Vasanthathinte kanal Vazhikalil
2015
John Honayi
Thilothama
Amar Akbar Anthony
C.I Sethunath V. R
Pathemari
Velayudhan
Ithinumappuram
Eppachan
Saigal Padukayaanu
Loham
Muhammed Unni
Fireman
Sakhav Iqbal
2016
Kappiri Thuruthu
Kattappanayile Rithwik Roshan
Surendran (Sura)
Pulimurugan
ACP Iype Zachariah
Oppam
Baputty
Cameo Appearance
Welcome to Central Jail
Keshavan
Ann Maria Kalippilaanu
Perungudy Baby
White
Sunnychayan
Kasaba
I.G. Chandrashekhar
Mohavalayam
Sukhamayirikkatte
Paavada
Advocate Anantharama Iyyer
2017
Rangoon
Bhaskar Oru Rascal
Tamil Film
Villain (2017 film)
Vedham
Ramaleela
Chunkzz
Sunday Holiday
Role Models (2017 film)
Pokkiri Simon
Achayans
Rita's father
Velipadinte Pusthakam
Maathan Tharakan
Adventures of Omanakuttan
Chandrashekhar
CIA – Comrade In America
Mathew
Puthan Panam
C.I. Habeeb Rahman
Vaigai Express
Kulanthai Kumaraswamy
Tamil Film
Fukri
Sulaiman Fukri
2018
Iblis (film)
Jabbar
Filming
Hey Jude (film)
Dominic Rodriguez
Oru Kuprasidha Payyan
Filming
Odiyan
Filming
Mohanlal (film)
Doctor(cameo)
Captain
Maithanam
Aadhi
Mohan Varma
Diwanjimoola Grand Prix
Jithendran
Producer
Bada Dosth (2006)
Nandanam (2002)
Television 

As host
Sallapam (Doordarshan)
Samagamam(Amrita TV)
Sangeetha Samagamam (Amrita TV)
Symphony (Kairali TV)
Pachakuthira (Kairali TV)
As actor
Sthree(Asianet)
Chila Kudumba Chitrangal (Kairali TV)
Black and White (Asianet)
vava(Surya TV)
Samasya
Annu Mazhayayirunu
Sthree (part-2) (Asianet)
Siddique Awards
Kerala State Film Awards
2003: Second Best Actor -Sasneham Sumitra, Choonda
Kerala State TV Awards
Kerala Film Critics Award
2003 – Second Best Actor – Sasneham Sumitra
2017 – Second Best Actor Sukhamayirikkatte, Aan Mariya Kalippilanu, Kattappanayile Rithwik Roshan
Nandi Awards
2013 – Special Jury Award- Naa Bangaaru Talli
Asianet TV Awards
Amrita Film AwardS
2008: Best Actor in a Supporting Role -Nadiya Kollappetta Rathri, Alibhai, Paradesi'
2009: Best Negative Role
Asianet Film awards
2003: Asianet Best Film Award – Nandanam
2006: Asianet Film Award for Best Villain -Bada Dhosth, Prajapathi
2008: Asianet Award for Best Actor in a Villain Role – Madambi
2013: Asianet Film Awards Best Supporting Actor for Drishyam
Asiavision Movie Awards
2014: Asiavision Movie Awards Second Best Actor for Drishyam
SIIMA
2016: Best supporting actor in Malayalam – Pathemari
Vanitha Film awrads
2017: Vanitha-Cera Film Award 2017,for Best Actor in a Supporting Role [Kattappanayile Rithwik Roshan & Aan Mariya Kalippilanu]
2011: Best Actor in a Negative Role [Pokkiriraja]
2008: Kairali World Malayalee Council Malayalam Film Award for Best Villain (Twenty:20, Madambi)
2009: Asiavision Annual Television Award Dubai for Best Musical Programme Presenter (Sangeetha Sangamam, Amritha TV)
2012: Naval Base Kerala Library Singalore's "Simhapuri Award" for the contribution to the Art & Culture.
Siddique Images
Read other biographies: Roshan Abdul Rahoof | Harish Uthaman | Guru Somasundaram | Nandita Swetha | Bindu Madhavi