Sembaruthi Serial Wiki, Cast & Crew | Episodes | Zee Tamil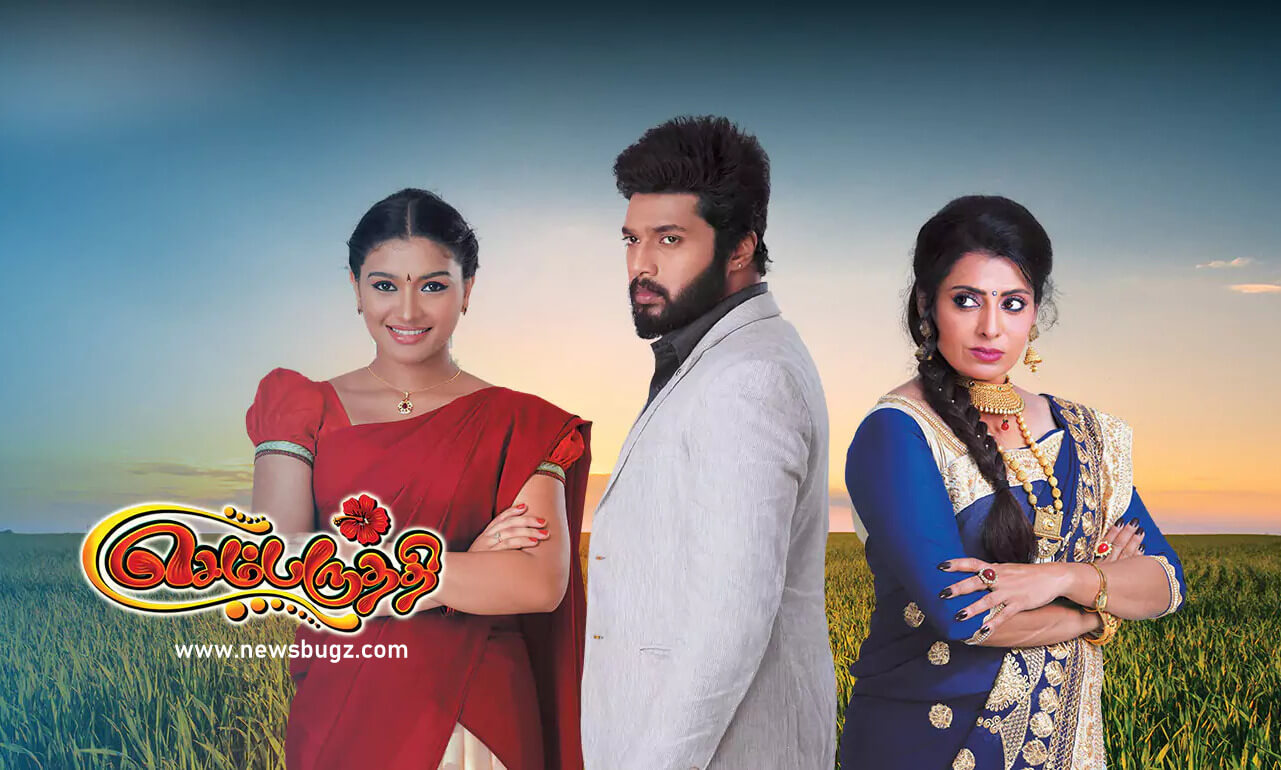 Sembaruthi is a 2017 Tamil romance family soap opera starring Shabana, Agni Natchathiram, Priya Raman in the prominent roles. The serial Sembaruthi is aired on Zee Tamil every day at 21:00 (IST) 9.00 PM starting 16 October 2017. Shabana is playing the role Parvati and this serial makes her debut in Tamil. Office serial Fame Karthik landed is playing a lead role Adhitya in the Sembaruthi Show. Tamil Film actress and film producer Priya Raman was selected as one of the leads as Akhilandeshwari.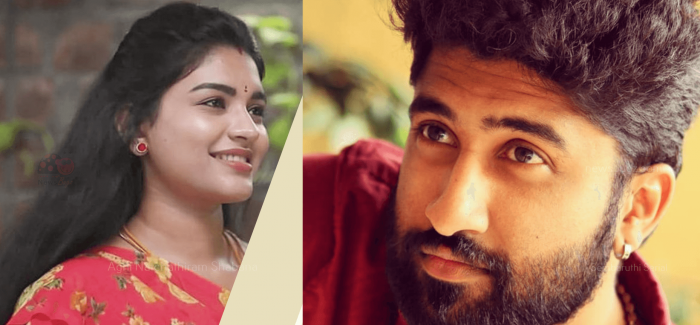 Sembaruthi Serial Plot
The Sembaruthi serial's plot is taken from Muddha Mandaram, a leading serial in Zee Telugu. The chemistry rolls out well between the reel pair Karthik and Shabana. The success behind the Sembaruthi serial's success is that it portrays a love story different from the usual ones and depicts the mindset of the class conflicts between the different personalities 'Akhilandeshwari' (Priya Raman) and 'Parvathi' (Shabana). The Sembaruthi serial has a great TRP in Zee Tamil TV Channel and currently stands at 1st position. The serial Sembaruthi has successfully completed its 100th episode on March 5, 2018, and still holds the top position in the TRP ratings. Check out below for Sembaruthi serial cast & crew, plot actors, awards, and more.
Sembaruthi shows two strong-willed women Akhilandeshwari and Parvathi with a backdrop of class conflict. The unique love track between Parvathi (Shabana) and Adhitya (Karthik raj) stands out from other serials. The story is about a poor girl (servant), who marries a boy from a very rich background and looks at her relationship with her husbands family, especially with her mother-in-law.
Related Colors Tamil Channel | List of Programs, Serials, Reality Shows, Timings and More
Sembaruthi Serial Wiki
| | |
| --- | --- |
| Serial Name | Sembaruthi |
| Director | Ram Kumaradhas (Ep 1-100); Sulaiman. K. Babu (Ep 101-455); P. Neeravi Pandian (Ep 456-present) |
| Channel | Zee Tamil |
| Timing | Monday to Friday @21:00 IST |
| Genre | Romance Family soap opera |
| Release Date | 16 October 2017 |
| Starring | Karthik, Shabana, Priya Raman |
| Language | Tamil |
| Running Time | 20 to 24 minutes per episode |
Sembaruthi Serial Cast
Agni Natchathiram as 'Aadikadavur' Aadhitya Purushortaman / Aadhi
Shabana Shajahan as Parvathi Aadhitya
Priya Raman as 'Aadhikadavur' Akhilandeshwari / Akhila
Janani Ashok Kumar as Aishwarya
Laxmi as Vanaja
Narasimha Raju as Sundaram
VJ Kathir as Arun
Pradeep as Ragu
Jenifer as Uma
Mounika as Nandhini
Bharatha Naidu as Mithra
Singapore Deepan as Vadivelu
'Spyder' Sanjay as Ganesha
Shyam as Shyam
Swetha
VJ Lekha as Sindhu
Sembaruthi Serial Crew
Dialogues: P. Narayanan
Assistant Dialogues: Kesavan, Selvakumar
Director: Ram Kumardas
Assistant Director: V. Ruthran
Editor: C. Sajin
Assistant Editor: R.O Rikshan
Cinematography: K.C Ramesh
Music: Kiran
Sembaruthi Serial Episodes
Watch some best scenes of Zee Tamil serial sembaruthi,
For More Zee Tamil Serials, Click Here.