Seetha Serial Wiki, Episodes, Cast & Crew | Flowers TV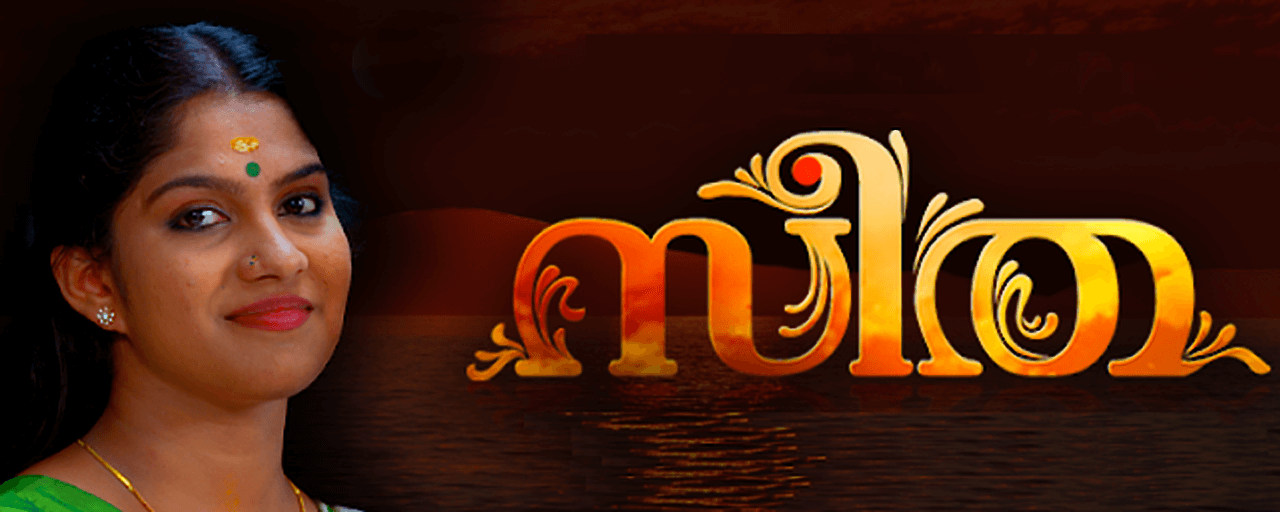 Seetha Serial or Chinthavishtayaya Seetha Serial is a Malayalam language TV Series airing on Flowers TV. The season two of the Chinthavishtayaya Seetha series was premiered from 20 February 2017 on Flowers TV titled as Seetha with the same cast. It aired on the time slot 7.00 pm – 7.30 pm on weekdays, where the mega serial Moonumani was aired previously. The first season of the Seetha serial was called Chinthavishtayaya Seetha which aired on Asianet channel every Monday to Saturday at 7:00 PM IST since 2016 and was suddenly ended with 126 episodes because people didn't like the story of the serial much. Seetha serial is one of the worst rated serial in Malayalam TV shows because of its weak plot. Check out below for Seetha Serial Cast & Crew, Episodes, Promos, Plot and other details.
Click here to know Colors Tamil Channel | List of Programs, Serials, Reality Shows, Timings and More
See also Bigg Boss Malayalam Season 2 
Seetha Serial
Name
Seetha
Director
Girish Konni
Channel
Flowers TV
Timing
Monday to Friday @7:00 PM
Genre
Family Drama and Romance
Release Date
20 February 2017
Starring
Swasika Vijay as Seetha
Bipin Jose as Sreeram
Shanavas Shanu as Indran
Baby Riya as Charumol
Ambili Devi
Language
Malayalam
Running Time
20 to 24 minutes per episode
Read other Television Show Details: Rathri Mazha Serial | Seetha Serial Wiki | Divided Game Show | Sembaruthi Serial Wiki | Poove Poochudava Serial | Ammuvinte Amma Serial | Uppum Mulakum Serial 
Seetha Serial Plot
Seetha belongs to a poor family living in a village and she is the only earning member of the family, so struggles hard for her earnings. Seetha falls in love with Devan but fate plots against her to unite with Devan.
Seetha Serial Cast
Season 2
Lead cast
Swasika Vijay as Seetha
Bipin Jose as Sreeram
Shanavas Shanu as Indran
Baby Riya as Charumol
Ambili Devi as Janaki
Supporting cast
Sruthy as Archana Giridhar
Ambika Mohan/Reena as Nalini
T.S.Raju as Sreedharan
Deepan Murali as Giridhar
Subhash Menon as Prathapan
Apsara as ACP Mariya /Mariyakutty
Harishant as ..Vaishakhan/Minister
Omana Ouseph as Saradamma
Saranya Sasi as Vaidehi
Kottayam Rashid as Karunan
Manju Satheesh as Jaya Sree
Faisal Razi as Ganesh
Sajitha Betti as Adv.Fathima Beevi
Baby Vaiga as Ganga Giridhar
Ann Maria as Meera
Balachandran Chullikkadu as Guruji
Pratheeksha.G.Pradeep as Mythili
Saritha.B.Nair as Mrs.Vinayan
Lishoy as Meera's father
Sreedevi Anil as Meera's mother
Harisree Martin as Sudevan
Molly Kannamaly as Chala Miami
KPAC Saji as Collector
Kishor as S I Sugunan
Thirumala Ramachandran as Kunaran
Sumi Surendran as Advocate
Gomathi Mahadevan
Girija Preman
Maneesh Krishna
Shanavas Sharaf