Sathyaraj is an Indian film actor, producer, director, media personality and a former politician who predominantly works in Tamil film industry. He is popularly known for his role in Baahubali and Chennai Express. He started his film career as a villain and gradually became lead in the movie. He has acted over 200 films including Telugu, Malayalam, Hindi and Kannada films. He has also raised voice against many issues like Water rights in Tamil Nadu and Sri Lankan Tamil Nationalism. He is a brand ambassador for Pothys and Kumaran Jewelry Shop.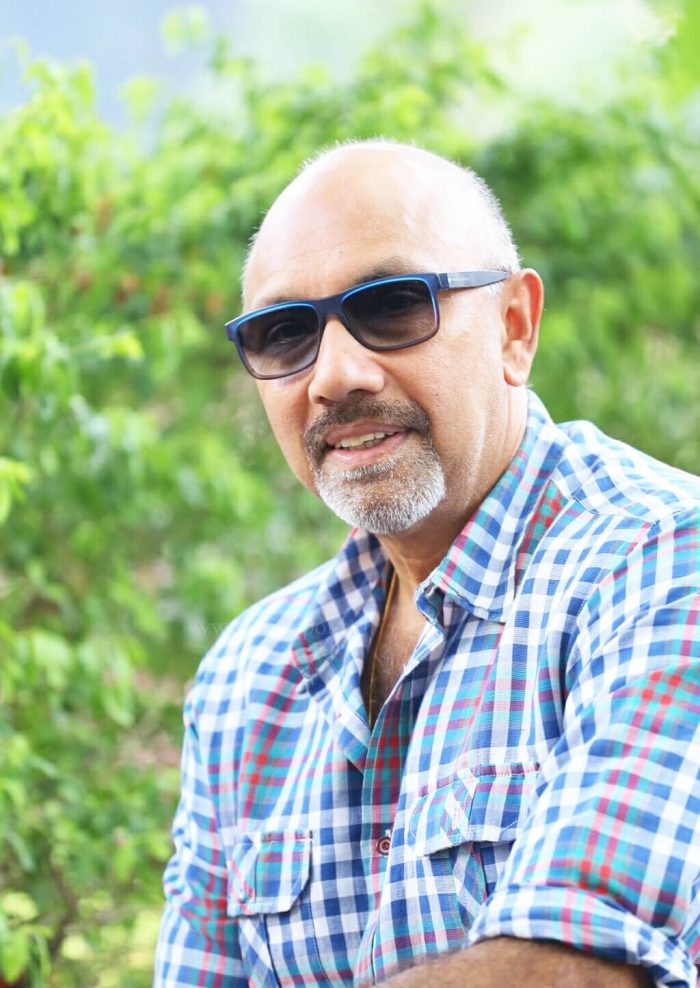 Read other biographies: Shanmuga Pandian | Anjan Dutt |  Manoj Beedha | Mani Ratnam | Karthick Naren | K.V Anand
Sathyaraj Profile and Career
Sathyaraj was born as Rangaraj on 3 October 1954 to Subbaiyan and Nathambal in Coimbatore, Tamil Nadu. She has two younger sisters namely Kalpana Mandradiar and Roopa Senapathy (wife of Dr. Periannan Senapathy). Sathyaraj is an ardent fan of M. G. Ramachandran. He completed his primary schooling in St Mary's Convent school, Coimbatore and later did the tenth standard from Suburban High School, Ramnagar, Coimbatore. He was graduated with Bachelor of Science degree in Botany from Government Arts College, Coimbatore. After graduation, he made his acting debut as a villain in the movie "Irupatthi Naalu Mani Neram" which is directed by his friend Manivannan. He also played the villain role in Nooravathu Naal & Anbin Mugavari. He made his debut as a lead in the movie in 'Kadalora Kavithaigal'. Sathyaraj gave blockbuster hits in the time period 1986-1988 like kadamai Kanniyam Kattupaadu, Poovizhi Vasalile, Makkal En Pakkam, En Bommukutty Ammavukku, Mandhira Punnagai, Jallikattu etc.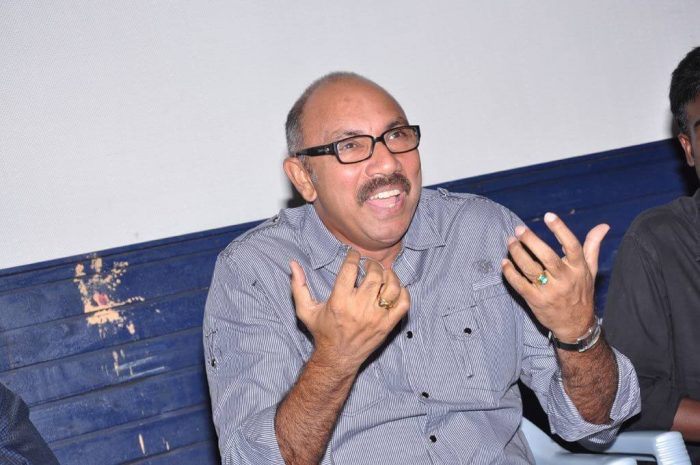 He gave some unsuccessful movies between the year 2000-2009. In 2007, he received Vijay Award for Best Actor for Onbadhu Roobai Nottu and was also nominated for his performance in the movie Periyar in the same year. After the year 2010, he played some supporting roles in the movies Raja Rani, Thalaivaa, Nanban etc. In 2015, he gave a great performance and received a nationwide popularity for his role in India's biggest motion picture 'Baahubali: The Beginning'.
In 1979, Sathyaraj was married to Maheswari, a niece of producer Madhampatti Sivakumar. The couple has a daughter Divya and a son Sibiraj. His son Sibiraj is also an actor who works in Tamil film industry.
Sathyaraj Biography
| | |
| --- | --- |
| Name | Sathyaraj |
| Real Name | Rangaraj Subbaiah |
| Nickname | Sathyaraj |
| Profession | Indian film actor |
| Date of Birth | 3 October 1954 |
| Age | 63 (as of 2018) |
| Zodiac sign | Libra |
| Father Name | Subbaiyan |
| Mother Name | Nathambal |
| Religion | Hindu |
| Educational Qualification | Degree in Botany |
| School | St Mary's Convent school, and Suburban High School, Ramnagar, Coimbatore |
| College | Government Arts College, Coimbatore |
| Hobbies | Reading Books and Listening Music |
| Hometown | Coimbatore, Tamil Nadu, India |
| Nationality | Indian |
| Married | Yes |
| Wife Name | Maheshwari |
| Childrens | Sibiraj, Divya Subbaiah |
| Current City | Chennai, Tamil Nadu, India |
Sathyaraj Facebook: Yet to be updated
Sathyaraj Twitter: Yet to be updated
Sathyaraj Instagram: Yet to be updated
Sathyaraj Movies as Actor
Sathyaraj  Movies (1978-1979)
Year
Film
Role
1978
Sattam En Kaiyil
Vicky
Kannan Oru Kai Kuzhandhai
1979
Enippadigal
Muthu
Muthal Iravu
Sathyaraj  Movies (1980-1989)
Year
Film
Role
Notes
1980
Raman Parasuraman
1981
Aaniver
1982
Hitler Umanath
Nayakkirin Magal
Theerpugal Thiruththapadalam
Moondru Mugam
"Dhaadi" Raj
Pagadai Panirendu
Nadodi Raja
1983
Paayum Puli
Pookkal Vidum Thoodhu
Sandhippu
Panjami
Thangaikkor Geetham
Urangatha Ninaivugal
1984
Naan Mahaan Alla
Jagan
Nooravathu Naal
Chiranjeevi
Sattathai Thiruthungal
24 Mani Neram
Thambikku Entha Ooru
Naalai Unathu Naal
Enakkul Oruvan
Unga Veettu Pillai
January 1
Nichayam
1985
Santhosha Kanavukal
Villain
Chain Jayapal
Kaakki Sattai
Vicky
Erimalai
Raman Sreeraman
Shankar
Naan Sigappu Manithan
Mohanraj
Needhiyin Nizhal
Anbin Mugavari
Khooni
Telugu film
Pagal Nilavu
Devarajan
Anni
Kaaval
Aagaya Thamaraigal
Darja Donga
Telugu film
Dubbed in Tamil as Marma Manithan
Geethanjali
Veli
Muthal Mariyathai
Eetti
Sri Raghavendra
Nawab of Adoni
Mangamma Sapatham
Arthamulla Aasaigal
Saavi
Vijaykumar, Tennis Player
Thiramai
Pattuchelai
Japanil Kalyanaraman
Narendran
Iravu Pookkal
Shabash Vikram
Jeeva
Kannada film
Dubbed in Tamil as Kadamai Enathu Udamai
Pillai Nila
Convio
1986
Karimedu Karuvayan
Mr. Bharath
Gopinath
Vikram
Sugirtharaja
Kadaikan Paarvai
Rasigan Oru Rasigai
Murattu Karangal
Kabali
Raja Nee Vaazhga
Muthal Vasantham
Kungumapottu Gounder
Dharmam
Kadalora Kavithaigal
Chinnappadas
Palaivana Rojakkal
Sabarathinam
Vidinja Kalyanam
Mandhira Punnagai
Dr.Baskar
D.S.P.Arunachalam
Dual Role
1987
Poovizhi Vasalile
Jeeva
Ini Oru Sudhanthiram
Guest Appearance
Chinna Thambi Periya Thambi
Periya Thambi
Muthukkal Moondru
Aalappirandhavan
Aalappirandhavan
Makkal En Pakkam
Samraj
Vilangu
Guest Appearance
Kadamai Kanniyam Kattupaadu
SI Balaram
Anjatha Singam
Jallikattu
Arjun
Manathil Uruthi Vendum
Sathyaraj
Guest appearance
Vedham Pudhithu
Balu Thevar
Filmfare Award for Best Actor – Tamil
1988
Annanagar Mudhal Theru
Sivaraman (Ram Singh)
En Bommukutty Ammavukku
Vinod
Ganam Courtar Avargale
Jeeva
Jeeva
Puthiya Vaanam
M. G. Rajaratnam
1989
Thaai Naadu
Pick Pocket
Chinnappadass
Chinnappadass
Annakili Sonna Kathai
Dravidan
Vaathiyaar Veettu Pillai
Thangaraj
100th film
Sathyaraj  Movies 
(1990-1999)
Year
Film
Role
Notes
1990
Vaazhkai Chakkaram
Thangavelu
Ulagam Pirandhadhu Enakkaga
Quarter Govindhan,
Raja
Madurai Veeran Enga Saami
Mathivanan,
Sakthivel
Velai Kidaichuduchu
Palanisamy
Mallu Vetti Minor
Rassappa Gounder,
Marappa Gounder
Nadigan
Raja/Devaraj
Tamil Nadu State Film Award Special Prize
1991
Pudhu Manithan
Kabali
Bramma
Ravi Varman
1992
Rickshaw Mama
Raja
Therku Theru Machan
Subramani
Magudam
Muthuvel
Pangali
Shakthivel/Durai
Thirumathi Palanisamy
Palanisamy
1993
Walter Vetrivel
Vetrivel
Kattalai
Sabaratnam
Udan Pirappu
Sathya
Airport
Captain Arjun
1994
Amaithipadai
Thangavelu,
Nagaraja Cholan (Ammaavaasai)
Vandicholai Chinraasu
Chinnarasu
Thozhar Pandian
Pandian
Thai Maaman
Rasappan
Veera Padhakkam
Kalivardhan
1995
Engirundho Vandhan
Kannan
Villadhi Villain
Edison/Poovu/
Advocate Meenakshi Sundaram
Also director
Maaman Magal
Shanmugam
1996
Sivasakthi
Siva
Senathipathi
Senathipathi,
Sethupathi
1997
Vallal
Durairasu
Pagaivan
Vasu
Periya Manushan
Ramakrishnan,
Subramani
Marudhanayagam
unreleased
1998
Kalyana Galatta
Jeeva
1999
Ponnu Veetukkaran
Jeeva
Suyamvaram
Arunachalam
Malabar Police
Chinnasamy,
Ramasamy
Azhagarsamy
Azhagarsamy
Sathyaraj  Movies (2000-2009)
Year
Film
Role
Notes
2000
Veeranadai
Periya Karuppan
Ennamma Kannu
Kaasi
Unnai Kann Theduthey
Vichu
Puratchikkaaran
Anna
2001
Lootie
Rasappa
Asathal
Vetri
Kunguma Pottu Gounder
Kunguma Pottu Gounder,
Kandhasamy
Aandan Adimai
Sivaraman
2002
Vivaramana Aalu
Mayilsamy
Maaran
Maaran
2003
Ramachandra
Ramachandra
Military
'Military' Madhavan
Sena
Sena
Aalukkoru Aasai
Arivazhagan
2004
Adi Thadi
Thirupathi
Jore
Sabapathy
Sema Ragalai
Sound Party
Kumaresan
Azhagesan
Azhagesan
Maha Nadigan
Sathya
2005
Iyer IPS
Gopal Iyer,
Venkatachalapathy
Mannin Maindhan
Pratap
Guest appearance
6'2
James/Balamurugan
Englishkaran
Thamizharasu
Vetrivel Sakthivel
Vetrivel
Vanakkam Thalaiva
Manikkam
2006
Kovai Brothers
Ganesh
Suyetchai MLA
Nambirajan
Kurukshetram
Bharath
2007
Adavadi
Bharath
Periyar
Periyar
Tamil Nadu State Film Award Special Prize
Nominated, Vijay Award for Best Actor
Kannamoochi Yenada
Arumugam Gounder
Onbadhu Roobai Nottu
Madhava Padayachi
Winner, Vijay Award for Best Actor
2008
Thangam
Thangam
Vambu Sandai
Jeevanantham
Lakshmi Putrudu
Prabhu's father
Telugu film
2009
Sankham
Sivayya
Telugu film
Dubbed in Tamil as Sivappu Saamy
Sathyaraj  Movies (2010-2018)
Year
Film
Role
Notes
2010
Aagathan
Hareendra Varma
Malayalam film
Guru Sishyan
Guru
Pollachi Mappillai
Sengaliyappa
Irandu Mugam
Sarveswaran
Gowravargal
Thondaiman
2011
Muriyadi
Sattapadi Kutram
Subash Chandrabose
Kulasekaranum Koolippadayum
Pettai Mudhal Kottai Varai
Vengayam
Himself
Guest appearance
Trigger
Malayalam film
Natpukottai
Aayiram Vilakku
Lingam
Uchithanai Muharnthaal
Nadesan
2012
Nanban
Virumandi Santhanam (Virus)
Winner, Vijay Award for Best Supporting Actor
Nominated, Filmfare Award for Best Supporting Actor – Tamil
Nominated, SIIMA Award for Best Actor in a Supporting Role
Sinam
Himself
2013
Mirchi
Deva
Telugu film
Show
Malayalam film
Nagaraja Cholan MA, MLA
Nagaraja Cholan (Ammaavaasai)
200th film
Chennai Express
Durgeshwara Azhagusundaram
Hindi film
Thalaivaa
Ramadurai
Varuthapadaatha Vaalibar Sangam
Sivanandi
Raja Rani
James
Winner, Filmfare Award for Best Supporting Actor – Tamil
Nominated, Vijay Award for Best Supporting Actor
2014
Kalavaram
Vetriselvan
Sigaram Thodu
Chellapandian
Poojai
Sivakkozhundu
2015
Isai
Vetriselvan
Tungabhadra
Ramaraju
Telugu film
Lailaa O Lailaa
Shaheed Khadar
Malayalam film
Dubbed in Tamil as Murugavel
Baahubali: The Beginning
Kattappa
Telugu & Tamil film
Winner, IIFA Utsavam Award for Best Supporting Actor
Oru Naal Iravil
Sekar
2016
Nenu Sailaja
Srinivasa Rao
Telugu film
Gethu
Thulasi Raman
Brahmotsavam
Ajay's father
Telugu film
Jackson Durai
Durai
Hyper
Narayana Murthy
Telugu film
2017
Motta Shiva Ketta Shiva
Kirubakaran IPS
Baahubali 2: The Conclusion
Kattappa
Telugu & Tamil film
Mersal
Rathnavel
Kalavaadiya Pozhuthugal
Periyar
Guest appearance
2018
Kadaikutty Singam
Perunazhi Ranasingam
Echcharikkai Idhu Manidhargal Nadamaadum Idam
Kanaa
Filming
Party
Filming
Madai Thiranthu
Filming
Sathyaraj Movies as Producer
Lee (2007)
Naaigal Jaakirathai (2014)
Sathya (2017)
Sathyaraj Movies as Director
Sathyaraj Movies as Narrator
Kaakha Kaakha (2003)
Santosh Subramaniam (2008)
Mahabalipuram (2014)
Sathyaraj as Singer
| Year | Film | Song | Composer | Notes |
| --- | --- | --- | --- | --- |
| 2010 | Guru Sishyan | "Subbaiyaa Subbaiyaa" | Dhina | Sang along with Sundar C. |
Sathyaraj 
Awards and nominations
Won
1987 – Filmfare Best Actor Award (Tamil) for Vedham Pudhithu
1990 – Tamil Nadu State Film Award Special Prize for Nadigan
1991 – Kalaimamani Award from the Government of Tamil Nadu
1995 – Tamil Nadu State Film Honorary Award (M.G.R Award)
2007 – Tamil Nadu State Film Award Special Prize for Periyar
2007 – Periyar Award for his role in the film Periyar
2007 – Vikatan Award for Best Actor for Periyar
2007 – Honorary Doctorate from Sathyabama University
2007 – Vijay Award for Best Actor for Onbadhu Roobai Nottu
2012 – Vijay Award for Best Supporting Actor for Nanban
2013 – Filmfare Best Supporting Actor Award (Tamil) for Raja Rani
2015 – IIFA Utsavam Award Best Supporting Actor for Baahubali
2015 – Vikatan Award Best Supporting Actor for Baahubali
2017 – Vikatan Award Best Supporting Actor for Baahubali 2
Sathyaraj Images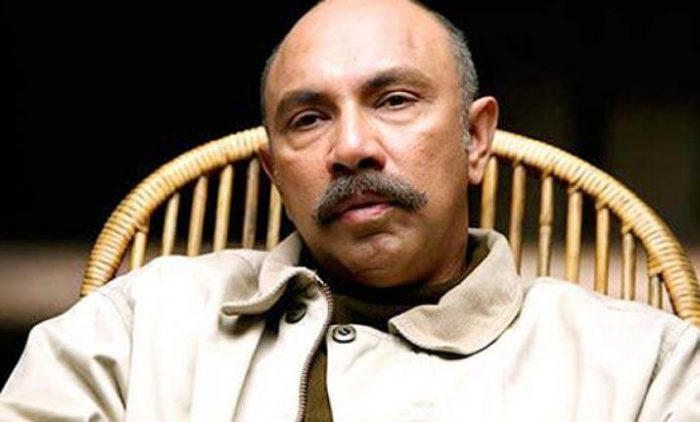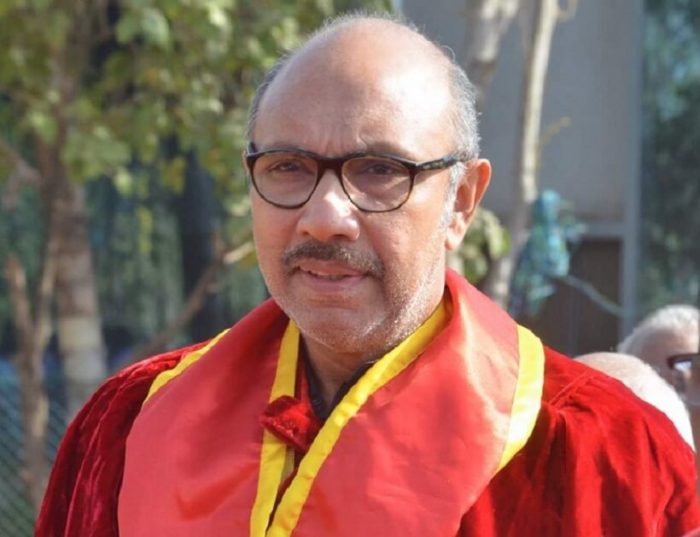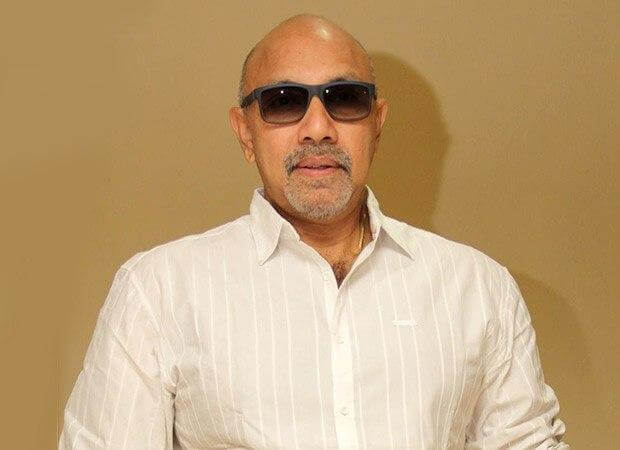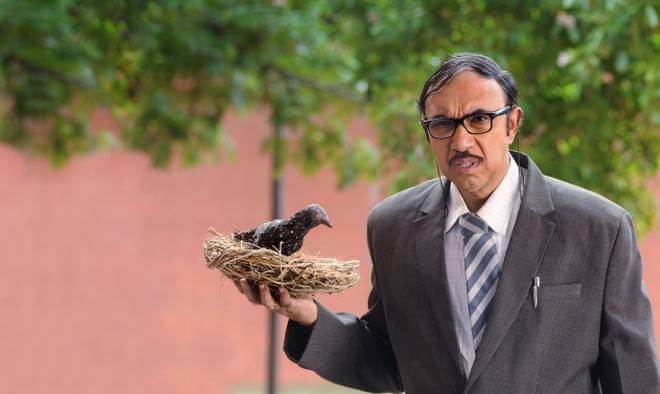 Read other biographies: Vasanthabalan | Karu Pazhaniappan | Director Siva | Ameer | Bakkiyaraj Kannan| Pandiraj