Sathyaprakash Wiki, Biography, Age, Songs List, Family, Images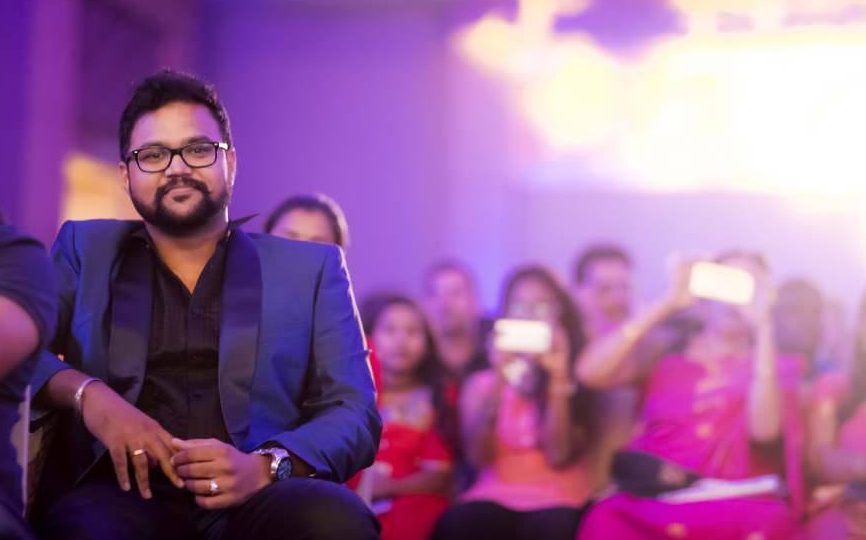 Sathyaprakash is an Indian Playback Singer, who can sing Carnatic, Semi-classical, Devotional, Light music and fusion music, with that he predominantly appears in South Indian music industries and film Industry. He made his debut song Po Nee Po (Remix) – The Scream of Love along with Harish Swaminathan for the movie 3 the song was composed by Anirudh Ravichander in the year 2012.  Recently he has sung songs for various Tamil movies. Check out below for Sathyaprakash Wiki, Biography, Age, Songs List, Family, Images and more.
Read other Biographies: Shweta Mohan | Benny Dayal | Anuradha Sriram | Super Singer Rakshitha | Priyanka Super Singer 
Sathyaprakash Details
Sathyaprakash was born on 18 March 1990 in Sholavandan, Madurai, Tamil Nadu. Sathyaprakash family is now residing in Chennai, Tamil Nadu, India his father name is Dharmar and his mother name is Pitchaiammal. He did his schooling in Mani Higher Secondary School, Coimbatore, Tamil Nadu and he did his graduation in Maharaja Engineering College, Avinashi. In the year 2012, he started his music career in Tamil film industry from the movie 3. Moreover, Sathyaprakash is well known for his music fraternity like commercial movies, independent albums, advertisements and several corporate and cultural events. He not only performs devotional, classical and fusion concerts at several sabhas, with that, he used to travel to various countries to perform multiple stage shows and live concerts. His enthusiasm and knowledge of music have offered him various options to work with leading music directors like Ilayaraja, AR Rahman, Vidhyasagar, Imman, Anirudh, GV Prakash and much more. Sathyaprakash wife name is Bhargavi they both got married on 26 October 2017.
Sathyaprakash has proven his talent in singing by singing songs in other languages that include Telugu and Kannada movie and albums. He has an ability to grasp quickly all the arrangement and technicalities of the project, where he can manage the time and clarity. Moreover, he brings some latest and unique dimension to recreate timeless classics by just producing the cover version of various songs with the help of emerging instrumentation and arrangements. He has also released nearly four Carnatic music albums named Padatha Pattillai, Jananam, Pazham née, and Soundaryam and featuring his music released under Rajalakshmi fine arts which is one of the famous Carnatic music sabhas in Coimbatore. He started his music career in the year 2012 and he has sung nearly 85 songs in various languages. In that, some of the chartbusters are Aalaporaan Thamizhan, Raasali, Nallai Allai, Ammadi Un Azhagu, Adiye Unna paathida, Nee Paarkkum Paarvai and more.
Sthyaprakash Biography
| | |
| --- | --- |
| Name | Sathyaprakash |
| Real Name | Sathyaprakash Dharmar |
| Nickname | Satyaprakash |
| Profession | Playback singer |
| Date of Birth | 18 March 1990 |
| Age | 28 (as of July 2018) |
| Zodiac sign | Yet to be Updated |
| Father Name | Dharmar |
| Mother Name | Pitchaiammal |
| Religion | Hindu |
| Educational Qualification | B.E Mechanical Engineer |
| School | Mani Higher secondary School, Coimbatore, Tamil Nadu |
| College | Maharaja Engineering college, Avinashi |
| Hobbies | Singing |
| Hometown | Sholavandan, Madurai, Tamil Nadu |
| Nationality | Indian |
| Married | Yes |
| Wife Name | Bhargavi |
| Current City | Chennai, Tamil Nadu, India |
Sathyaprakash Facebook: https://www.facebook.com/spmusic1990
Sathyaprakash Twitter: https://twitter.com/dsathyaprakash
Sathyaprakash Instagram: https://www.instagram.com/sathyaprakash90/
Sathyaprakash Youtube: https://www.youtube.com/user/musicmechanic09
Sathyaprakash Website: http://singersathyaprakash.blogspot.com/
Sathyaprakash 
Songs contributed for Movies
| Year | Song title | Film | Language | Music director | Co-singers |
| --- | --- | --- | --- | --- | --- |
| 2012 | "Po Nee Po (Remix) – The Scream of Love" | 3 | Tamil | Anirudh Ravichander | Harish Swaminathan |
| 2012 | "Mayanginen thayanginen" | Mayanginen Thayanginen | Tamil | Kannan | |
| 2012 | "Maanasa Marchipo" | Andala Rakshasi | Telugu | Radhan | Bhargavi Sridhar |
| 2012 | "Uyirin Uyire" | Thaandavam | Tamil | G. V. Prakash Kumar | Saindhavi |
| 2012 | "Un Urengum Veesum" | Mudhal Thagaval Arikkai | Tamil | Ravi Raagav | M. M. Monisha |
| 2012 | "Adi Thahira" | Konjam Koffee Konjam Kaadhal | Tamil | Phani Kalyan | Sharanya Srinivasan, Swara Swami |
| 2013 | "Aavarangaattukkulla" | Annakodi | Tamil | G. V. Prakash Kumar | Chinmayi |
| 2013 | "Kathal Intha Kathal" | Ainthu Ainthu Ainthu | Tamil | Simon K. S. | Kalyani |
| 2013 | "Saregama" | Ainthu Ainthu Ainthu | Tamil | Simon K. S. | |
| 2013 | "Yaarai Kaettu" | Thalaivan | Tamil | Vidyasagar | Vandana Srinivasan |
| 2013 | "Johny Johny – Gold Craze Song" | Vennila Veedu | Tamil | Dhanraj Manickam | |
| 2013 | "Ennaatha Solla" | Vizha | Tamil | James Vasanthan | |
| 2014 | "Yaar Ezhudhiyadho" | Thegidi | Tamil | Nivas K. Prasanna | |
| 2014 | "Netru naan" | Jeeva | Tamil | D Imman | |
| 2014 | "Munne Yen Munne" | Sathuranga Vettai | Tamil | Sean Roldan | |
| 2014 | "Kadhal Cassatta" | Kappal | Tamil | Natarajan Sankaran | Saindhavi |
| 2014 | "Paarthu Kondae" | Sandamarutham | Tamil | James Vasanthan | Saindhavi |
| 2014 | "Ammadi Un Azhagu" | Vellaikaara Durai | Tamil | D Imman | |
| 2015 | "Naane Varugiraen" | O Kadhal Kanmani | Tamil | A. R. Rahman | Shashaa Tirupati |
| 2015 | "Yedho adangaana" | OK Bangaram | Telugu | A. R. Rahman | Shashaa Tirupati |
| 2015 | "Sonapareeya" | Mariyaan | Telugu | A. R. Rahman | Haricharan |
| 2015 | "Sel Sel" | Kaaka Muttai | Tamil | G.V.Prakash Kumar | |
| 2015 | "Aanalum Inda Mayakkam" | 10 Endrathukulla | Tamil | D Imman | |
| 2015 | "Paaruruvaaya" | Tharai Thappattai | Tamil | Ilaiyaraaja | Surmukhi |
| 2016 | ″Adiye unna″ | Vetrivel | Tamil | D. Imman | |
| 2016 | ″Kutheeti″ | Velainu Vandhutta Vellaikaaran | Tamil | C.Sathya | |
| 2016 | ″Rasaali″ | Achcham Yenbadhu Madamaiyada | Tamil | A. R. Rahman | Shashaa Tirupati |
| 2016 | ″Chakori ″ | Sahasam Swasaga Sagipo | Telugu | A. R. Rahman | Shashaa Tirupati |
| 2016 | ″Athe nila″ | Meen Kuzhambum Mann Paanaiyum | Tamil | D Imman | Shashaa Tirupati |
| 2016 | "Yaavum Neethane" | Mudinja Ivana Pudi | Tamil | D. Imman | |
| 2016 | "Paathukkuren" | Rubaai | Tamil | D. Imman | |
| 2017 | "Nallai Allai" | Kaatru Veliyidai | Tamil | A. R. Rahman | Chinmayi |
| 2017 | "Or Naal Kadhal" | Kootathil Oruthan | Tamil | Nivas K. Prasanna | |
| 2017 | "Otrai Iravukkai" | Spyder | Tamil | Harris Jayaraj | |
| 2017 | "Aalaporaan Thamizhan" | Mersal | Tamil | A. R. Rahman | Kailash Kher, Deepak, Pooja AV |
| 2017 | "Paalinchara pilloda" | Adhirindhi | Telugu | A.R. Rahman | Kailash Kher, Deepak, Pooja AV |
| 2017 | "Laali Laali" | Theeran Adhigaaram Ondru | Tamil | Ghibran | Pragathi Guruprasad |
| 2017 | "Geedhara Kiliye" | Nimir | Tamil | Darbuka Siva | |
| 2018 | "Oru thattaana pola" | Mannar Vareira | Tamil | Jakes bejoy | Vandhana Srinivasan |
| 2018 | "Uyir uruvaadha" | Iravukku aayiram kangal | Tamil | Sam CS | Chinmayee |
| 2018 | "Konjaali" | Karu | Tamil | Sam CS | Neha venugopal |
| 2018 | "Koottipoa koodave" | Jungaa | Tamil | Sidharth Vipin | Ranina reddy |
Songs contributed for independent music
| Year | Song title | Album | Language | Music director | Co-singers |
| --- | --- | --- | --- | --- | --- |
| 2014 | "Sindhubairavi thillana" | Music mojo | Tamil | Navneeth Sundar | |
| 2014 | "Enakkenave pirandavale" | Music mojo | Tamil | Navneeth Sundar | |
| 2014 | "Manadhai thookkathile" | Music mojo | Tamil | Navneeth Sundar | |
| 2014 | " Adhisaya dhaagam" | Music mojo | Tamil | Navneeth Sundar | |
| 2015 | "Enna solla" | Pravin saivi | Tamil | Pravin saivi | |
| 2015 | "Uyire yen uyire" | Single | Tamil | Adithya J | Soorya |
| 2017 | "Hey Penne" | Single | Tamil | Tariq | |
| 2017 | "Selvom vaa" | Two guitars | Tamil | Jaya Eashwar | Sudharshan Ashok |
| 2017 | "Panipoove unnaala" | Single | Tamil | Satish | Priyanka NK |
| 2017 | "Saadhikka vaa penne" | Single | Tamil | Jawahar ali | |
Covers
| Song | Collaborating artists |
| --- | --- |
| "Singaara velane deva" | Jones Rupert |
| "Amba Neelaambari" | Pravin saivi |
| "Chinna chinna kannanukku" | Navneeth Sundar |
| "Azhage sugama" Kazoo cover | Nikhil mathew, Navneeth Sundar |
Sathyaprakash Images
Read other Biographies: NithyaShree Raman | Diwakar | Benny Dayal | MaKaPa Anand | Senthil Ganesh | Super Singer Rajalakshmi | Anirudh