Santosh Sivan Wiki, Biography, Age, Movies List, Family, Images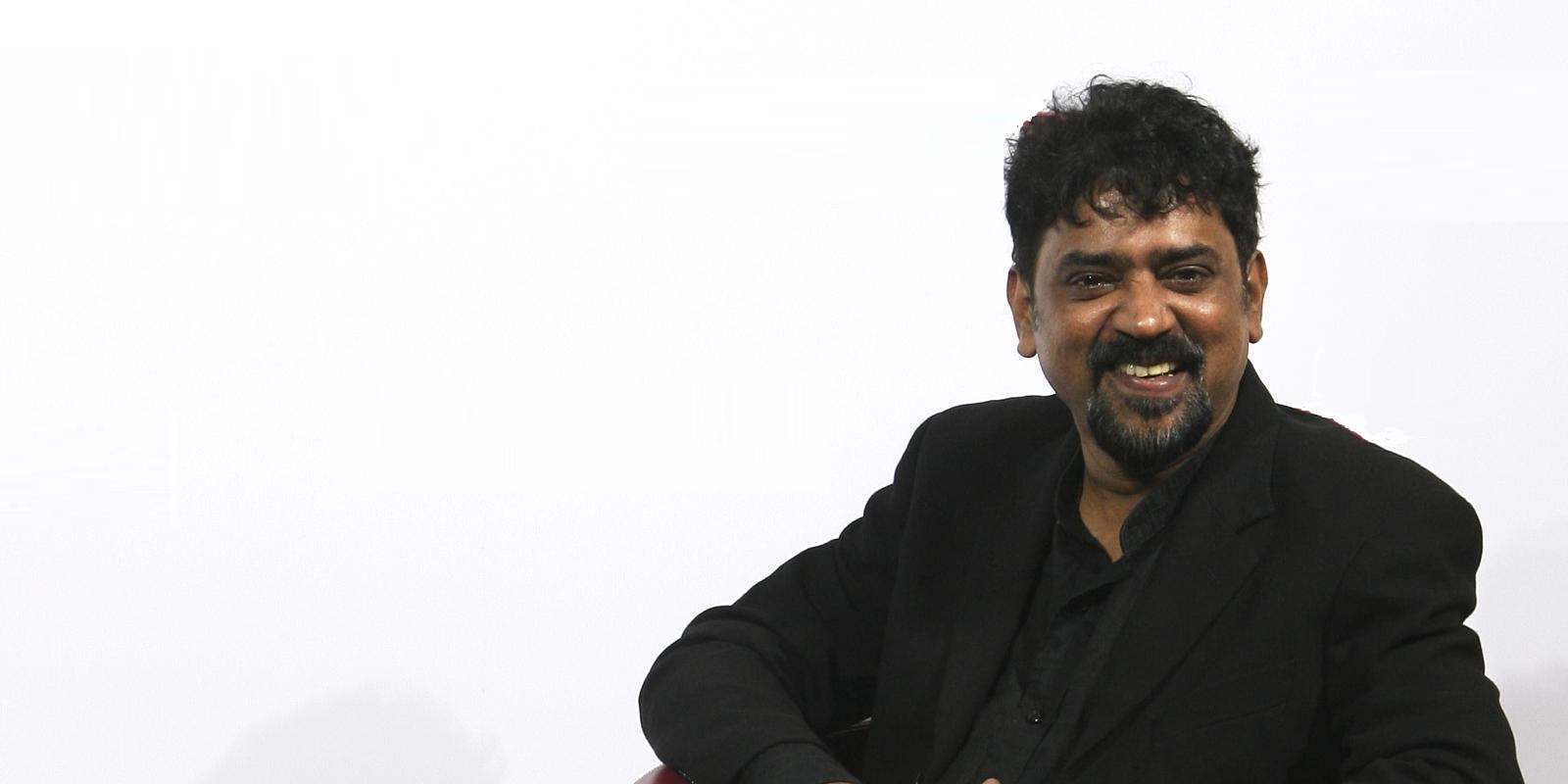 Santosh Sivan is an Indian cinematographer, producer, film director and actor, who is well-known for his work in Malayalam cinema, Tamil cinema, Telugu cinema, Hindi cinema industry. He made his debut movie Nidhiyude Katha which is a Malayalam movie in the year 1986. He recently worked for the movie Chekka Chivantha Vaanam. Check out below for Santosh Sivan Wiki, Biography, Age, Movies List, Family, Images and more.
Read other biographies: George C. Williams(Cinematographer) | GK Vishnu (Cinematographer) | Balaji Thareneetharan | Vijay Sethupathi | Gayathrie Shankar 
Santosh Sivan Details
Santosh Sivan was born on 8 February 1964 in Thiruvananthapuram, Kerala, India. Santosh Sivan family and schooling details will be updated soon. He did his graduation in Mar Ivanios College, Trivandrum. He was basically brought up from an artist family, from his grandmother he learnt painting and music. Then he got an opportunity to become familiar in the painting of Raja Ravi Varma, a nineteenth-century Indian painter who is well-known for her works on the themes of Hindu mythology, and everyday life of his times. During his holidays his father used to make documentaries and he is more excited about it and helps him as a volunteer. Moreover, he is the younger brother of filmmaker Sangeeth Sivan and elder brother of Sanjeev Sivan. All three were the sons of well-known cinematographer and director Sivan.
He is also the graduate of the Film and Television Institute of India (FTII), with that, he has completed 45 feature films and 41 documentary movies to date. Moreover, his is the founding member of the Indian Society of Cinematographers, and he is one of the most awarded Director of Photography in India. Apart from all these things he is the first Cinematographer in the Asia-Pacific region who honoured with American Society of Cinematographers (ASC) membership. As a Cinematographer, he has won the five National Film Awards that includes four for Best Feature Film Cinematography. Then in the year 2014, he grabbed eleven National Film Awards and twenty-one international awards for his works in his movies. Then for his work in  Indian cinema in 2014, he grabbed the Padma Shri. Then as a director, he grabbed his first National Award for the movie Story of Tiblu in the year 1988 and the movie Halo was honoured in the 43rd National Film Awards as the Best Children's Film and Best Sound.
In the year 2008, he started his production company Santosh Sivan Films as a Pvt Ltd concern along with Producer Mubina Rattonsey and Milind Verekar. Even though, the company has not handled any film ventures successfully they done many commercials, documentaries and music videos. The feature films that offer credits that includes Terrorist, Malli, Navarasa, Anandabhadram, A Hollywood film "Before the Rains" for Echo Lake Productions and more. Then for the social cause, he took many documentary films in the movie Prarambha won the National Film Award for Best Educational/Motivational/Instructional Film at the 55th National Film Awards in the year 2007.
Santosh Sivan Biography
| | |
| --- | --- |
| Name | Santosh Sivan |
| Real Name | Santosh Sivan |
| Nickname | Santosh |
| Profession | Cinematographer |
| Date of Birth | 8 February 1964 |
| Age | 54 (As of August 2018) |
| Zodiac sign | Yet to be Updated |
| Father Name | Sivan |
| Mother Name | Yet to be Updated |
| Religion | Hindu |
| Educational Qualification | Graduate |
| School | Yet to be Updated |
| College | Mar Ivanios College, Trivandrum |
| Hobbies | Traveling, Watching movies, Reading Books |
| Hometown | Thiruvananthapuram, Kerala, India |
| Nationality | Indian |
| Married | Yes |
| Wife Name | Deepa |
| Current City | Mumbai, Maharashtra, India |
Santosh Sivan Facebook: https://www.facebook.com/santoshsivanofficial
Santosh Sivan Twitter: https://twitter.com/santoshsivan
Santosh Sivan Instagram: https://www.instagram.com/santoshsivanasc_isc
Santosh Sivan Website: http://www.santoshsivan.com/
Santosh Sivan Movies list
Year
Film
Director
Notes
1986
Nidhiyude Katha
Cinematographer
Malayalam film
Oru Maymasa Pulariyil
Cinematographer
Malayalam film
1988
Story of Tiblu
Director
National Film Award for Best Short Fiction Film
1989
New Year
Cinematographer
Malayalam film
Raakh
Cinematographer
Hindi film
1990
Midhya
Cinematographer
Malayalam film
Indrajaalam
Cinematographer
Malayalam film
Dr. Pasupathy
Cinematographer
Malayalam film
No.20 Madras Mail
Cinematographer
Malayalam film
Second Unit Cameraman
Perumthachan
Cinematographer
Malayalam film
National Film Award for Best Cinematography
1991
Thalapathi
Cinematographer
Tamil film
1992
Roja
Cinematographer
Tamil film
Tamil Nadu State Film Award for Best Cinematographer
Aham
Cinematographer
Malayalam film
Kerala State Film Award for Best Cinematography
Yodha
Cinematographer
Malayalam film
1993
Gandharvam
Cinematographer
Malayalam film
1994
Pavithram
Cinematographer
Malayalam film
1995
Nirnayam
Cinematographer
Malayalam film
1995
Barsaat
Cinematographer
Hindi film
Filmfare Award for Best Cinematography
1995
Indira
Cinematographer
Tamil film
Tamil Nadu State Film Award for Best Cinematographer
1996
Kalapani
Cinematographer
Malayalam film
National Film Award for Best Cinematography
Kerala State Film Award for Best Cinematography
1996
Halo
Director, Cinematographer, Writer
Hindi film
National Film Award for Best Children's Film
1997
Iruvar
Cinematographer
Tamil film
National Film Award for Best Cinematography
Filmfare Award for Best Cinematographer – South
1997
Darmiyan
Cinematographer
Hindi film
1998
Dil Se..
Cinematographer
Hindi film
National Film Award for Best Cinematography
Filmfare Award for Best Cinematography
1998
The Terrorist
Director, Writer
Tamil film
National Film Award for Best Feature Film in Tamil
1998
Malli
Director, Cinematographer
Tamil film
National Film Award for Best Film on Environment Conservation/Preservation
1998
Kuch Kuch Hota Hai
Cinematographer
Hindi film
Additional shots
1999
Vanaprastham/Mohanlal
Cinematographer
Malayalam film
Filmfare Award for Best Cinematographer – South
2000
Phir Bhi Dil Hai Hindustani
Cinematographer
Hindi film
Pukar
Cinematographer
Hindi film
Fiza
Cinematographer
Hindi film
2001
Asoka
Director, Cinematographer, Writer
Hindi Film
Filmfare Award for Best Cinematography
2003
Tehzeeb
Cinematographer
Hindi film
2004
Bride and Prejudice
Cinematographer
Meenaxi: A Tale of Three Cities
Cinematographer
Hindi film
Zee Cine Award for Best Cinematography
2005
Anandabhadram
Director, Cinematographer
Malayalam film
Kerala State Film Award for Best Cinematography
Navarasa
Director, Cinematographer, Writer
Tamil film
National Film Award for Best Feature Film in Tamil
The Mistress of Spices
Cinematographer
2007
Prarambha
Director
Kannada short film
National Film Award for Best Educational/Motivational/Instructional Film
2007
Before the Rains
Director, Producer, Cinematographer
Bilingual film in English and Malayalam
2008
Tahaan
Director, Writer
Hindi Film
The best feature film award, CIFEJ Award (Centre International du Film pour l' Enfant et la Jeunesse)
UNICEF Award at 11th Olympia International Film Festival for Children and Young People, Greece
2010
Raavan
Cinematographer
Hindi film
Raavanan
Cinematographer
Tamil film
2011
Urumi
Director, Producer, Cinematographer
Malayalam film
Best Director at the Imagineindia International Film Festival, Madrid
Indian Rupee
Malayalam film
National Film Award for Best Feature Film in Malayalam
2012
Thuppakki
Cinematographer
Tamil film
2013
Rangrezz
Cinematographer
Hindi film
Ceylon
Director, Producer, Cinematographer, Writer
2014
Inam
Director, Producer, Cinematographer, Writer
Tamil film
Anjaan
Cinematographer
Tamil film
Sapthamashree Thaskaraha
Producer
Malayalam film
2015
Double Barrel
Producer
Malayalam film
2016
Darvinte Parinamam
Producer
Malayalam film
Anuraga Karikkin Vellam
Producer
Malayalam film
2017
The Great Father
Producer
Malayalam film
Spyder[9]
Cinematographer
2018
Chekka Chivantha Vaanam
Cinematographer
Santosh Sivan as an Actor
| Year | Film | Role | Language | Notes |
| --- | --- | --- | --- | --- |
| 2011 | Makaramanju | Raja Ravi Varma | Malayalam | |
| 2012 | Thuppakki | | Tamil | Special appearance in the song "Google Google" |
Santosh Sivan Awards
| From | Award |
| --- | --- |
| Civilian honours | Padma Shri |
National Film Awards
Year
Film
Language
Category
Notes
1988
Story of Tiblu
English
National Film Award for Best Short Fiction Film
Short film
director
1990
Perumthachan
Malayalam
National Film Award for Best Cinematography
1991
Mohiniyattam
Malayalam
National Film Award for Best Non-Feature Film Cinematography
Short film
1995
Kalapani
Malayalam
National Film Award for Best Cinematography
1996
Halo
Hindi
National Film Award for Best Children's Film
Director
1998
The Terrorist
Tamil
National Film Award for Best Feature Film in Tamil
Director
1998
Malli
Tamil
National Film Award for Best Film on Environment Conservation/Preservation
Director
1997
Iruvar
Tamil
National Film Award for Best Cinematography
1998
Dil Se..
Hindi
National Film Award for Best Cinematography
2004
Navarasa
Tamil
National Film Award for Best Feature Film in Tamil
Director
2008
Prarambha
Kannada
National Film Award for Best Educational/Motivational/Instructional Film
Short film
2011
Indian Rupee
Malayalam
National Film Award for Best Feature Film in Malayalam
Co-producer
Kerala State Film Awards
1992 – Aham – Best Cinematography (Colour)
1996 – Kalapani – Best Cinematography
2005 – Anandabhadram – Best Cinematography
1994 – Pavithram-best cinematography
Tamil Nadu State Film Awards
1992 – Roja – Best Cinematography
1996 – Indira – Best Cinematography
2010 – Raavanan – Best Cinematography
Filmfare Awards
1995 – Barsaat – Best Cinematography
1998 – Dil Se.. – Best Cinematography
2000 – Halo – Critics Award for Best Movie
2001 – Asoka – Best Cinematography
Filmfare Awards South
1997 – Iruvar – Best Cinematographer – South
1999 – Vanaprastham – Best Cinematographer – South
IIFA Awards
2002 – Asoka – IFFA Best Cinematographer Award
Star Screen Awards
2005 – Meenaxi: A Tale of Three Cities – Best Cinematography
Zee Cine Awards
2005 – Meenaxi: A Tale of Three Cities – Best Cinematography
International
Won:
1998 – The Terrorist– Best Director at Cairo International Film Festival
1998 – The Terrorist– Golden Pyramid at Cairo International Film Festival
1999 – Malli – Adult's Jury Award for Feature Film and Video (2nd Place) at Chicago International Film
Festival
1999 – The Terrorist – Grand Jury Prize at Cinemanila International Film Festival
1999 – The Terrorist – Lino Brocka Award for Best Film at Cinemanila International Film Festival
2000 – Malli– Poznan Goat for Best Director at 18th Ale Kino! International Young Audience Film Festival
2000 – The Terrorist – Panorama Jury Prize for Honorable Mention at Sarajevo Film Festival
2000 – Malli Emerging Masters Showcase Award at Seattle International Film Festival Awards
2004 – Malli – Audience Award for Best Feature Film at Indian Film Festival of Los Angeles
2005= Navarasa=Monaco International Film Festival (Monaco)
Won – Best Supporting Actor – Bobby Darling
Won – Angel Independent Spirit Award – Navarasa – Santosh Sivan
2008 – Before the Rains – Grand Award for Best Theatrical Feature at WorldFest Houston International Film
Festival
2008 = Before the Rains= Crystal Kodak award for best cinematography.
2009, Tahaan= Tahaan won a High Commendation in Children's Feature Film section at the 2009 Asia Pacific
Screen Awards.
Tahaan Won Best feature film award, CIFEJ Award (Centre International du Film pour l' Enfant et la
Jeunesse)and UNICEF Award at 11th Olympia International Film Festival for Children and Young People in
2008 held at Greece Than won "The German Star of India award" at "Bollywood and Beyond" festival at
Stuttgart Germany in 2009
Nominated:
2001 – The Terrorist– Independent Spirit Award for Best Foreign Film
2001 – The Terrorist – Phoenix Film Critics Society Award for Best Foreign Language Film
Santosh Sivan Images
Read other biographies: Ram (Director) | AR Murugadoss | Naveen (director) | Karthick Naren | Manoj Beedha