Salim Kumar Wiki, Biography, Age, Movies List, Family, Images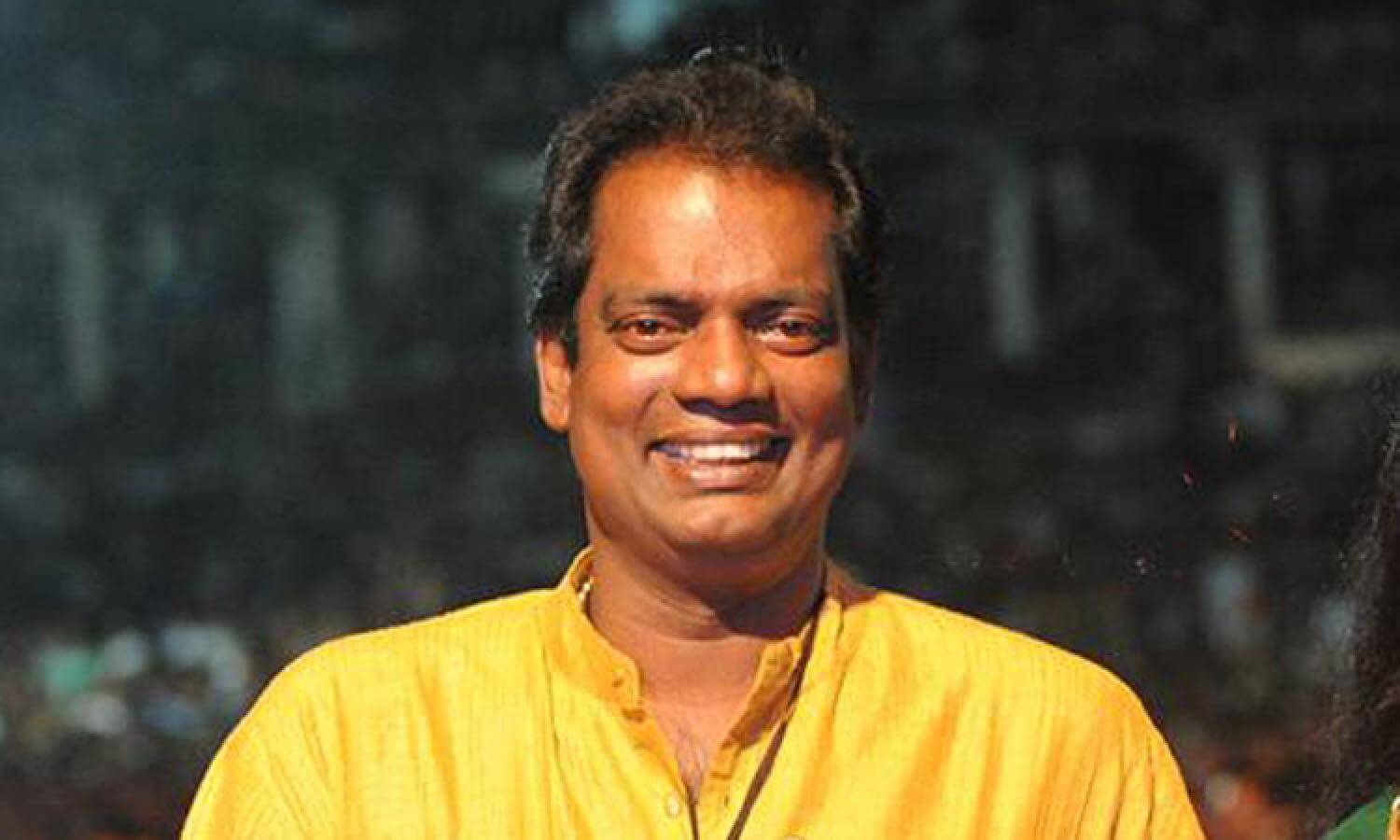 Salim Kumar is an Indian movie actor, director and writer, who predominantly works in the Malayalam film industry. He made his acting debut with the Mollywood movie "Ishtamanu Nooru Vattam," Sidhique Shameer in the year 1996. He made his television debut with the serial "Cinema Chirima," which was telecasted on Mazhavil Manorama in the year 2015. Moreover, he was the recipient of the National Film Award for Best Actor in the year 2010.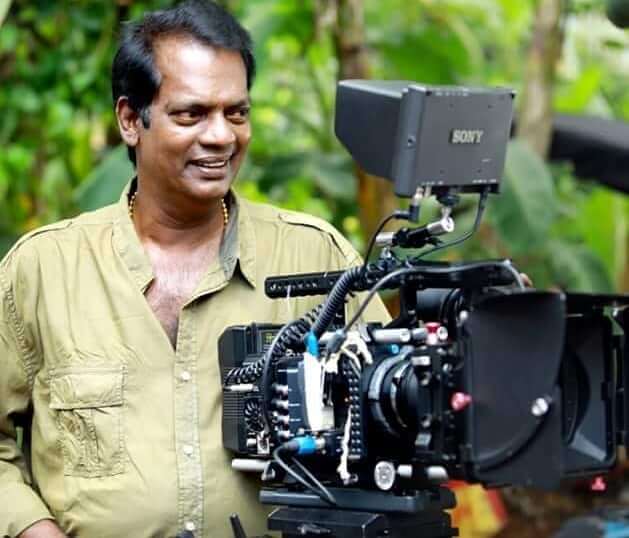 Read other Biographies: Kavya Madhavan | Reenu Mathews| Rahul Madhav | Siju Wilson | Siju Wilson | Roopesh Peethambaran
Salim Kumar Personal Life
Salim Kumar was born on 10 October 1969 in Chittatukara, Kerala, India. Salim Kumar family is now residing in Chittatukara, Kerala, India. His father name is Gangadharan and his mother name is Kausalya. He completed his schooling in Govt. Lower Primary School and Govt. Boys High School, North Paravur and finished his graduation in Bachelor of Arts at Sree Narayana Mangalam College Malyankara & Maharajas College, Ernakulam. Salim Kumar wife name is Sunitha and the couple has two sons named Chandu and Aromal. Moreover, he is a member of the Indian National Congress in Kerala.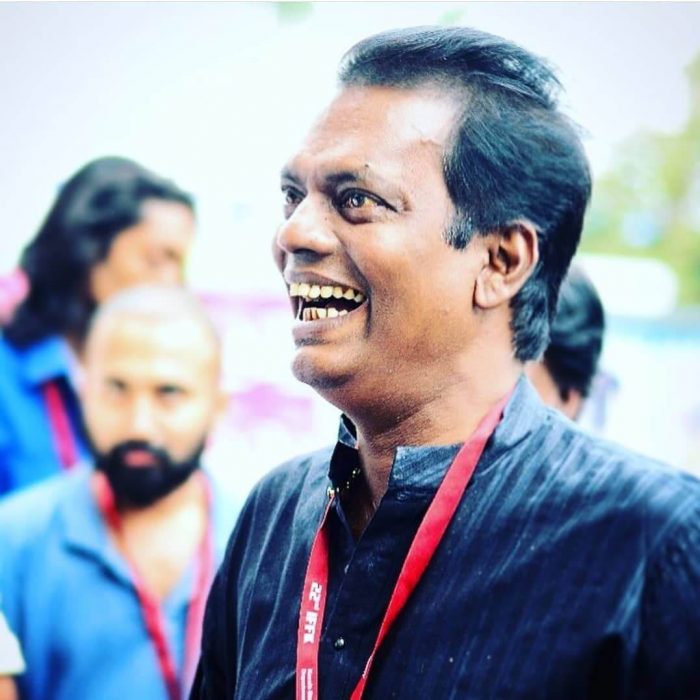 Salim Kumar Profile and Career
Salim Kumar started his career as a stage performer at Cochin Kalabhavan. He made his acting debut with the comedy television show "Comicola," which was telecasted on Asianet. Later he was associated with the professional drama troop named Arathi Theatres, Cochin for four years. Salim Kumar's breakthrough came in Malayalam film industry with the Sidhique Shameer's movie "Ishtamanu Nooru Vattam," in 1996. Then he received critical acclaim for his role in director Kamal's movie "Perumazhakkalam," in the year 2004. His performance in the movie Achanurangatha Veedu as a father was a major break in his acting career. As an actor, he has acted more than 140 movies in his career. For his talent, he has received the numerous awards like National Film Award, Kerala State Film Award and more. In Salim Kumar's directorial venture his has directed various documentaries and length – drams which received good reviews from the critics.
Salim Kumar Biography
| | |
| --- | --- |
| Name | Salim Kumar |
| Real Name | Salim Kumar |
| Nickname | Salim Kumar |
| Profession | Indian film actor, director and writer |
| Date of Birth | 10 October 1969 |
| Age | 49 (as of January 2019) |
| Zodiac sign | Libra |
| Father Name | Gangadharan |
| Mother Name | Kausalya |
| Siblings | Yet to be Updated |
| Religion | Hindu |
| Educational Qualification | Bachelor of Arts (BA) |
| School | Govt. Lower Primary School and Govt. Boys High School, North Paravur |
| College | Sree Narayana Mangalam College Malyankara & Maharajas College, Ernakulam |
| Hobbies | Watching movies and Reading books |
| Hometown | Chittatukara, Kerala, India |
| Nationality | Indian |
| Married | Yes |
| Wife Name | Sunitha |
| Affairs | NA |
| Children | Chandu and Aromal |
| Current City | Chittatukara, Kerala, India |
Salim Kumar Facebook: https://www.facebook.com/SalimKumarOfficialPage/
Salim Kumar Twitter: Yet to be updated
Salim Kumar Instagram: https://www.instagram.com/salimkumarofficial/
Salim Kumar Movies List
Shibu Movie (2019)…. Dr.Thomachan
Mohanlal (2018)…. Sathan Jose
Panchavarnathatha (2018)
Kuttanadan Marpappa (2018)
Aravindante Athidhikal (2018)
Daivame Kaithozham K. Kumar Akanam (2018) …..Karimannur Gopi
Shikari shambu (2018)
Queen (2018)
Sakhavinte Priyasakhi (2018)
Ramaleela (2017)
Karutha Sooryan (2017)
Hello Dubaikkaran (2017)
Sherlock Toms (2017)
Karutha Joothan (2017)
Velipadinte Pusthakam (2017)
Chippy (2017)
Kattappanayile Hrithik Roshan (2016)
Moonam Naal Njyayarazhcha (2016)….Karumpan
Thoppil Joppan (2016)….Father Koduveli
Pathemari (2015)
Birds With Large Wings (2015)
Fireman (2015)
Appavin Meesai (2014) Tamil Film
Nedunchaalai (2014) Tamil……Maattu Sekar
Nadodimannan (2013)…. Ravi
Kunjananthante Kada (2013)
Maryan (Tamil, 2013) … Thomayya
Immanuel (2013) … Suku
Lisammayude Veedu (2013) … Samuel
Abhiyum Njanum…..Jose
101 Weddings (2012) …Khader
Ayalum Njanum Thammil (2012) … Thomachan
Mr. Marumakan (2012)
Ezham Suryan (2012)
Vaadhyar(2012)
Ordinary
Cobra (2012) … Gopalan
Masters (2012) … Monichan
Padmasree Bharat Dr. Saroj Kumar (2012) … Rafeek
Teja Bhai & Family (2011) … Divakaran Nair
Janapriyan (2011) … Kannappan kannapi
Manikiakkallu (2011) … Kunjiraman 'THAMPURAN'
Christian Brothers (2011) …. Purushothaman
Makeup Man (2011) …. Lawrence
Arjunan Saakshi (2011)…Mechanic Jackson
Doubles (2011) …. Mayyazhi
Adaminte Makan Abu(2011)
Marykkundoru Kunjaadu (2010) …. Lonappan
Best Actor (2010)…Vadival Pranchi
Kaaryasthan (2010) …. Kalidas
Oridathoru Postman (2010)
Swantham Bharya Zindabad(2010)…. T K Vipin kumar
Anwar (2010)
Adaminte Makan Abu (2010) …. Abookka
Pokkiri Raja (2010) …. Writer Manoharan
Cheriya Kallanum Valiya Policum (2010)…. Gopalan
Chattambinadu (2009) …. Gopalan
Gulumal-The Escape (2009)
Angel John(2009)… Rajan
Kappal Muthalaali(2009)…. Omanakuttan
Makante Achan (2009) …. Krishnan Kutty
Ee Pattanathil Bhootham(2009) …. Sub Inspector
2 Harihar Nagar (2009) …. Ayyappan
Love In Singapore (2009)…. Shukkur khan
Lollypop (2008) …. Priest / Advocate Kuriakose
Crazy Gopalan (2008) …. Lakshmanan
Sultan (2008) ….. Sundaran
Mayabazar(2008)….Govindan Ashari
Annan Thambi (2008) Inspector Shyamalan
Twenty:20 (2008) …. Induchoodan IPS
Flash (2007)
Kadha Parayumbol (2007) ….Poet Das Vadakkemuri
Chocolate (2007) …. Pappan
Arabikatha (2007) …. Kareem
Hallo (2007) …. Chidambaram
July 4 …. Sakthivel
Goal (2007 Malayalam film)
Ekantham (2007)
Nagaram (2007) …. Nanappan
The Speed Track (2007) …. Lali
Mayavi (2007) …. Kannan Srank
Inspector Garud (2007) …. Chakkachamparambil Lonappan
Changathipoocha (2007) …. Rajappan
Karutha Pakshikal (2006)
Vaasthavam (2006) … Thrippan Namboothiri
Chess (2006) …. Unnikkannan
Prajapathi (2006) …. Film Star Abhilash
Pulijanmam (2006)
Eakantham(2006)…Velayudhan
Thuruppu Gulan (2006)…. Khader
Rajamanikyam (2005) …. Dasappan
Rasikan(2004)…Paramu
Youth Festival (2004) …Veerapandi
Malsaram(2003)…. Vaira Muthu
Ente Veedu Appuvinteyum (2003)
The Fire (2003)
Hariharan Pillai Happy Aanu (2003) …Sundaran
Pulival Kalyanam (2003) …Manavalan
Swantham Malavika (2003)
Pattalam (2003)…. S.I. Gabbar Keshavan
Kilichundan Mampazham (2003) …Uzman
Thilakkam (2003) …. Omanakkuttan
C.I.D. Moosa (2003) …Mental Patient
Gramophone (2003) …. 'Tabla' Bhaskaran
Vellithira (2003) …Surendran
Pattanathil Sundaran (2003) … Bhuvanachandran
Savithriyude Aranjanam (2002) …Olympian Bhootham Appachan
Vasanthamalika (2002)
Kalyanaraman (2002) …. Pyari
Bamboo Boys (2002)… Chamba
Kunjikoonan (2002) …. Chandran
Kashillatheyum Jeevikkam (2002)
Mazhathullikkilukkam (2002)…Maayandi
Punyam (2002)
Pranayamanithooval (2002) … Sundaran
Thandavam (2002) …Basheer
Meesa Madhavan (2002) …. Advocate Mukundanunni
Valkannadi (2002) …Raghavan
Kakki Nakshatram (2002)
Bharthavudyogam (2001)
Nariman (2001) ….Kochunarayanan's manager
One Man Show (2001)…Bhaskaran
Sundara Purushan (2001)
Soothradharan (2001) ….Leela Krishnan
Ee Parakkum Thalika (2001) …Koshy
Naranathu Thampuran (2001)
Ee Naadu Innale Vare (2001)
Melevaryathe Malakhakkuttikal (2000) …Bhaskaran
Thenkasipattanam (2000)
Unnimaya (2000)
Kinnara Thumbikal (2000)
Vinayapoorvam Vidhyaadharan (2000) …Astrologer
Nadanpennum Naattupramaaniyum (2000)
Tokyo Nagarathile Viseshangal (1999) ….Kadappuram Paarayi
Sooryavanam (1998) ….Thamarathoppu
Mattupetti Machan (1998) …. Manoharan
Graama Panchaayathu (1998)
Manthri Kochamma (1998)
Adukkala Rahasyam Angaadi Paattu (1997)
Mannadiar Penninu Chenkotta Checkan (1997) ….Kizhi
Ancharakalyanam (1997)
Moonu Kodiyum Munnooru Pavanum (1997) …..Mattanchery Mathen
Ishtamanu Nooru Vattam (1996)
Salim Kumar as Dubbing Artist
Utopiayile Rajavu – Voice for kakka (Voice For Crow)
Alamara – Voice for Alamara (Voice For Wooden Wardrobe)
Salim Kumar Television
| Year | Title | Role | Channel |
| --- | --- | --- | --- |
| 2015 | Cinema Chirima | himself | Mazhavil Manorama |
| 2016 | Comedy Circus | Judge | Mazhavil Manorama |
| 2017 | Comedy stars | Judge | Asianet |
| 2017 | Comedy Utsavam | Himself | Flowers TV |
| 2018 | Urvashi Theatre | Mentor | Asianet |
| 2018–Present | Thakarppan Comedy | Mentor | Mazhavil Manorama |
Salim Kumar Awards
National Film Awards
2010: Best Actor – Adaminte Makan Abu[
Kerala State Film Awards
2005: Second Best Actor – Achanurangatha Veedu
2010: Best Actor – Adaminte Makan Abu
2013: Best Comedian – Ayalum Njanum Thammil
2016: Best Story – Karutha Joothan
Kerala State Television Awards
2013: Best Actor – Parethante Paribhavangal
Filmfare Awards South
2011: Best Actor – Malayalam – Adaminte Makan Abu[
South Indian International Movie Awards
2012: Special Jury Award – Adaminte Makan Abu
Asianet Film Awards
2008: Best Comedy Actor – Annan Thambi
2011: Special Jury Award – Adaminte Makan Abu
Other awards
2005: Sathyan Award – Achanurangatha Veedu
2005: Bharathan Award – Achanurangatha Veedu
2010: Jaihind TV Film Award for Best Actor – Adaminte Makan Abu
2010: Amrita-FEFKA Film Award's Special Jury Award – Adaminte Makan Abu
2010: Kerala Film Critics Association Award's Special Jury Award – Adaminte Makan Abu
2011: Prem Nazir Award
2012: Best Actor for Adaminte Makan Abu at Imagine India International Film Festival
Salim Kumar Images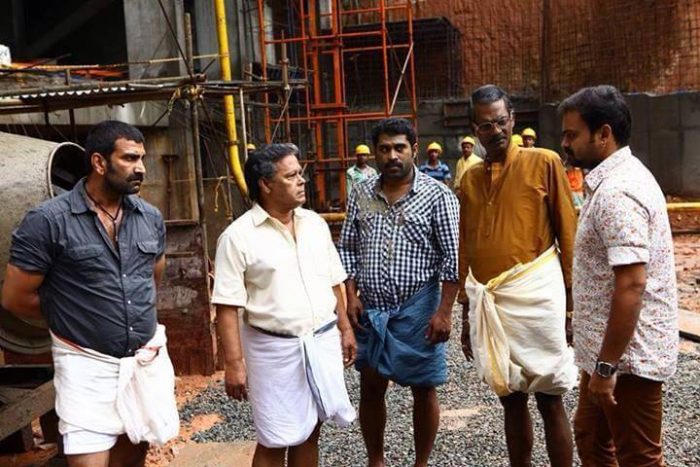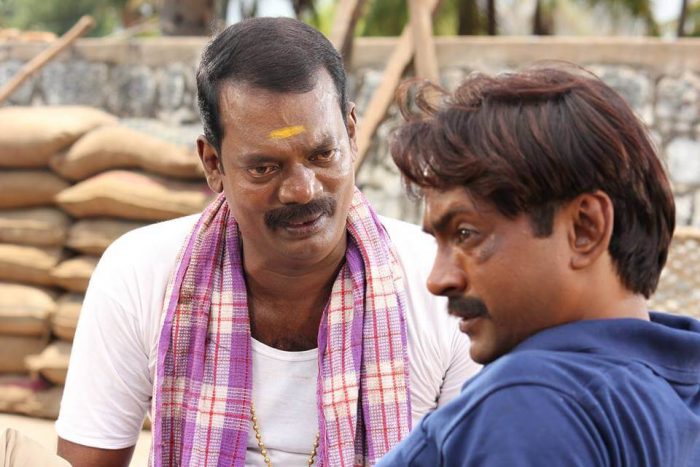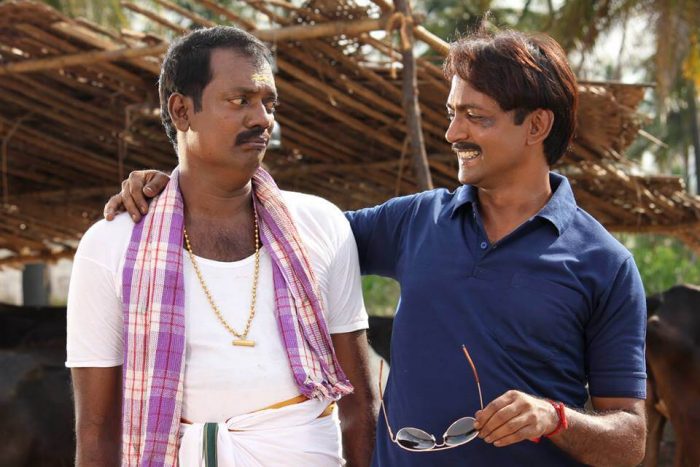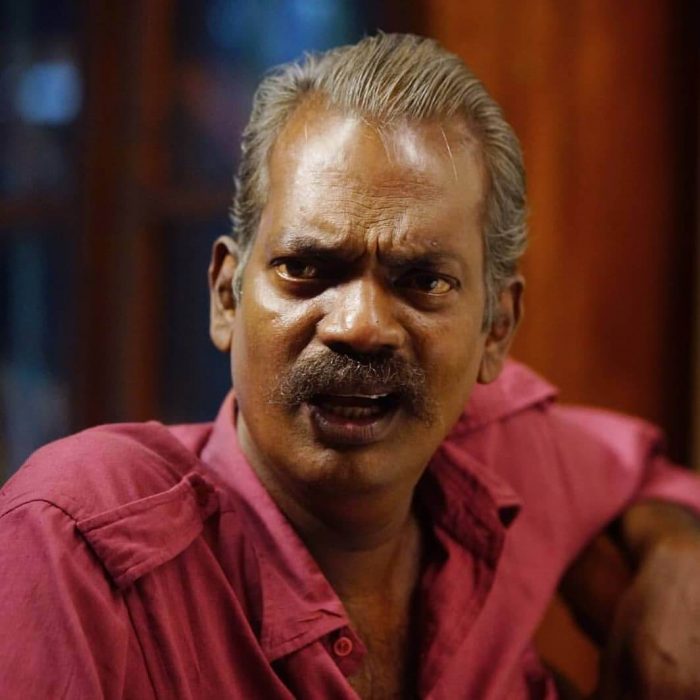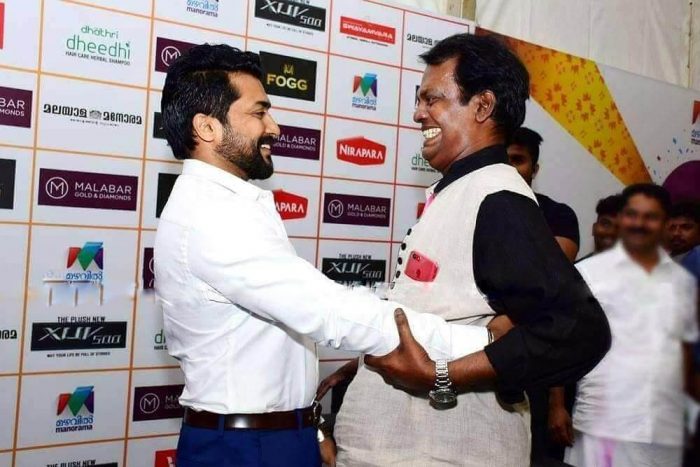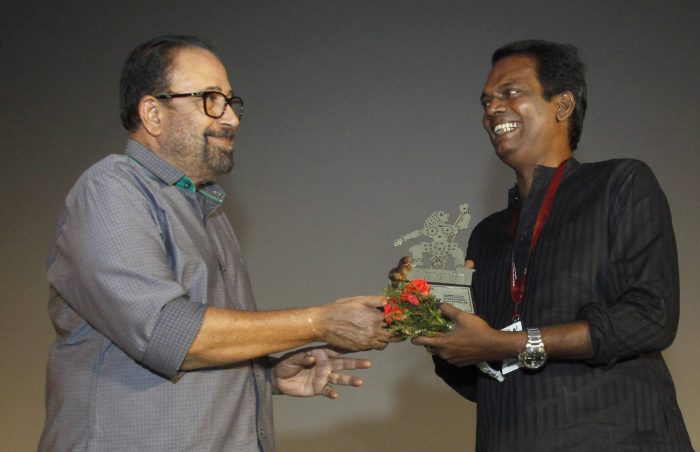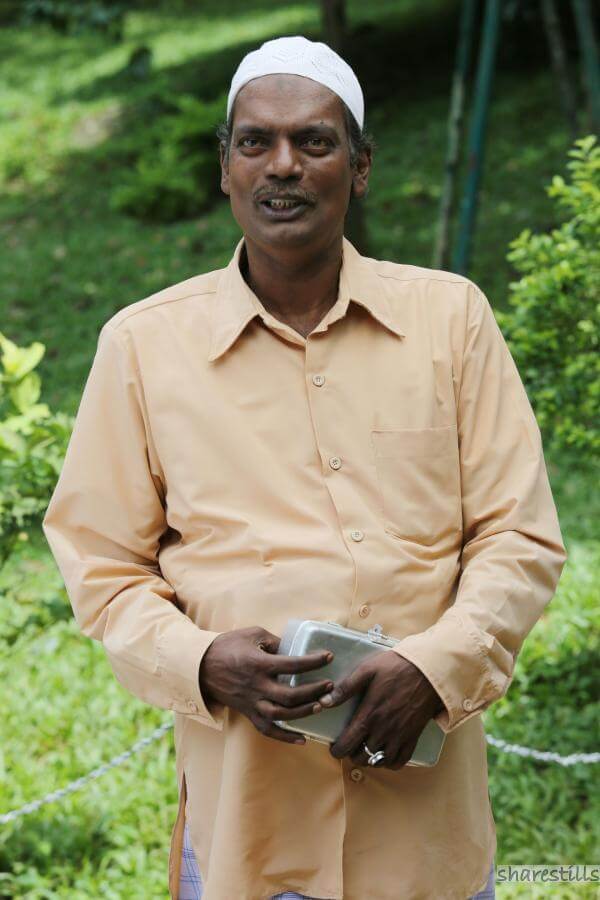 Read other Biographies: Anu Sithara  | Amitash Pradhan | Vineeth Sreenivasan | Malobika Banerjee | Jakes Bejoy