Ramesh Aravind Wiki, Biography, Age, Movies, Family, Images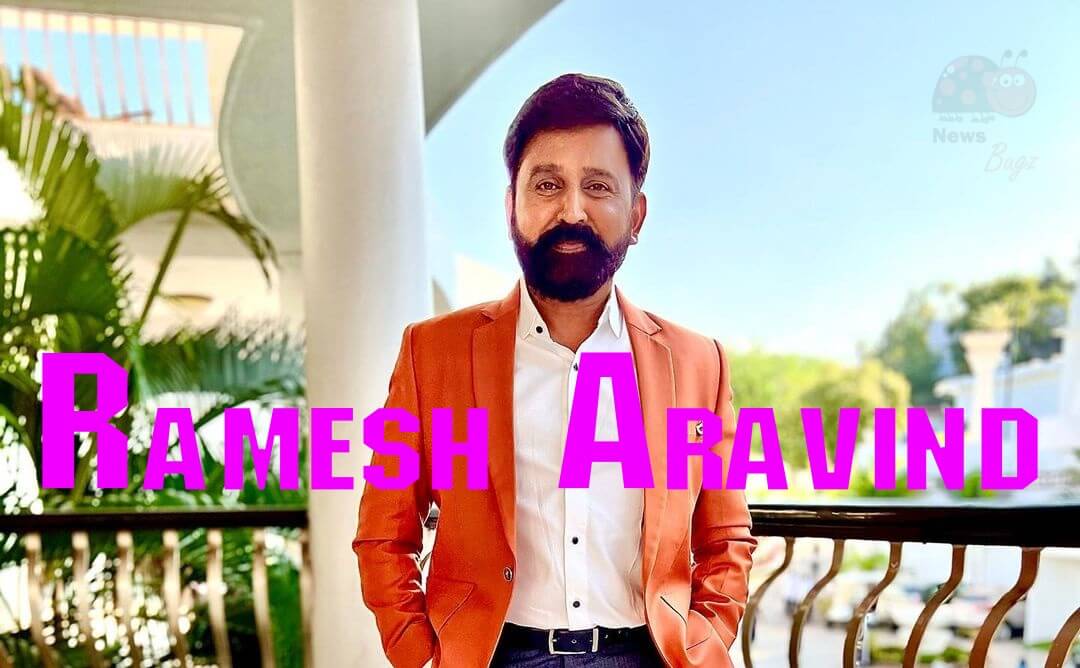 Ramesh Aravind is an Indian actor, television presenter and filmmaker, who predominantly works in Kannada and Tamil film industry. Then he also appeared in other languages like Telugu, Malayalam and Bollywood films. He made his debut Kannada movie Sundara Swapnagalu as Prem which is directed by K. Balachander in 1986 and he made his debut Tamil movie Manathil Uruthi Vendum and this movie is also directed by K. Balachander in 1987. He joined with Panchanthanthiram cast to promote Kamal Haasan's Vikram movie.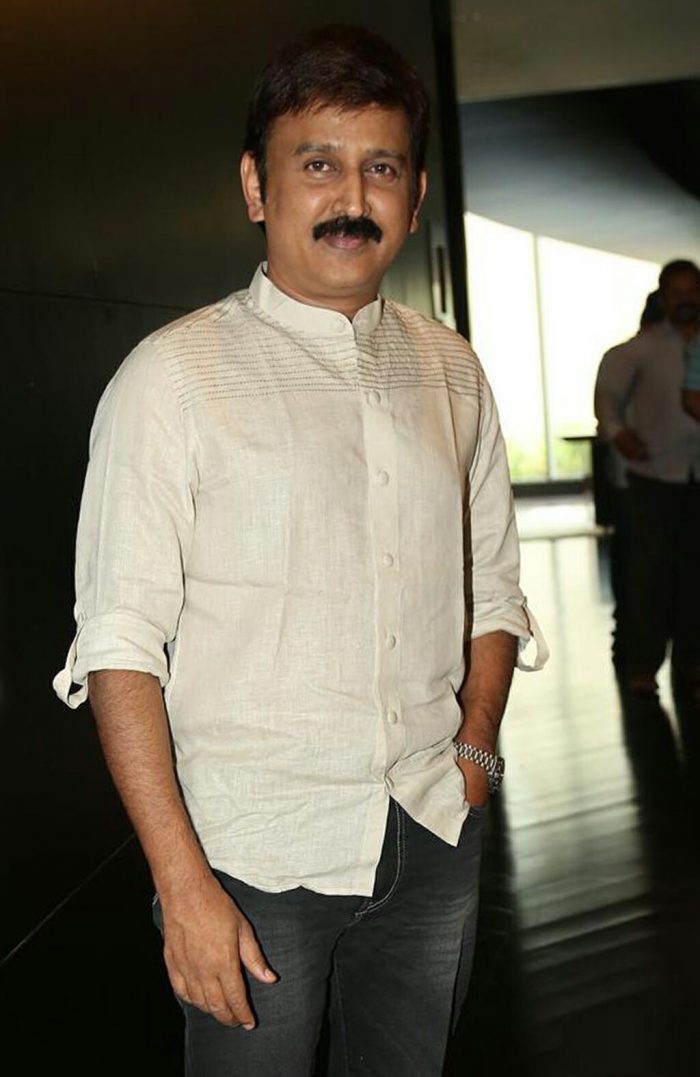 At the time he stints at the engineering college, he also worked as an emcee to award functions, where he was being a host of an event celebrating the success of the film, Sagara Sangamam in 1983. He met his long-term collaborator Kamal Haasan for the first time.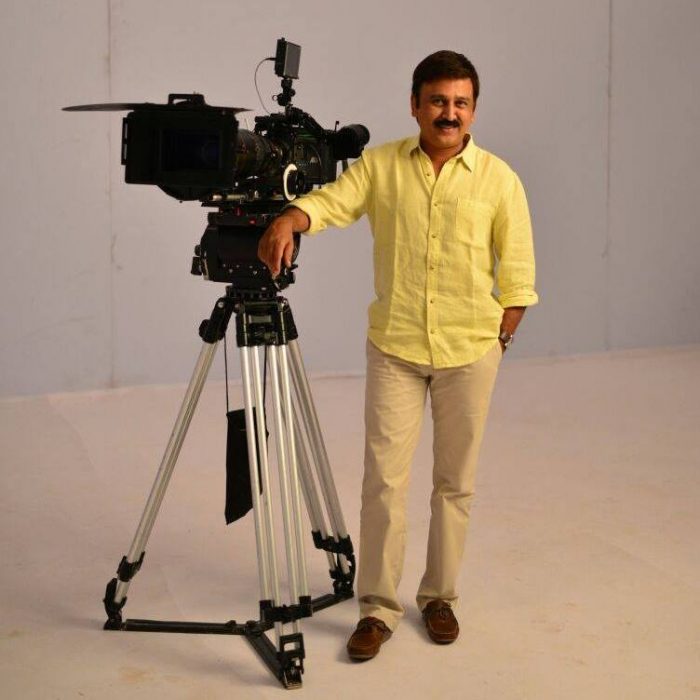 Once before he appeared in the Kannada movie Mouna Geethe he has hosted a show in Kannada. Prior to the release of the movie Aravind was approached by director K. Balachander to work for the role of Kamal Haasan's role, for a Kannada version of the Tamil film Sollathaan Ninaikkiren. Once after a brief audition, he was selected for the Kannada movie Sundara Swapnagalu in 1986 but this movie released before Mouna Geethe. Then he also appeared in the movie Punnagai Mannan as Revathi's ex-lover. Then in the year 1987, he made his debut lead role movie Manathil Uruthi Vendum which winning critical acclaim for his performance. Later director Balachander also introduced him in the Telugu films through Rudraveena. Then he made his breakthrough movie Keladi Kanmani in the year 1990 in this movie he portrayed as student union leader which is directed by Vasanth. He received critical acclaim from the Tamil movie Duet in 1994 and he appeared in the movie Sathi Leelavathi with Kamal Haasan which is directed by Balu Mahendra in 1995.
Then he appeared in several consecutive commercial movies in Kannada. Later he gets back to Tamil films and appeared with his friend Kamal Haasan in the movies like Kanden Seethaiyai, Panchathantiram (2002) and Mumbai Xpress (2005), with that he is also the celebrity RJ in Big FM. Moreover, he scripted for the national award-winning film Hoomale in the year 1998 and by this he entered into the film direction field. Then by this film, he won the best actor Filmfare award and the Karnataka State Award. Then he scripted a movie named Amrithadhare in 2005 and for this movie, he won the Raghvendra chitravani award for best story. He made his direction debut movie Rama Shama Bhama with Kamal Hassan, with that, he directed some other movies like Sathyavan Savithri, Accident, Venkata in Sankata, Nammanna Don. Then he also directed the Kamal Hassan movie Uttama Villain and more. Moreover, he also appeared as a host for several shows like Preetyinda Ramesh, 52 episodes, Kasturi TV, Raja Rani Ramesh, 26 Episodes, ETV Kannada and more. Apart from acting, he is a motivation speaker, and he presented on different platforms like TedX.
Biography
Name
Ramesh Aravind
Real Name
Ramesh Aravind
Nickname
Ramesh
Profession
Actor, Director, Television Presenter, Screenwriter
Date of Birth
10 September 1964
Age
58 (as of 2022)
Zodiac sign
Gemini
Family
Father: Govindachari Aravind
Mother: Saroja Aravind
Marital Status
Unmarried
Affairs/Girlfriends
NA
Wife
Archana Ramesh
Children
Daughter: Niharika Son: Arjun
Religion
Hindu
Educational Qualification
BE Graduate
School
St. Patrick School, Chennai
College
University Visvesvaraya College of Engineering, Bangalore
Hobbies
Reading Books, Listening to Music, Writing stories
Birth Place
Kumbakonam, Tamil Nadu, India
Hometown
Bangalore, Karnataka, India
Current City
Bangalore, Karnataka, India
Nationality
Indian
Social Media Profiles
Movies
1980
| Year | Title | Role | Language |
| --- | --- | --- | --- |
| 1986 | Sundara Swapnagalu | Prem | Kannada |
| 1986 | Mouna Geethe | Vishwa | Kannada |
| 1986 | Maneye Manthralaya | | Kannada |
| 1987 | Sangrama | | Kannada |
| 1987 | Manathil Uruthi Vendum | Ramesh | Tamil |
| 1988 | Elu Suttina Kote | | Kannada |
| 1988 | Ganda Mane Makkalu | | Kannada |
| 1988 | Indradhanassu | | Telugu |
| 1988 | Rudraveena | Charukesa | Telugu |
| 1988 | Unnal Mudiyum Thambi | Charukesi | Tamil |
| 1988 | Penmani Aval Kanmani | | Tamil |
| 1988 | O Bharya Katha | | Telugu |
| 1989 | Akhari Kshanam | | Telugu |
| 1989 | Madhu Masa | | Kannada |
| 1989 | Idu Saadhya | Dr. Prathap | Kannada |
1990
| Year | Title | Role | Language | Notes |
| --- | --- | --- | --- | --- |
| 1990 | Keladi Kanmani | Sashi | Tamil | |
| 1990 | Kempu Gulaabi | | Kannada | |
| 1990 | Panchama Veda | Ravi | Kannada | |
| 1991 | Vasanthakala Paravai | Vasanth | Tamil | |
| 1991 | Marikozhundhu | Seenu | Tamil | |
| 1991 | Parama Sivudu | Raja | Telugu | |
| 1991 | Varagala Bete | | Kannada | |
| 1991 | Idhaya Vaasal | Aravind | Tamil | |
| 1991 | Anbulla Thangachikku | | Tamil | |
| 1991 | Punda Prachanda | | Kannada | |
| 1991 | CBI Vijay | | Kannada | |
| 1991 | C. B. I. Shiva | Bhaskar | Kannada | |
| 1991 | Garuda Dhwaja | | Kannada | |
| 1991 | Shanti Kranti | Inspector Bharath | Kannada | |
| 1991 | Khiladi Gandu | | Kannada | |
| 1992 | Belli Modagalu | | Kannada | |
| 1992 | Urimai Oonjaladugirathu | James | Tamil | |
| 1992 | Vajrayudha | | Kannada | |
| 1992 | Mouna Mozhi | | Tamil | |
| 1992 | Pranayada Pakshigalu | | Kannada | |
| 1993 | Abhijith | | Kannada | |
| 1993 | Puthiya Thendral | | Tamil | |
| 1993 | Avan Ananthapadmanabhan | | Malayalam | |
| 1993 | Maharasan | Ramesh | Tamil | |
| 1994 | Musuku | | Kannada | |
| 1994 | Hanthaka | | Kannada | |
| 1994 | Duet | Siva | Tamil | |
| 1994 | Chinna Pulla | Madhan | Tamil | Guest appearance |
| 1994 | Pathavi Pramanam | Selvamani | Tamil | |
| 1995 | Sathi Leelavathi | Arunachalam | Tamil | |
| 1995 | Paattu Vaathiyar | Ramesh | Tamil | |
| 1995 | Aragini | | Kannada | |
| 1995 | Srigandha | | Kannada | |
| 1995 | Baalondu Chaduranga | | Kannada | |
| 1995 | Anuraga Sangama | Ramesh | Kannada | |
| 1995 | Vetri En Pakkam | | Tamil | |
| 1996 | Karpoorada Gombe | Ramesha | Kannada | |
| 1996 | Meendum Savithri | Bhaskar | Tamil | |
| 1996 | Boss | Kiran | Kannada | |
| 1996 | Kanden Seethaiyai | | Tamil | Unreleased |
| 1996 | Aur Ek Prem Kahani | Satyamoorthy | Hindi | |
| 1996 | Nammoora Mandara Hoove | Praveen | Kannada | |
| 1996 | Little Soldiers | Aravind | Telugu | |
| 1996 | Avvai Shanmughi | Himself | Tamil | Guest appearance |
| 1996 | America America | Surya | Kannada | Karnataka State Film Award for Best Actor Screen Videocon Award for Best Actor |
| 1997 | Rangena Halliyage Rangada Rangegowda | | Kannada | |
| 1997 | Amrutha Varshini | Abhishek Bharadwaj | Kannada | Filmfare Award for Best Actor – Kannada Screen Videocon Award for Best Actor |
| 1997 | O Mallige | Krishnamurthy/Kitty | Kannada | Udaya Film Award for Best Actor |
| 1997 | Maduve | | Kannada | |
| 1997 | Ulta Palta | Devaraj | Kannada | |
| 1997 | Mungarina Minchu | Chethan | Kannada | |
| 1997 | Prema Raga Haadu Gelathi | Kashi | Kannada | |
| 1998 | Anthargami | Ravi | Kannada | |
| 1998 | Megha Banthu Megha | Chandrashekhar | Kannada | |
| 1998 | Thutta Mutta | | Kannada | |
| 1998 | Avala Charitre | | Kannada | |
| 1998 | Yaare Neenu Cheluve | | Kannada | Guest appearance |
| 1998 | O Gandasare Neevestu Oleyavaru | | Kannada | |
| 1998 | Hoomale | Santosh | Kannada | Also story writer Karnataka State Film Award for Best Actor Filmfare Award for Best Actor – Kannada Filmfans Association Award for Best Actor |
| 1998 | Suvvi Suvvalali | | Kannada | |
| 1998 | Bhoomi Thayiya Chochchala Maga | Bharath Kumar | Kannada | |
| 1998 | Kanasalu Neene Manasalu Neene | | Kannada | Special appearance |
| 1999 | Chandrodaya | Sunil Kumar | Kannada | |
| 1999 | Sambhrama | Murali | Kannada | Filmfans Association Award for Best Actor |
| 1999 | Prathyartha | Akshay/Robert | Kannada | |
| 1999 | Idhu Entha Premavayya | Arun | Kannada | |
| 1999 | Chandramuki Pranasakhi | Susheel | Kannada | Cinema Express Award for Best Actor – Kannada |
| 1999 | Hrudaya Hrudaya | Dr. Suresh | Kannada | |
| 1999 | Jodi | Sivabalan | Tamil | |
| 1999 | Aryabhata | Anand | Kannada | |
| 1999 | Arunodaya | | Kannada | |
| 1999 | Snehaloka | Ramesh | Kannada | |
2000
| Year | Title | Role | Language | Notes |
| --- | --- | --- | --- | --- |
| 2000 | Shrirasthu Shubhamasthu | Karthik | Kannada | |
| 2000 | Deepavali | Harishchandra | Kannada | |
| 2000 | Nan Hendthi Chennagidale | Himself | Kannada | Special appearance |
| 2000 | Rhythm | Srikanth | Tamil | |
| 2001 | Mahalakshmi | | Kannada | |
| 2001 | Kurigalu Saar Kurigalu | Rommy | Kannada | |
| 2001 | Hoo Anthiya Uhoo Anthiya | | Kannada | |
| 2001 | Premi No.1 | | Kannada | |
| 2001 | Shaapa | Shekar | Kannada | |
| 2001 | Kutty | Ranganathan | Tamil | |
| 2001 | Amma Ninna Tholinalli | | Kannada | |
| 2001 | Kothigalu Saar Kothigalu | Rommy | Kannada | Nominated Filmfare Best Actor |
| 2002 | Mutthu | | Kannada | |
| 2002 | Ninne Preethisuve | Kalyan | Kannada | |
| 2002 | Olu Saar Baree Olu | Raghu | Kannada | |
| 2002 | Panchathantiram | Ganesh Hegde | Tamil | |
| 2003 | Pakka Chukka | Pakka | Kannada | |
| 2003 | Katthegalu Saar Katthegalu | Rommy | Kannada | |
| 2003 | Kushalave Kshemave | Murali | Kannada | |
| 2003 | Golmaal | | Telugu | |
| 2004 | Bisi Bisi | Vijay | Kannada | |
| 2004 | Apthamitra | Ramesh | Kannada | |
| 2004 | Joke falls | Prof. Ananth Patil | Kannada | |
| 2005 | Varsha | Ravi | Kannada | |
| 2005 | Rama Shama Bhama | Rama | Kannada | Udaya Film Award for Best Debut Director Suvarna Film Award for Best Actor in a Comedy role |
| 2005 | Mumbai Xpress | Thambhu | HindiTamil | Bilingual film |
| 2005 | Vishnu Sena | Ramesh | Kannada | |
| 2006 | A Aa E Ee | | Kannada | |
| 2006 | Thenali Rama | Thenali/Thengin Thotad Nagappa Lingappa | Kannada | |
| 2007 | Ekadantha | Vakrathunda/Vakky | Kannada | |
| 2007 | Soundarya | Ramesh | Kannada | |
| 2007 | Sathyavan Savithri | Dr. Sathya | Kannada | |
| 2008 | Accident | Sawanth | Kannada | |
| 2009 | Venkata in Sankata | Venkata | Kannada | |
| 2009 | Mooru Guttu Ondu Sullu Ondu Nija | Appu | Kannada | |
2010
| Year | Title | Role | Language | Notes |
| --- | --- | --- | --- | --- |
| 2010 | Crazy Kutumba | Shankar Gouda Patil | Kannada | |
| 2010 | Krishna Nee Late Aagi Baaro | Krishna | Kannada | |
| 2010 | Naanu Nanna Kanasu | Jayanth | Kannada | Guest appearance |
| 2010 | Preethiyinda Ramesh | Ramesh | Kannada | |
| 2010 | Hendtheer Darbar | Shivaramu | Kannada | |
| 2010 | Cheluveye Ninne Nodalu | Narrator | Kannada | Voice-over |
| 2010 | Shock | Ramesh | Kannada | |
| 2010 | Manmadhan Ambu | Rajan | Tamil | |
| 2011 | Rangappa Hogbitna | Ramesha | Kannada | |
| 2011 | Kalla Malla Sulla | Ramesh | Kannada | |
| 2012 | Nammanna Don | Dr. Arjun | Kannada | |
| 2013 | Chatrigalu Saar Chatrigalu | Rammi | Kannada | |
| 2013 | Mangana Kaiyili Manikya | Manu | Kannada | |
| 2013 | Nirel | Ramesh | Tulu | Guest appearance |
| 2014 | Mahasharana Haralayya | Basavanna | Kannada | |
| 2015 | Uttama Villain | Himself | Tamil | Guest appearance |
| 2016 | Re | Paapu | Kannada | |
| 2017 | Pushpaka Vimana | Anatharamiha | Kannada | 100th Kannada film |
| 2017 | Sundaraanga Jaana | Ramesh Arvind | Kannada | Cameo appearance |
| 2018 | Hey Sarasu | | Kannada | |
2020
| Year | Title | Role | Language | Notes |
| --- | --- | --- | --- | --- |
| 2020 | Shivaji Surathkal | Shivaji Suratkal | Kannada | |
| 2021 | 100 | Vishnu | Kannada | Also director |
As Director
| Year | Film | Language | Notes |
| --- | --- | --- | --- |
| 2006 | Rama Shama Bhama | Kannada | Remake of Tamil film Sathi Leelavathi |
| 2007 | Sathyavan Savithri | Kannada | |
| 2008 | Accident | Kannada | |
| 2009 | Venkata in Sankata | Kannada | |
| 2012 | Nammanna Don | Kannada | |
| 2015 | Uttama Villain | Tamil | |
| 2016 | Sundaranga Jaana | Kannada | Remake of Telugu film Bhale Bhale Magadivoy |
| 2021 | 100 | Kannada | Remake of Tamil film, Thiruttu Payale 2 |
| TBA | Butterfly | Kannada | Remake of Hindi film Queen |
| TBA | Paris Paris | Tamil | Remake of Hindi film Queen |
Television
| Year | Title | Channel | Note |
| --- | --- | --- | --- |
| 2009 | Preetyinda Ramesh | Kasturi TV | 52 episodes |
| 2011 | Raja Rani Ramesh | ETV Kannada | 26 Episodes |
| 2014- | Weekend with Ramesh | Zee Kannada | 104 Episodes |
| 2018 | Kannadada Kotyadhipati | Star Suvarna | Season 3 |
As Producer
| Year | Title | Channel |
| --- | --- | --- |
| 2019–2020 | Nandini Season 2 | Udaya TV |
| 2021–Present | Sundari | Udaya TV |
Awards
| Year | Award | Category | Film / Show |
| --- | --- | --- | --- |
| 1996-97 | Karnataka State Film Award | Best Actor | America America |
| 1997 | Filmfare Award | Best Actor | Amrutha Varshini |
| 1997 | Udaya TV Award | Best Actor | O Mallige |
| 1997 | Screen Videocon Award | Best Actor | America America and Amrutha Varshini Jointly |
| 1998 | Filmfare Award | Best Actor | Hoomale |
| 1998 | Filmfans Association Award | Best Actor | Hoomale |
| 1998-99 | Karnataka State Film Award | Best Actor | Hoomale |
| 1999 | Filmfans Association Award | Best Actor | Sambhrama |
| 1999 | Cinema Express Award | Best Actor | Chandramukhi Pranasakhi |
| 2005 | Raghavendra Prathishtana Awards | Best Story | Amruthadhare |
| 2006 | Sun Feast Udaya Awards | Best Director Debut | Rama Shama Bhama |
| 2006 | Suvarna Film Awards | Best Actor (Hero in a comedy role) | Rama Shama Bhama |
| 2015 | Zee Kutumba Awards | Pride of Zee Kannada | Weekend with Ramesh |
| 2016 | Zee Kutumba Awards | Pride of Zee Kannada | Weekend with Ramesh |
| 2018 | Zee Hemmeya Kannadiga | Inspiration of Kannada Industry | For his motivation talks |
Images
Take a look at the latest photos of Ramesh Aravind,