Rahul Nambiar Wiki, Biography, Age, Songs, Performance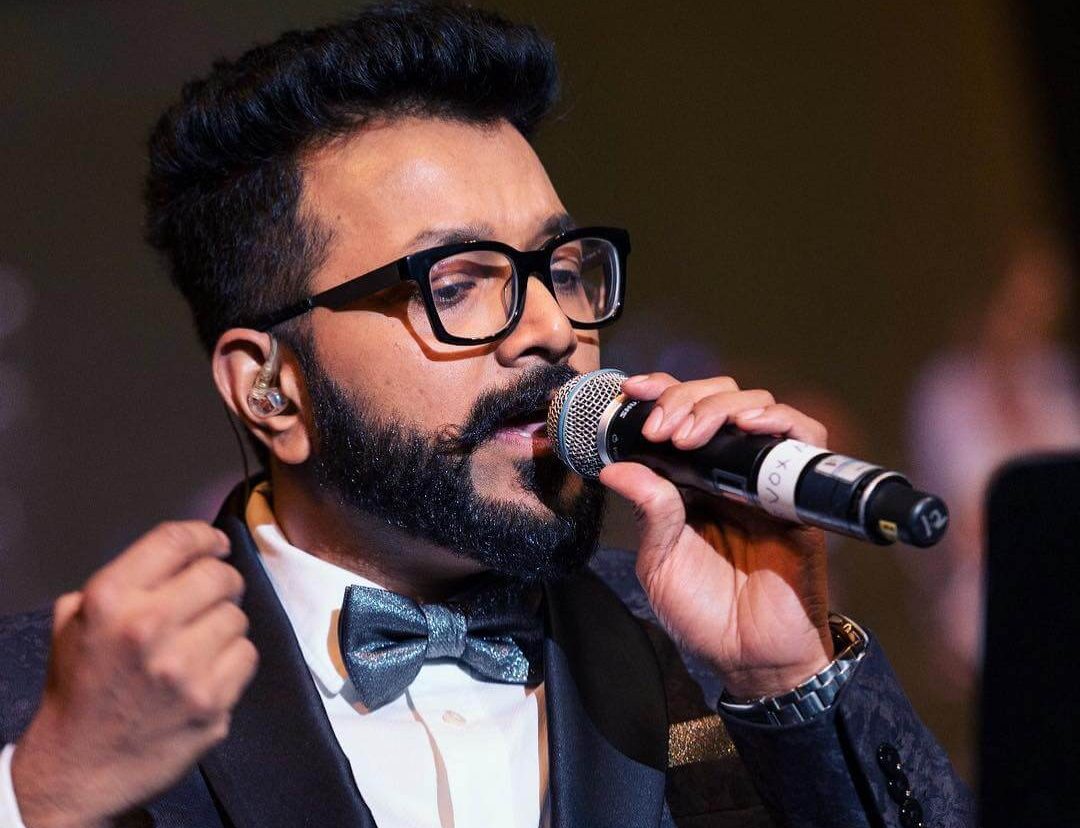 Rahul Nambiar is an Indian Playback singer and a live performer. Rahul Nambiar won the "Swapthaswarangal" reality show in the year 2001 and started singing live. Later he started his career as a playback singer and he sang for many composers across the country. He also launched an independent band named "Rahlaap" along with Aalap Raju. Check out below for Rahul Nambiar Wiki, Biography, Age, Songs, Performance and other details: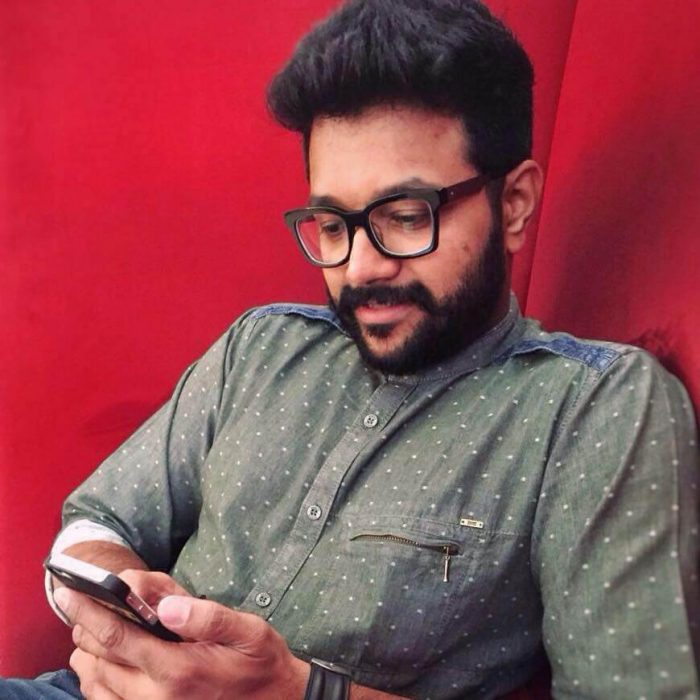 Rahul Nambiar Details
Rahul Nambiar was born at Kannur, Kerala. He was brought up in Delhi and Chennai. Rahul did his schoolings at Chinmaya Vidyalaya, Chennai and then moved to Loyola College, Chennai to pursue his graduation in the field of B.Com. He joined Standard Chartered and worked there as a payments officer. After Standard Chartered, he joined HDFC and worked as a personal banker. Meanwhile, during his college days, Rahul won the title of "Swapthaswarangal" in the year 2001. After which he started singing in Live shows.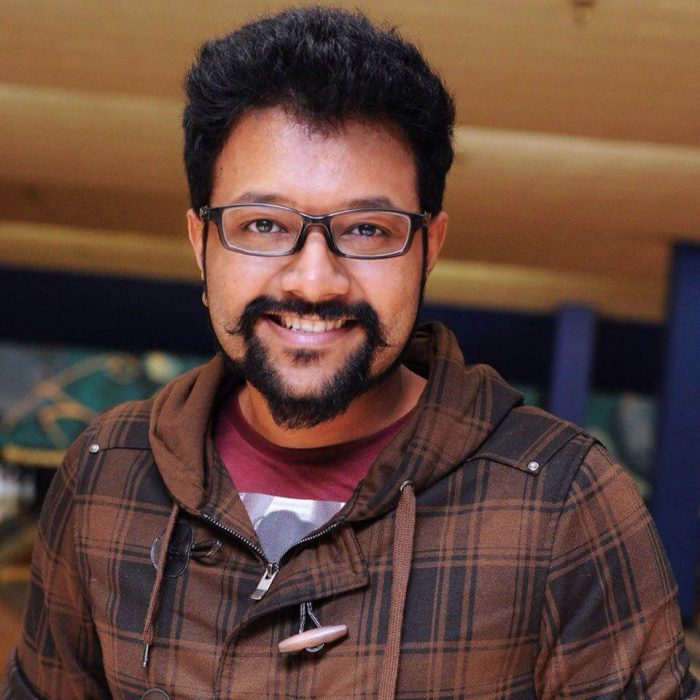 Rahul Nambiar made his debut as a playback singer through the movie "Dishyum". Vijay Antony introduced him and he sang the song "Bhoomikku Velicham" in the movie. After this, he has sung many songs and has performed in various stages. He had sung more than 350 songs in till now. Rahul is considered as one of the versatile singers in this generation.
Read Other Biographies: Anuradha Sriram | Benny Dayal | Singer Diwakar | Singer Priyanka | Singer Praniti | Amit Bhargav | Sriranjani Amit
Rahul Nambiar Biography
| | |
| --- | --- |
| Name | Rahul Nambiar |
| Real Name | Rahul Nambiar |
| Nickname | Rahul |
| Profession | Singer, Composer |
| Date of Birth | 16 June 1985 |
| Age | 36 (As of 2021) |
| Zodiac sign | Gemini |
| Father Name | Yet to be Updated |
| Mother Name | Girija Gopinath |
| Religion | Hindu |
| Educational Qualification | MBA Finance |
| School | Chinmaya Vidyalaya, Chennai, India |
| College | ICFAI Business School |
| Hobbies | Singing, Song Composing |
| Hometown | Kannur, Kerala, India |
| Nationality | Indian |
| Married | No |
| Wife Name | NA |
| Current City | Chennai, Tamil Nadu, India |
Facebook: https://www.facebook.com/RahulNambiarOfficial/
Twitter: https://twitter.com/rahulnofficial
Instagram: https://www.instagram.com/rahulnofficial/
Website: http://www.rahulnambiar.me/
Rahul Nambiar Songs list
Year
Song
Film Title
Language
Achievements
2006
"Bhoomikku Velicham"
Dishyum
Tamil
2006
"City of Sins"
Thalainagaram
Tamil
2006
"Chattuputtu"
Nenjil Jil Jil
Tamil
2007
"Om Ennum"
Sabari
Tamil
2007
"Maro Maro"
Chirutha
Telugu
2007
"Vasantha Mullai"
Pokkiri
Tamil
2007
"Valentine"
Madhumasam
Telugu
2007
"Entha Kudirayil"
Satham Podathey
Tamil
2007
"Mayakudirayil"
Kelkatha Shabdham
Malayalam
2007
"Pitta Pitta"
Vijetha
Telugu
2007
"Para Para Pattampoochi"
Kattradhu Thamizh
Tamil
2007
"Yo Baby"
Bhayya
Telugu
2007
"Yo Baby"
Malaikottai
Tamil
2007
"Kabadadharani & Valla Valla"
Athidhi
Telugu
2007
"Naanthana"
Ninaithaley
Tamil
2008
"Priyatama & Dhannaley Thalley & Maati Maatiki"
Ullasanga Uthsahanga
Telugu
2008
"Manakanna Podichey"
Parugu
Telugu
2008
"Aa Ee Oo"
Okka Magadu
Telugu
2008
"I Go Crazy"
Kantri
Telugu
2008
"Chethavenna Mudha"
Dongala Bandi
Telugu
2008
"Yuvatha Yuvatha"
Yuvatha
Telugu
2008
"Dosthu Bada Dosthu"
Saroja
Tamil
2008
"Dosthu Bada Dosthu"
Saroja
Telugu
2008
"Kalai"
Kalai
Tamil
2008
"Andalaney"
"Pourudu
Telugu
2008
"Nee Jimmada"
Ontari
Telugu
2008
"Adigadigo"
Lakshmi Putrudu
Telugu
2008
"Chidesi Chinna Pedda"
Avakai Biriyani
Telugu
2008
"Ee Ravil"
Mulla
Malayalam
2008
"Sooriyanai"
Vellithirai
Tamil
2009
"Narinja Pandu"
Bumper Offer
Telugu
2009
"College Student"
Aadatha Aatamellaam
Tamil
2009
"Thulukanam"
Balam
Tamil
2009
"Mrogindi"
Ghatikudu
Telugu
2009
"July Madathil"
Muthirai
Tamil
2009
"Puththam Pudidai"
Saa Boo Thri
Tamil
2009
"Ilavayasu Pasangalathaan"
Mathiya Chennai
Tamil
2009
"Thellavaarithey"
Mitrudu
Telugu
2009
"Sunday Sunday"
Chickpete Sachagalu
Kannada
2009
"Kalyana Kaaviyam"
Meiporul
Tamil
2009
"Ela Entha Sepu"
Sesirekha Pranayam
Telugu
2009
"Memory Lossu"
Kick
Telugu
2009
"Bhaba Re"
Vayuputra
Kannada
2009
"Kattikitta Rasa & Poothadhu Poovu"
Jagan Mohini
Tamil
2009
"Chesukunte & Poochenu"
Jagan Mohini
Telugu
2009
"Thappu Ledu"
Bheebatsam
Telugu
2009
"Bhayyam"
Rechipo
Telugu
2009
"Malli Malli"
Evaraina Epudaina
Telugu
2009
"Adi Usha Sandhya & Ambum Kombum"
Pazhasi Raja
Malayalam
2009
"Adi Mudal & Agilam Ellam"
Pazhasi Raja
Tamil
2009
"Nuvvu Ready"
Samardhudu
Telugu
2009
"Anjali"
Anajaneylu
Telugu
2009
"Katru Pudidai"
Kandaen Kadhalai
Tamil
2009
"Nuvena Nenu"
Malli Malli
Telugu
2009
"Swapnangal"
Bhagyadevatha
Malayalam
2010
"Oopirage Badhantey"
Brindavanam
Telugu
2010
"Adada Mazha Da"
Paiyya
Tamil
Nominated Filmfare Award for Best Male Playback Singer – Tamil
2010
"Arerey Vaana"
Aawara
Telugu
2010
"Happy"
Bale Pandiya
Tamil
2010
"Come On"
Super
Kannada
2010
"Nangai"
Engeyum Kadhal
Tamil
2010
"Orellella Nanna"
Porki
Kannada
2010
"Yeppadithaan"
Manja Velu
Tamil
2010
"Chikku Bukku"
Chikku Bukku
Tamil
2010
"Nee Ondrum"
Moscowin Kaveri
Tamil
2010
"Ninnalanni"
Inkosari
Telugu
2010
"Kuppathu Rajakal"
Baana Kathadi
Tamil
2010
"Ninney Yeri"
Yuganiki Okkadu
Telugu
2010
"Pachai Kili"
Ayyanar
Tamil
2010
"Bhaiyyam"
Kichcha Huchcha
Kannada
2010
"Pranama Pranama"
Darling
Telugu
2010
"Venmukilin"
Mummy and Me
Malayalam
Nominated Filmfare Award for Best Male Playback Singer – Malayalam
2011
"Poove Poove"
Singam Puli
Tamil
2011
"Mudhal Mozhi"
Sabash Sariyana Potti
Tamil
2011
"Casanova"
Kanden
Tamil
2011
"Oka Tholakari Vela"
Naa Peru Shiva
Telugu
2011
"Guruvaram"
Dookudu
Telugu
WON Filmfare Award for Best Male Playback Singer – Telugu "&" SIIMA Award for Best Male Playback Singer – Telugu
2011
"Neduvaali"
Osthi
Tamil
2011
"Yennaidhuvo"
Mouna Guru
Tamil
2011
"Idhayam Pesudey"
Pesu
Tamil
2011
"Kracko Jacko"
Uyarthiru 420
Tamil
2011
"Amruthamayi Abhayamai"
Snehaveedu
Malayalam
2011
"Silaka"
Mirapakai
Telugu
2011
"Nangai"
Engeyum Kadhal
Tamil
2012
"Hosanna"
Bodyguard
Telugu
2012
"Cinderella"
Endukante Premanta
Telugu
2012
"Doodi Pinjalaanti"
Tuneega Tuneega
Telugu
2012
"Aamchi Mumbai"
Businessman
Telugu
"Hindi Lyrics by Rahul Nambiar
2012
"Pilla Chao"
Businessman
Telugu
2012
"Kalavu"
Aravaan
Tamil
2012
"Paddadey Peggura"
Shakuni
Telugu
2012
"Yaaradi Mohini"
Thaandavam
Tamil
2012
"Yemiti"
Shiva Thaandavam'
Telugu
2012
"Aapu Birthday"
Rendavathu Padam
Tamil
2012
"College Padam"
Naan Rajavaga Pogiraen
Tamil
2012
"Aasaiye Alaipoley & Birthday"
Kanna Laddu Thinna Aasaiya
Tamil
2012
"Inka Cheppale"
Seethamma Vakitlo Sirimalle Chettu
Telugu
2012
"Laila O Laila"
Naayak
Telugu
2013
"Sairo Sairo"
Baadshah
Telugu
2013
"Yaarukkum Sollama"
All in All Azhagu Raja
Tamil
2013
"Nadhi Vellam"
Thangameengal
Tamil
2014
"Boochade Boochade"
Race Gurram
Telugu
2014
"Aaja Saroja"
Aagadu
Telugu
2014
"Choopinchandey"
Heart Attack
Telugu
2015
"Janda Pi Kapiraju & Temple Song"
Kick 2
Telugu
2016
"Mannin Makane"
Oyee
Tamil
Music by Ilaiyaraaja
2016
"Bala Tripuramani"
Brahmotsavam
Telugu
Music by Mickey J Meyer
2016
"Endha Pakkam"
Dharma Durai
Tamil
Music by Yuvan Shankar Raja
2016
"nammave bujji thalle"
Jaguar
Telugu
Music by S S Thaman
2016
" Azhake"
Vanothan Album
Tamil
Music by G.Saitharsan
2018
Sunoona Sunaina
Tholi Prema (2018 film)
Telugu
Music by Thaman
2018
Bar Song
Ghajinikanth
Tamil
Music by Balamurali Balu
Rahul Nambiar Images
Check out the latest photos of singer rahul Nambiar,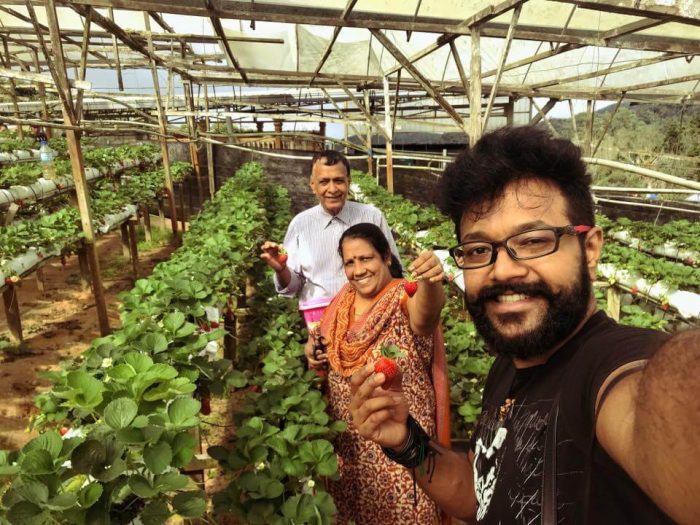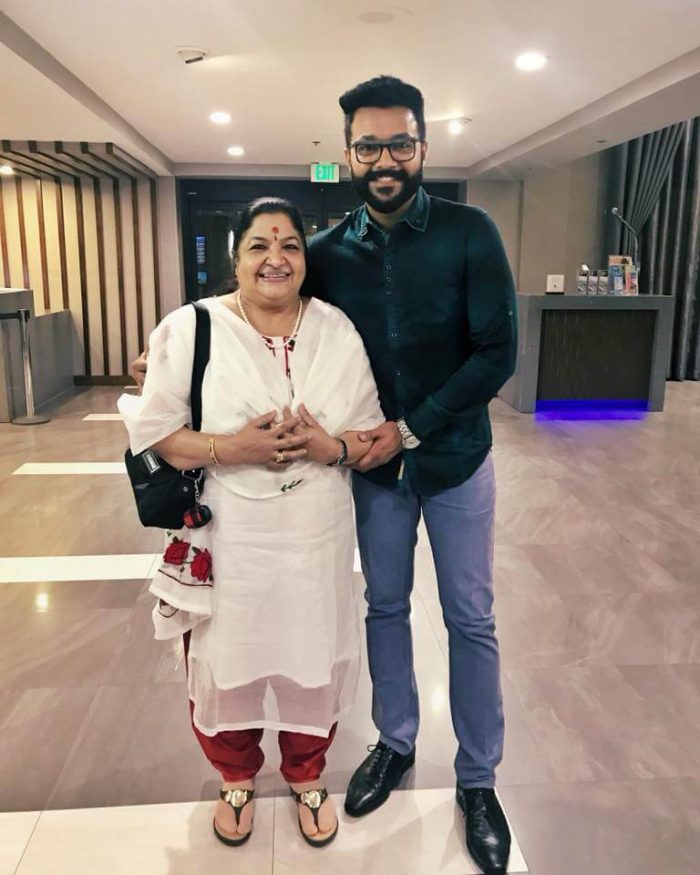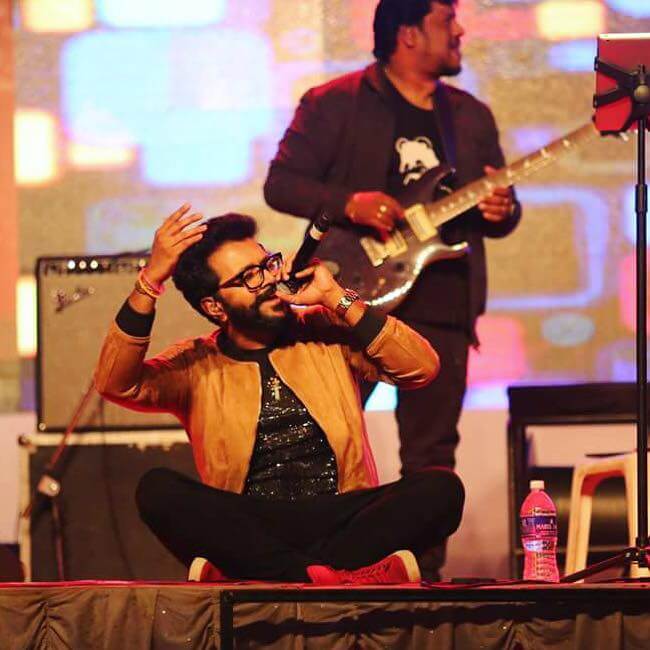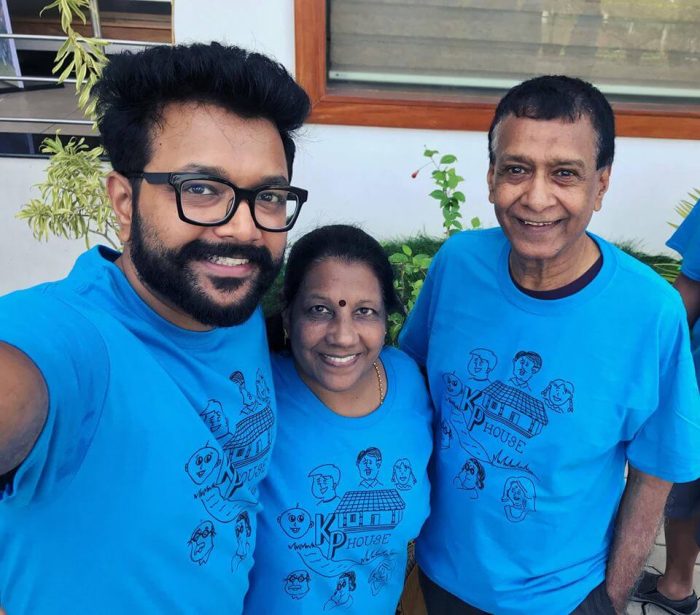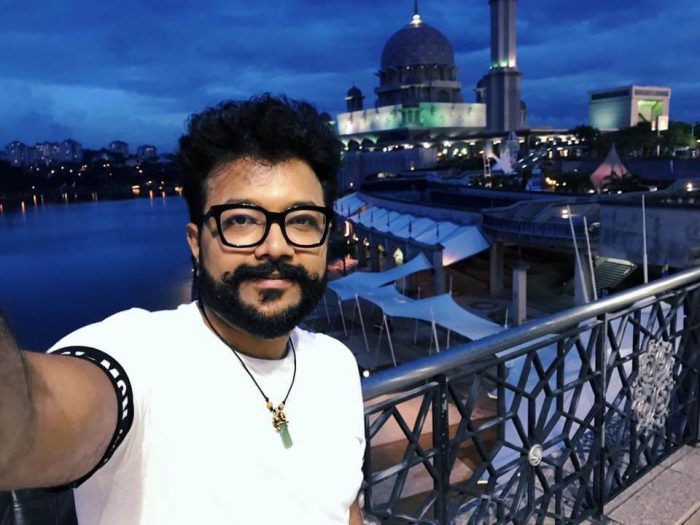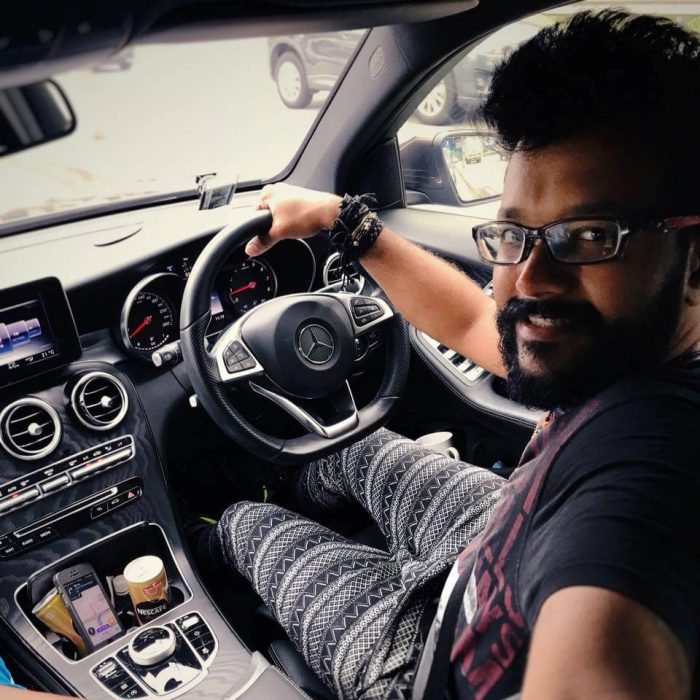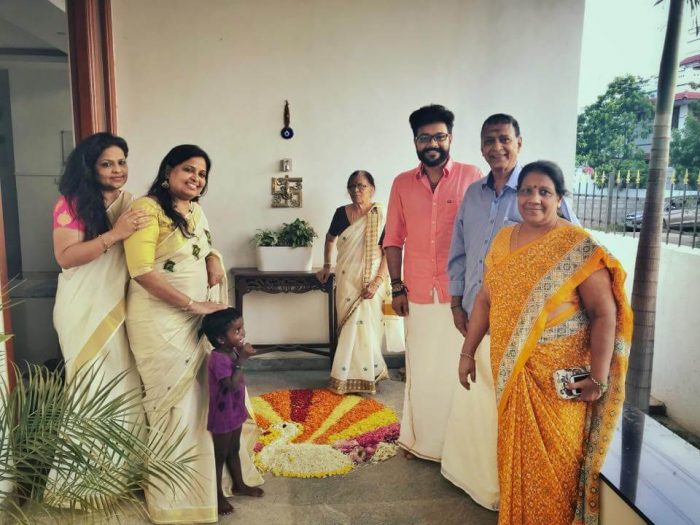 Thanks for visiting Newsbugz. For more biographies, click here.