Priyamaana Thozhi Serial (Sun TV): Cast | Promo | Timing | Episodes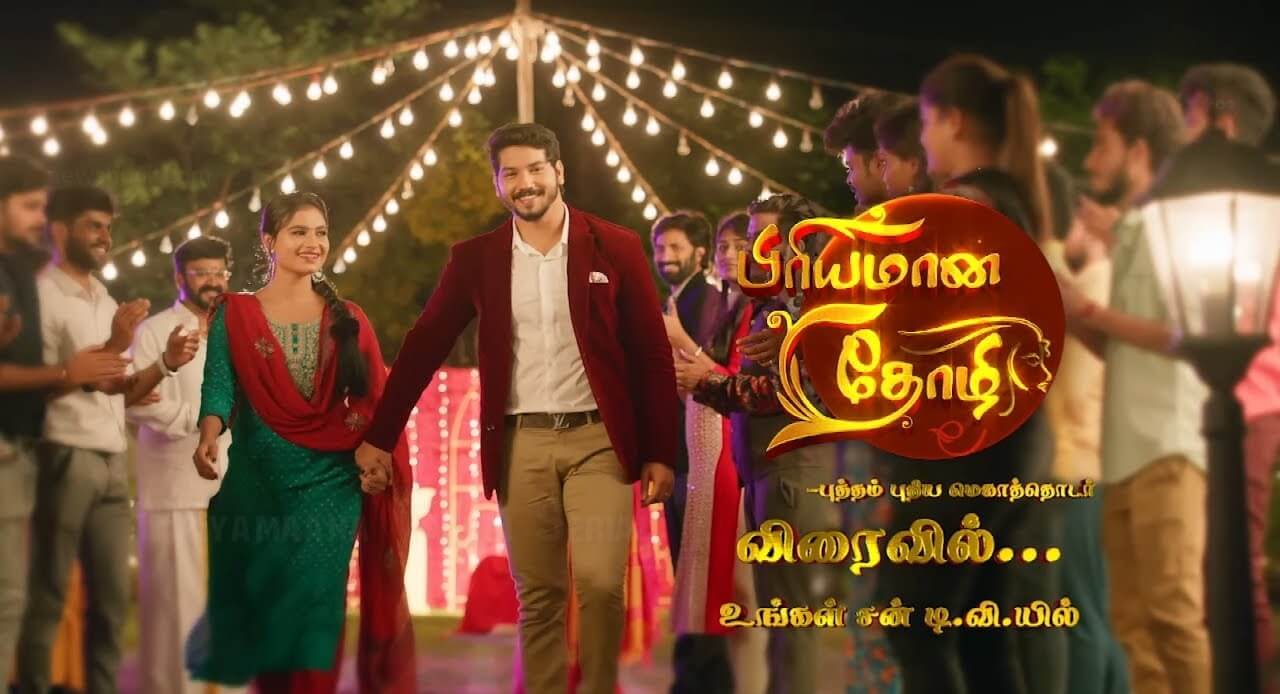 Priyamani Thozhi is an upcoming Tamil serial that will be exclusively aired on Sun TV. According to media buzz, this new serial is the replacement of Chithi 2 which is on the verge of completion. Priyamani Thozhi serial cast includes Vicky Roshan and Sandra Babu as the leads with Mettioli Vanaja and Deepthi Rajendra playing prominent roles. The serial is set to premiere on Sun TV in June 2022 (Not Confirmed).
WATCH THE PRIYAMAANA THOZHI SERIAL ONLINE ON SUN NXT
The Priyamaana Thozhi serial revolves around two buddies Aadhi and Pavithra. Aadhi is a man from a rich family who has a girl best friend named Pavithra. But some of Aadhi's family members and relatives didn't accept their friendship as it was. To know what happens to Aadhi and Pavithra watch the Priyamaana Thozhi serial on Sun TV. Users can also watch and download Priyamaana Thozhi serial episodes online on Sun NXT.
Cast
Here are the known cast members of Priyamaana Thozhi Serial,
Vicky Roshan as Aadhi
Sandra Babu as Pavithra
Deepthi Rajendra
Serial Promo
Priyamaana Thozhi Details
Check out the details of the latest serial Priyamaana Thozhi Sun TV serial,
Serial Name: Priyamaana Thozhi
Season: 1
Genre: Family Drama
Timings: Monday – Saturday
Channel: Sun TV
Online: Sun NXT
Release Date: June 2022 (Not Confirmed)
Language: Tamil