Parvathy Jayaram is an Indian film actress as well as she is a classical dancer, who predominantly appears in Malayalam film industry. She is one of the popular actresses in Malayalam movies during the period of the late-1980s and early-1990. She made her debut Malayalam movie titled Vivahitare Itihile in this movie she appeared in the name Manju and it was directed by Balachandra Menon in the year 1986. Moreover, she is the wife of  Malayalam and Tamil movie actor Jayaram in the year 1992, after marriage, she just quit from acting. Check out below for Parvathy Jayaram (Jayaram Wife) Wiki, Biography, Age, Movies, Images and more.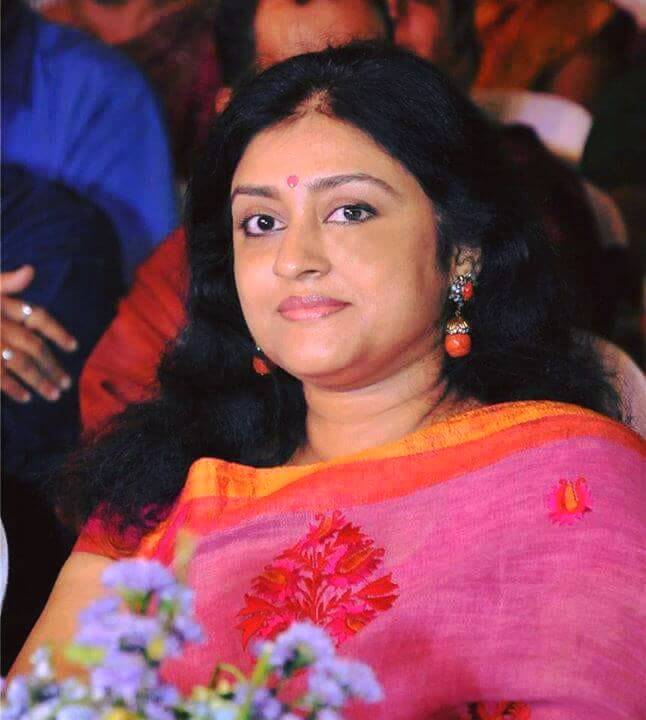 Read other Biographies: Radhika Dhopavkar | Ravichandran Ashwin Wife Prithi Narayanan | Ayesha Mukherjee | Jhanvi Mehta | Andrew Kneebone | Preetha Vijayakumar
Parvathy Jayaram Details
Parvathy Jayaram was born on 4 April 1970 and in Kaviyoor, Thiruvalla, Pathanamthitta, Kerala. Parvathy Jayaram family is now residing in Chennai, TamilNadu, India. Her father is named Ramachandra Kurup and her mother named Padma Bhai. She has an elder sister named Jyothi and she has a younger sister Deepthi. She did her schooling in Devaswom Board Higher Secondary School, Thiruvalla, Kerala and she did her graduation in NSS Hindu College, Changanassery, Kerala. At the age of 16, she started her career and she was taken by the director Lenin Rajendran and in that movie, she appeared in a lead role but it was not released. Then in the year 1986, she appeared in movie Vivahitare Itihile. Parvathy Jayaram and Jayaram have got married in the year 1992 once after her marriage she stopped acting. This couple has two childrens Kalidas Jayaram and Malavika. Kalidas Jayaram who has won the National Film Award for Best Child Artist.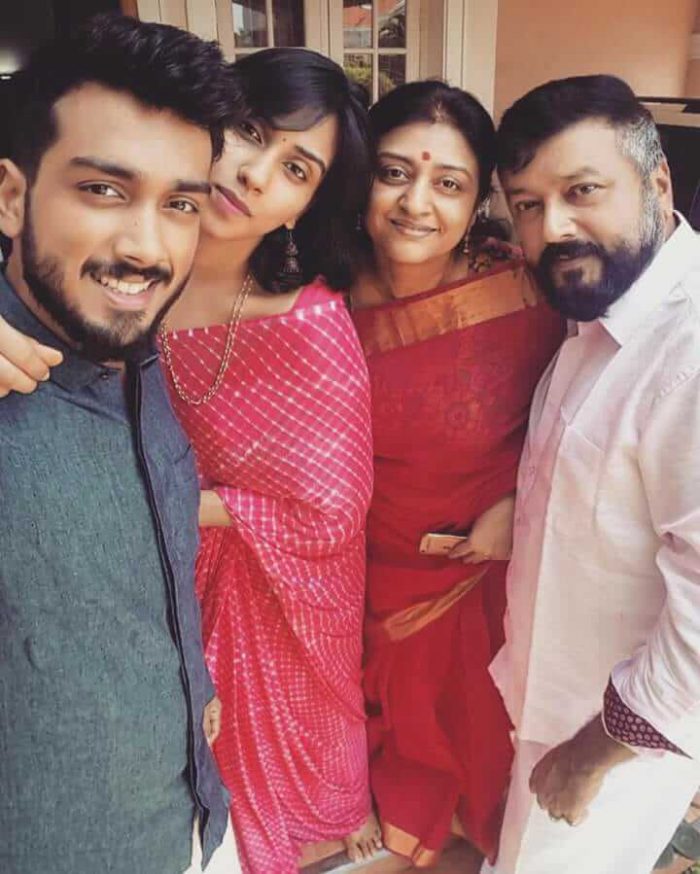 Parvathy Jayaram Biography
| | |
| --- | --- |
| Name | Parvathy Jayaram |
| Real Name | Ashwathy Kurup |
| Nickname | Parvathy |
| Profession | Indian film actress |
| Date of Birth | 4 April 1970 |
| Age | 48 |
| Father Name | Ramachandra Kurup |
| Mother Name | Padma Bhai |
| Religion | Hindu |
| Educational Qualification | Multimedia Graphics course |
| School | Devaswom Board Higher Secondary School, Thiruvalla, Kerala |
| College | NSS Hindu College, Changanassery, Kerala |
| Hobbies | Reading Books, Watching Tv, Traveling |
| Hometown | Kaviyoor, Thiruvalla, Pathanamthitta, Kerala |
| Nationality | Indian |
| Married | Yes |
| Husband Name | Jayaram |
| Childrens | kalidas Jayaram, Malavika Jayaram |
| Current City | Chennai, Tamil Nadu, India |
Parvathy Jayaram Facebook: https://www.facebook.com/Parvathy-Jayaram-836795763021209/
Parvathy Jayaram Twitter: Yet to be updated
Parvathy Jayaram Instagram: Yet to be updated
Parvathy Jayaram Movies list
| No | Year | Title | Role | Director |
| --- | --- | --- | --- | --- |
| 1 | 1986 | Vivahitare Itihile | Manju | Balachandra Menon |
| 2 | 1987 | Amrutham Gamaya | Sreedevi | T. Hariharan |
| 3 | 1987 | Ezhuthappurangal | Seetha | Sibi Malayil |
| 4 | 1987 | Jaalakam | Latha | Harikumar |
| 5 | 1987 | Oru Minnaminunginte Nurunguvettam | Unnimaya | Bharathan |
| 6 | 1987 | Thoovanathumbikal | Radha | P. Padmarajan |
| 7 | 1987 | Thaniyavarthanam | Sreedharan's lover | Sibi Malayil |
| 8 | 1987 | Oru Maymasa Pulariyil | | V. R. Gopinath |
| 9 | 1988 | Abkari | Sharadha | I. V. Sasi |
| 10 | 1988 | Aranyakam | Shailaja | T.Hariharan |
| 11 | 1988 | Dinarathrangal | Treesa | Joshi |
| 12 | 1988 | Vaishali | Shantha | Bharathan |
| 13 | 1988 | Witness | Indu.R.Nair | Viji Thampi |
| 14 | 1988 | 1921 | Aasiya | I. V. Sasi |
| 15 | 1988 | Aparan | Sindhu | P. Padmarajan |
| 16 | 1988 | Ponmuttayidunna Tharavu | Hajiyar's third wife | Sathyan Anthikkad |
| 17 | 1988 | Ashokante Aswathikuttikku | Aswathi | Vijayan Karott |
| 18 | 1988 | Mrithunjayam | Sabeena | Paul Babu |
| 19 | 1988 | Kudumbapuranam | Rama | Sathyan Anthikkad |
| 20 | 1988 | Sangham | Aswathy | Joshi |
| 21 | 1988 | Ulsavapittennu | Karthika | Bharath Gopi |
| 22 | 1988 | Oozham | Seetha | Harikumar |
| 23 | 1989 | Douthyam | Biji | Anil |
| 24 | 1989 | Adharvam | Usha | Dennis Joseph |
| 25 | 1989 | Artham | Geetha | Sathyan Anthikkad |
| 26 | 1989 | Jagratha | Aswathy | K. Madhu |
| 27 | 1989 | Carnival | Gouri | P. G. Vishwambharan |
| 28 | 1989 | Njangalude Kochu Doctor | Ayisha | Balachandra Menon |
| 29 | 1989 | Kireedam | Devi | Sibi Malayil |
| 30 | 1989 | Mudra | Sarala | Sibi Malayil |
| 31 | 1989 | Peruvannapurathe Visheshangal | Kunjulekshmi | Kamal |
| 32 | 1989 | Puthiya Karukkal | Sridevi | Thampi Kannanthanam |
| 33 | 1989 | Swagatham | Veni (Ammal) | Venu Nagavalli |
| 34 | 1989 | Utharam | Shyamala Menon | V. K. Pavithran |
| 35 | 1989 | Vadakku Nooki Yanthram | Shobha | Sreenivasan |
| 36 | 1989 | Vachanam | | Lenin Rajendran |
| 37 | 1989 | Devadas | Parvathi | Cross Belt Mani |
| 38 | 1989 | Anagha | Nalini,Mini(double role) | PRS Babu |
| 39 | 1989 | Varnam | Revathy | Ashokan |
| 40 | 1989 | Pradeshika Varthakal | Mallika | Kamal |
| 41 | 1989 | Adhipan | Radhika | K. Madhu |
| 42 | 1990 | Akkare Akkare Akkare | Sethulakshmi | Priyadarshan |
| 43 | 1990 | Dr. Pasupathy | Ammukkutty | Shaji Kailas |
| 44 | 1990 | Kuruppinte Kanakku Pustakom | Beena | Balachandra Menon |
| 45 | 1990 | Maalayogam | Rema | Sibi Malayil |
| 46 | 1990 | Orukkam | Kausalya | K. Madhu |
| 47 | 1990 | Pavakkoothu | Sumithra | K. Sreekuttan |
| 48 | 1990 | Purappadu | Mallika | Jeasey |
| 49 | 1990 | Radha Madhavam | Ammu | Suresh Unnithan |
| 50 | 1990 | Saandhram | Indulekha | Ashokan -Thaha |
| 51 | 1990 | Subhayathra | Arundhati | Kamal |
| 52 | 1990 | Thalayanamanthram | Shailaja | Sathyan Anthikkad |
| 53 | 1990 | Vyooham | Tessy | Sangeeth Sivan |
| 54 | 1990 | Noottonnu Raavukal | Malati | Sasi Mohan |
| 55 | 1991 | Amina Tailors | Amina | Sajan |
| 56 | 1991 | Souhrudam | Sridevi | Shaji Kailas |
| 57 | 1991 | Abhayam | Lakshmi | Sivan |
| 58 | 1991 | Apoorvam Chilar | Annie | Kala Adoor |
| 59 | 1992 | Kunukkitta Kozhi | Indu | Thulasidas |
| 60 | 1992 | Soorya Gayathri | Sreelakshmi | Anil |
| 61 | 1992 | Kamaladalam | Seetha | Sibi Malayil |
| 62 | 1992 | Gowri | | Sivaprasad |
| 63 | 1992 | Kizhakkan Pathrose | Molly | T. S. Suresh Babu |
| 64 | 1992 | Valayam | Seetha | Sibi Malayil |
| 65 | 1993 | Ghoshayaathra | Nazeema | G. S. Vijayan |
| 66 | 1993 | Oru Neenda Yathra | Parvathi | Murali Nair |
Parvathy Jayaram Images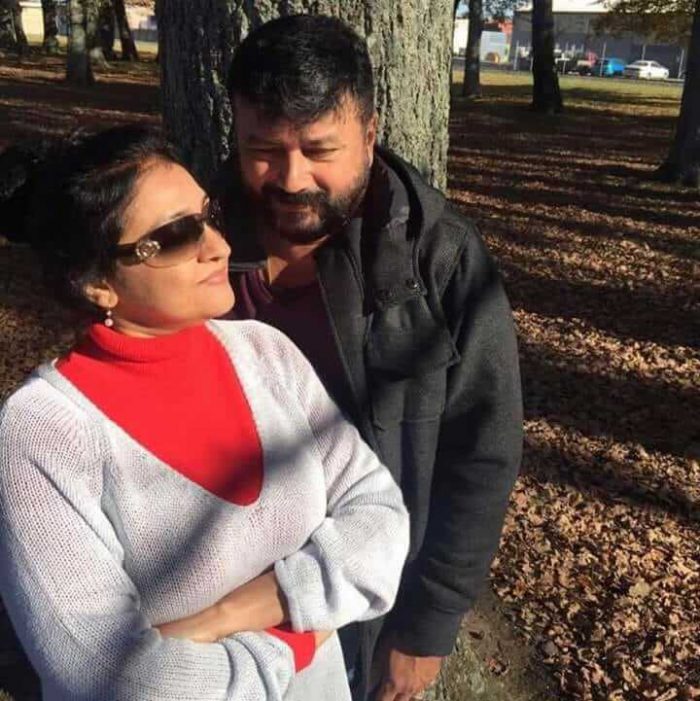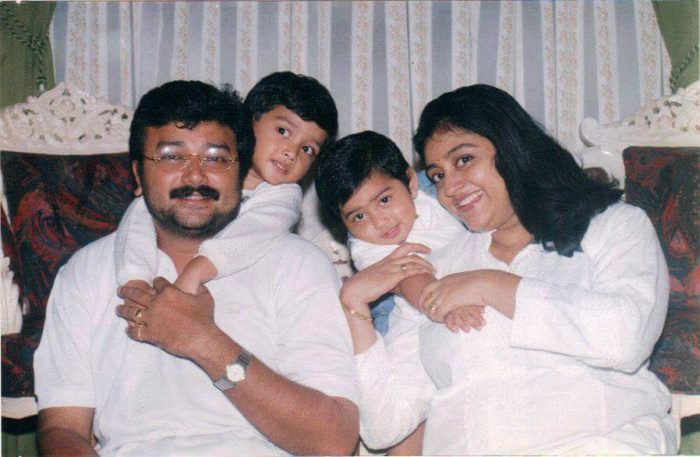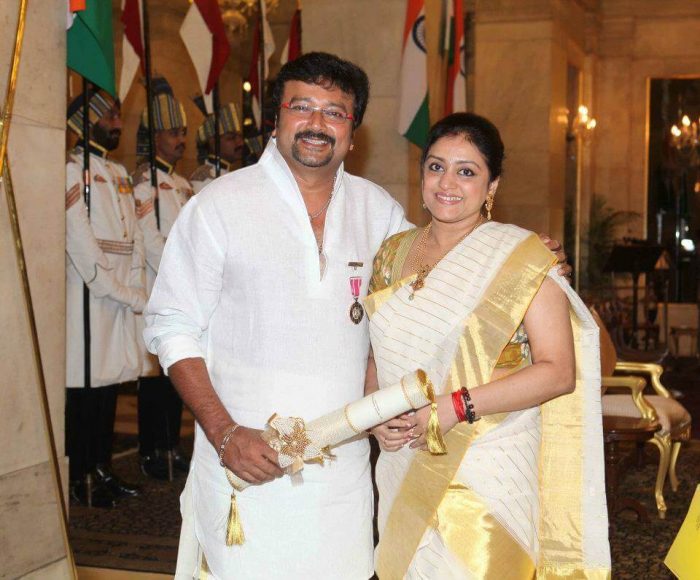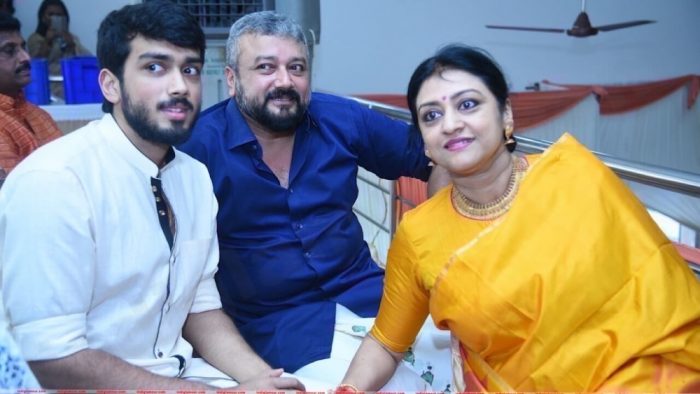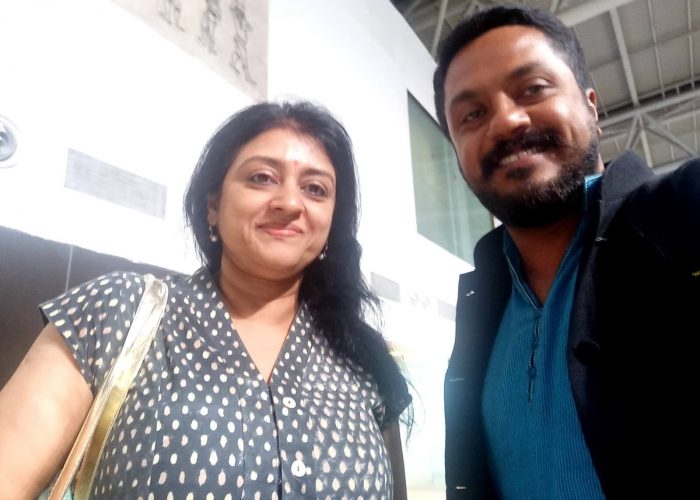 Read other Biographies: Sulfath Kutty (Mammootty Wife) | Saira Banu | Easwari Shankar (Director Shankar Wife) | Virupa Kantamneni (Allari Naresh Wife)