Obama Ongalukaga Tamil Movie (2019) Cast | Teaser | Trailer | Release Date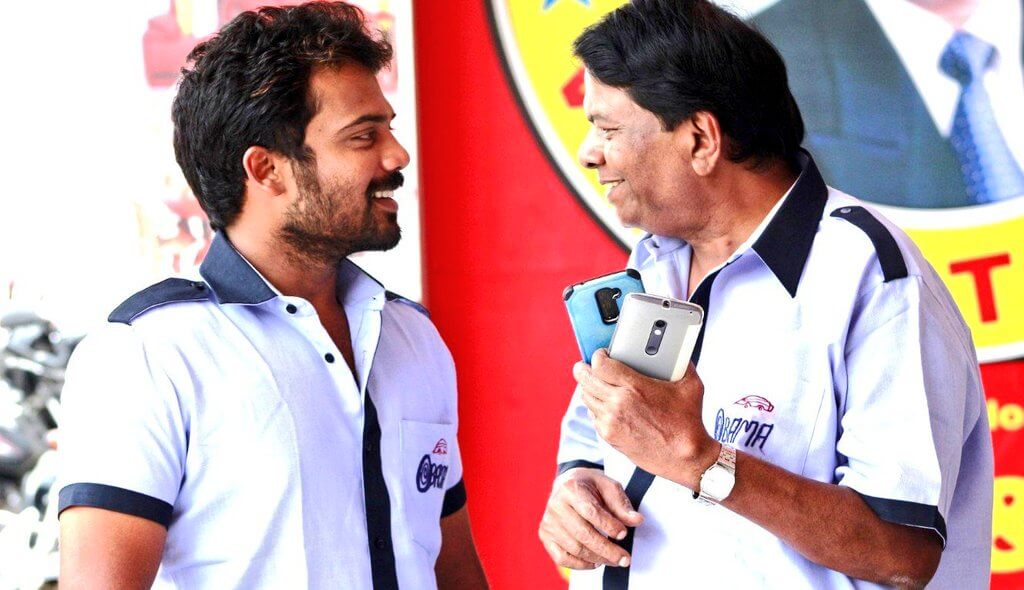 Obama Ongalukaga is an upcoming comedy Tamil movie written and directed by Balakrishnan (aka) Nanibala. Produced by GP Jayalakshmi and S. Jayasilan and this movie features Prithvi, Poornisha and Janagaraj in the lead role along with directors Vikraman, KS Ravikumar, Ramesh Kanna and T. Shiva, Nithya, Ramraj, Dhalapati Dinesh, Senbali Jagan, Kayal Devaraj and much more in the supporting role. Music director Srikanth Deva composes songs and background score for this movie.
Click here to know Upcoming Tamil Movies | Teasers, Trailers, Songs, Release Dates, Reviews
Director
Balakrishnan (aka) Nanibala
Producer

GP Jayalakshmi
S. Jayasilan

Screenplay
Balakrishnan (aka) Nanibala
Genre
Comedy Drama
Story
Balakrishnan (aka) Nanibala
Starring
Prithvi, Poornisha and Janagaraj
Music
Srikanth Deva
Cinematographer
Yet to be Updated
Editor
Yet to be Updated
Production Company
Dream Warrior Pictures
Release date
Yet to be Announced
Language
Tamil
Obama Ongalukaga Movie Cast
Poornisha
Janagaraj
Vikraman
KS Ravikumar
Ramesh Kanna
T. Shiva
Nithya
Ramraj
Thalapathy Dinesh
Sembuli Jagan
Kayal Devaraj
Obama Ongalukaga Movie Teaser and Trailer
Obama Ongalukaga Tamil Movie Songs
For More Tamil Cinema News, Click here.