Neelakuyil Serial Wiki, Episodes, Cast & Crew | Vijay TV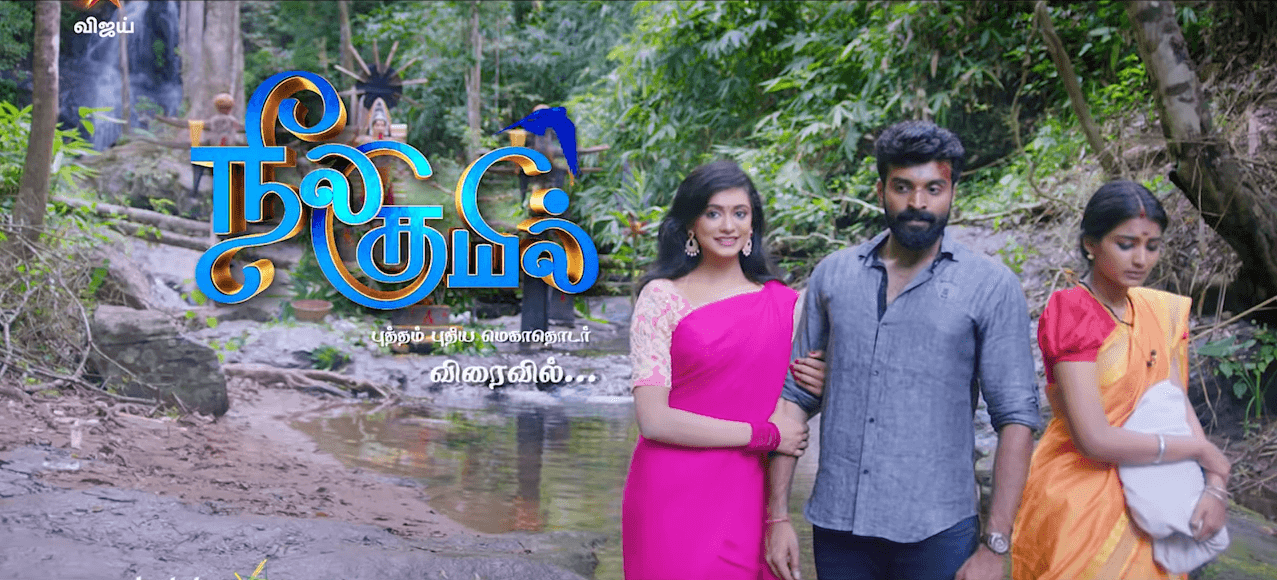 Neelakuyil is a Tamil Family Melodrama which is being telecasted in Star Vijay TV. The serial features Sathya, Snisha Chandran and Chandhana Shetty in the lead roles. The serial is being telecasted in Vijay TV at 3.00 PM from Monay to Saturday. The Neelakuyil serial premiered on 17 December 2018. The serial is the official remake of Bengali drama Ishti Kutum. It is an essence remake of Malayalam serial Neelakkuyil. Snisha Chandran is the female lead in the Malayalam version also. Check out below for Neelakuyil Serial Wiki, Episodes, Cast & Crew and Other Details.
Read also Star Vijay TV Serials | Details, Promos, Cast & Crews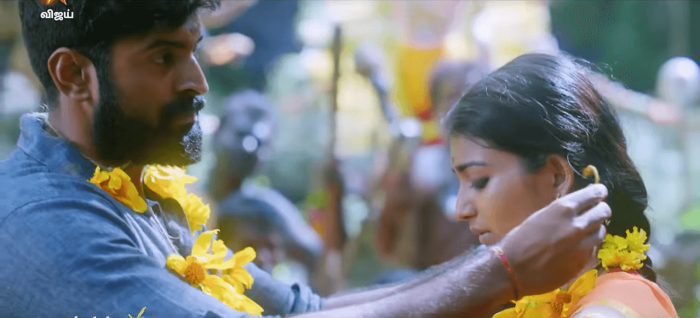 Neelakuyil Serial Wiki
| | |
| --- | --- |
| Name | Neelakuyil |
| Director | Thangaraj |
| Channel | Star Vijay TV |
| Timing | 3.00 – 3.30 PM |
| Genre | Family Drama |
| Release Date | 17 December 2018 |
| Starring | Sathya, Snisha Chandran and Chandhana Shetty |
| Language | Tamil |
| Running Time | 20 to 24 minutes per episode |
Neelakuyil Serial Cast & Crew
Main
Sathya as Jaisurya (Surya)
Snisha Chandran as Chittu (Surya's 1st wife)
Chandhana Shetty as Rani (Surya's 2nd wife)
People around Surya
Sabitha Nair as Kalyani (Surya's mother)
Bala Murugan (Surya's father)
Sathis (Surya's uncle)
Chandra (Surya's auntie)
Gracy as Swathi (Surya's cousin)
Vasanth Gopinath as Saravanan
Jayanthi
People around Rani
Sharath Chandran (Rani's father)
Rekha Ratheesh as Radhamani (Rani's mother, Antagonist)
Kamala (Rani's auntie)
People around Chittu (Tribals)
Cheeru as Deivanai (Chittu's mother)
P. R. Varalakshmi as Chittu's grandmother
Madhavan/Maasi (Chittu's foster father, a bandit)
Other cast
Suja (Surya's friend)
Arun (Surya's friend)
Narasimman (Surya's chief editor)
Malaisamy (Village head)
Neelakuyil Plot
The female lead Chittu (Snisha Chandran), a simple tribal girl. The male lead Jaisurya (Sathya) is a young and intelligent journalist from the city. Surya decides to marry Rani (Chandhana Shetty) after 7 long years of the love affair. But the events that happened in the forest just before their wedding engagement changed everything. And Surya is forced to marry Chittu when the villagers find them together in a hut on his visit to Poombarai forest. Unable to tell the truth, he marries Chittu and brings her home as a servant to help his mother. However, it is known that Rani and Chittu are half-sisters later on as story progress.
Click here to know Star Vijay TV Schedule | List of Programs and Timings
Neelakuyil Serial Promos